Model and Bollywood actress Diana Penty is featured on the cover of the March issue of Femina Salon & Spa magazine. She launched the cover in Mumbai, India on March 25, 2014.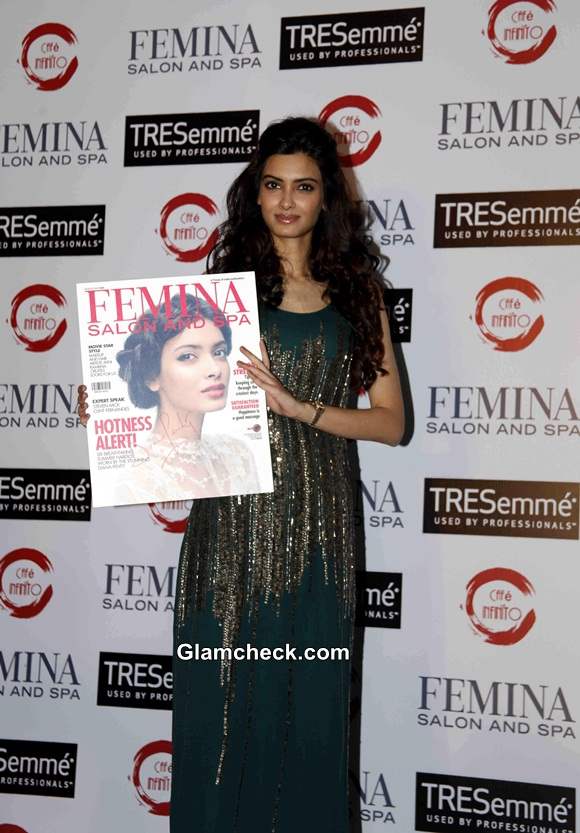 Diana Penty Launches Femina Salon and Spa Magazine Cover
She said she was very excited with her picture on the cover and that she had a gala time shooting for it. Also adding to her excitement, she said, was that this was her first time on Femina's cover. They shot her in five funky styles before picking on one where she is seen in an elegant hairdo and makeup that defines her features.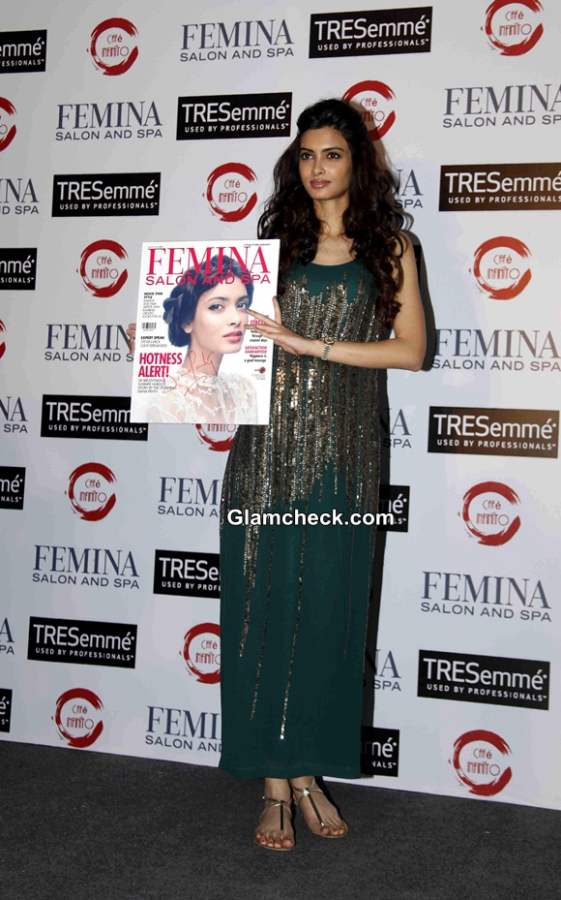 Diana Penty at Femina Salon and Spa Magazine Cover Launch
Diana looked very fashionable at the cover launch, like she'd just walked off the ramp of a high-end fashion show. She wore a turquoise maxi that had a vertical pattern of silver sequins that looked like a barrage of falling stars. A thigh-high slit on the side brought the sex appeal to her glamour resort ensemble. The outfit was accessorized with golden flats and a bracelet.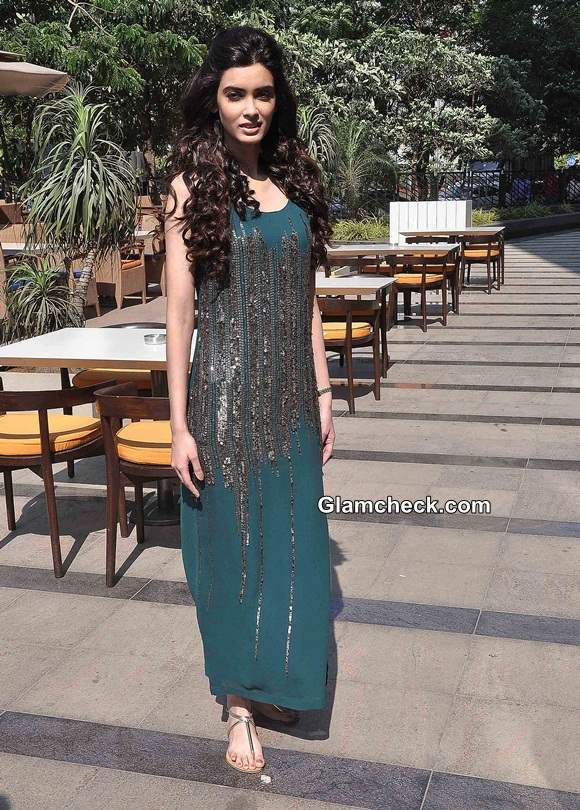 Diana Penty 2014 at Femina Salon and Spa Magazine Cover Launch
As fun as her look was, it was her voluminous curls that were the piece de resistance. They were perfect, falling down her shoulders in abundance with two thin braids nestled therein.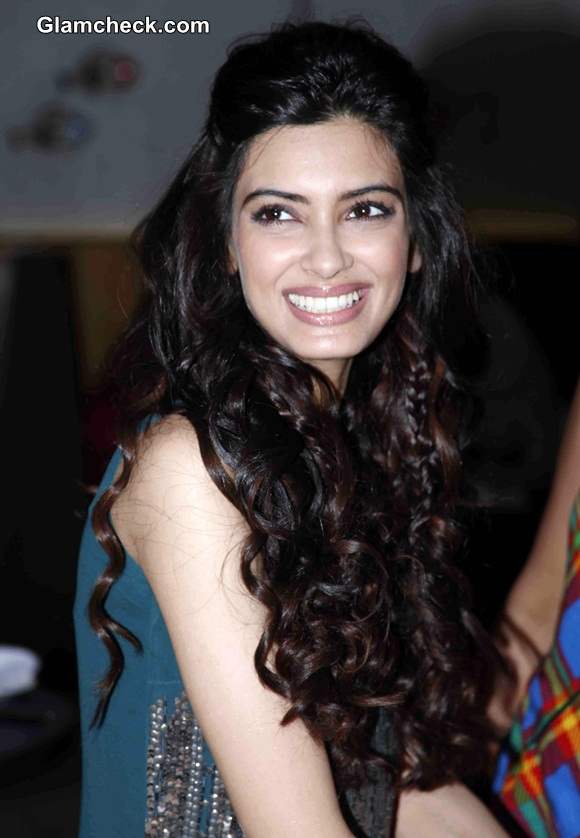 Diana Penty 2014 Hairstyle curls
She was also going for a half-up, half-down look which added even more volume to the entire do, all of which gave her a dramatic vibe. She rounded off her look with glowy makeup.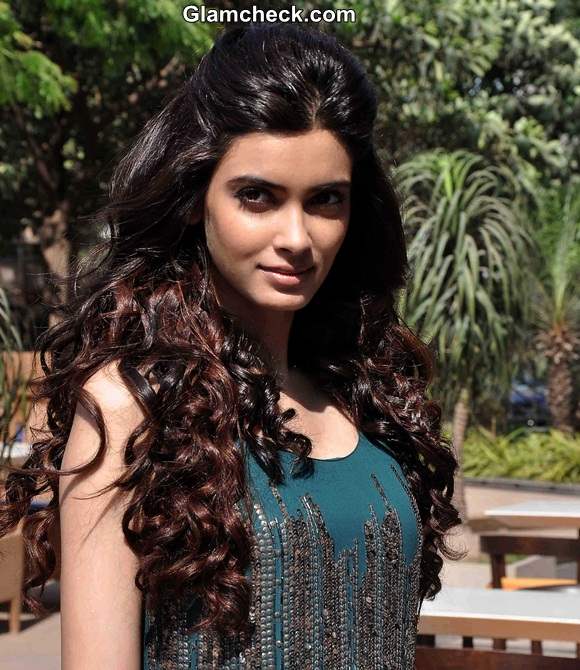 Diana Penty 2014 Hairstyle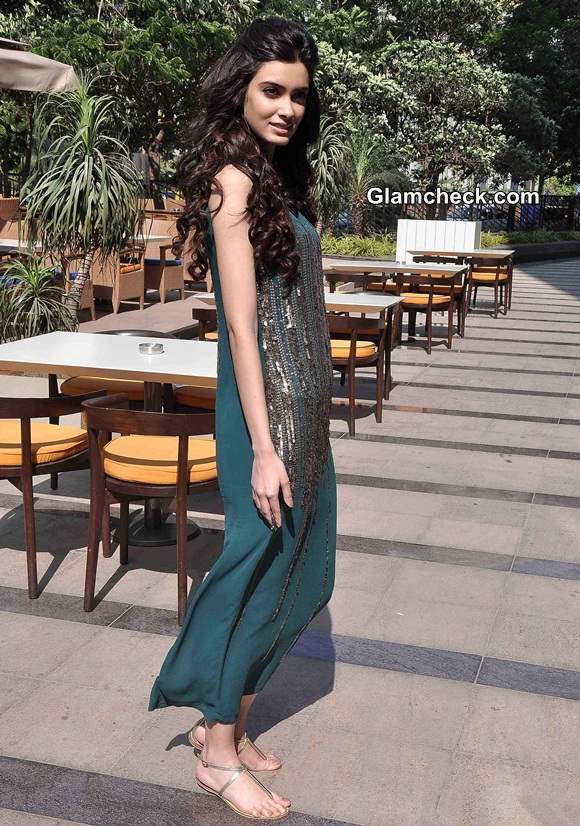 Diana Penty 2014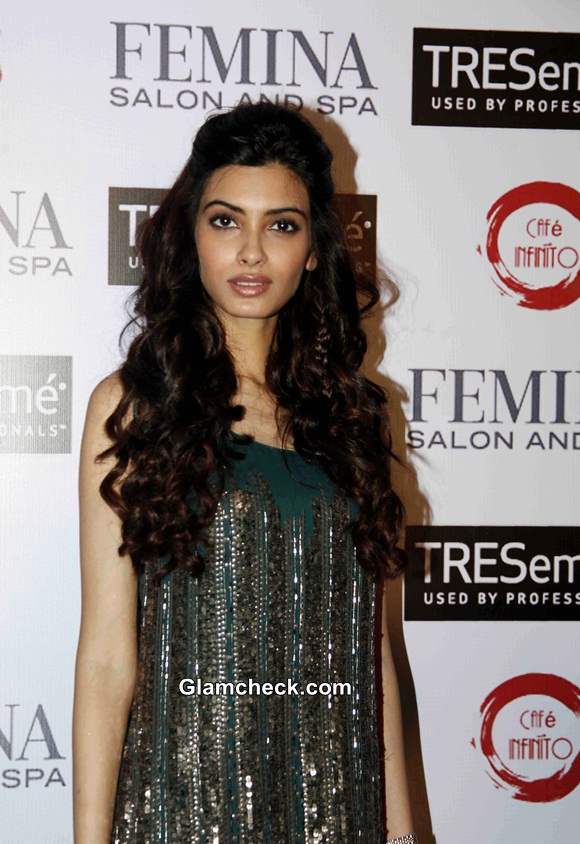 Diana Penty 2014 pics
Solaris Images