Bollywood actors Nargis Fakhri, Varun Dhawan and Ileana D'Cruz made quite the splash at the season finale of the dance reality show Boogie Woogie in Mumbai, India on March 25, 2014, all thanks to the girls' summery outfits.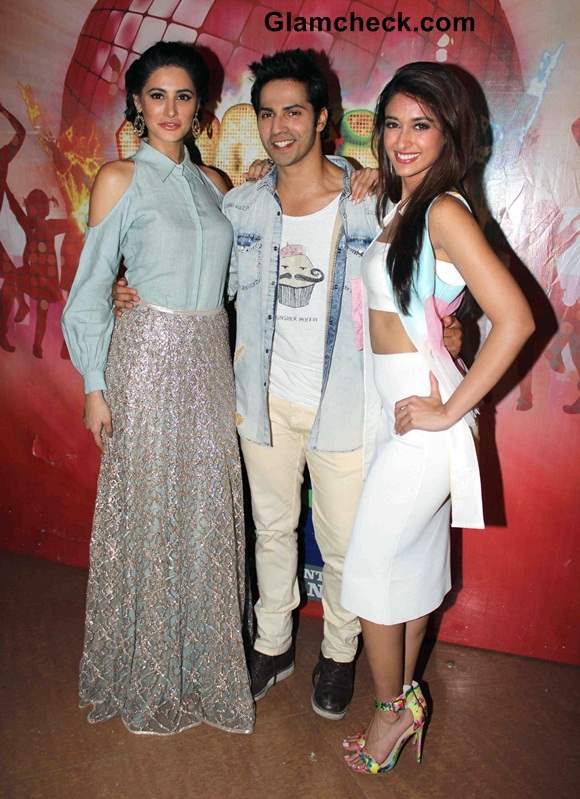 Nargis and Ileana on Boogie Woogie Grand Finale
Ileana's avatar reminded us of summer and swimming pools. She sported a white pencil skirt with a white tube top, cleverly mimicking the hot cropped-top trend yet doing it in her own way. She rounded it out with a sleeveless blue and pink jacket, multi-coloured ankle straps and gold bracelets.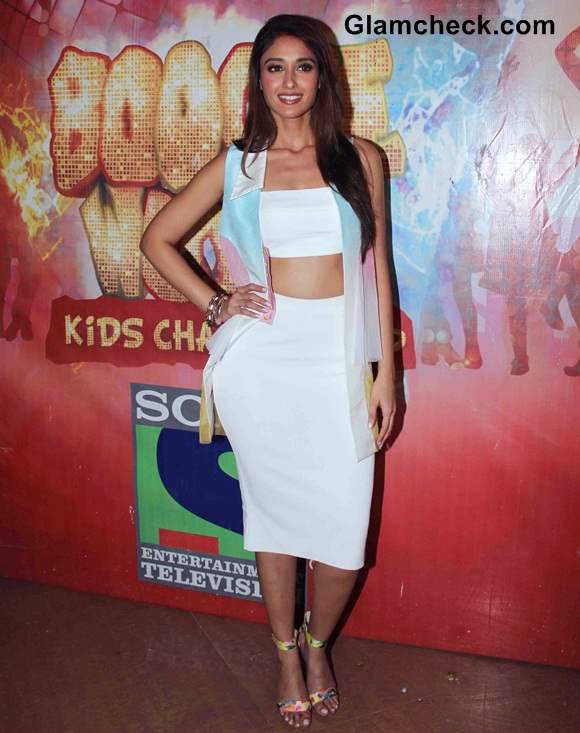 Ileana D'Cruz 2014
We expected natural makeup with the ensemble but it was a pleasant surprise to see her deep pink lippie as well darkly-defined eyes using brown liner. Wavy locks completed the look.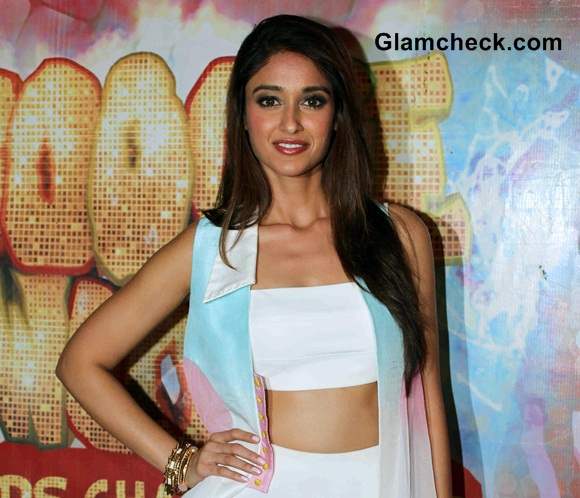 Ileana D'Cruz 2014 pics
While Ileana's outfit had a bit of an edge, Nargis' had a softer, more feminine feel. She wore a lovely blue shirt with cutouts on both shoulders, pairing it with a an even lovelier floor-sweeping floral-print skirt. She accessorized simply with dangle earrings.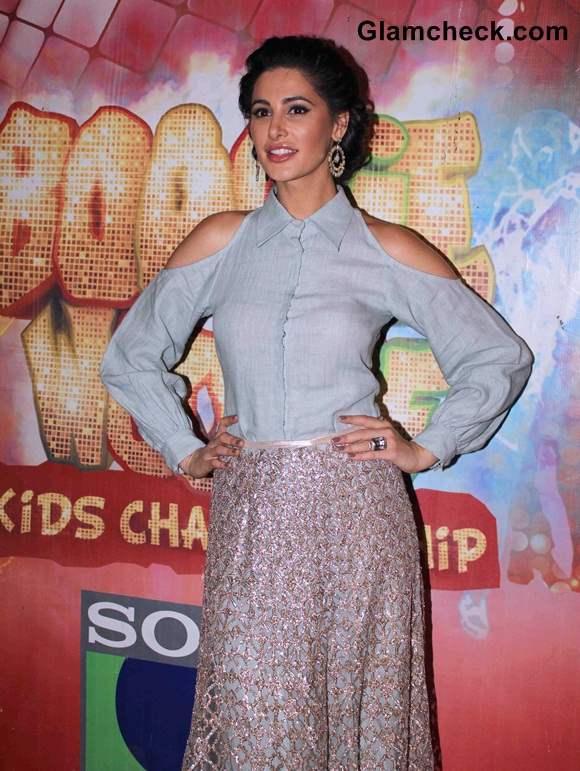 Nargis Fakhri 2014
As much as we love the outfit, it was her hair and makeup that really dazzled us. Her locks were styled in a romantic updo which was the perfect accompaniment to her unusual but successful ensemble.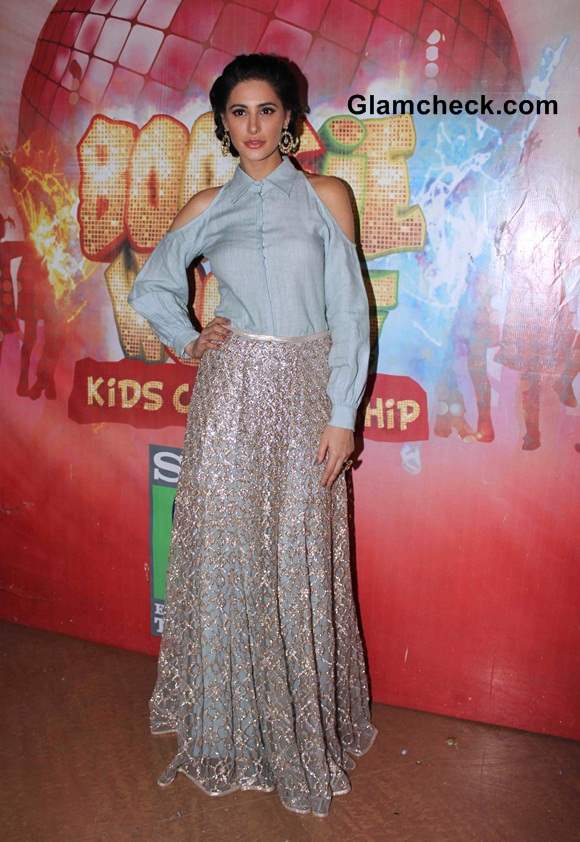 Nargis Fakhri 2014 on Boogie Woogie
Her peepers bore just the hint of a cat's eye sweep in addition to mascara and liner. A glossy pink lippie gave a great finish to the enchanting effect.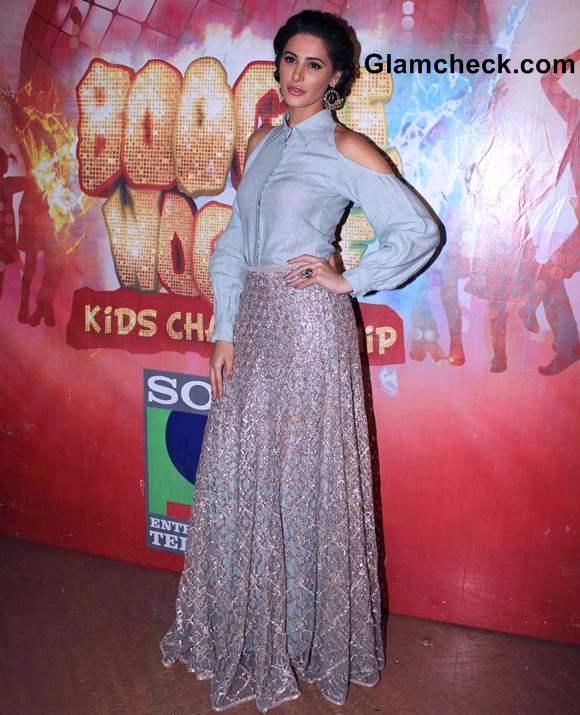 Nargis Fakhri 2014 at Boogie Woogie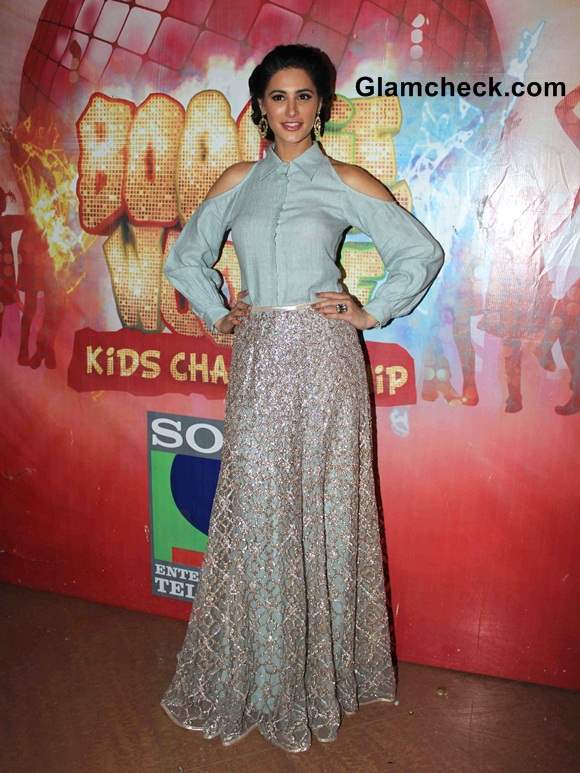 Nargis Fakhri 2014 pics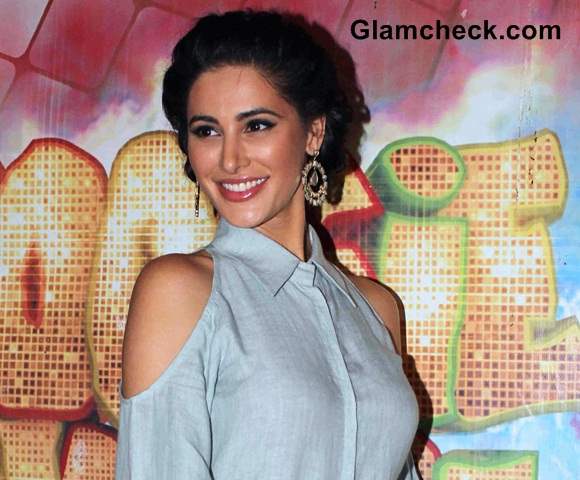 Nargis Fakhri 2014 pictures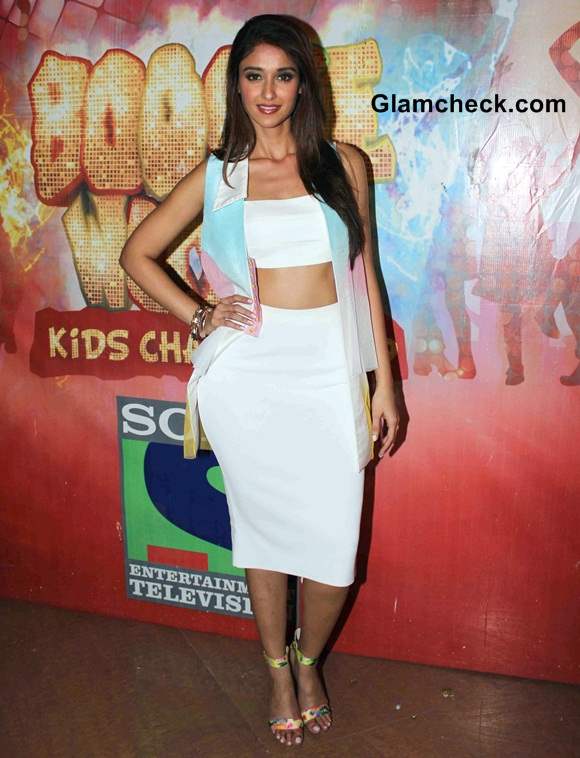 Ileana D'Cruz 2014 pictures
Solaris Images