Bollywood actress Sunny Leone was oozing five different kinds of oomph in a gorgeous Rohit Verma sari as she attended a press conference for the film Ragini MMS 2 in Mumbai, India, on March 26, 2014 with her husband Daniel Weber.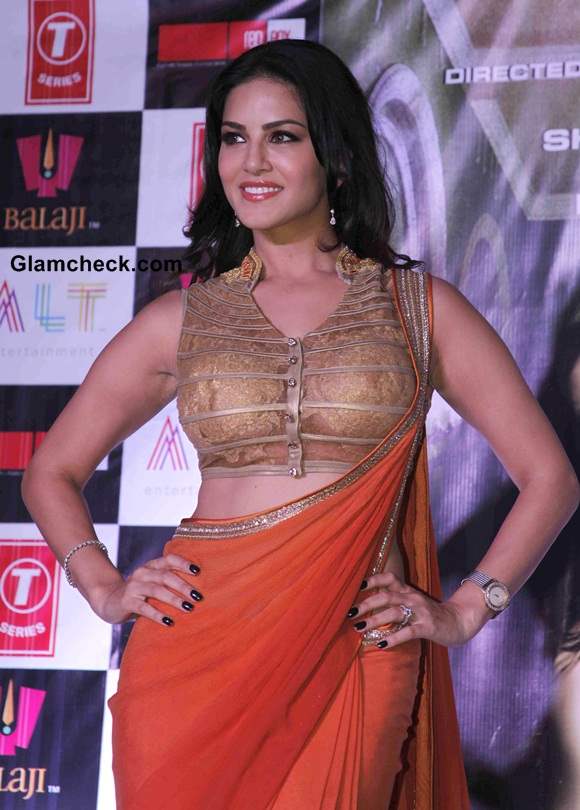 Sunny Leone in Rohit Verma at Ragini MMS 2 Press Meet
The sari was a rich shade of orange and featured a very thin gold border. The combination of the warm shades was quite the stimulating visual.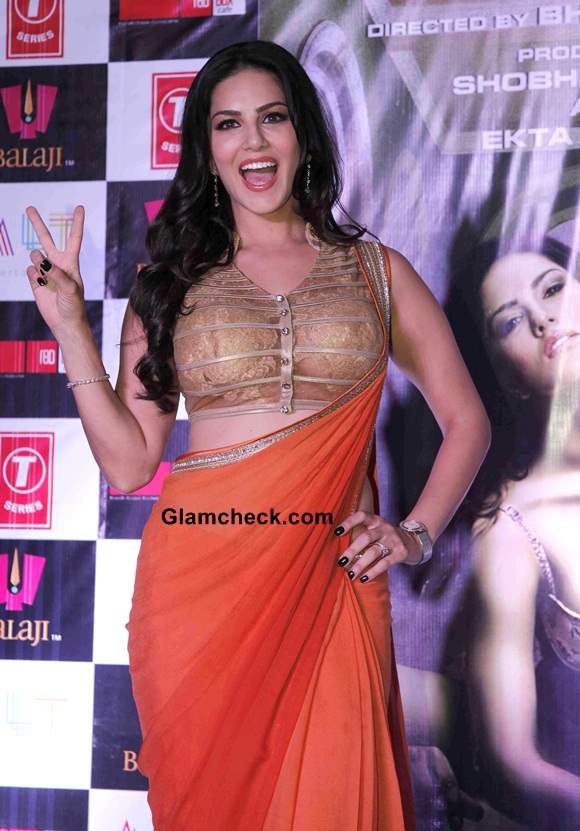 Sunny Leone in Rohit Verma Sari at Ragini MMS 2 Press Meet
She paired the nine yards with a striped, sleeveless gold blouse that had a bit of yellow and orange sequin work on the collar. What was interesting about the blouse was that it was a front-buttoned one. You don't see that much nowadays. And although it's a bit of a retro touch it nevertheless manages to appear quite contemporary.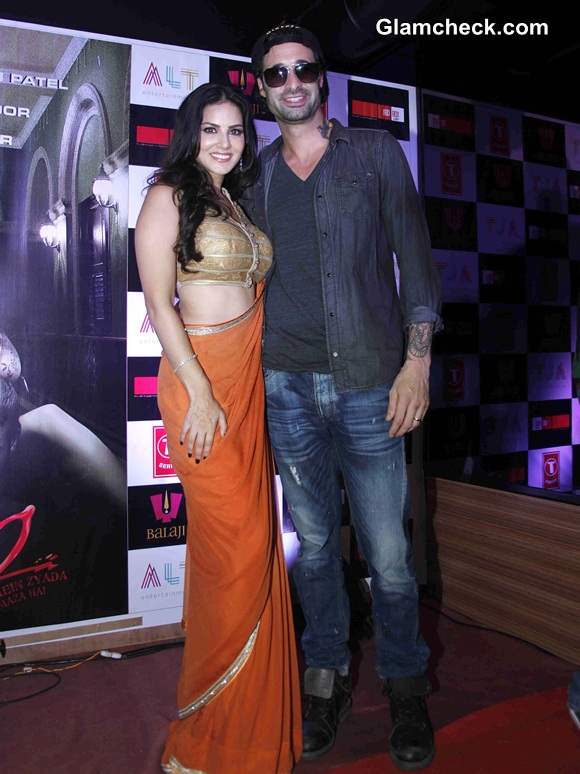 Sunny Leone with husband Daniel Weber
Sunny chose only a pair of slim dangle earrings, a ring and a silver watch to accessorize. A midnightblue manicure made a nice contrast with the orange of the sari.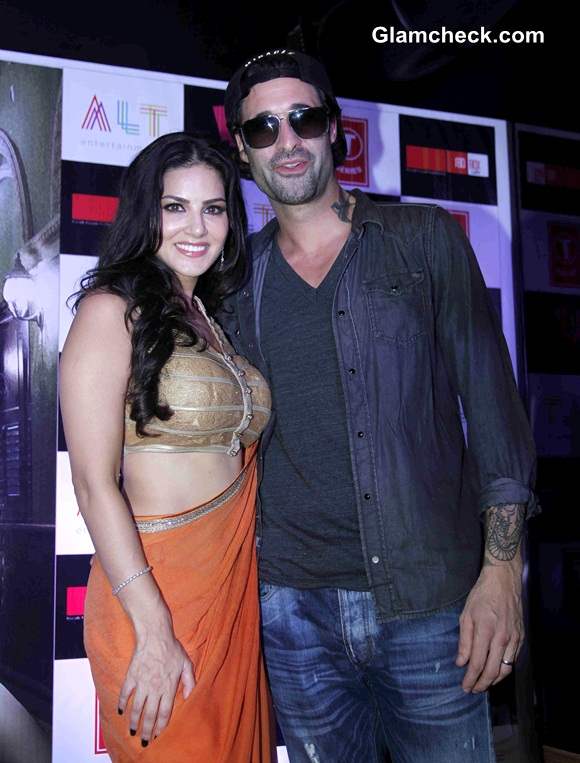 Daniel Weber Sunny Leone
While her outfit was bringing plenty of sex appeal to her look, Sunny brought mass reserves of her own natural beauty enhanced to perfection with a pink lippie and darkly-defined eyes. Her dark locks were left loose, styled into long, loose curls at the ends, completing her semi-traditional, wholly-chic look.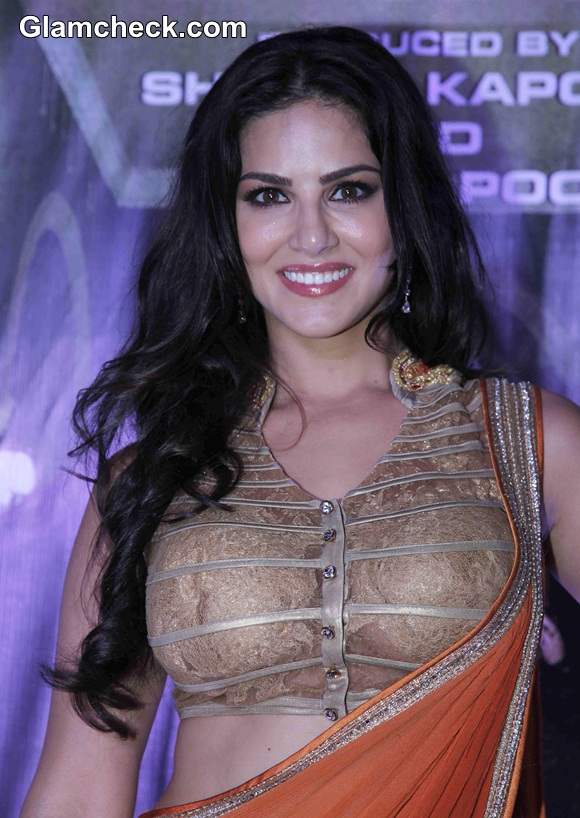 Sunny Leone 2014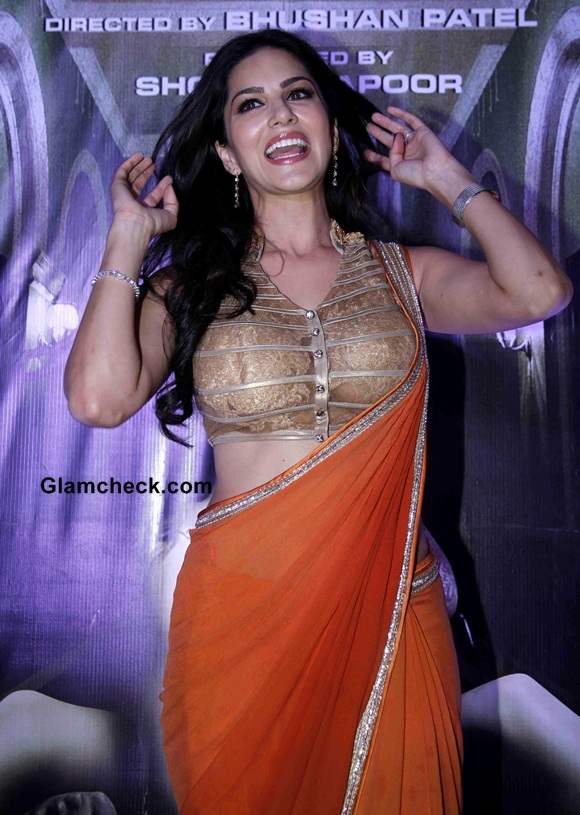 Sunny Leone in Rohit Verma Sari 2014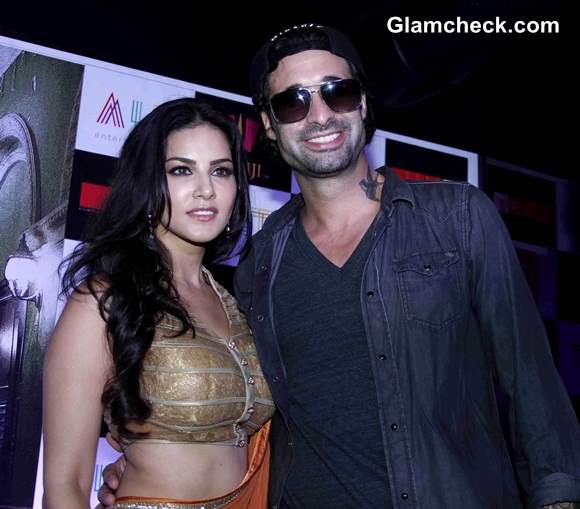 Sunny Leone in Rohit Verma Sari Ragini MMS 2
Solaris Images