It's the 15th of August once more and that means a holiday for most of us after the flag-hoisting at work, college or school.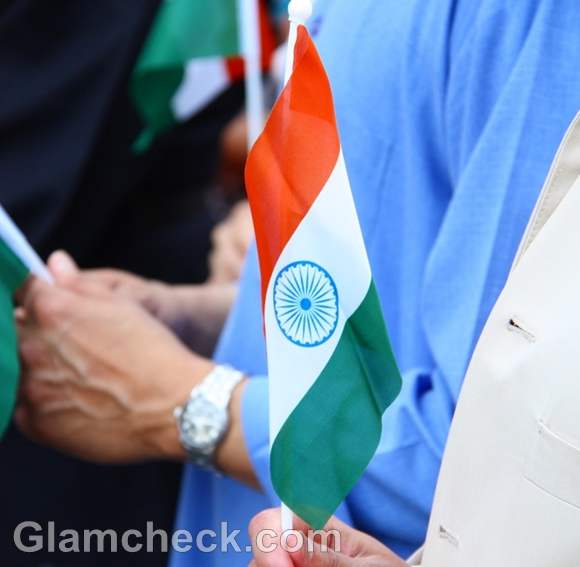 The patriotic fervour is probably still fresh in your bones, so how about spending the day watching some of the best movies about freedom ever made in Bollywood. Here's our top-five must-see films for Independence Day.
Rang De Basanti
The story of an Englishwoman who comes to India inspired by the writings in her grandfather's diary and wants to make a documentary based on the events described therein, which just happen to be about India's independence. Since she can't afford any professionals to help her make her film, she gets help from 5 students of film-making.
Legend of Bhagat Singh
There were plenty of freedom fighters who did a little here and a little there in the fight for India's independence from the British. Bhagat Singh was one of the few whose efforts were more than considerable. He didn't just create a resistance movement, he made sure that his people were armed so they could fight the Raj. This is his story.
Lagaan
Not your everyday story about freedom-fighters, but one of the most inspiring ones on this list. Set against the time of British occupation, the movie relates the tale of a small Indian village, the people of which have to learn and master the English game of cricket since their very future depends on the outcome of a match with the Brits.
Border
Although this story is based post-Independence, 1971 to be precise, the true events depicted in this film will inspire warm feelings in any Indian's heart. The story tells of a very small band of soldiers on the Pakistani border who take on a battalion of 2000 Pakistani soldiers using their limited resources.
Swades
After being highly successful in the United States, an Indian-born NASA scientist comes back for short holiday to his village in India to search for his nanny. But as he compares his high-tech life abroad to the simplicity of life in his village, he finds that he no longer knows what 'home' feels like and decides to stay on till he finds out. 
Image: Shutterstock.com