Bollywood actors Kangana Ranaut and Rajkummar Rao threw a grand party to celebrate the even grander and unanticipated success of their film "Queen" in Mumbai, India on March 26, 2014. Also at the event were music composer Amit Trivedi and director Vikas Bahl who is over the moon about how well the movie has done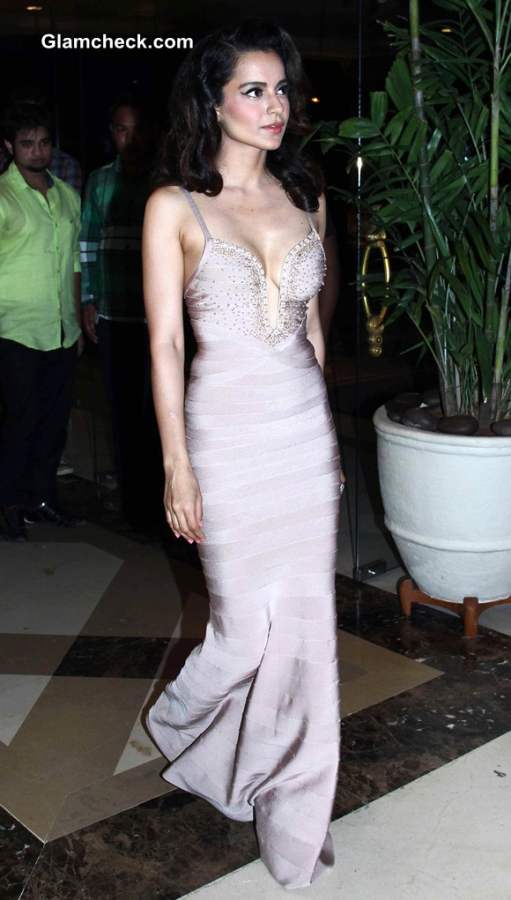 Kangana Ranaut in Herve Leger at Queen Success Party
Kangana went all out for the event in a nude bandage evening gown featuring a plunging neckline which, as if it didn't have enough attention drawn to it already, was embellished beautifully with beads.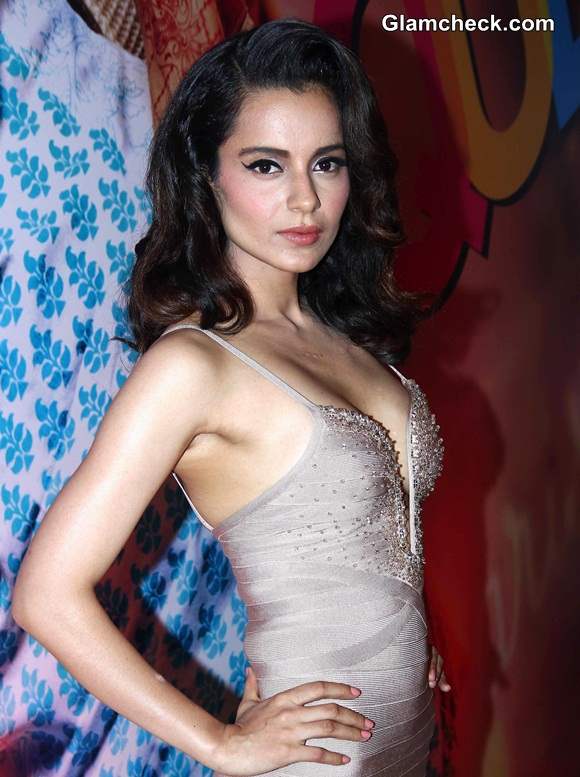 Kangana Ranaut hot 2014
The Herve Leger number was accessorized minimally with a crystal-encrusted clutch but no bling whatsoever. Cat's eye makeup and 50s-style curls completed her look. There was no mistaking that this talented beauty was all set to party.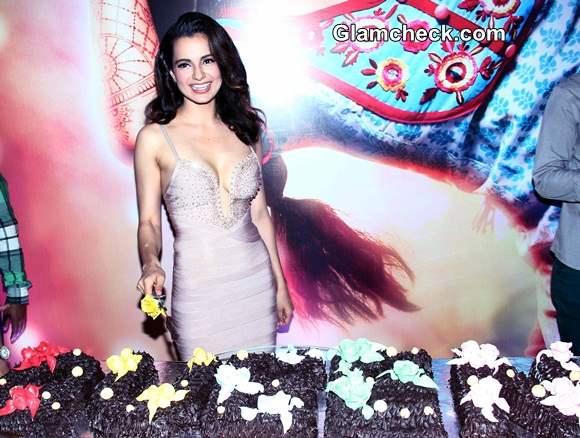 Kangana Ranaut at Queen Success Party
She cut a big chocolate cake, well, five big chocolate cakes, that spelled out the word 'queen'. She said she had never expected the film to get he response that it did and that everyone on the project was overwhelmed by its success.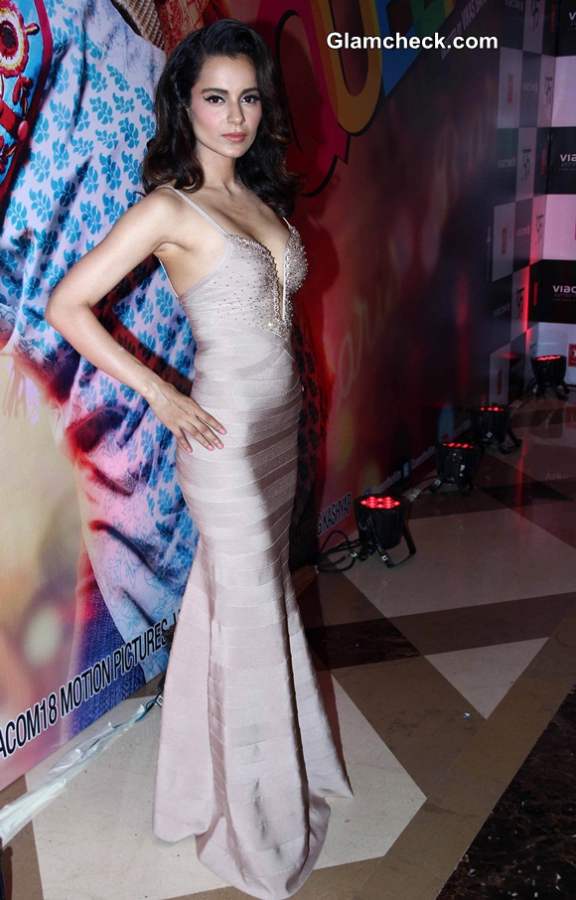 Kangana Ranaut 2014 at Queen Success Party
Kangana also said she wasn't interested in the 'flavour of the season' tag that has everyone has been pinning on her since Queen came out but wanted only to grow as an actor. The 27-year-old said that she had had to work very hard to get to where she is today and such tags would not change who she was or go to her head.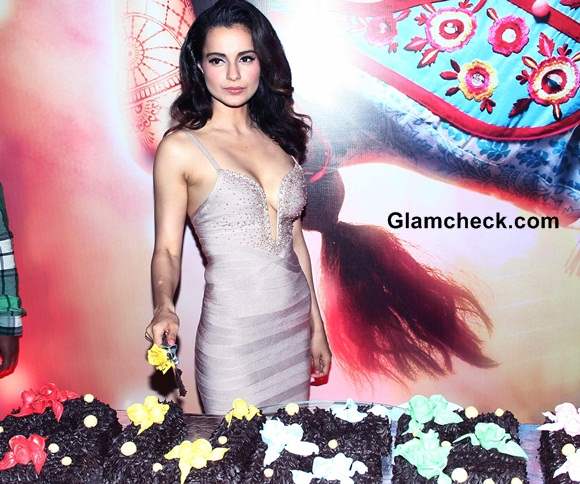 Kangana Ranaut Queen Success Party
So what's next for Kangana? She is being cast in the lead in an upcoming Sujoy Ghosh suspense thriller with the working title Durga Rani Singh, replacing Vidya Balan who dropped out out of the project.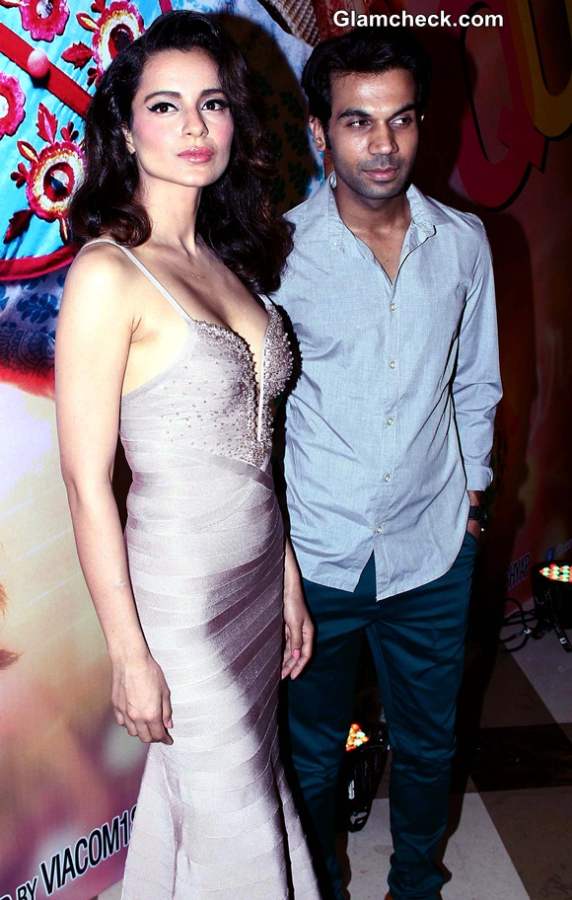 Kangana Ranaut and Rajkummar Rao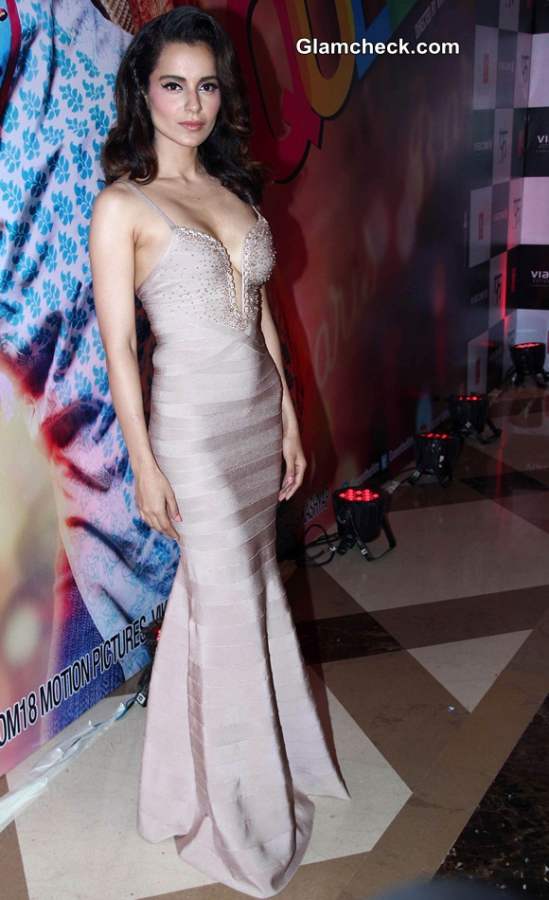 Kangana Ranaut in Herve Leger Gown at Queen Success Party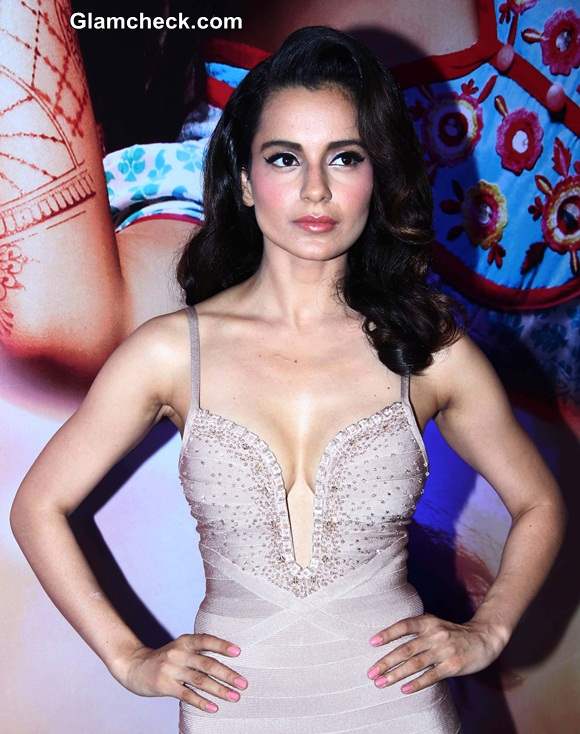 Kangana Ranaut 2014
Solaris Images