Bollywood item girl, or should we say former item girl, Rakhi Sawant unveiled her very own political party in Mumbai, India on March 28, 2014. The news comes just days after she announced that she would be running for the Lok Sabha elections from the Mumbai North-West constituency.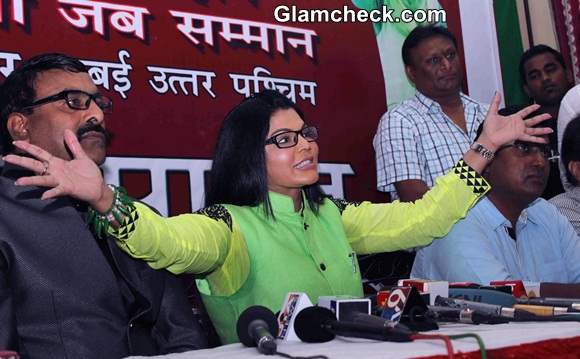 Rakhi Sawant Launches Rashtriya Aam Party
Called the Rashtriya Aam Party or RAAP, the party will have the green chilli as its symbol as Rakhi says the hot vegetable best reflects her personality. Maybe that's why she's been dressing in green at public events lately.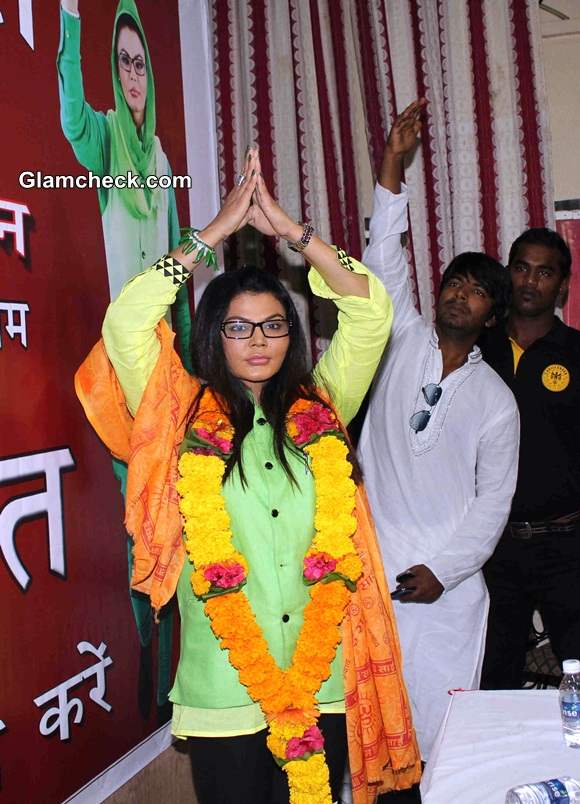 Rakhi Sawant forms Rashtriya Aam Party
Even for this announcement, she wore a light green Nehru jacket, albeit over a yellow shirt and black pants. She accessorised with dangle earrings in the shape of green chillis and a matching bracelet fashioned out of green chillis.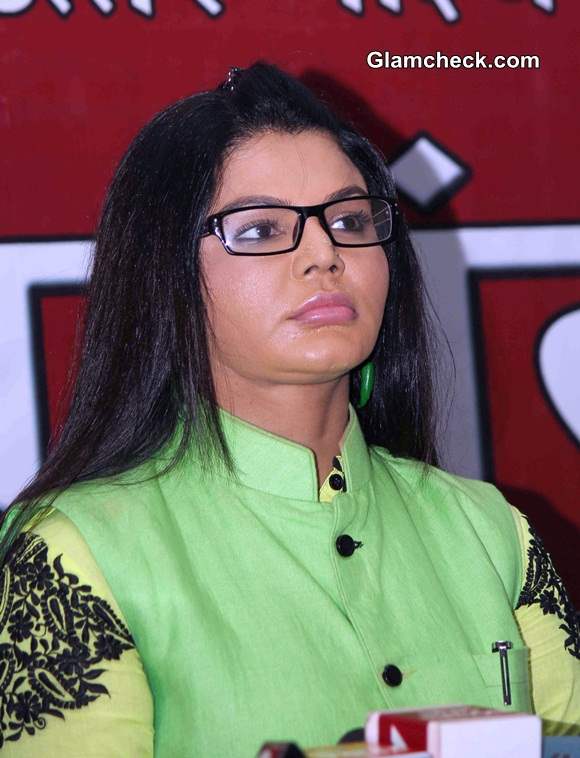 Rakhi Sawant Rashtriya Aam Party
This move into politics means putting Bollywood behind her forever. A decision Rakhi is quite comfortable with as she is hoping that by winning the upcoming elections, she can make Mumbai a safer city for women.
Rakhi Sawant party Rashtriya Aam Party
She said that a manifesto for her party will be released in the next few days, but the gist was that she wanted to improve the situation of poor women and serve the aam junta who is tired of corruption.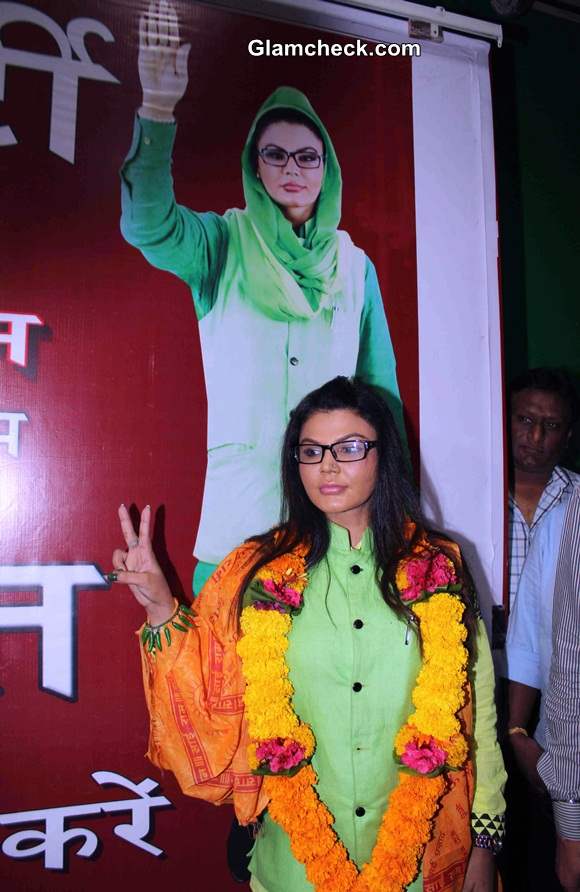 Rakhi Sawant's Rashtriya Aam Party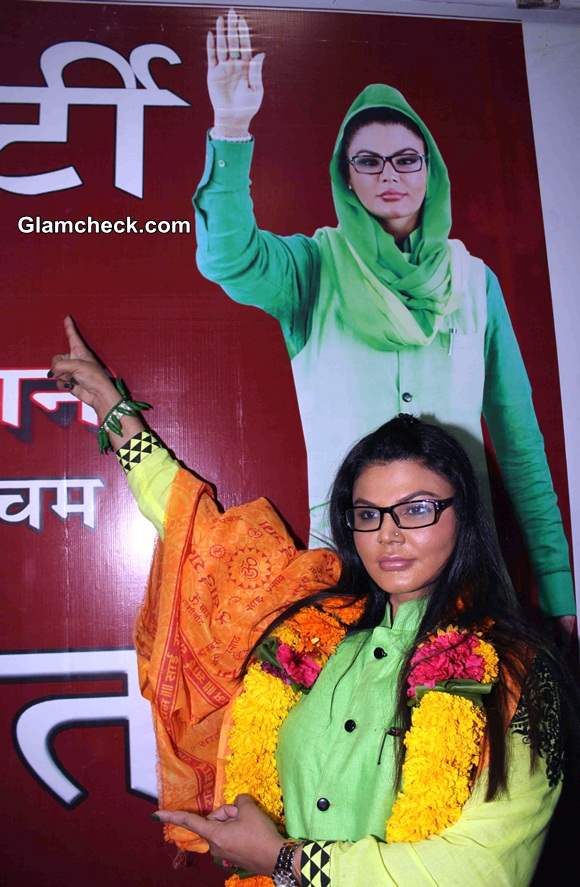 Rashtriya Aam Party Rakhi Sawant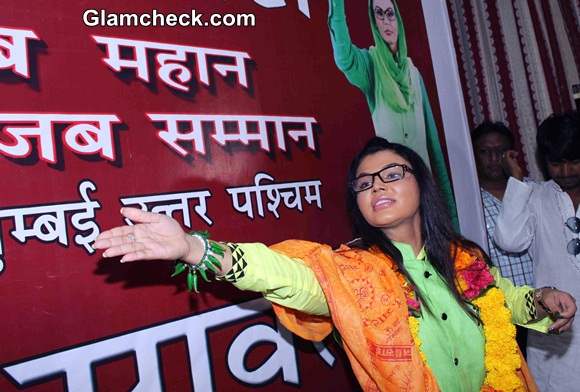 Rashtriya Aam Party
Solaris Images