Bollywood actors Jackky Bhagnani and Neha Sharma attended a special screening of their film "Youngistaan" in Mumbai, india on March 31, 2014.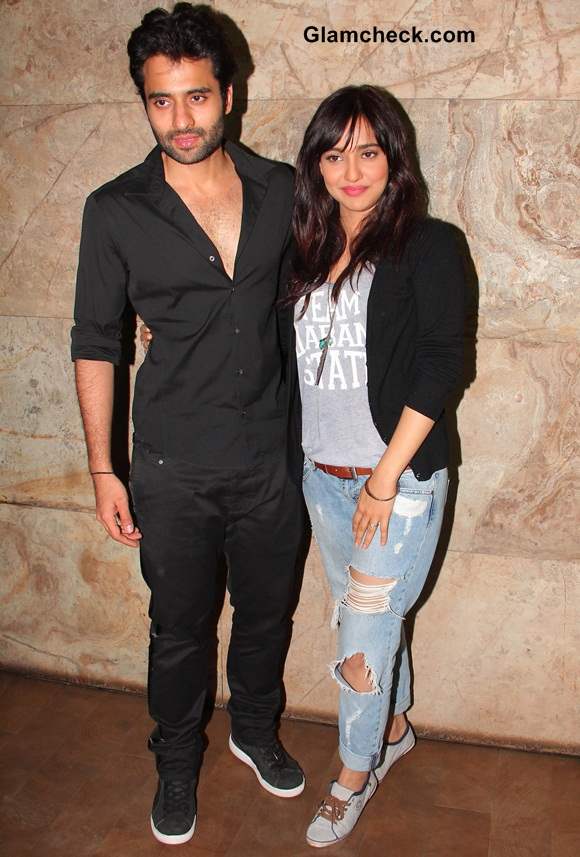 Jackky and Neha at Youngistaan Special Screening
Neha was cute in a grey tee, a black half-sleeved jacket and very distressed, loose-fitting jeans. She rounded out her look with grey sneakers, natural curls and natural makeup.
Neha Sharma at Youngistaan Special Screening
Her co-star went all-black in a black shirt unbuttoned to the chest, black pants and black sneakers with white soles.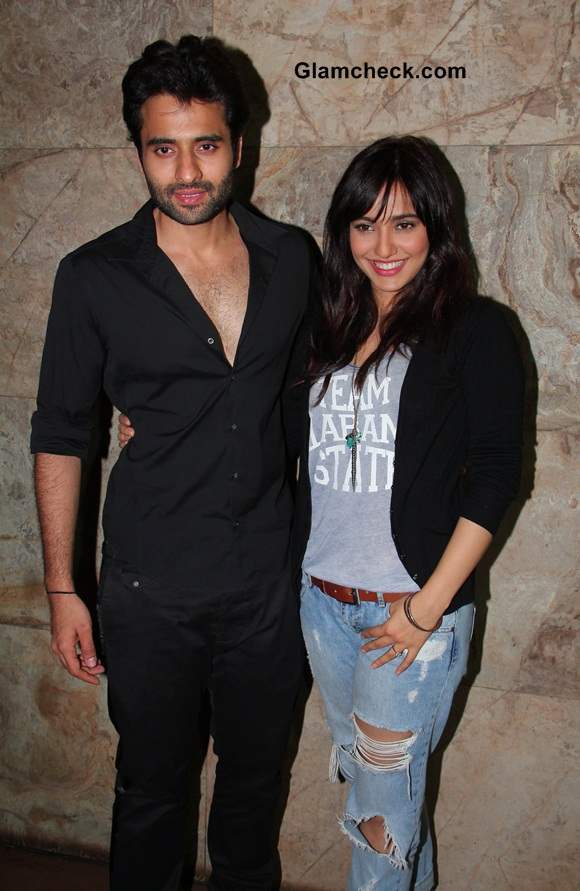 Jackky and Neha at Youngistaan Special Screening
Ranbir Kapoor and Arjun Kapoor, close friends of Jackky's, also turned up for the screening, making it a bit of a boy's night out. Ranbir was smart and casual in sky-blue bottoms, a white tee and red cap while Arjun sported a black leather jacket over a blue shirt and grey pants. Ranbir, Arjun and Jackky were seen chatting and catching up apparently having met after a long time.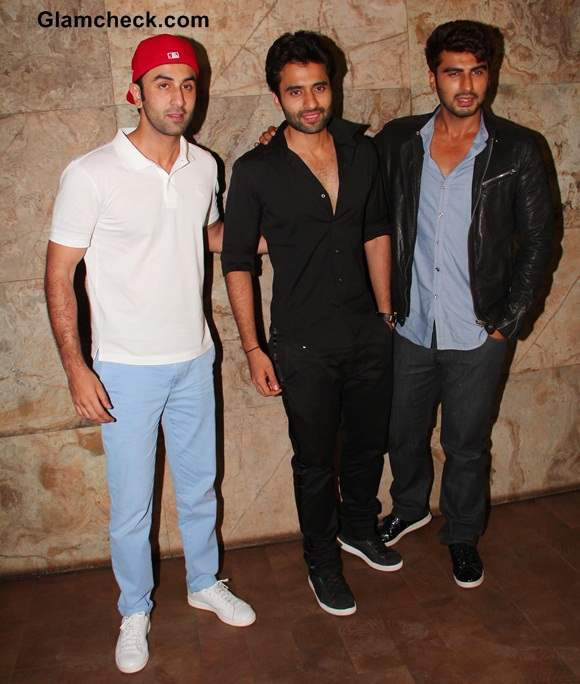 Ranbir Kapoor, Jackky Bhagnani and Arjun Kapoor
Choreographer Remo D'Souza was also spotted at the event with a friend. After the screening, Ranbir said that he found the movie entertaining and was happy to see romance and politics combined. All the performances were excellent, according to Ranbir, and everyone should go watch the film.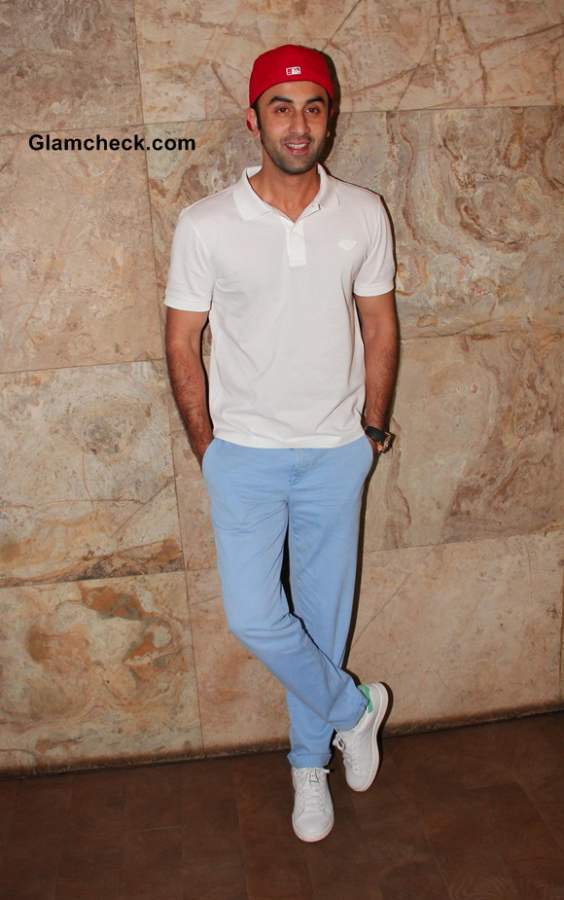 Ranbir Kapoor 2014
Arjun was also appreciative saying that the movie brought up very valid questions and every youth should watch it. 
Arjun Kapoor 2014
Solaris Images