Bollywood actress Raveena Tandon was on the sets of comedy serial Mad in India in Mumbai, India on April 01, 2014.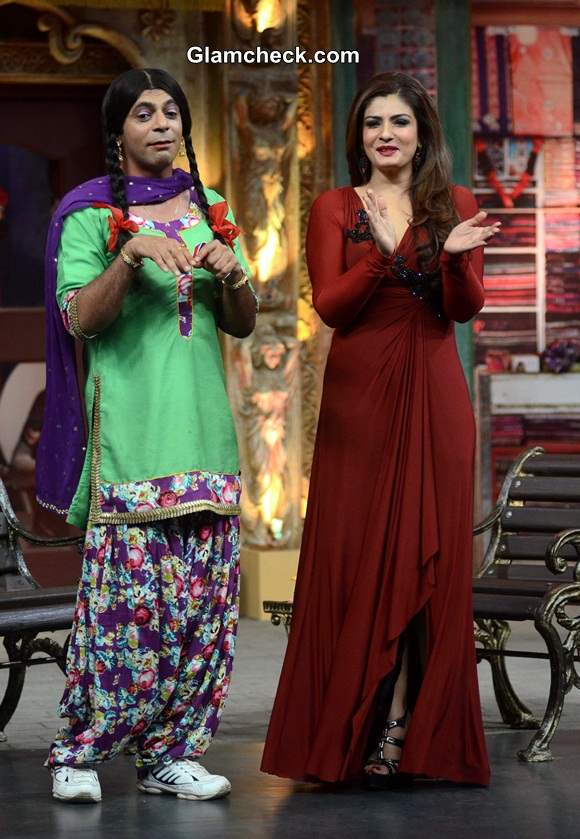 Raveena Tandon Sports Maroon Gown on Mad in India
Raveena was seen chatting on the sets with Indian stand-up comedian Sunil Grover who portrays the character of Chutki on the show. They shared ideas, made a few jokes and then, as is normal for many an Indian TV show, shook a leg.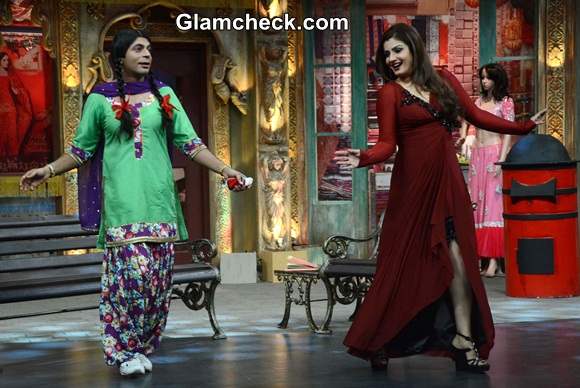 Raveena Tandon Maroon Gown on Mad in India 
She looked amazing in a  full-sleeved maroon gown with a black silk inner lining revealed by the asymmetrical hemline. The neckline featured black sequin detailing that added a bit of old-world glamour to the ensemble. Wavy hair and a maroon lippie completed her look.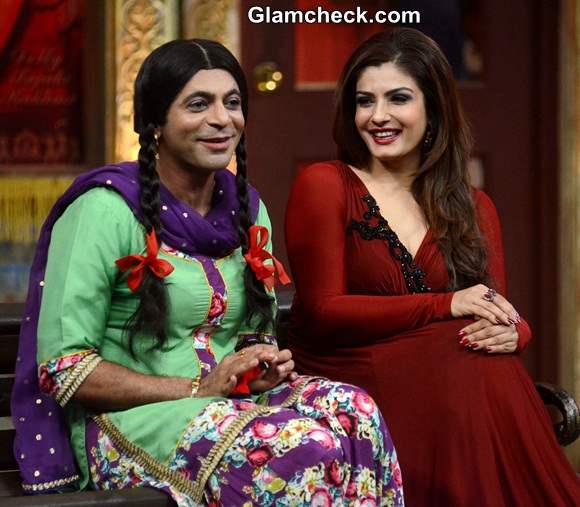 Raveena Tandon in Maroon Gown on Mad in India
Sunil was dressed in the usual garish salwar kameez that his character is known for. Word is that with Mad in India garnering very low ratings, it will be taken off the air very soon and Sunil will be returning to Comedy Nights with Kapil Sharma as Gutthi, undoubtedly the most famous character on that show. Sunil left Comedy Nights as the producers refused to increase his payout per episode.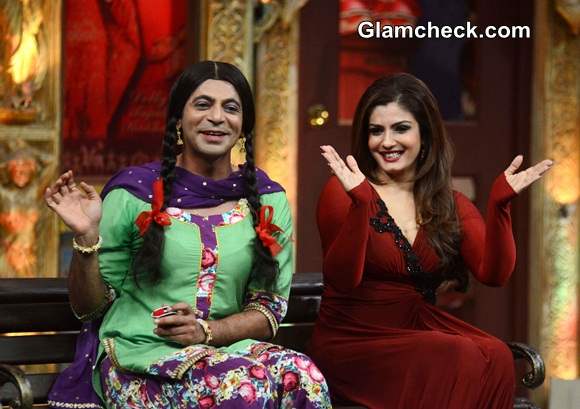 Raveena Tandon 2014 on Mad in India
On hearing that Sunil's show would be canned, Kapil Sharma immediately called up Sunil and asked him to return to the Comedy Nights. While he didn't take to the idea immediately, Sunil eventually agreed. That should be one interesting reunion episode.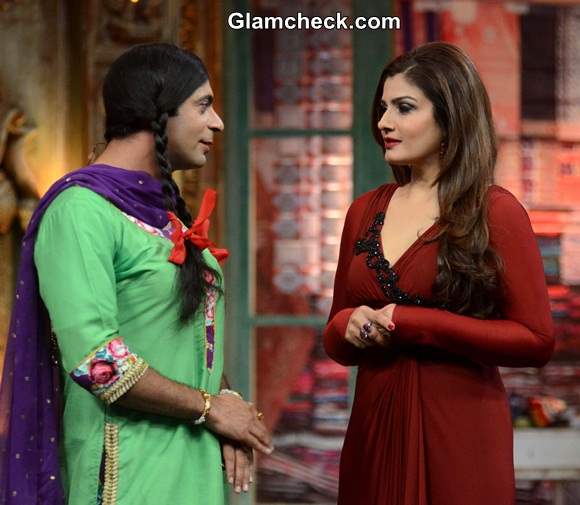 Raveena Tandon Mad in India
Meanwhile, Raveena is currently busy shooting for the film Bombay Velvet with Ranbir Kapoor and Anushka Sharma. It is expected to release by the end of the year.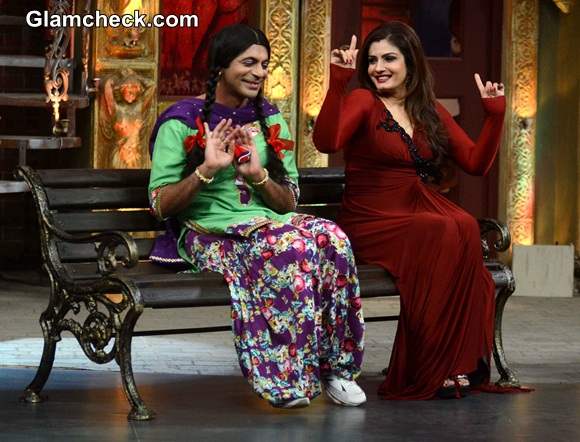 Raveena Tandon on Mad in India
Solaris Images