Bollywood actors Varun Dhawan and Ileana D'Cruz continued promoting their upcoming movie "Main Tera Hero" in Ahmedabad, India on April 1, 2014 ahead of its release on April 4.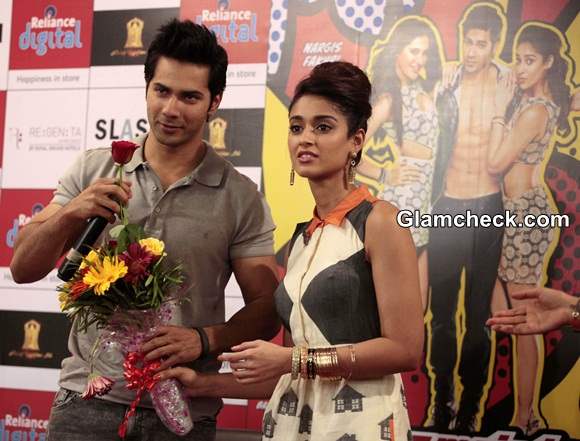 Varun and Ileana Promote Main Tera Hero in Ahmedabad Sans Nargis
Ileana sported a uniquely chic outfit for the promo. She wore an off-white maxi skirt featuring a quirky house print in grey. Her top was sleeveless with a monochrome geometric pattern and an orange collar.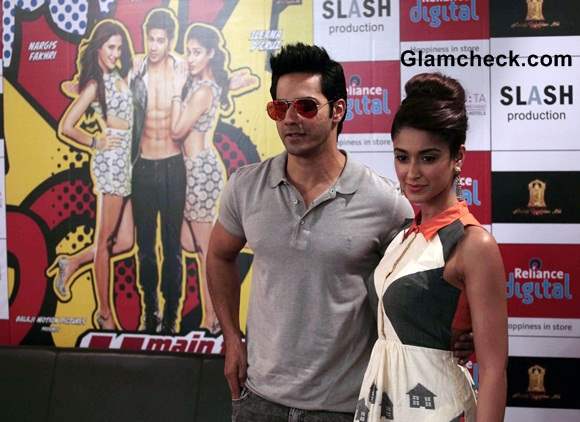 Varun and Ileana Promote Main Tera Hero
She accessorized her look with gold dangle earrings, multiple cuff bracelets and black strappy sandals, complementing the accents of colour in her outfit with an orange manicure.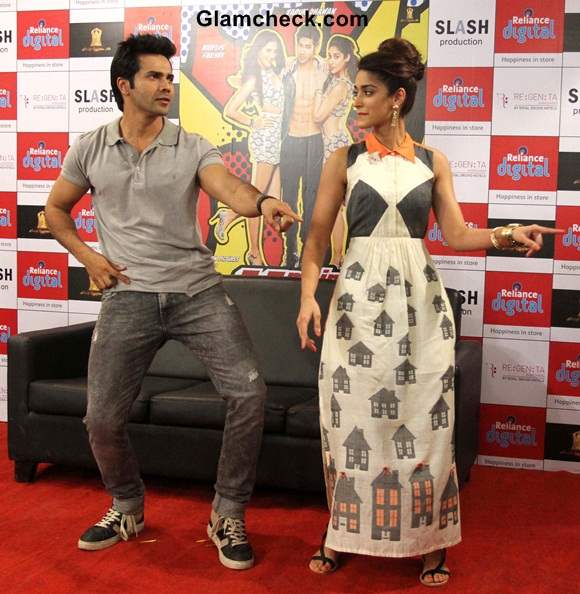 Varun and Ileana during Main Tera Hero Promotions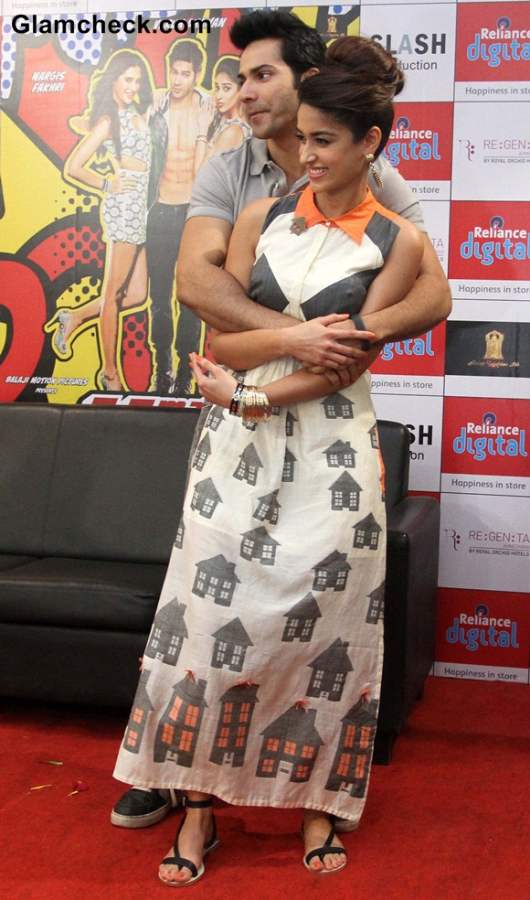 Varun and Ileana Main Tera Hero Promotions
Main Tera Hero also stars Nargis Fakhri who was conspicuous be her absence. It turns out that she has left for Hollywood where she is shooting for a film directed by Paul Feig. So from now until the film's release and very likely after too, only Ileana and Varun will be seen at promotional events while all event featuring only Nargis have already been cancelled. Nargis though has said that she will return for the final promotions before the premiere.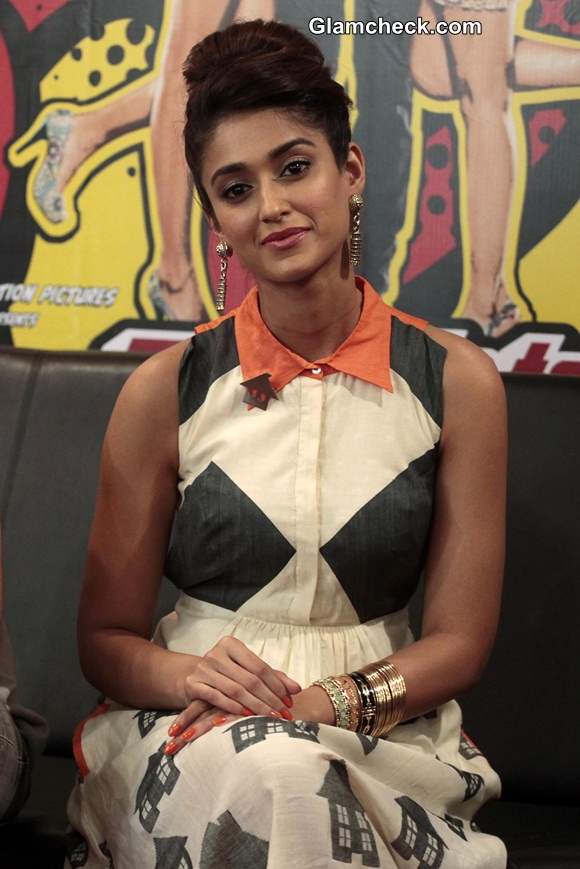 Ileana DCruz 2014
Meanwhile, Varun spoke about the kissing scenes and said he had no problem making out in front of his father David Dhawan who has directed the film and felt it was high time that people stopped making such a big deal out of on-screen kisses. Hear, hear!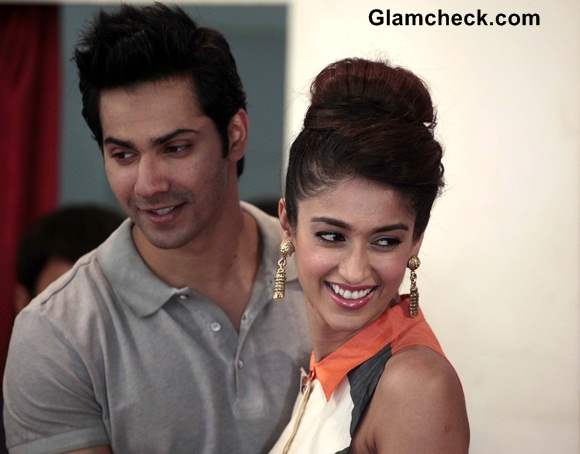 Varun and Ileana Main Tera Hero
The duo even took a bike ride through the streets of Ahmedabad, which led to inevitable traffic jams as fans tried to catch a glimpse of them. Although Ileana has been to the city before for the promotions of her movie Phat Poster Nikla Hero, she did not seem to remember and said that she thought his was her first time in Ahmedabad. She then proceeded to take pictures with fans and also post selfies on her social networking sites. 
Solaris Images