Bollywood actors Imran Khan and Sonakshi Sinha launched the Hindi trailer of the upcoming 3D animated film "Rio 2" in Mumbai, India on April 2, 2014.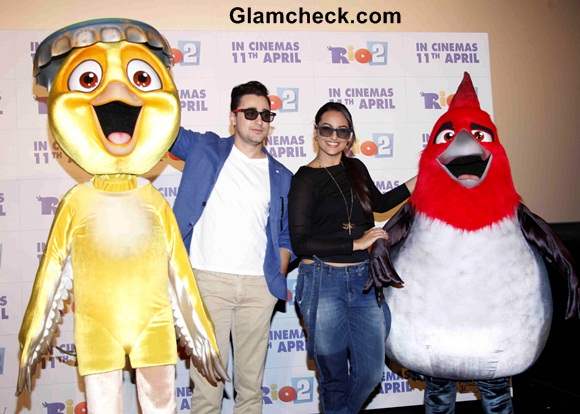 Rio 2 Hindi Trailer Launch
Sonakshi went with a casual look in a black tank top with a sheer, full-sleeved black cropped top over it, paired with blue denims featuring suspenders that she left down. A dragonfly necklace, stud earrings and brown boots accessorized the outfit which she rounded out with a straight, sleek ponytail and minimal makeup.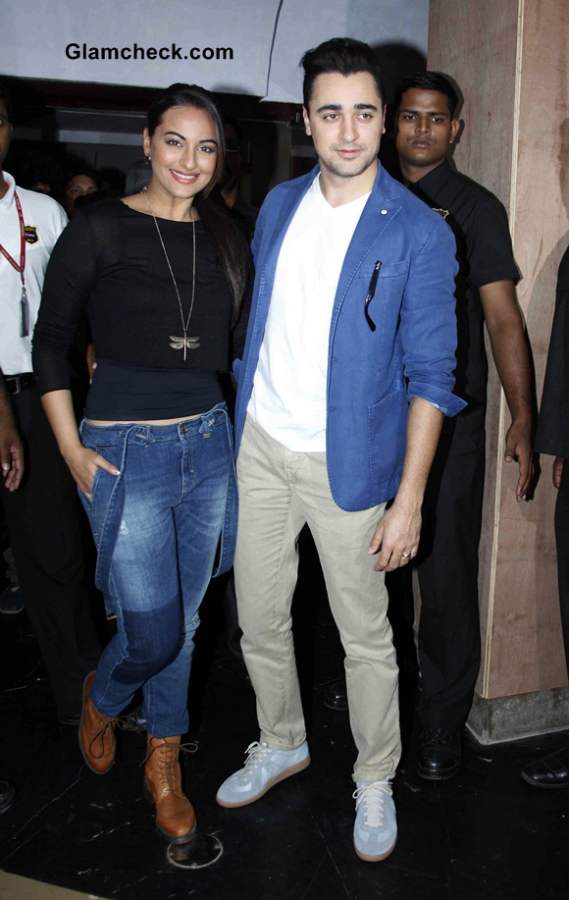 Imran Khan and Sonakshi Sinha Launch Rio 2 Hindi Trailer
Imran was equally casual and very cute in khaki pants, a white tee, a blue blazer and blue sneakers.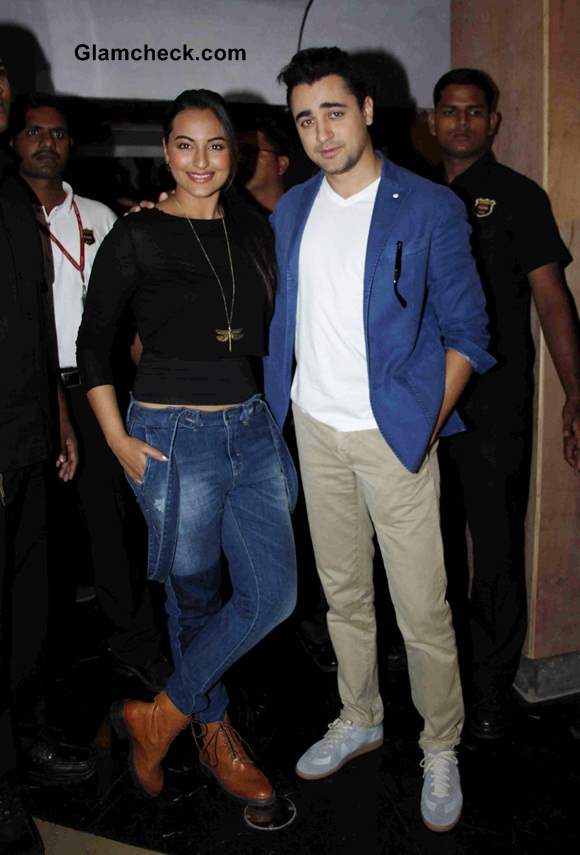 Imran Khan and Sonakshi Sinha Launch Rio 2 Trailer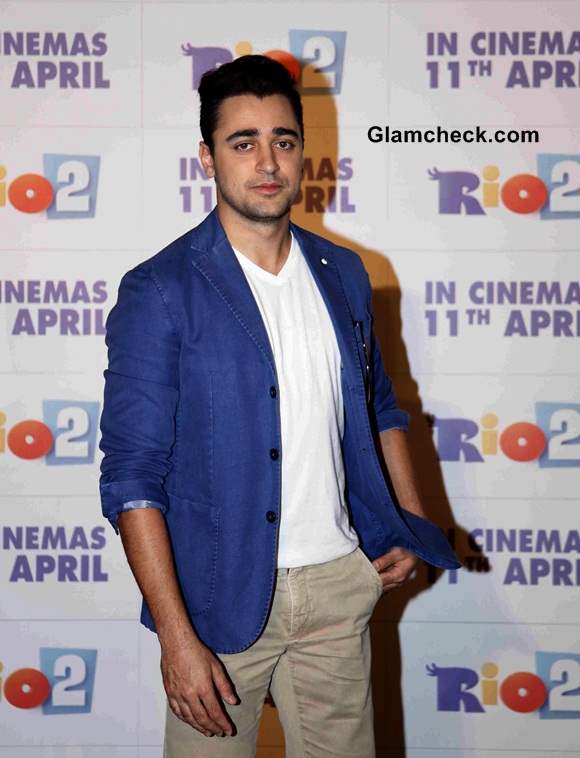 Imran Khan Launches Rio 2 Hindi Trailer
Rio 2 is the sequel to 2011's Rio. In the Hindi version of the animated adventure, Sonakshi will be voicing the lead female character Jewel which is portrayed by Anne Hathaway in the English version while Imran will lend his voice to Jewel's mate, a macaw named Blu originally played by Jesse Eisenberg.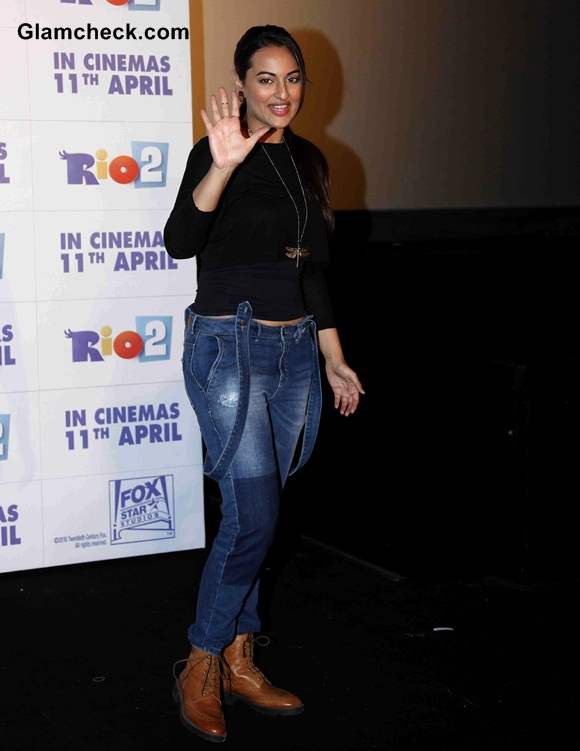 Sonakshi Sinha in Jeans 2014
This is the first time that Imran is starring in an animated film and he said it was something he had wanted to do for a really long time. Although he had been approached to do voice roles before, the dates always clashed. But with Rio 2, everything worked out perfectly and he was glad to finally make his debut with the character of Blu who he found funny in a deadpan kind of way.
Sonakshi Sinha 2014
Rio 2 will premiere on April 11, 2014.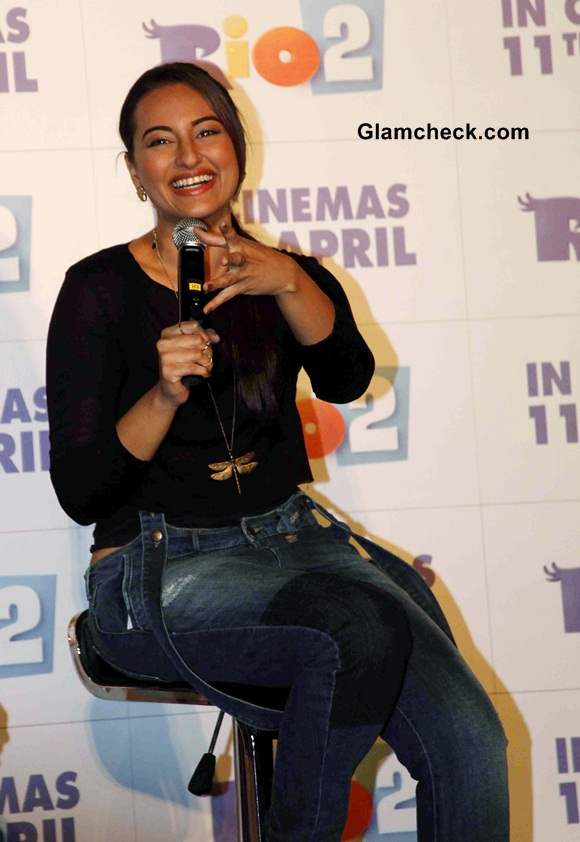 Sonakshi Sinha Launches Rio 2 Hindi Trailer
Solaris Images