Bollywood actress Sonakshi Sinha launched the 2nd anniversary cover of the health magazine Women's Health in Mumbai, India on April 3, 2014. The 26-year-old features on the cover looking very fit, chic and classy in a neon yellow dress with black detailing.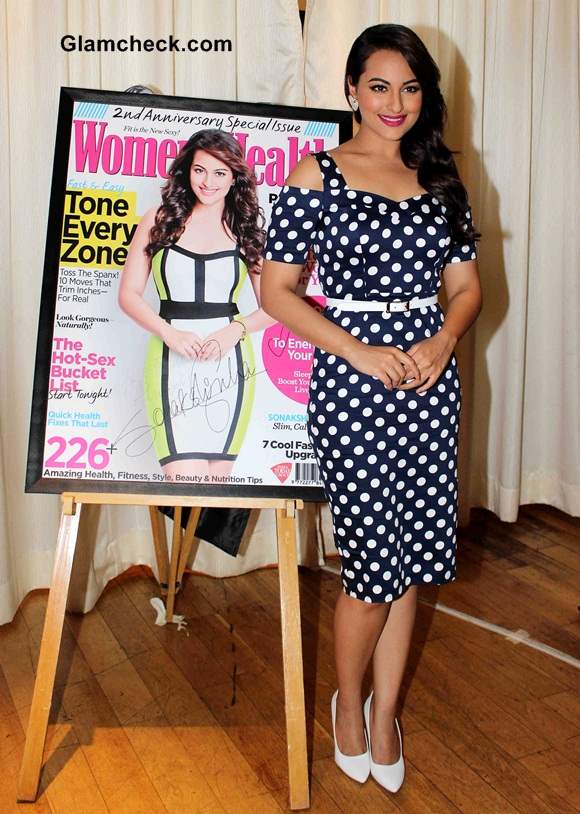 Sonakshi Sinha in Asos Polka Dot Dress at Women's Health Cover Launch
She looked just as splendid at the live event where she unveiled the cover. Sonakshi sported a knee-length navy dress with white polka dots and cutouts on the shoulder. The dress was originally styled without a belt but Sonakshi added a slim white one which gave the ensemble a clean finishing touch.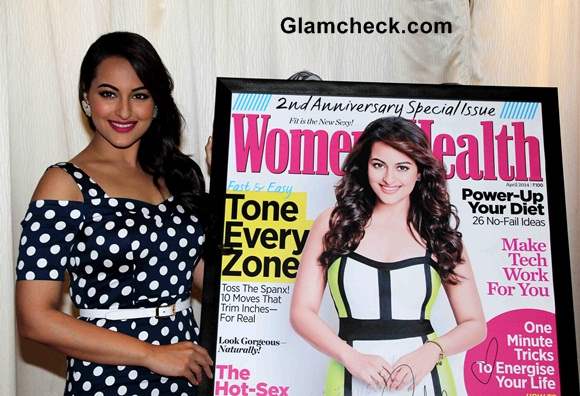 Sonakshi Sinha at Women's Health Cover Launch
It was a sophisticated but casual vintage look which she accessorized perfectly with statement stud earrings by Viange and white pumps.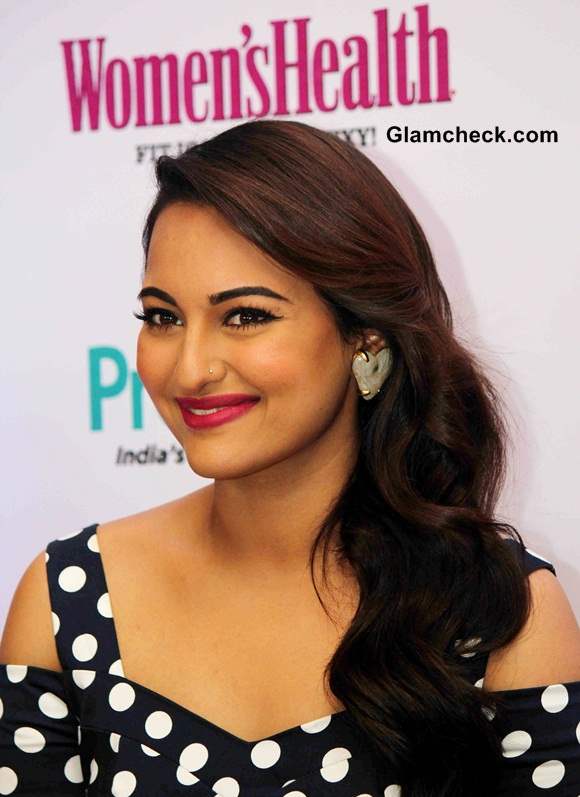 Sonakshi Sinha 2014 Hairstyle
No vintage look could be complete without a bold lippie. Sonakshi chose a deep fuchsia one that complemented the depths of her darkly-done-up peepers.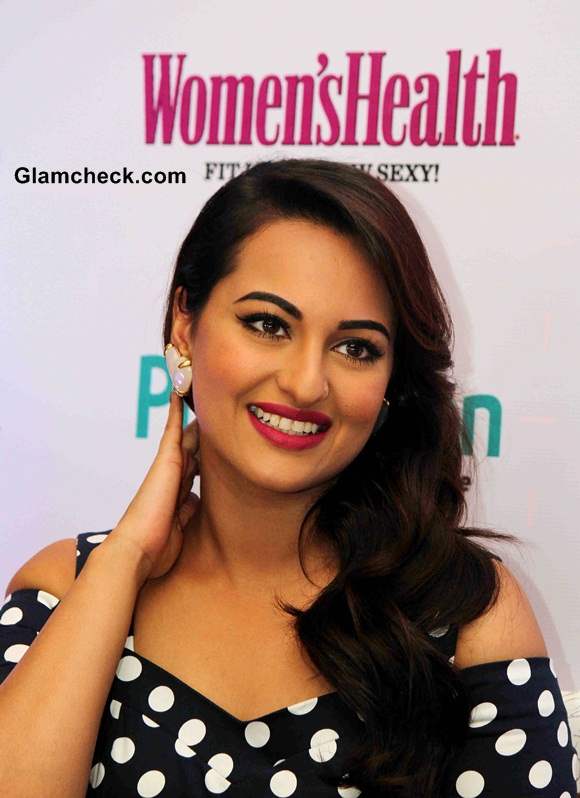 Sonakshi Sinha 2014 Pics
She has recently been rumoured to be dating Shahid Kapoor and the flames roared anew when he attended the cover launch with her. Sonakshi is also apparently being trained by Shahid's personal trainer Abbas Ali so the two actors often work out together. However, she insisted that they are not seeing each other and are just friends.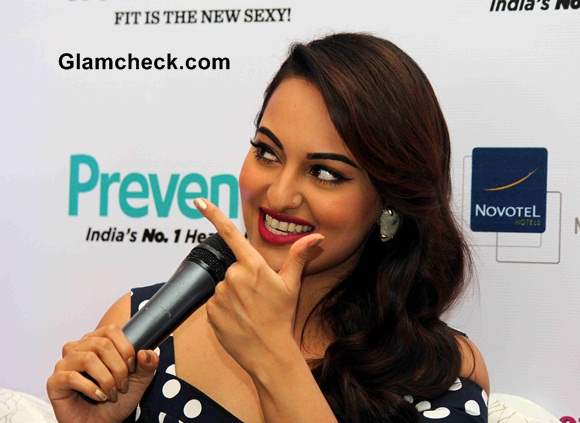 Sonakshi Sinha 2014 at Womens Health Cover Launch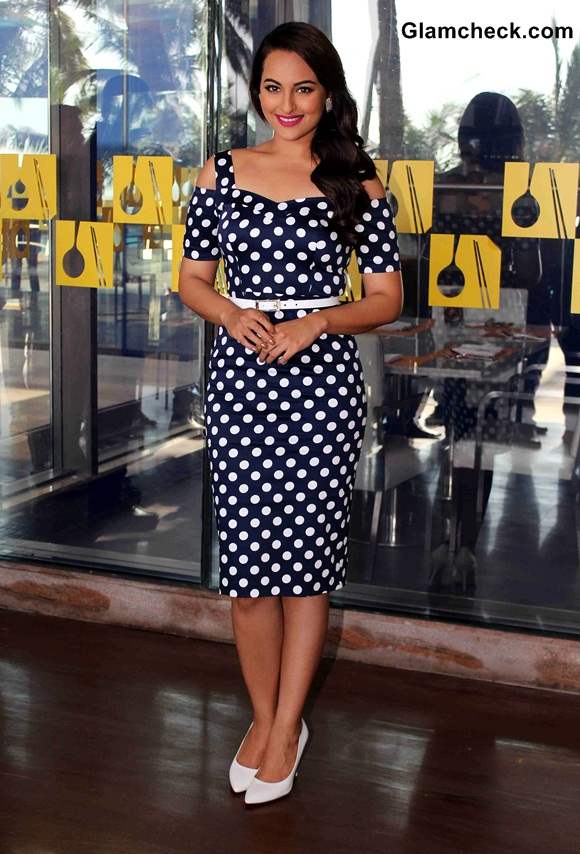 Sonakshi Sinha in Asos Polka Dot Dress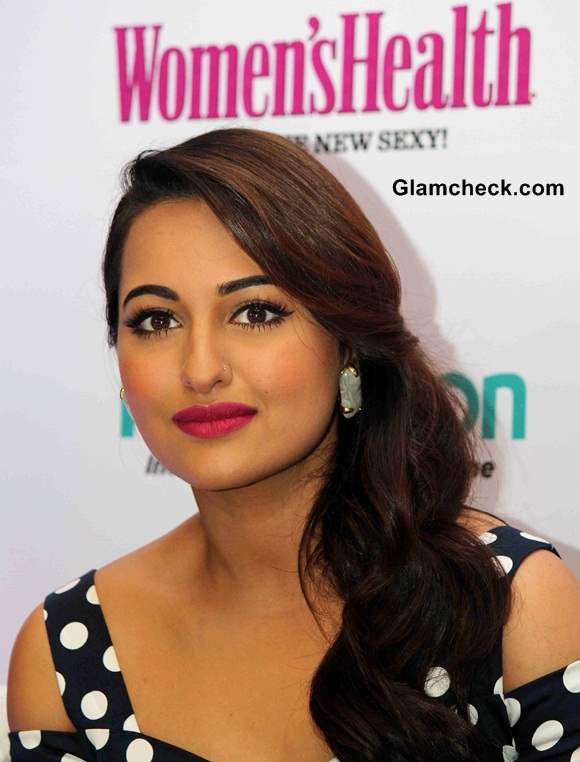 Sonakshi Sinha Makeup 2014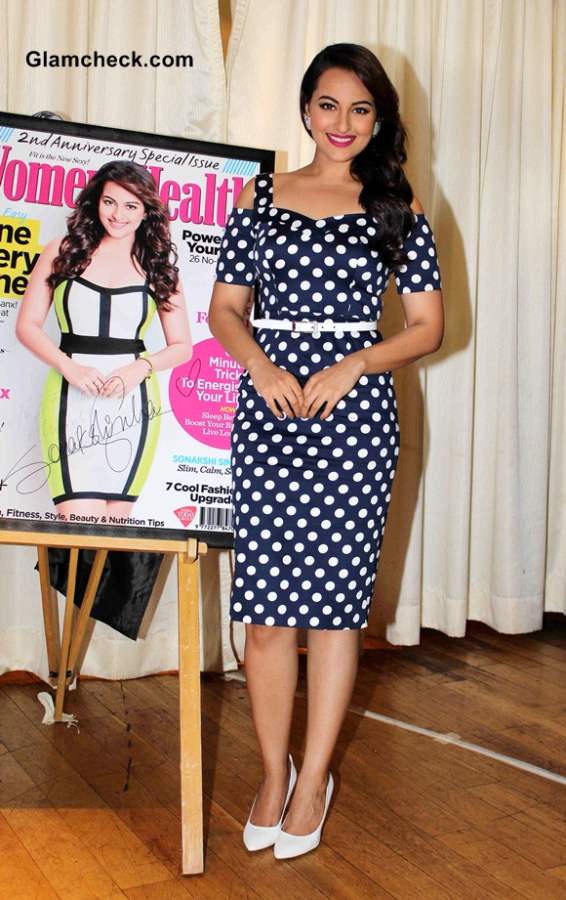 Sonakshi Sinha in Polka Dot Dress 2014
Solaris Images