With summer in full swing, we're looking forward to all the chic, cool outfits the celebs will be sporting as they go about their never-ending promos and endorsements in the blazing heat. We got a look at the first proper summer glam ensemble on Bollywood actress Malaika Arora Khan as she launched the Turquoise & Gold flagship store in Mumbai, India on April 16, 2014.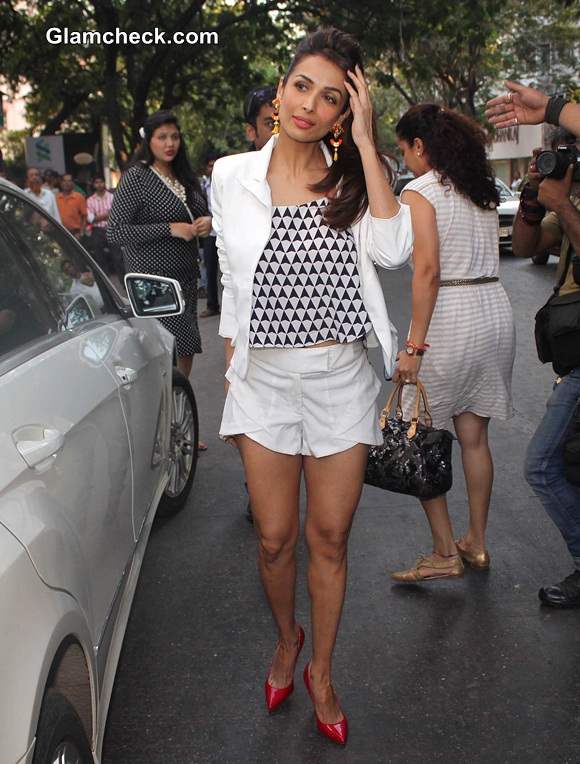 Malaika Arora Khan at Turquoise and Gold flagship Store Launch
Malaika wowed in white shorts that looked like a skirt, a geometrical-print monochrome top and a white blazer – all by Turquoise and Gold, of course. The neutral colours make this a timeless look, easily identifiable as winter wear too. Ditch the blazer and you have a slightly more casual vibe.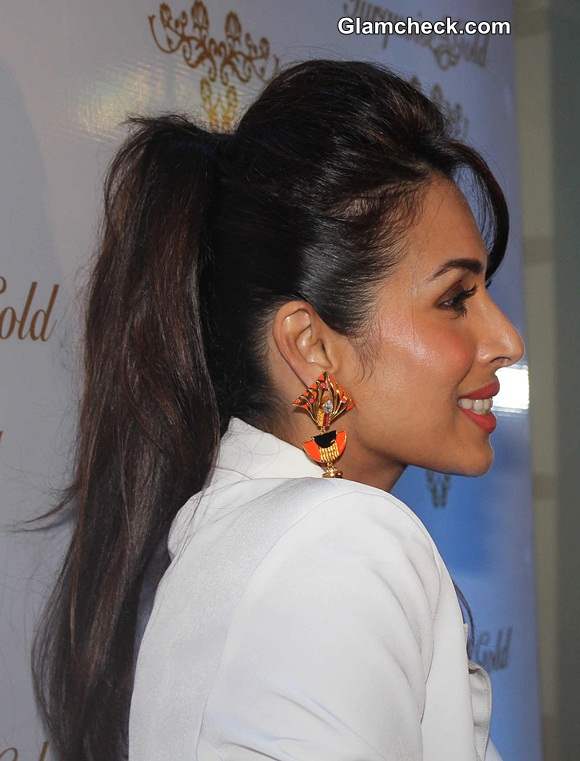 Malaika Arora Khan Hairstyle 2014
What made this a summer look was not just the use of white in the outfit but also Malaika's choice of colourful accessories. Multi-coloured dangle earrings and pointy red pumps took the cake while a couple of cocktail rings offered touches of pizazz.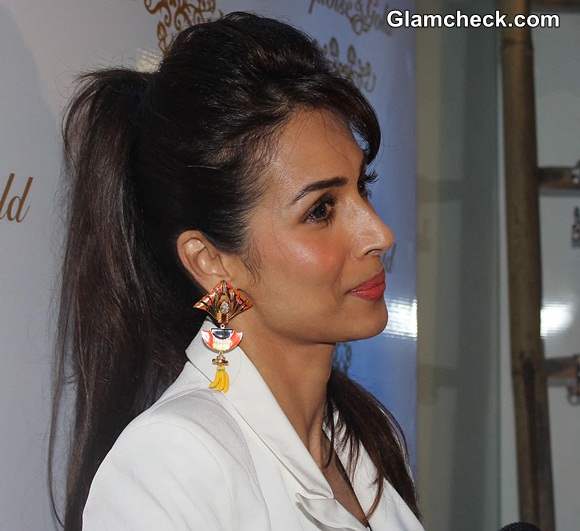 Malaika Arora Khan 2014
The yummy mummy completed her look with a high ponytail, rose lippie and mascarraed lashes.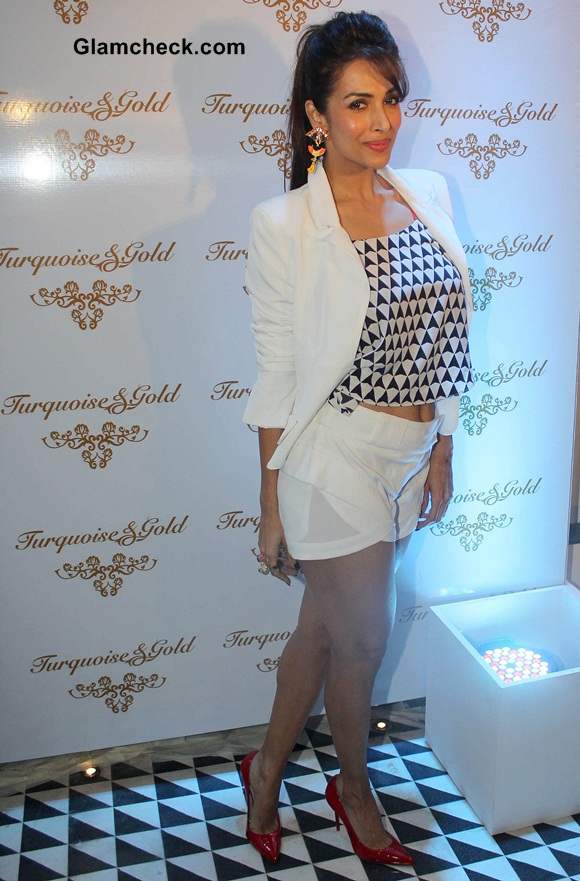 Malaika Arora Khan 2014 Summer Style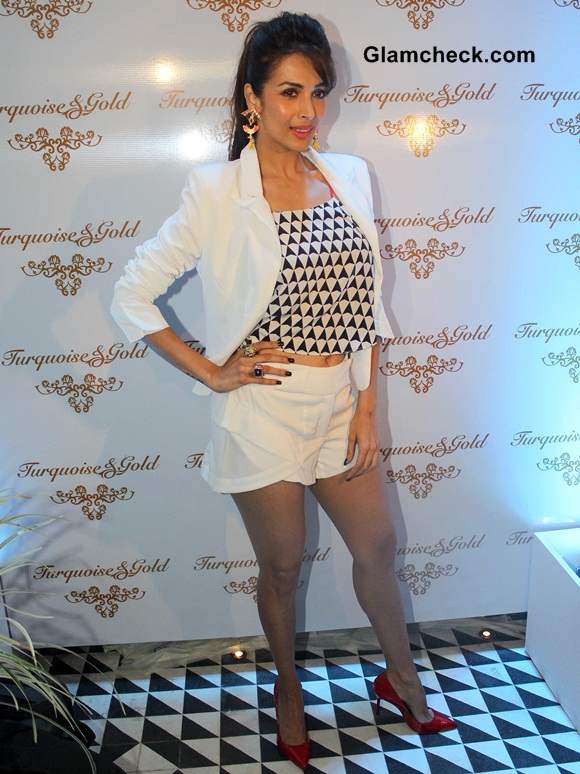 Malaika Arora Khan at Turquoise and Gold Brands Store Launch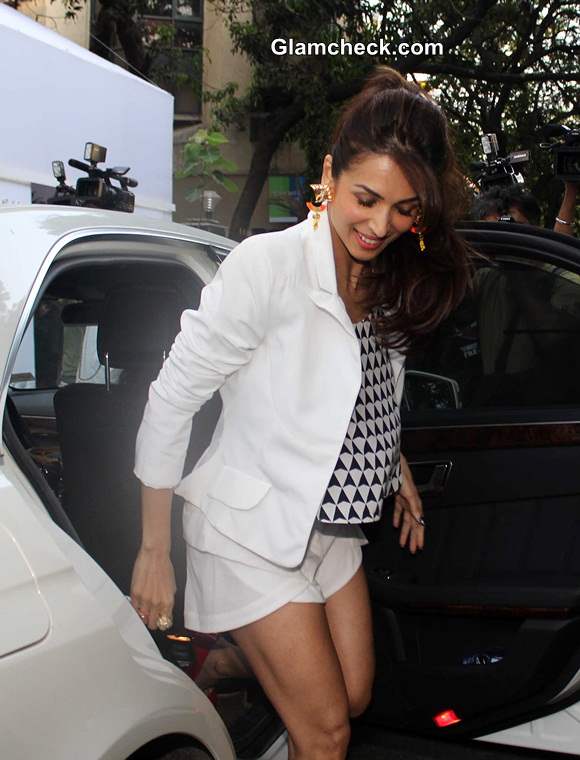 Malaika Arora Khan 2014 in Black and White Outfit
Solaris Images