Bollywood actors Kangana Ranaut and Vir Das promoted their upcoming film "Revolver Rani" in Mumbai, India on April 17, 2014.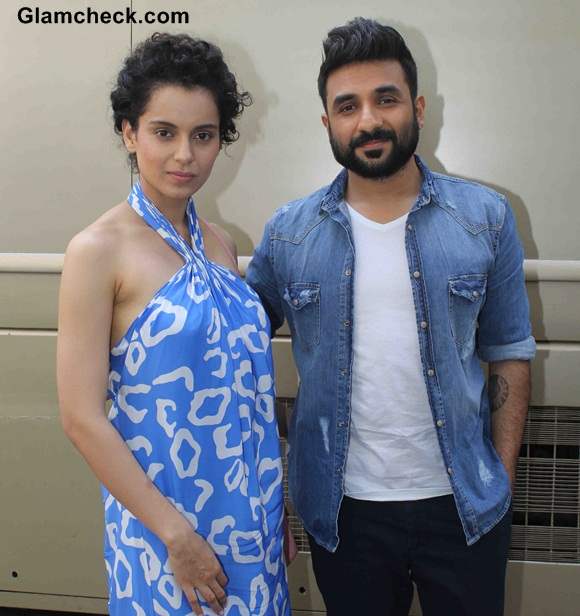 Vir Das and Queen Kangana Ranaut Promote Revolver Rani
Vir, only five films old, plays Kangana's boy-toy in the film. Not exactly the lead role but not just a bit role anymore either. His earlier films saw him as part of an ensemble cast with whom he shared screen space. Revolver Rani, he says, is different in that he is at least paired opposite the leading lady and it's quite the promotion in his book.
Vir Das and Kangana Ranaut Promote Revolver Rani
Meanwhile, Kangana is still riding high on the success of her last film Queen and hopes that Revolver Rani does just as well. Pre-Queen, the expectations were not that high. But now that all of Bollywood has praised Kangana's performance in Queen, she will have to work harder to impress her audience, she thinks.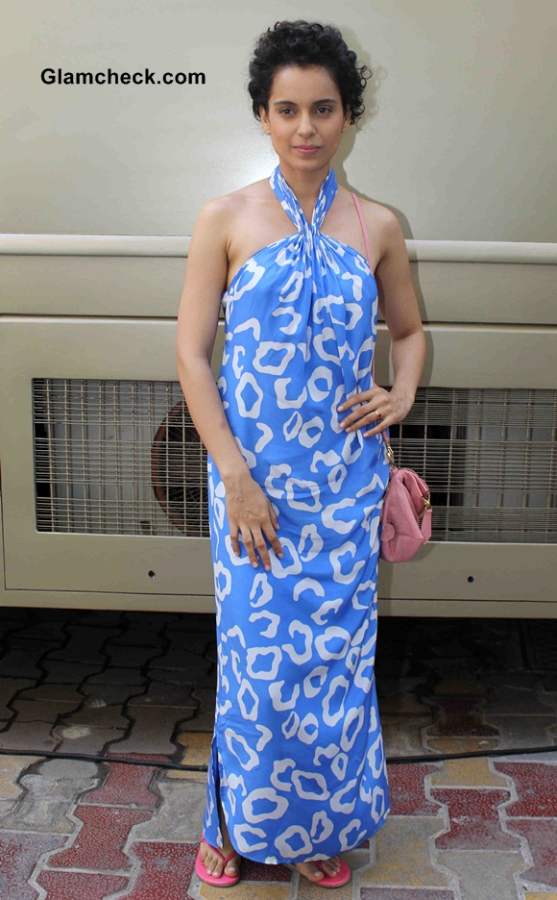 Kangana Ranaut in Blue Maxi Dress 2014 Promotes Revolver Rani
She's not letting any of that faze her though. She looked very calm, confident and cool at the promo event in a blue and white halter beach dress which she teamed with pink sandals and a small pink purse. Natural makeup and a very casual updo completed her look.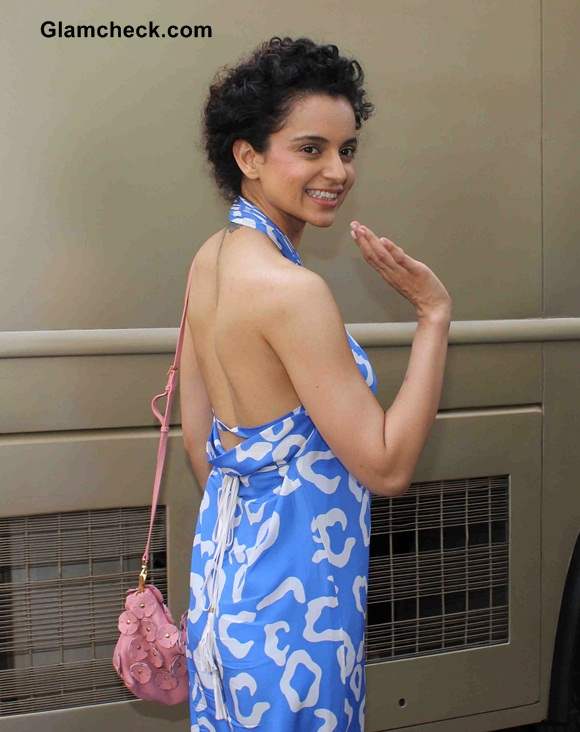 Kangana Ranaut 2014 pics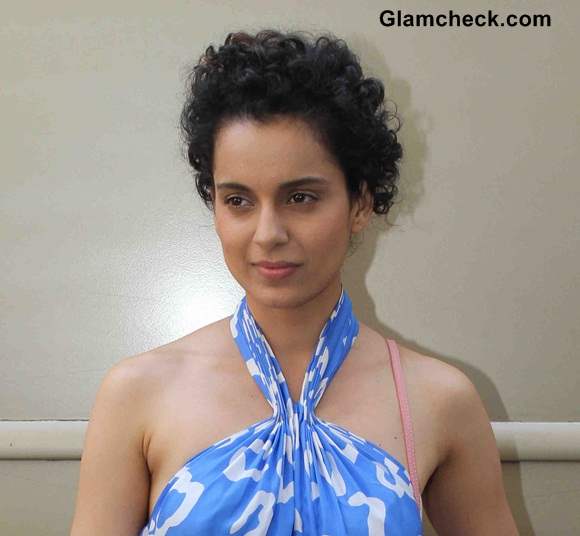 Kangana Ranaut 2014
Revolver Rani is out on April 25, 2014.
Solaris Images