Bollywood actress Jacqueline Fernandez has been signed on as the latest face of beauty brand The Body Shop. The news was announced at a launch event in Mumbai, India on May 2, 2014.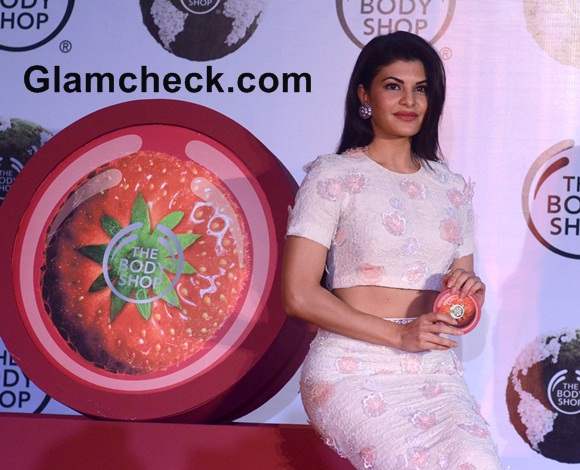 Jacqueline Fernandez at Body Shop Event
Jacqueline chose a spring-summer look in a figure-hugging high waist skirt and matching cropped top. Both were off-white white and decorated with pale pink floral appliques. It was a light, trendy outfit with just the right amount of glamour for the occasion.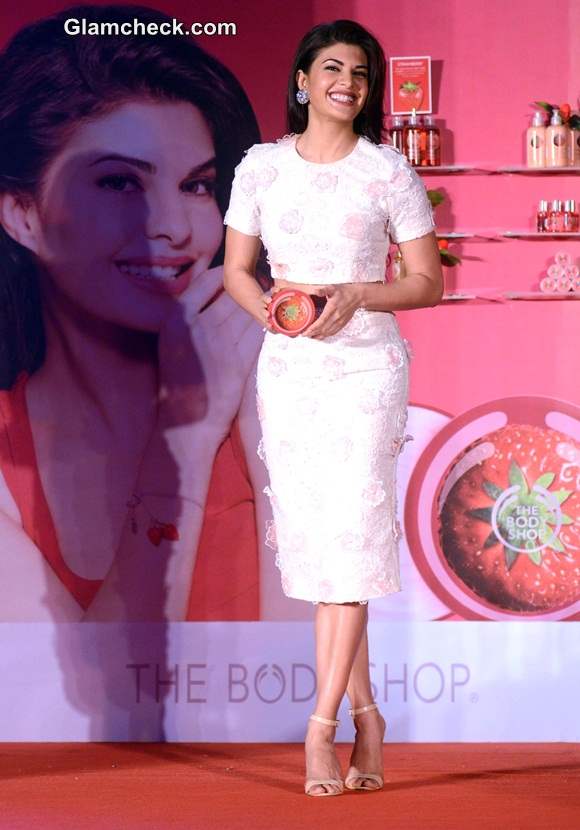 Jacqueline Fernandez 2014
She accessorized with off-white ankle-strap heels and dramatic stud earrings, rounding out the look with a maroon lippie and wavy hair left loose.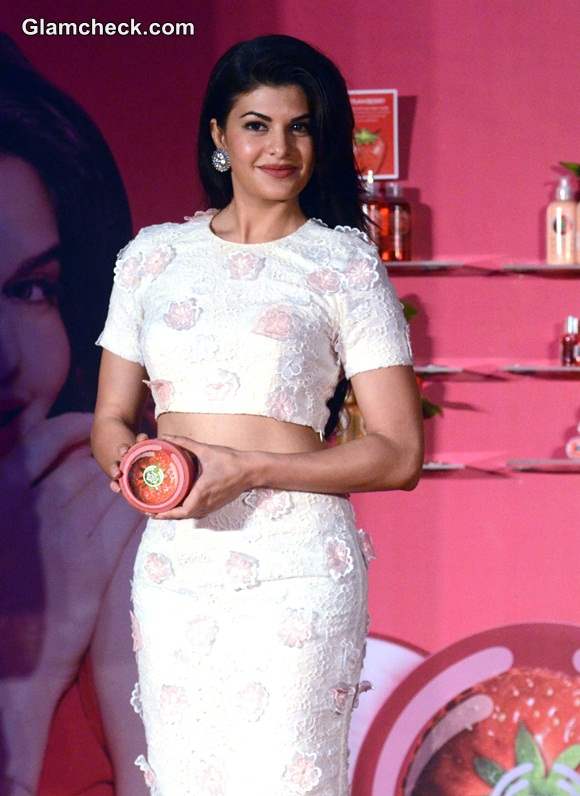 Jacqueline Fernandez 2014 at Body Shop Event
The Race 2 star said that it was surreal for her to stand up there on stage and see her face associated with the Body Shop brand because she had been using their products since she was in school and it was a dream to be an ambassador for them.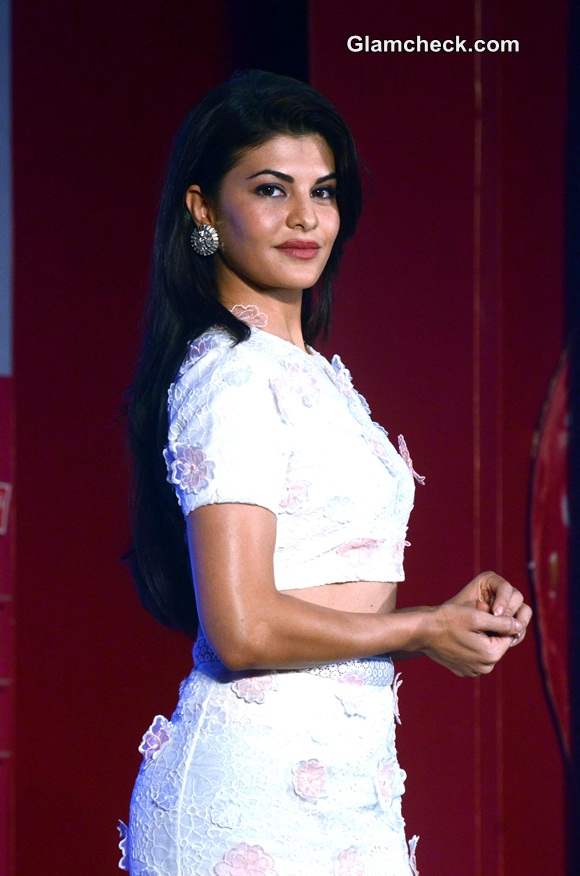 Jacqueline Fernandez 2014 Body Shop
The Body Shop also launched their new strawberry collection at the event.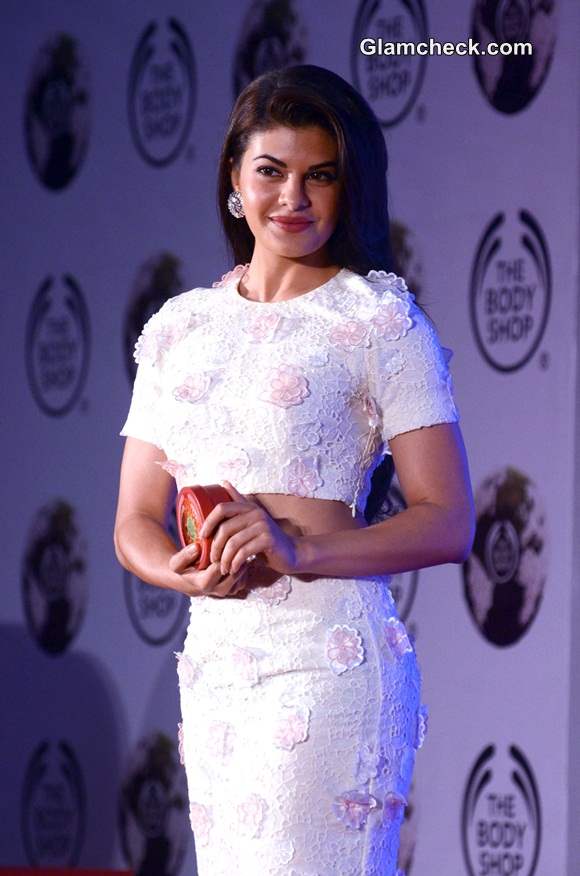 Jacqueline Fernandez 2014 pics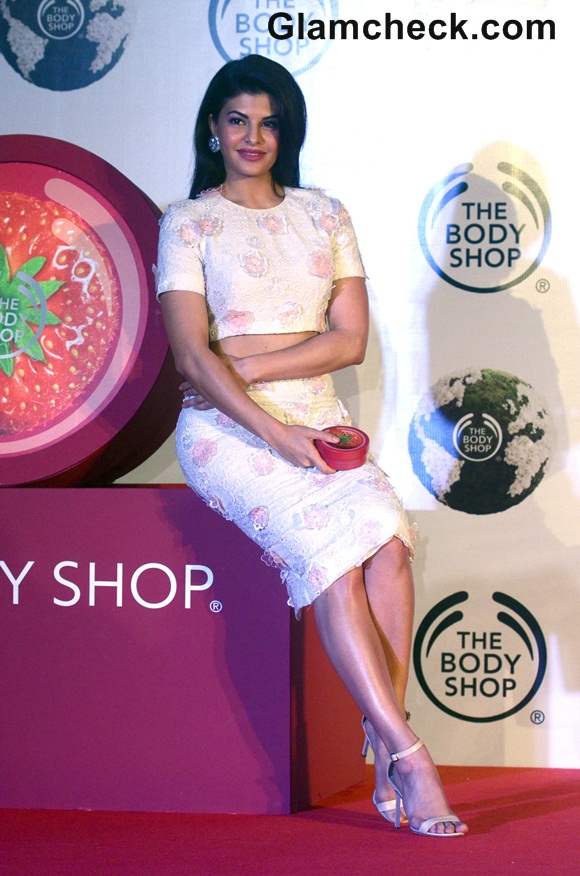 Jacqueline Fernandez in Drashta Outfit at Body Shop Event
Solaris Images