A collection entitled 'Gulbagh' which took inspiration from the Mughal Gardens of Kashmir, a backdrop of the Qutub Minar and live sufi music with the mesmerizing voice of music maestro Subha Mudgal, Rohit Bal showed us the meaning of pizzazz and grandeur. A glorious fairy tale set organised on Quli Khan's tomb and designed by none other than ace designer Sumant Jayakrishnan, everyone present held their breaths as the Rohit Bal took them to a magical Mughal paradise.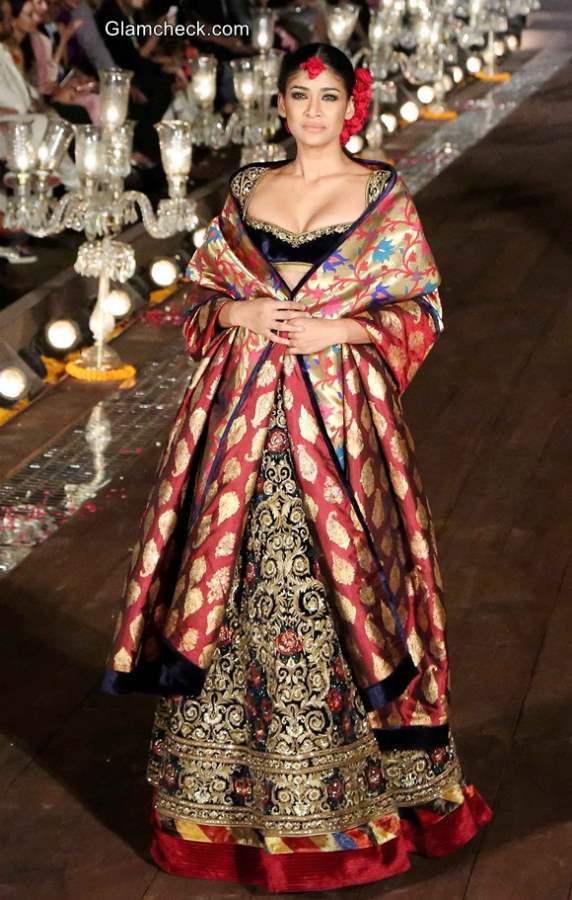 Rohit Bal Gulbagh Collection at Wills India Fashion Week 2014
No less than one hundred models showcased his stunning collection which featured rich Chanderi, Mulmul, Matka silk and velvet sprinkled with floral magic. Techniques like hand block printing with vegetable dyes and gold leaf embossing were used for the collection which included bridal lehengas, embroidered jackets, saris, anarkhalis, achkans, churidars, etc. with a modern twist. Peplum and kimono style blouses were some of the modern twists that the designer added to the royal collection.
Wrapping up the flamboyant show was the designer's friend, the handsome Arjun Rampal who was dressed in an intricate floral detailed black Bandhgala and a pair of Jodhpuri trousers.
The mesmerizing show was also graced by famous Footwear designer Christian Louboutin who is a close friend of Rohit Bal.
A collection that was sure to receive a standing ovation; the ace designer made sure he created a show to remember during the grand finale of the Wills India Fashion Week in New Delhi, India on October 12, 2014. It was indeed a landmark in India's fashion world.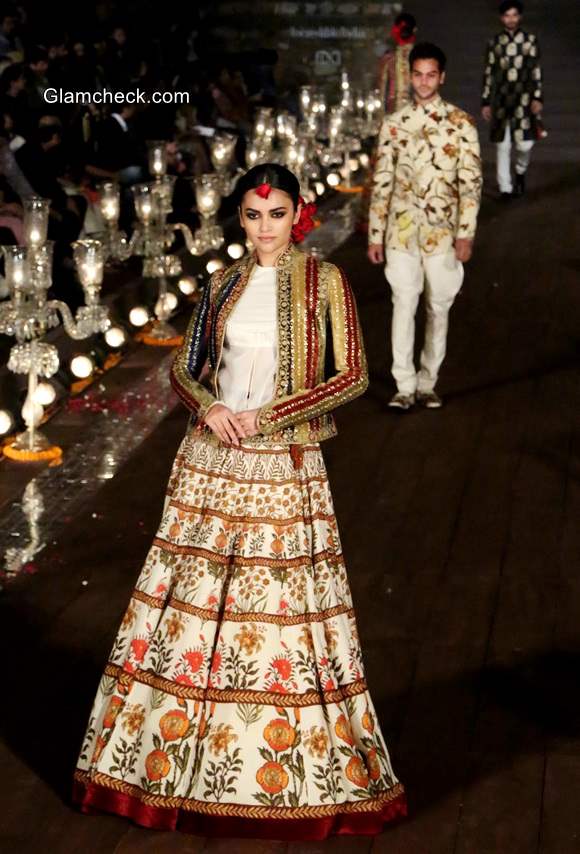 Rohit Bal's Gulbagh Collection at Wills India Fashion Week 2014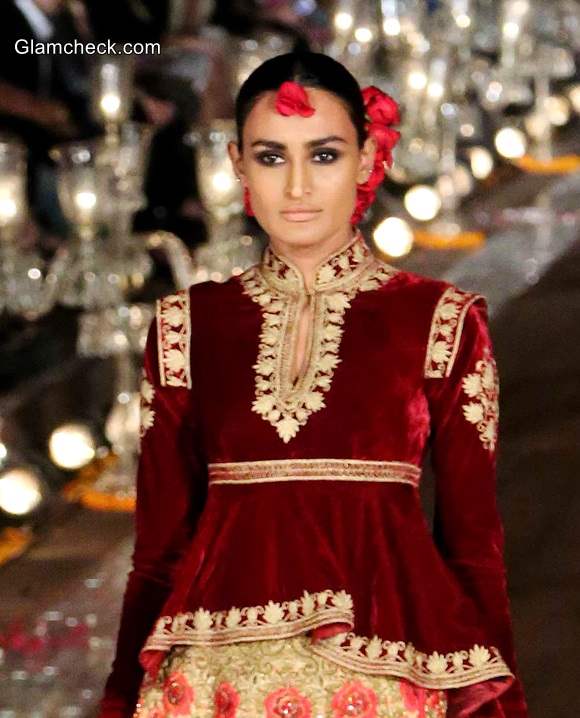 Rohit Bals Gulbagh Collection at WIFW 2014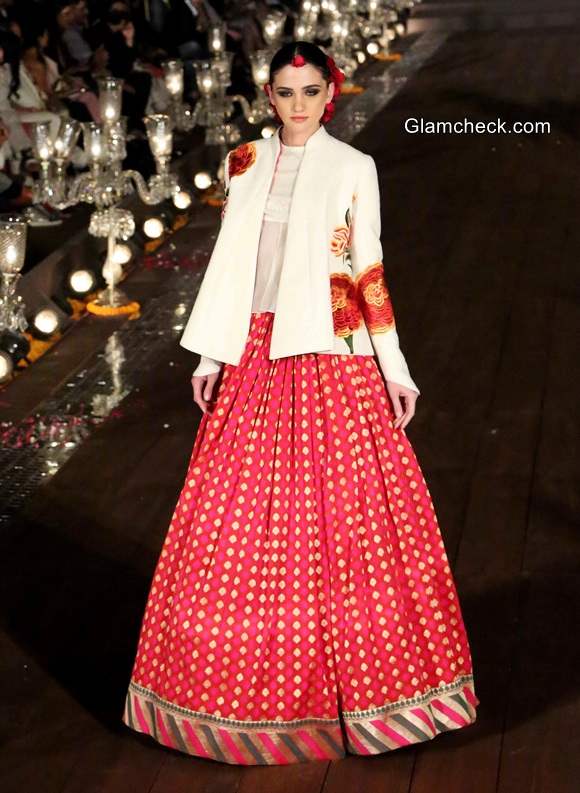 Rohit Bal's Collection at WIFW 2014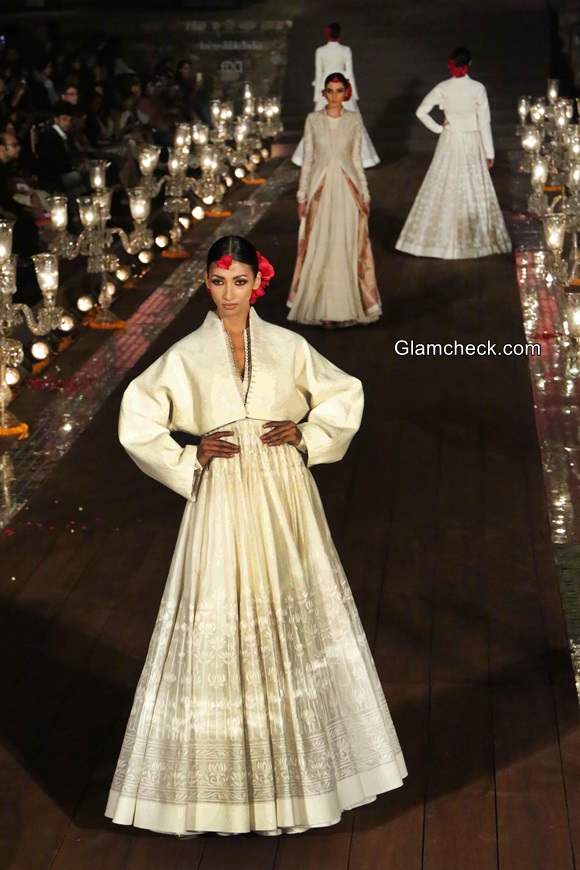 Rohit Bal WIFW 2014 Collection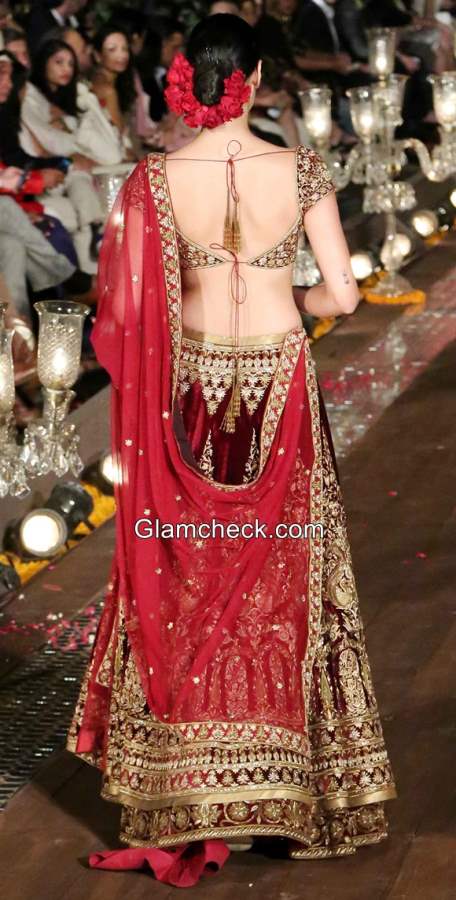 Rohit Bal WIFW 2014 Collection Gulbagh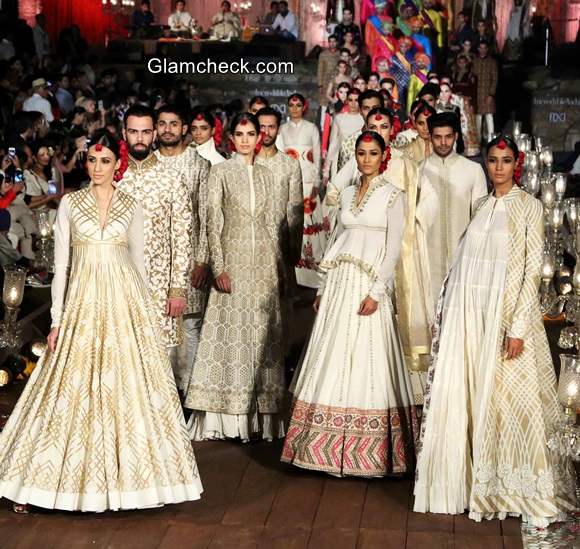 Rohit Bal WIFW 2014 Collection Gulbagh
Solaris Images