Planning a wardrobe for a temple visit can be tricky. You want to reflect the mood of the venue without looking gimmicky, and you want to exude a fashion sense without making it look like you dressed up to go pray.
Video
I'm going to share with you today a temple visit look that I sported when my husband and I took a day trip to Lepakshi on a hot sunny day very recently.
Fortunately for me, my personal style and long experience with temple visits has made me something of an expert when it comes to this look.
While I do indeed like to look good wherever I go, I have other motives behind my wardrobe as well. My main priority is always comfort because no matter how great you look, if you're not comfortable it will eventually show.
Since the weather was quite warm and we had to drive for two hours to get to this temple, the colours to wear were equally important. Too dark and I'd be trapping heat, too bright and I'd look like an odd bird.
Neutral colours seemed like my best bet and the look I put together was one of the best temple visit looks I have ever sported. Also, unconsciously, I think my choice of neutral colors channeled the style followed by sages, as these colors reflect purity.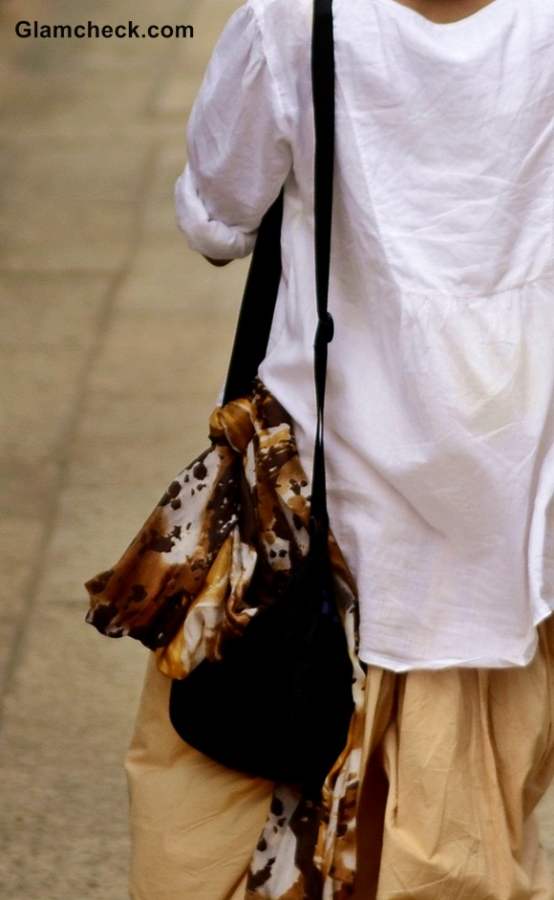 Outfit of the Day – India Temple visit
I chose beige pleated pants once again. As you may have seen in my other videos, these bottoms are quite the staple in my wardrobe because they are super-comfortable and easily available in a variety of prints and colours. I teamed them with a cotton white kurta featuring embroidery detail on the neckline. The kurta had full sleeves but the heat meant that I had to roll them up to the elbows, making them better suited for the weather and imparting a bit of attitude to the look too.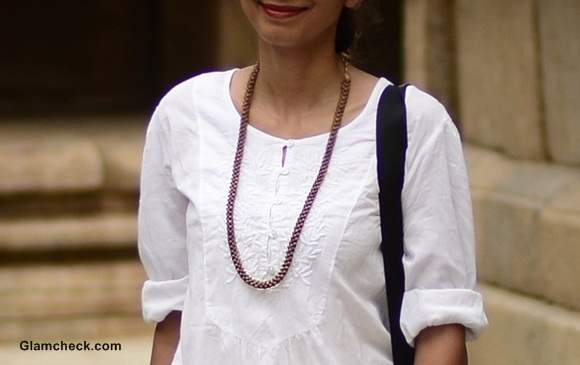 Temple Visit Outfit of the Day in neutral colors
The outfit could have been interpreted in any way, so I used accessories to make the vibe unmistakable. I carried a black sling bag for the trip and dressed up the strap with a brown, black and beige printed stole. I then added ethnic bling like silver and gold bangles, a silver ring and a beaded Tulsi necklace, finishing off my ensemble with a flower hair clip.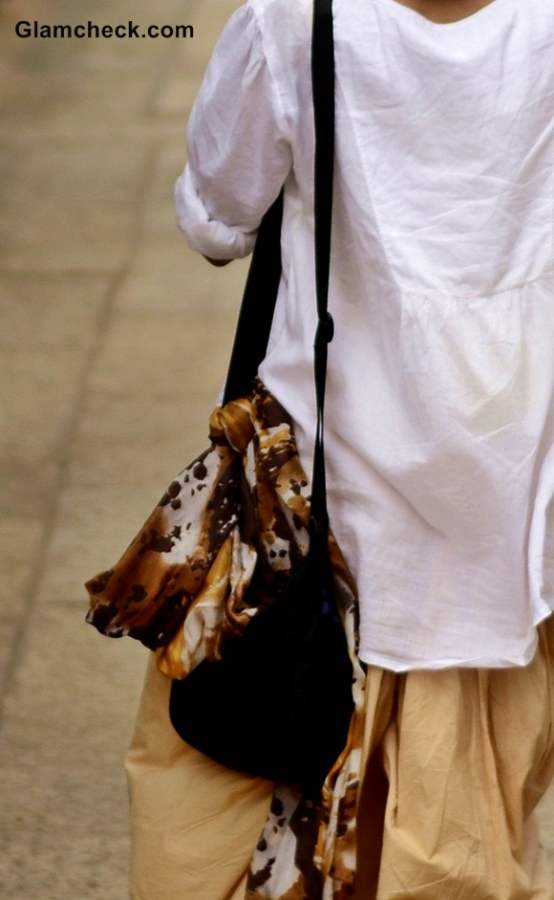 Outfit of the Day – India Temple visit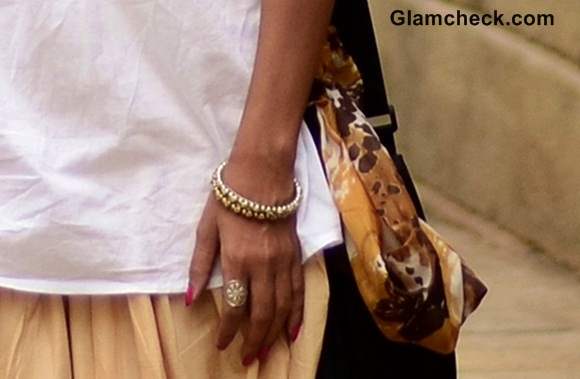 Temple Visit Outfit of the Day accessories
No, I did not go barefoot even though the pictures here seem to say otherwise. I wore mojris but had to remove them at the entrance and then I forgot to shoot them later which is why you don't see them anywhere.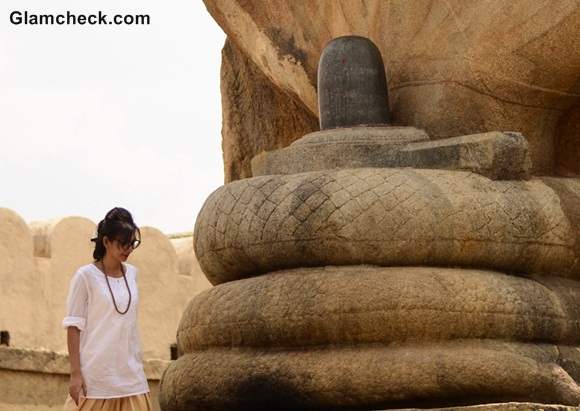 OOTD – Temple visit in sage inspired neutral colors
I think this outfit encapsulated everything I wanted – comfort, style, a little drama too with the accessories and I stayed on top of the very popular neutral colour trend.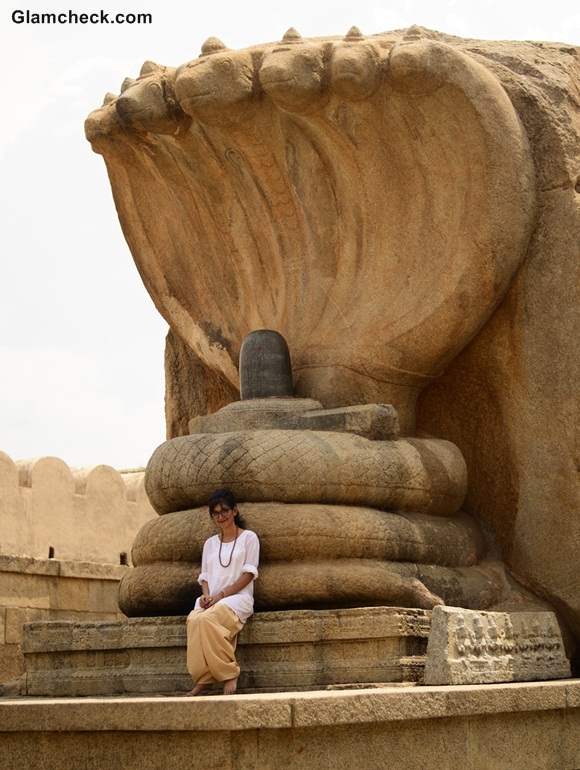 Outfit of the Day – Temple Visit in neutral colors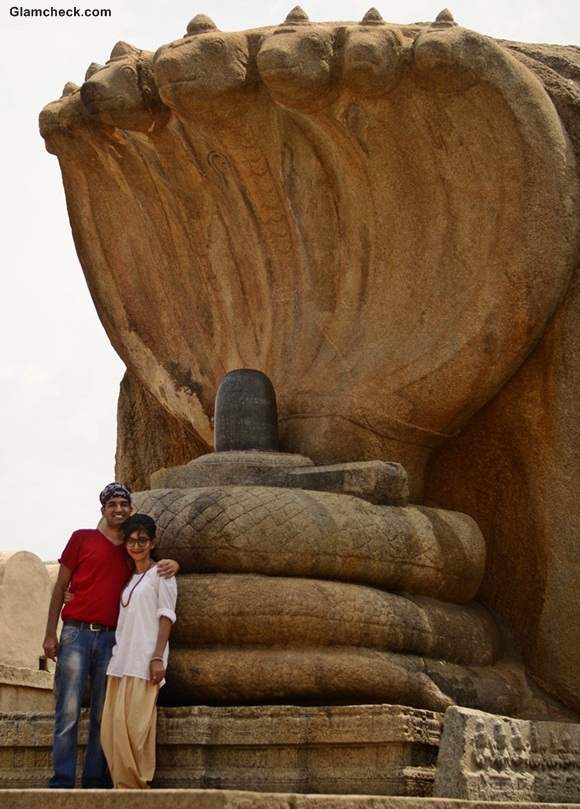 Temple Visit Outfit of the Day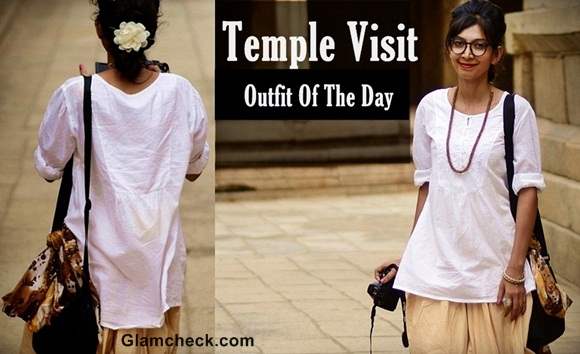 Outfit of the Day – Temple visit in sage inspired neutral colors