Bollywood actors Hritu Dudani, Saurabh Dubey, Bhanu Uday, Murli Sharma, Swara Bhaskar, Deepraj Rana and Abhinav Jain launched the trailer their upcoming horror flick "Machhli Jal Ki Rani Hai" at Cinemax in Mumbai, India on May 28, 2014. Also present was TV actress Kavita Kaushik.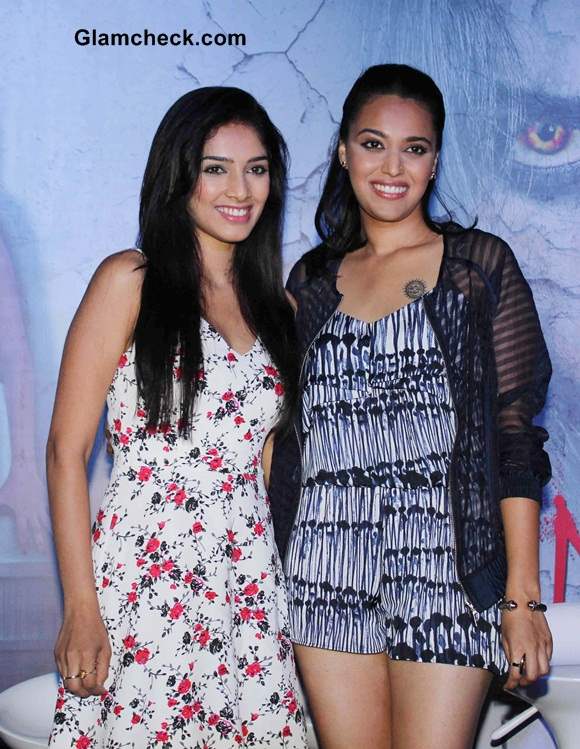 Cast of Machhli Jal Ki Rani Hai Launch Trailer in Mumbai
The ladies made it quite the star-studded affair with their summery, classy avatars. Swara sported a pretty blue, black and white striped playsuit, with a sheer shirt left unbuttoned over it. She rounded out the look with black ankle strap heels, a cuff bracelet and a ponytail.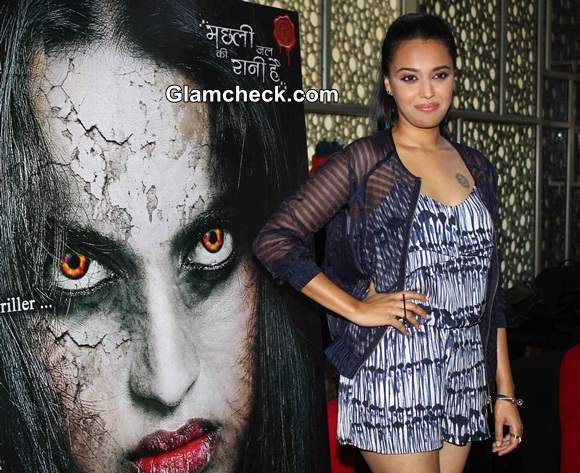 Machhli Jal Ki Rani Hai Trailer
Taking about the film, she said that it was a paranormal thriller the likes of which no one had ever seen before. She also spoke about how she wasn't a big fan of horror films herself, but that saying no to Machhli.. would have been a mistake for her as an actor.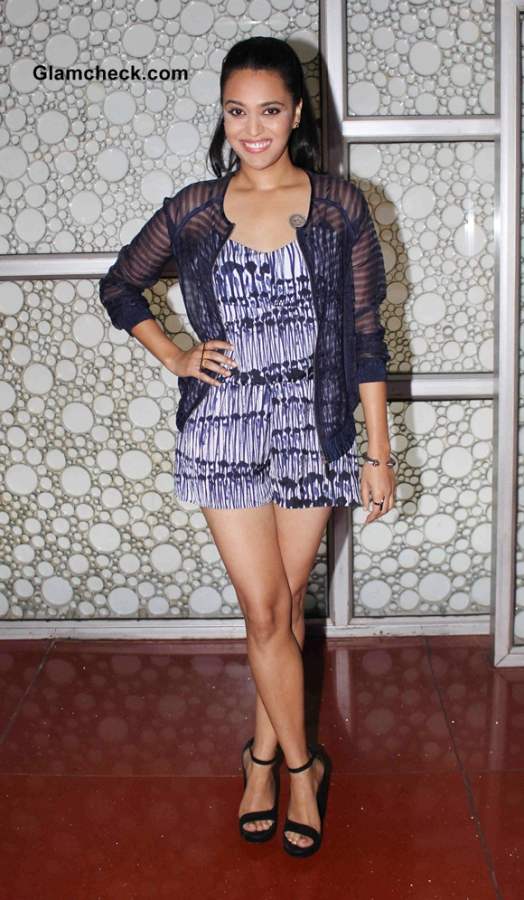 Swara Bhaskar in Machhli Jal Ki Rani Hai
Co-star Hritu also went with a playful look in a short, flirty white dress with a print of pink flowers. Accessorizing with black and beige ankle-strap heels, she completed the ensemble with loose, wavy locks and a light pink lippie.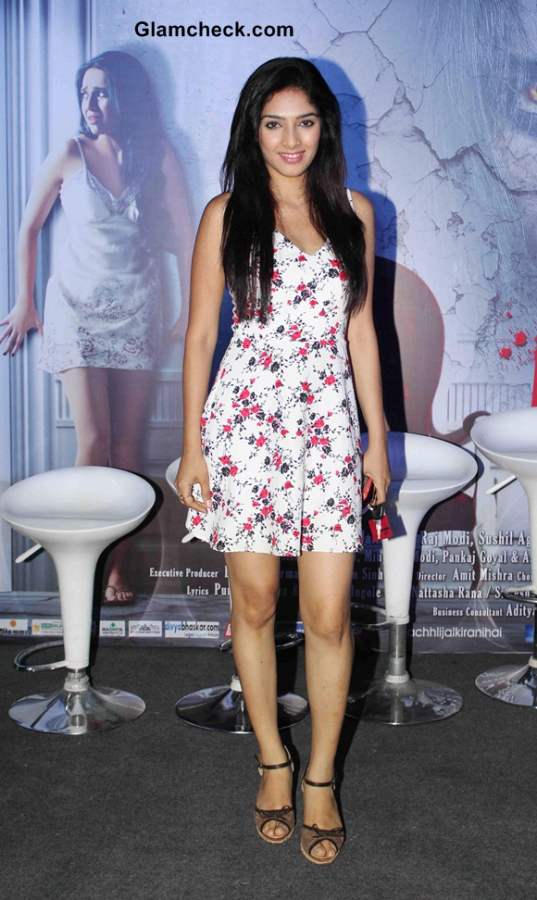 Hritu Dudani in Machhli Jal Ki Rani Hai
Kavita was quite the looker in a white dress with a black geometric print and black bellies which was styled with a half-up, half-down curly do and pink lips.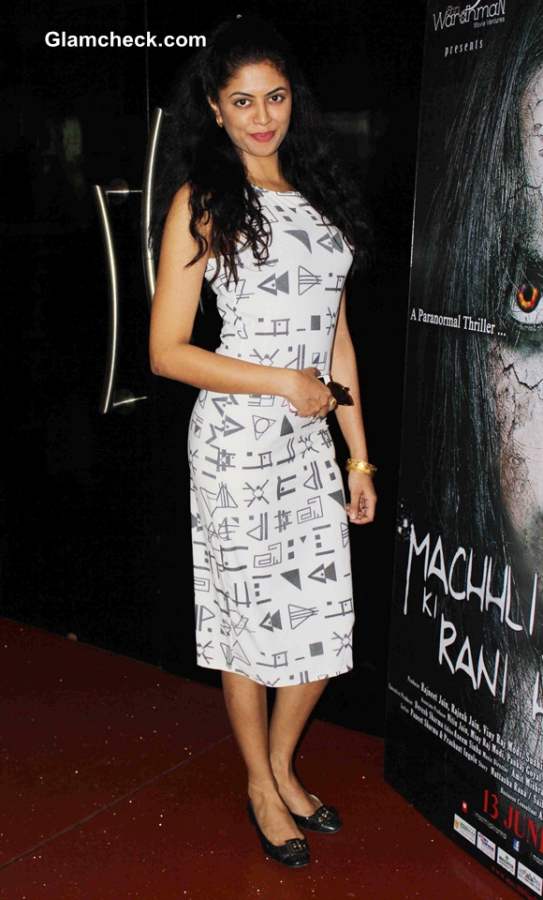 Television actor Kavita Kaushik
The film has a long list of producers from Abhinav Jain, Sushil Agarwal and Rajesh Jain to Phaphamau Castle Film and Ranjeet Jain. It releases on June 13, 2014.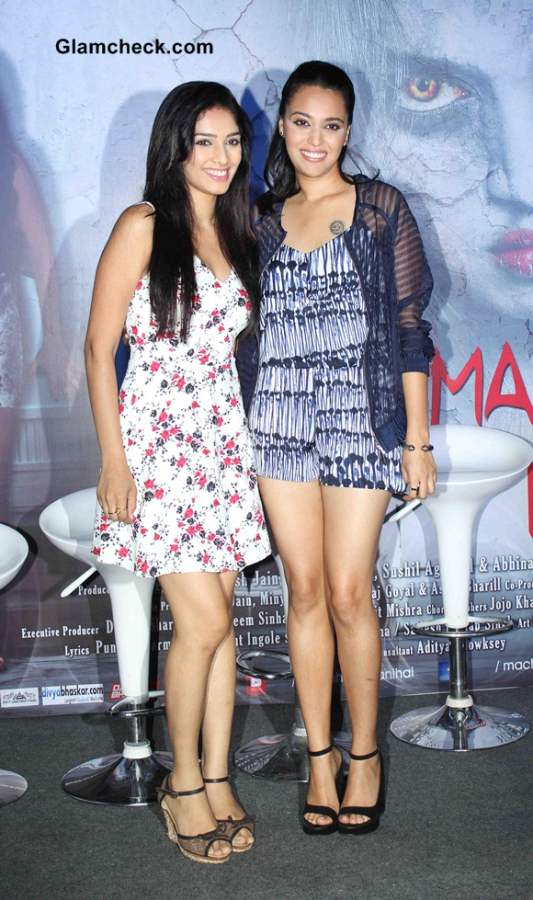 Machhli Jal Ki Rani Hai Actress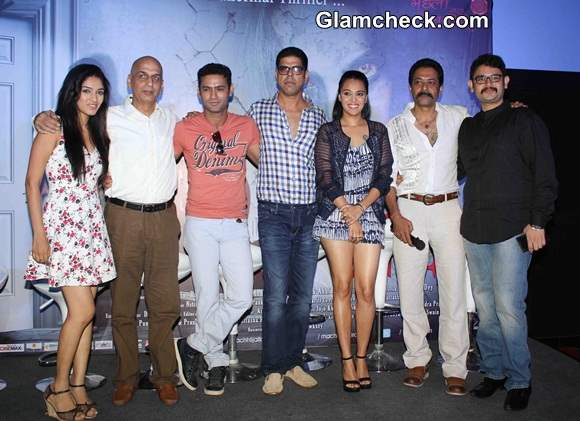 Machhli Jal Ki Rani Hai
Solaris Images