Bollywood actress Lara Dutta launched Colgate's New Maximum Cavity Protection Plus Sugar Acid Neutralizer in Mumbai, India on May 28, 2014.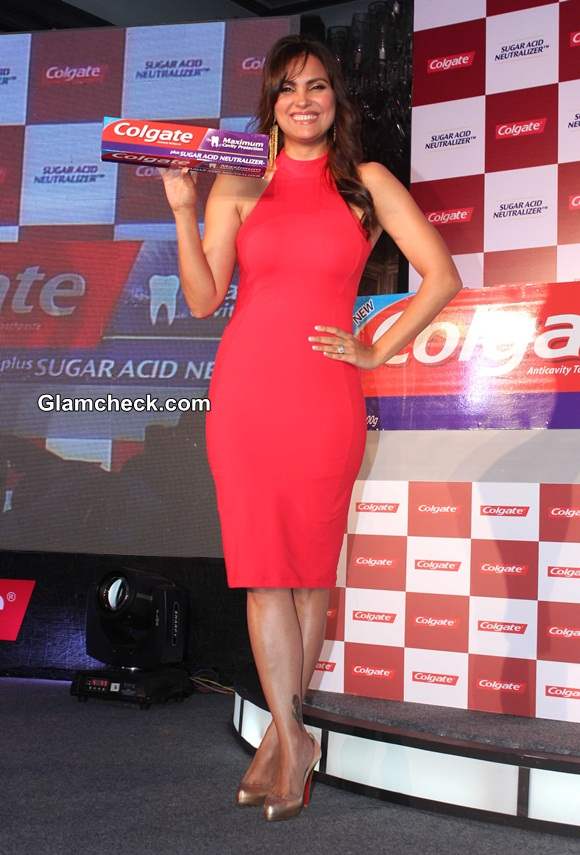 Lara Dutta Sports Red Bebe Bodycon Dress at Colgate Event
The former beauty queen looked spectacular in a halter-neck red Bebe bodycon dress which she teamed with metallic gold pumps by Jimmy Choo and dangle earrings by Isharya.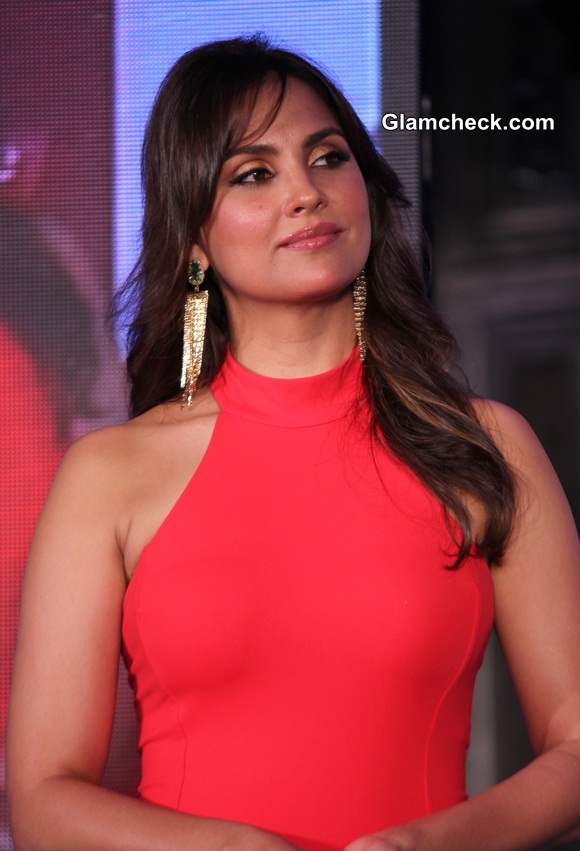 Lara Dutta 2014 pics
Lara hasn't been seen on the silver screen since Chalo Dilli in 2011 which she also produced. She has been more involved in the production side of films since then and she said she finds it challenging but also a lot of fun.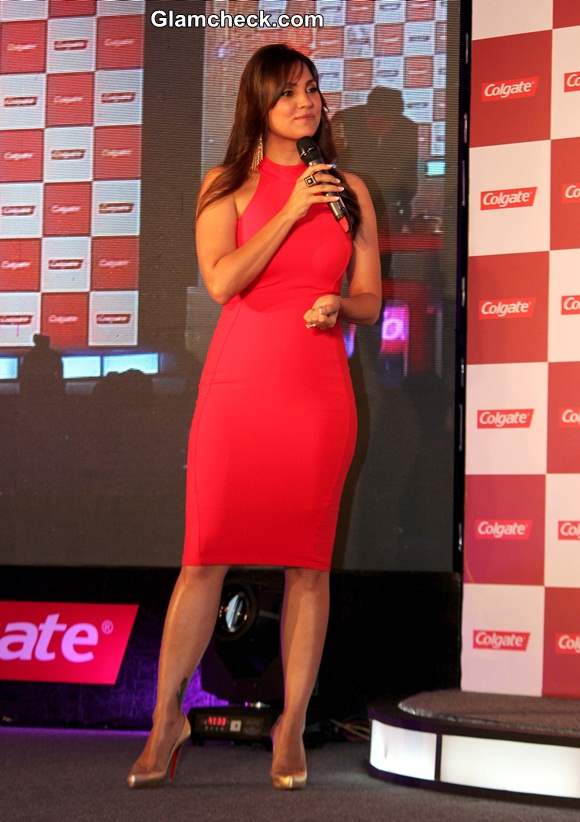 Lara Dutta 2014 at Colgate Event
Apart from movies, she also has plans to produce TV shows in the near future but said it was too soon to reveal any details.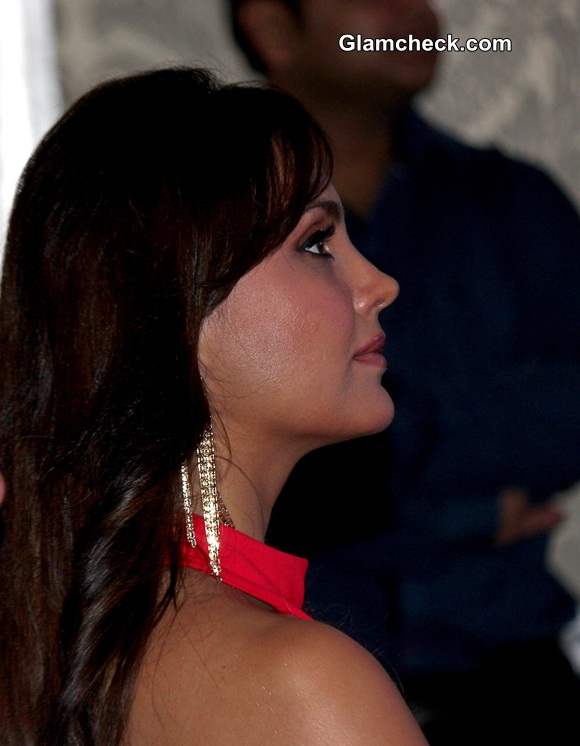 Lara Dutta 2014
Asked about her acting career, she said she would definitely be seen in films again. Her next projects include Chalo China, a sequel to Chalo Dilli, and No Entry Mein Entry, a sequel to No Entry.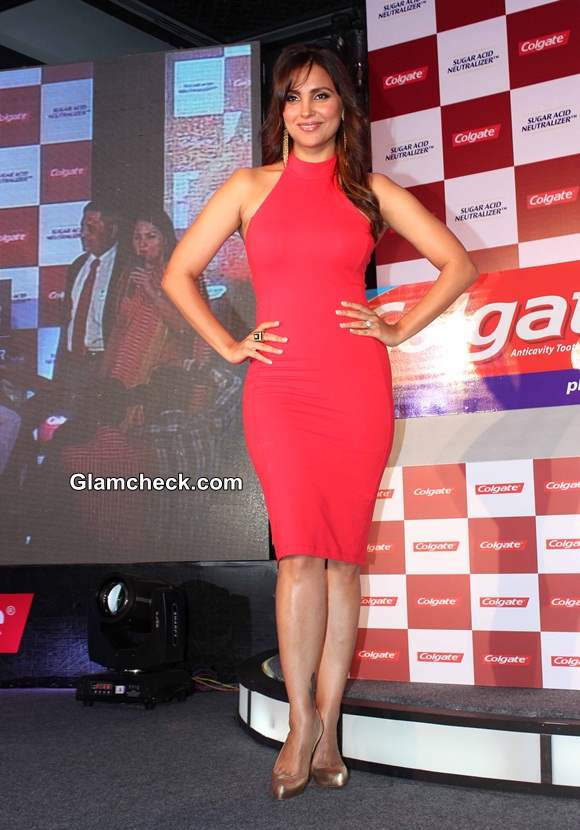 Lara Dutta 2014 pictures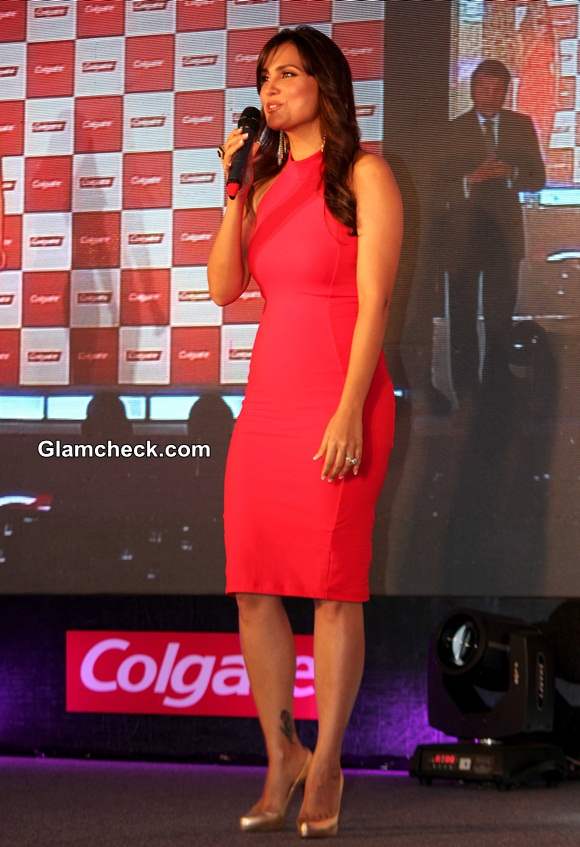 Lara Dutta in Red Bebe Bodycon Dress at Colgate Event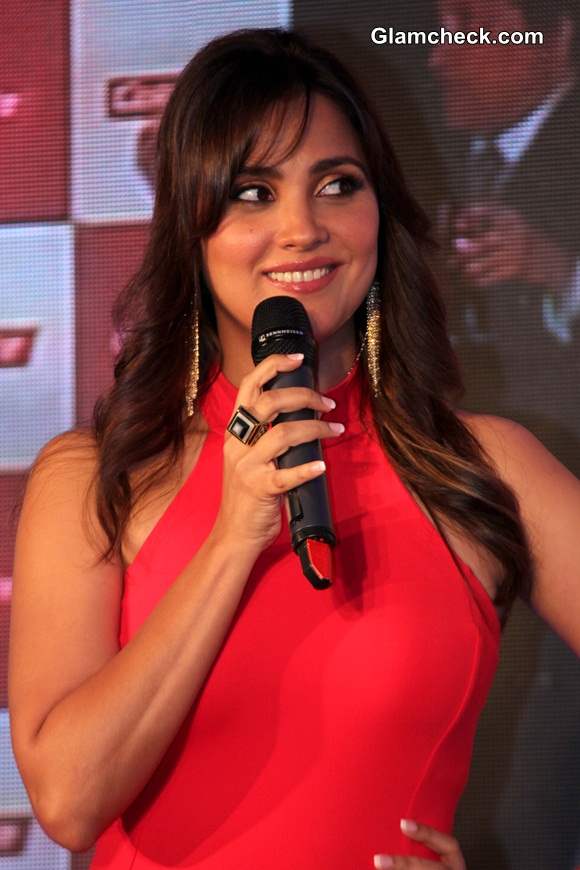 Lara Dutta at Colgate Event 2014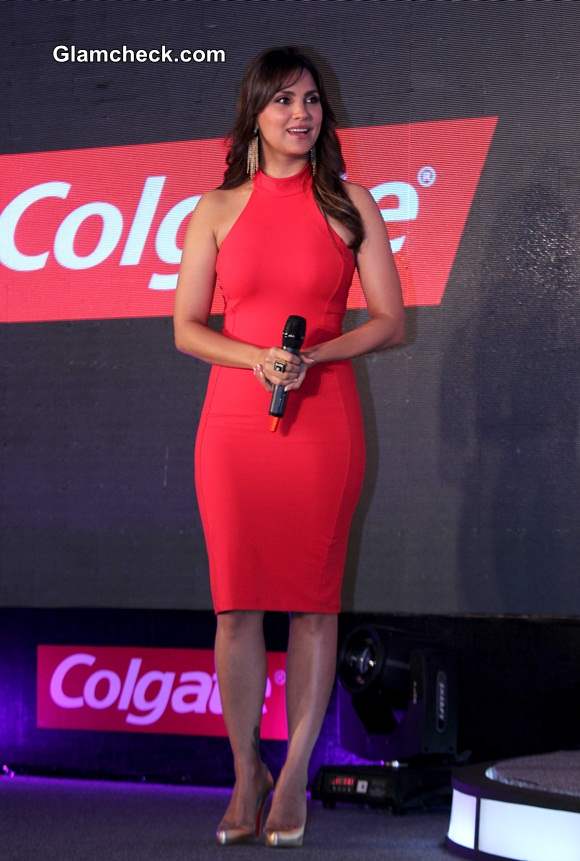 Lara Dutta Red Bodycon Dress at Colgate Event
Solaris Images