Bollywood actress Esha Deol made a guest appearance with Chef Chinu on the food show 'Sunny Side Up' in Mumbai, India on May 3, 2014.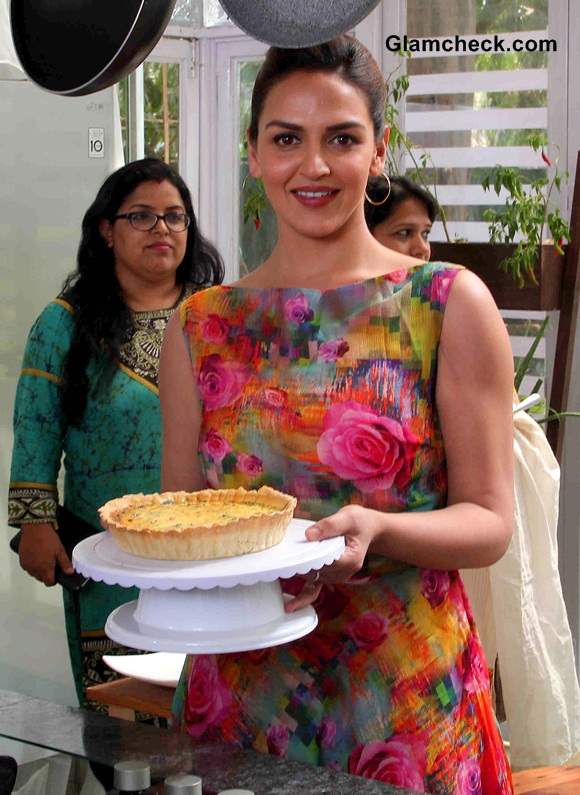 Esha Deol Takes Cooking Lesson on Sunny Side Up
Esha opted for a lovely colourful floral print dress which she dressed up with silver hoop earrings, nude flat sandals and a gold cuff bracelet. A maroon lippie and ponytail completed her day-out look.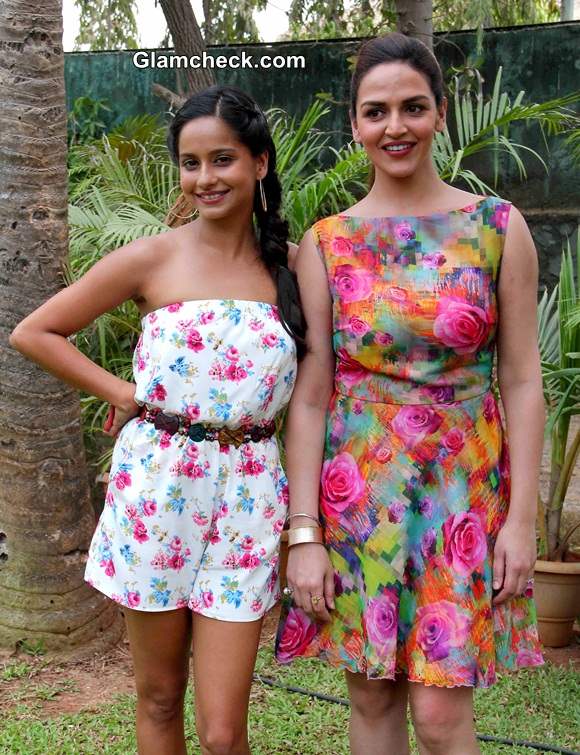 Esha Deol with Chef Chinu on the food show Sunny Side Up
Chinu complemented her famous guest in a floral print white strapless playsuit with a belted waist and gold hoop earrings. She rounded out the preppy ensemble with a braided hairdo and a deep pink lippie.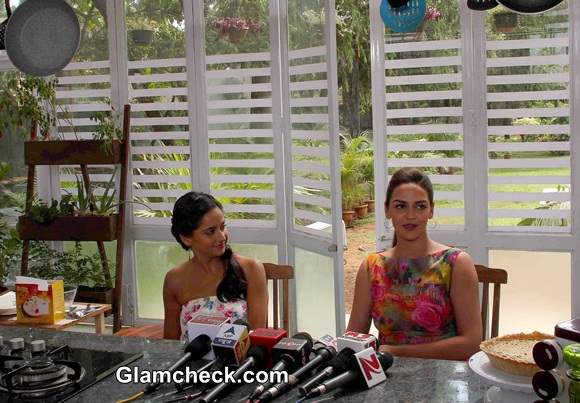 Esha Deol and Chef Chinu on the food show Sunny Side Up
When asked what she cooks at home, Esha replied that since her Sindhi in-laws were hardcore non-vegetarians and her husband Bharat was a complete foodie, she generally knew how to cook non-veg dishes like Goan curry, patra ni macchi and chocolate fondue, but she had learned a lot more too since being married.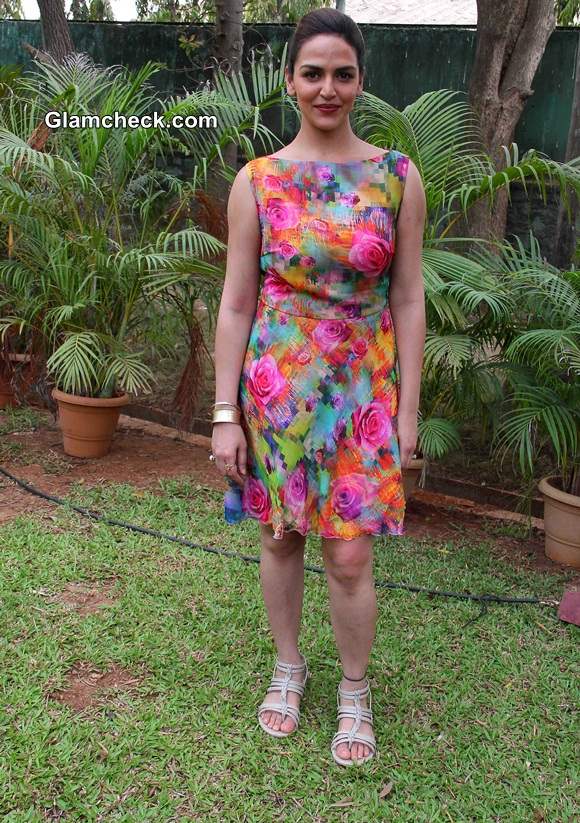 Esha Deol on the food show Sunny Side Up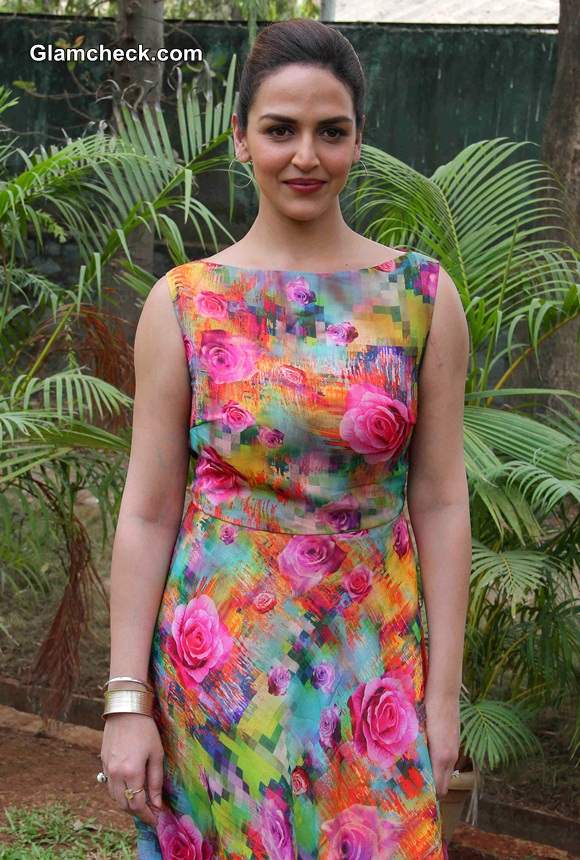 Esha Deol 2014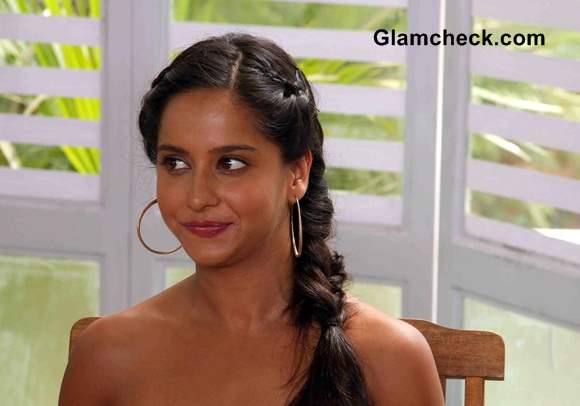 Chef Chinu on the food show Sunny Side Up
Solaris Images