Fans of competitive dance TV show Jhalak Dikhhla Ja rejoice. Season 7 is very close. The news was announced in Mumbai, India on June 2, 2014 along with the names of the contestants.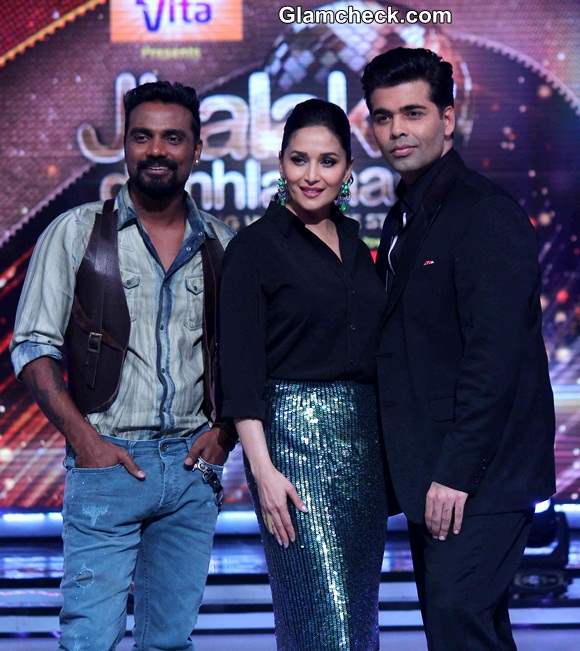 Jhalak Dikkla Ja Season 7 Announced
It was quite an exciting day as all the judges of the show were geared up and raring to go. Bollywood choreographer Remo D'Souza , Bollywood actress Madhuri Dixit and Bollywood filmmaker Karan Johar painted quite the stylish picture.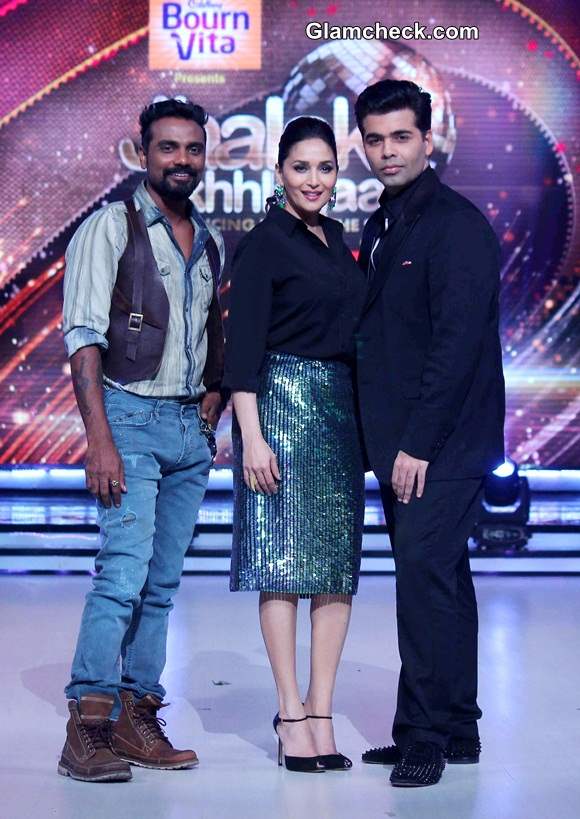 Judges of Jhalak Dikkla Ja Announce Season 7
Madhuri stole the show, but of course. She wore a bottle green sequinned skirt by H&M with a plain black shirt. A very elegant and graceful ensemble with plenty of star power – just like her. We love how she accessorized too with patent black ankle-strap pumps and dazzling green dangle earrings.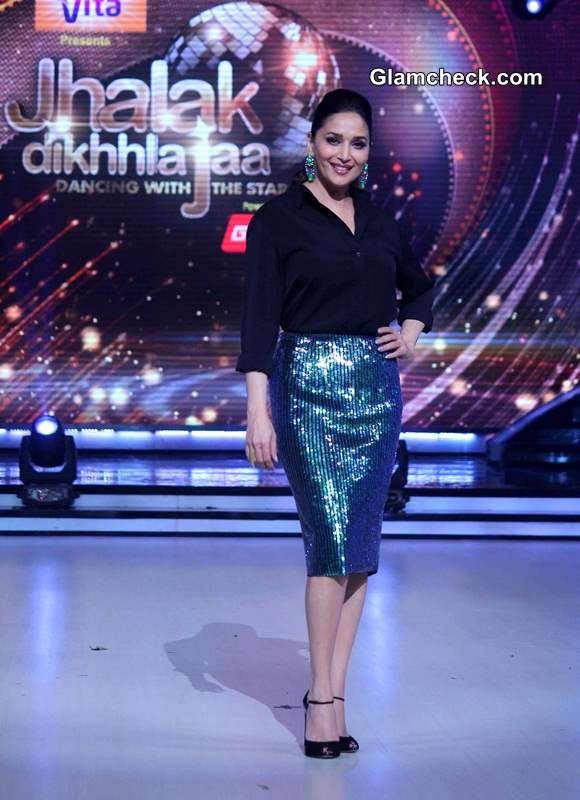 Madhuri Dixit Jhalak Dikkla Season 7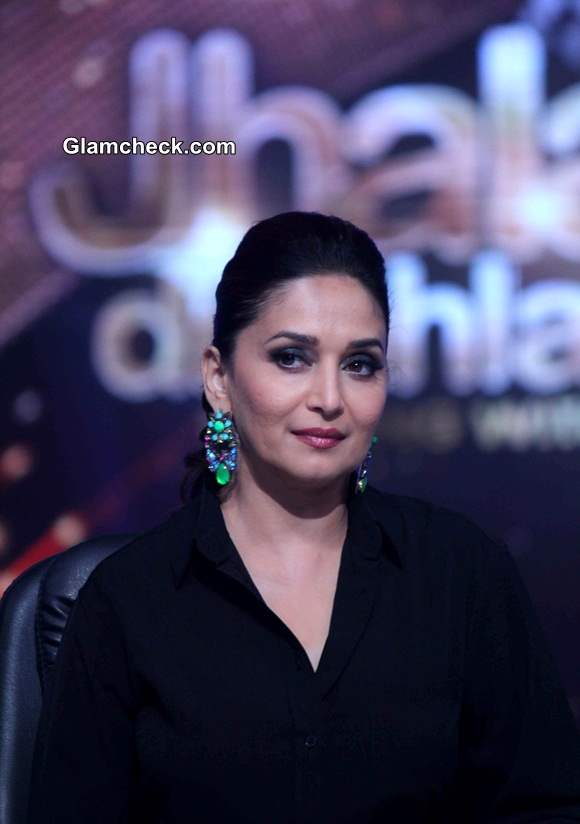 Madhuri Dixit Jhalak Dikkla Season 7 Judge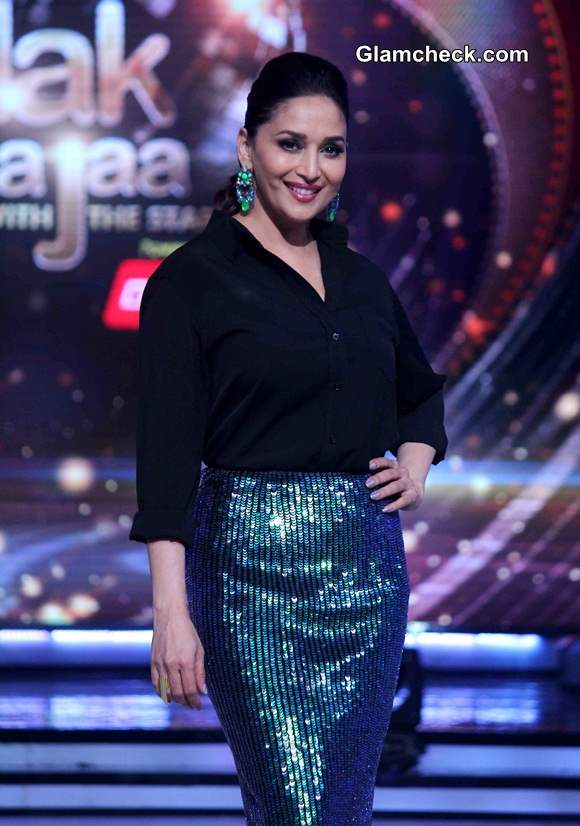 Madhuri Dixit 2014 Jhalak Dikkla Season 7 Judge
Also at the event was Sophie Choudhry (who will be one of the contestants on season 7) looking very flirty in a green net skater skirt and a sequinned cropped top. Silver strappy heels were her footwear of choice while a smashing diamond bracelet complemented the high glam vibe of the top.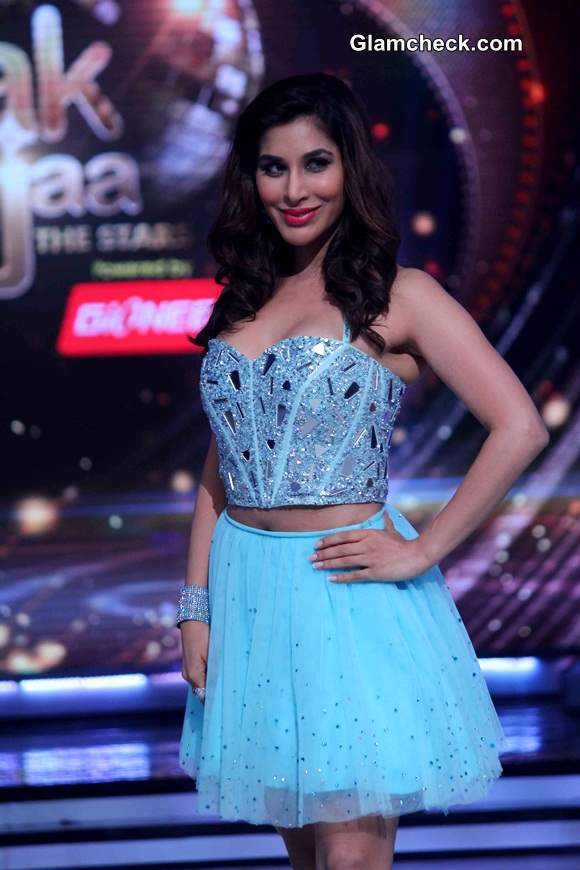 Sophie Choudhry Jhalak Dikkla Ja Season 7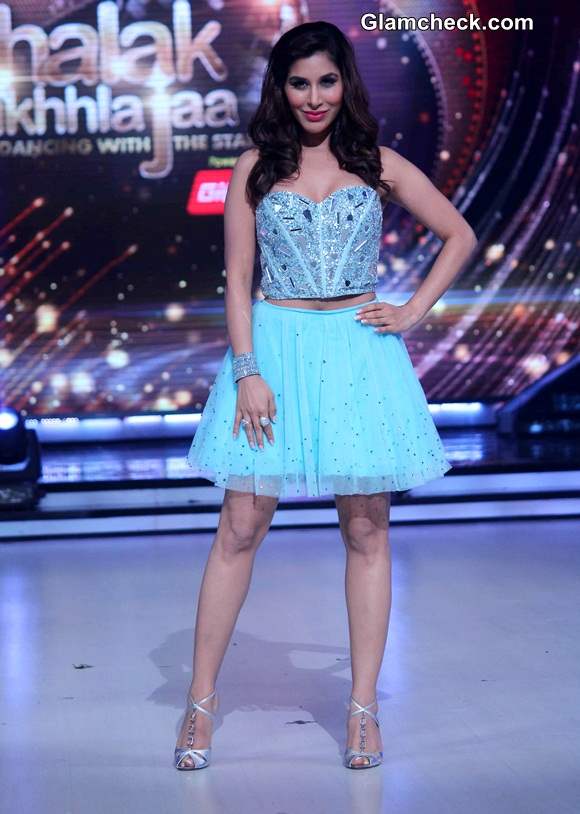 Jhalak Dikkla Ja Season 7 Contestant Sophie Choudry 
The judges revealed that Season 7 of the hit show would be a little different from the ones before, that it would be a real challenge for the 13 new contestants. Speaking of which, the celebrities this next season include Shreesanth, Sukhwinder Singh, Mouni Roy, Kiku Sharda, Akshat Singh, Puja Bannerjee, Karan Tacker, Purab Kohli, Shakti Mohan, Ashish Sharma, VJ Andy and Kritika Kamra. 
Solaris Images