Bollywood actress Sonakshi Sinha has been going from strength to strength with her outfits since she lost all that weight. We spotted her in a very chic ensemble as she attended a press conference to promote her upcoming film "Holiday" in Mumbai, India on June 4, 2014.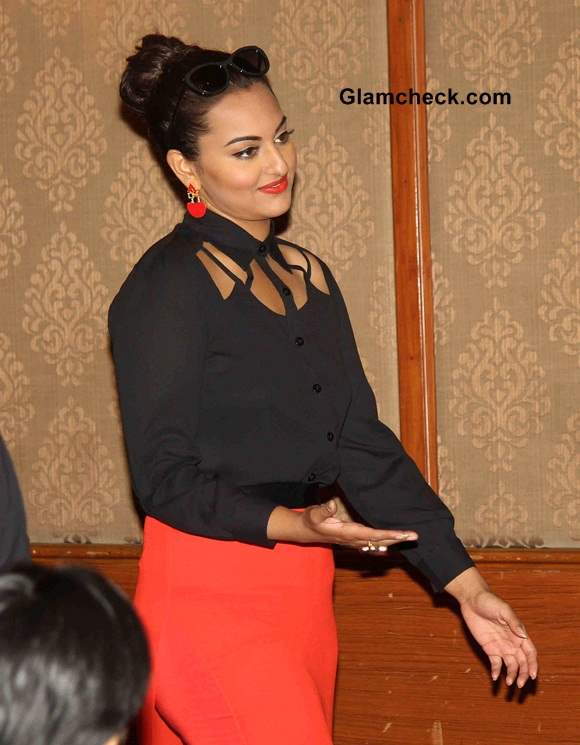 Sonakshi Sinha in Holiday Movie
The focus of her look was a really cool black shirt with multiple cutouts on the neckline which she paired with an orange skirt. The overall ensemble was so modest but these simple cutouts brought such huge dollops of sex appeal it was incredible.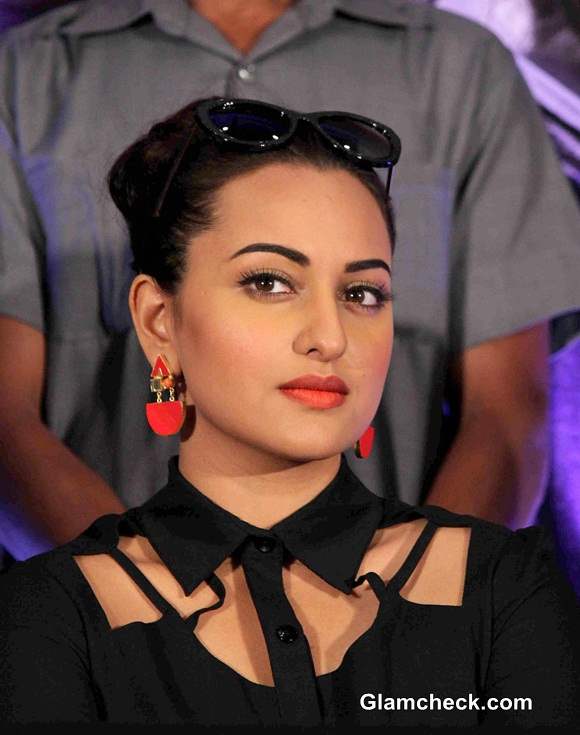 Sonakshi Sinha at Holiday Press Meet
She seemed to be liking that orange a lot, and it looked good on her too, so she added orange dangle earrings and even a light orange lippie. A hair done up in a bun and fake lashes lightly mascarraed rounded out this contemporary attire.
Not bad at all!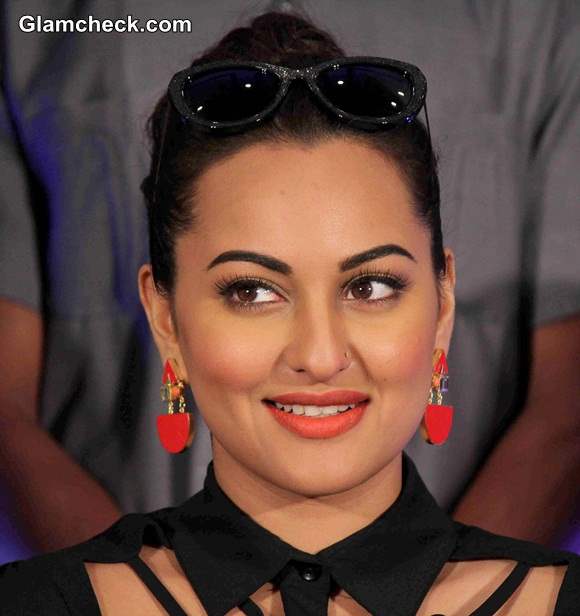 Sonakshi Sinha in Holiday Movie 2014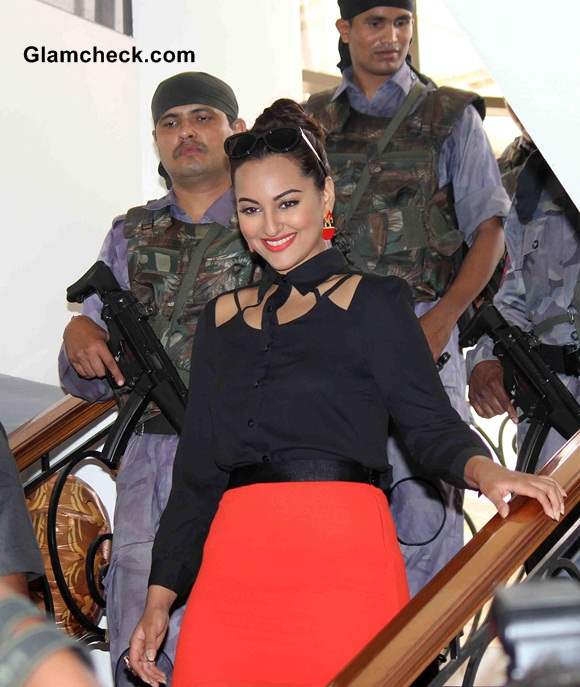 Sonakshi Sinha Oozes Casual Elegance at Holiday Press Meet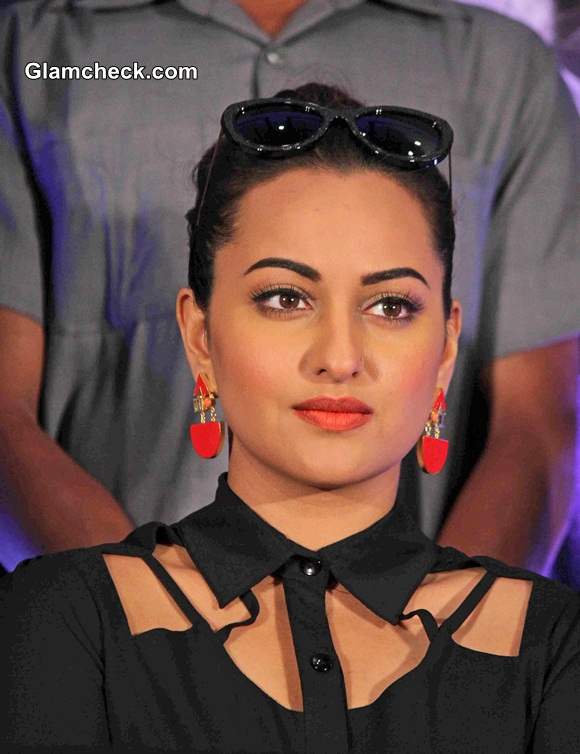 Sonakshi Sinha in cut-out detailed top at Holiday Press Meet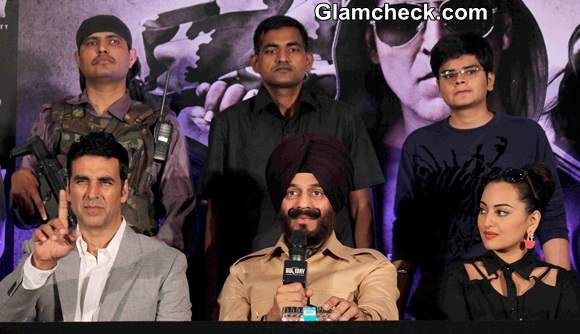 Movie Holiday 2014
Solaris Images