Marathi film actor Dilip Prabhavalkar and Bollywood actor Rakhi Sawant launched their upcoming Marathi film "Jaijaykar" in Mumbai, India on June 9, 2014.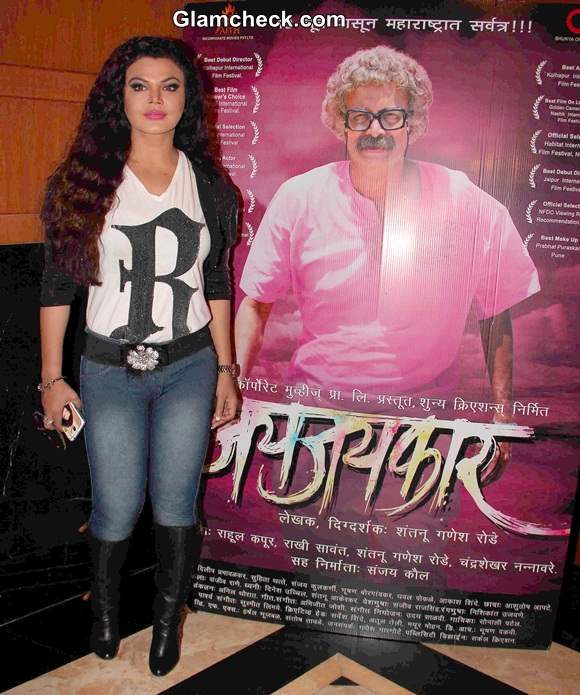 Rakhi Sawant Launches Her Marathi film Jaijaykar
As usual, Rakhi went with an over-the-top look. She wore blue skinny jeans and a white tee, which wasn't so bad. Adding a rocker chic vibe to the ensemble were a pair of black, knee-high boots, a black shrug peppered with sequins, a statement belt and a couple of bracelets.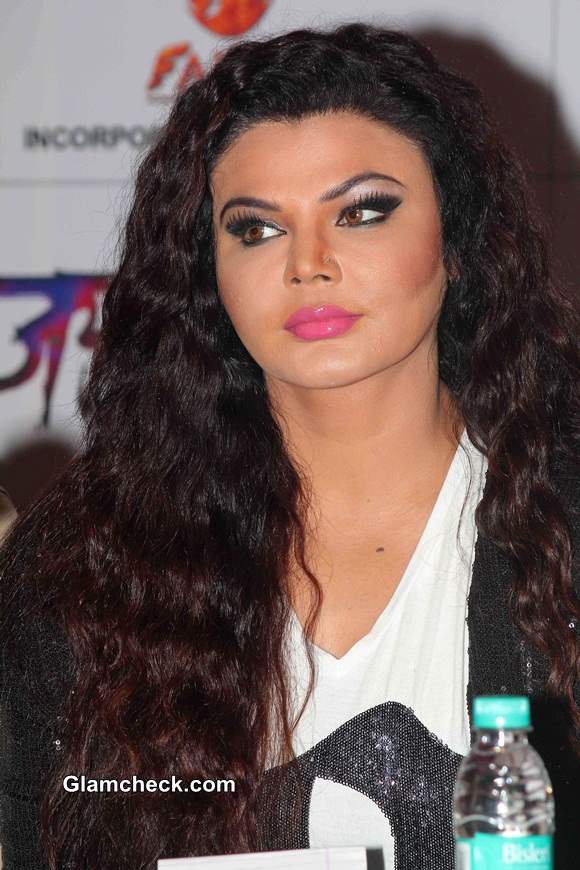 Rakhi Sawant 2014 film Jaijaykar
Her hair was styled in tight curls, which wasn't so bad as it went with the overall feel of her look. But her makeup was loud and tacky. Brown lenses, bright pink lips, too-dramatic fake lashes which must have used up a whole bottle of mascara it seemed, metallic eye shadow and, the piece de resistance, her powder clearly showing in certain light.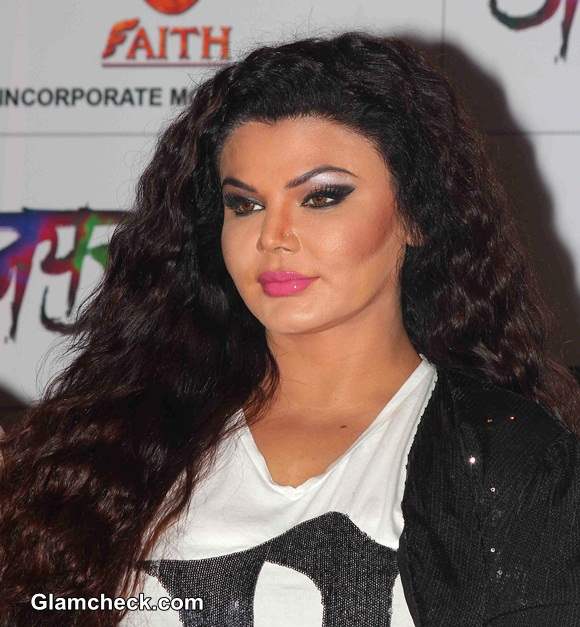 Rakhi Sawant 2014
With anyone else, we'd call this makeup a disaster. But with Rakhi, all you can do is sigh and think that's it's just another day for her.
But back to the point of the event, she said that she had always wanted to do a Marathi film since she is a Maharashtrian. While Jaijaykar will be a typical masala film, there is also an underlying message to it which is why she said yes to this script.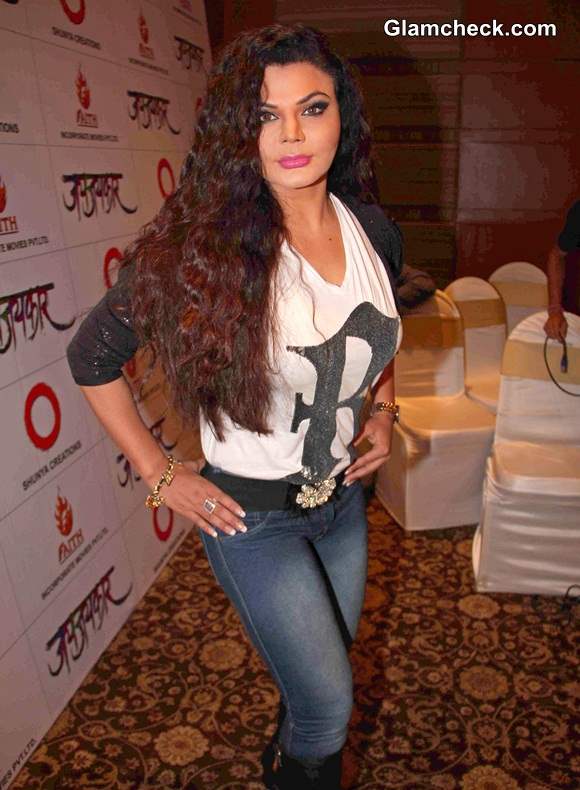 Rakhi Sawant 2014 pics
Rakhi Sawant Marathi film Jaijaykar
Solaris Images