Bollywood actresses Dia Mirza and Vidya Balan continued on their "Bobby Jasoos" promo tour with a stop at Radio Mirchi studio in Mumbai, India on June 12, 2014.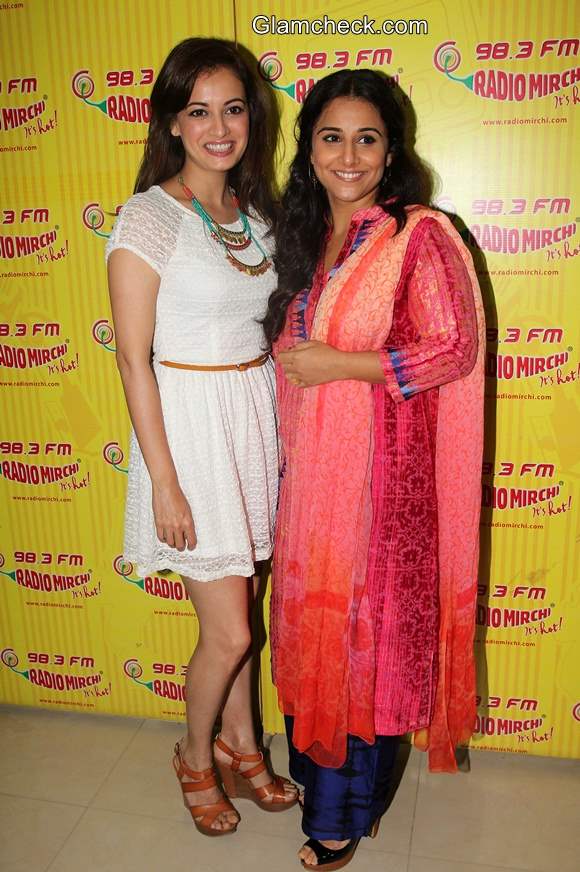 Vidya Balan and Dia Mirza Promote Bobby Jasoos on Radio Mirchi
Dia showed off her legs in a short white lace dress, adding tan accents with a skinny belt and strappy platform heels. A tribal necklace added a fun vibe to the flirty ensemble.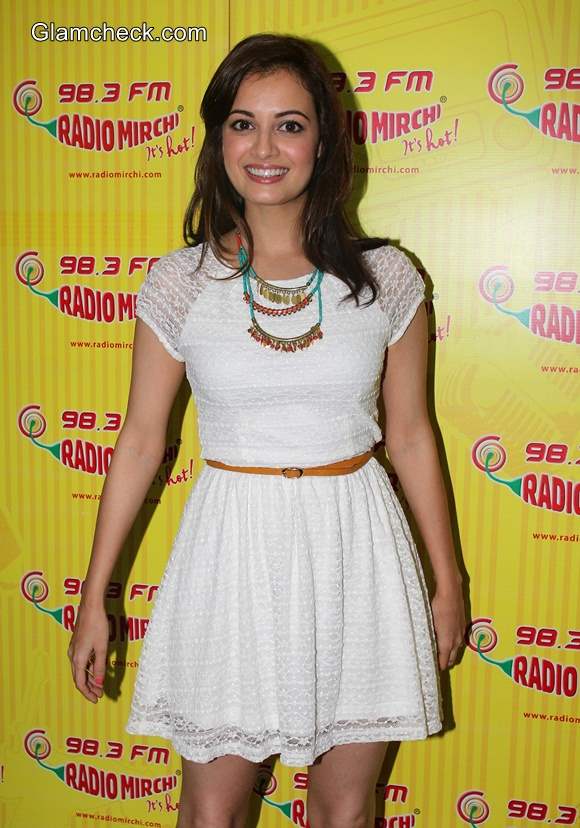 Dia Mirza 2014 pics
There was something about her loose wavy hair and makeup that made her look like a different person altogether. Or maybe it's just because we haven't seen her in a youthful outfit in a very long time.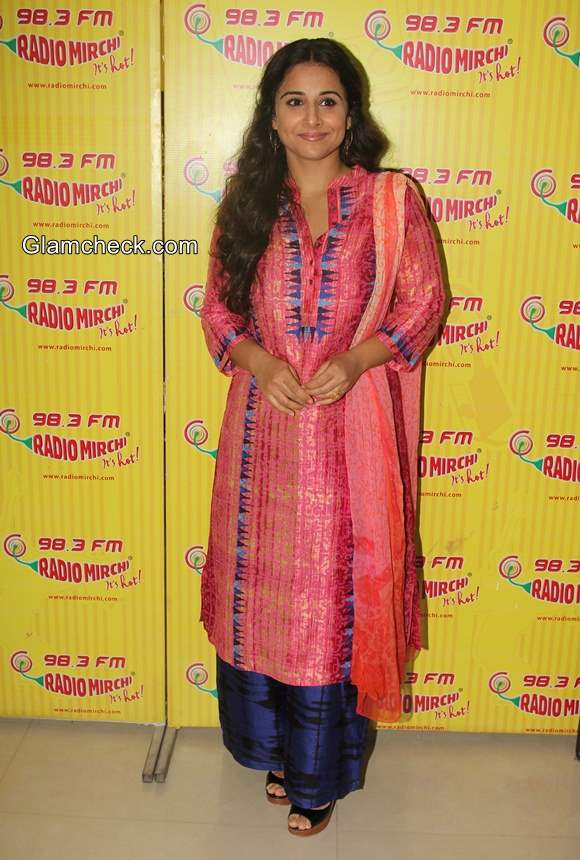 Vidya Balan 2014 Promotes Bobby Jasoos on Radio Mirchi
Vidya sported a much more colourful avatar albeit a more serious one. She wore a pink and blue salwar kameez with splashes of orange. Black open-toed heels and a half-up, half-down curly do completed her look. 
Ali Fazal and Vidya Balan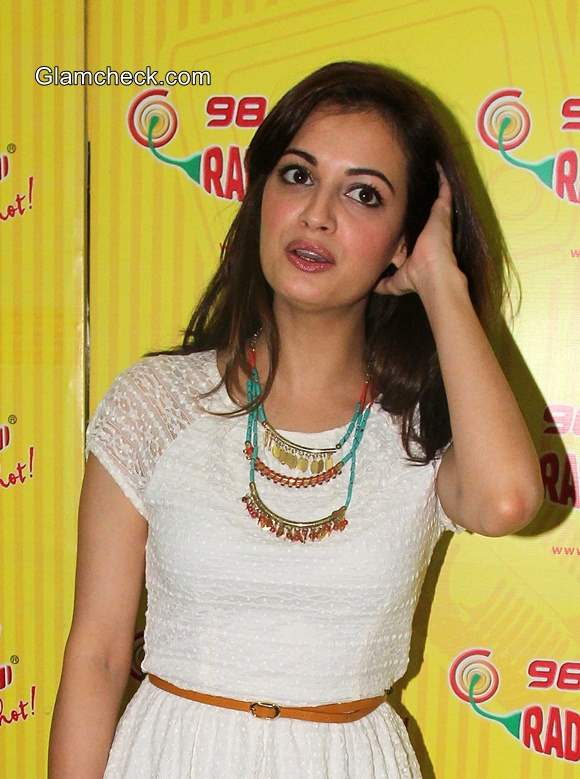 Dia Mirza Promotes Bobby Jasoos on Radio Mirchi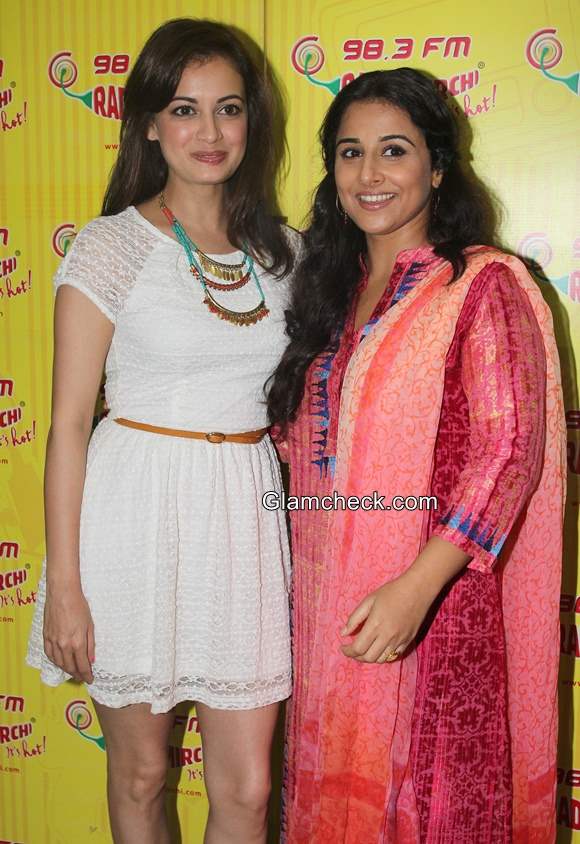 Dia Mirza and Vidya Balan Promote Bobby Jasoos on Radio Mirchi
Solaris Images