Bollywood actress and fashionista Neha Dhupia was on the jury this year for the 10th annual Gemfields and Nazraana Retail Jeweller India Awards 2014 in Mumbai, India on July 3, 2014.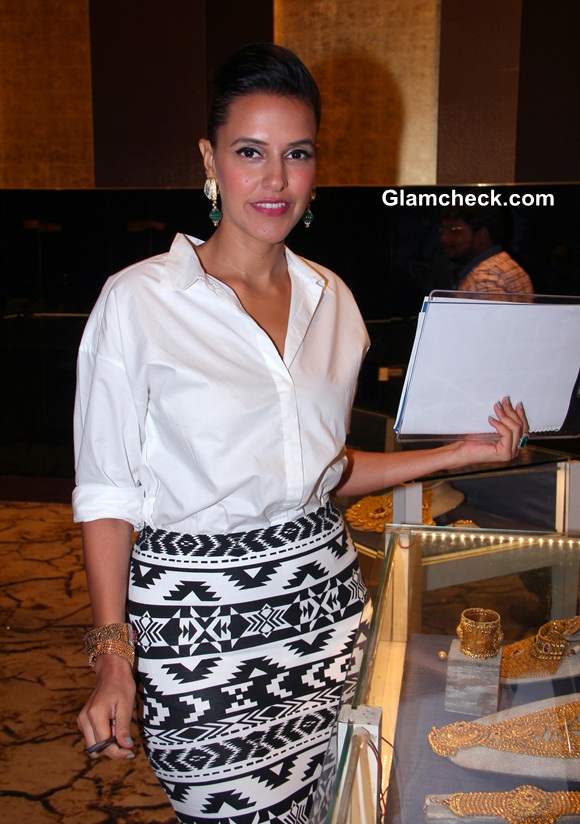 Neha Dhupia Sports In Express at Jewellery Awards Show
She was immaculate in a white shirt and a printed monochrome gown from In Express. The look was accessorized in an Indo-Western style with ethnic earrings and a ring, and black pumps and a black envelope clutch. She looked fabulous!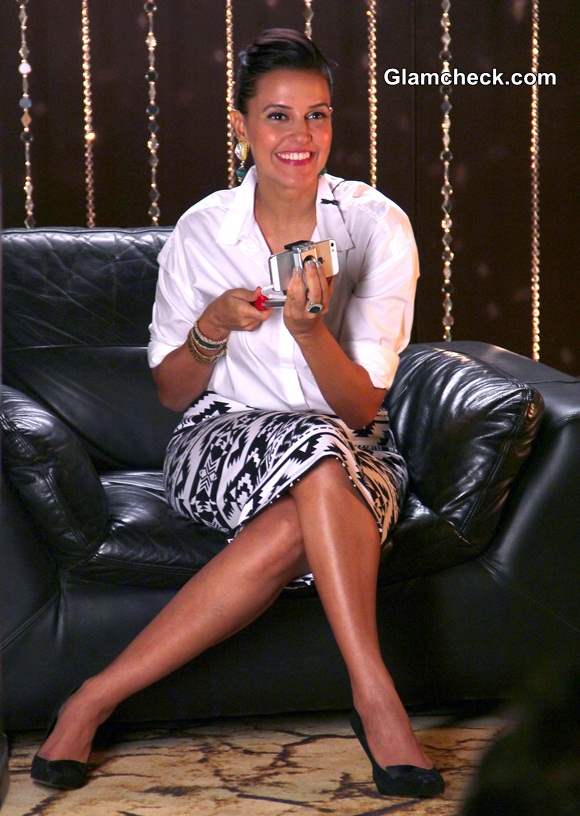 Neha Dhupia 2014
The rest of the jury panel included Shaziya Khan, Rouble Nagi, Michelle Poonawalla, Radha Kapoor, Prasad Kapre, Schauna Chauhan Saluja, Vaishali Bannerjee and Ananya Bannejee.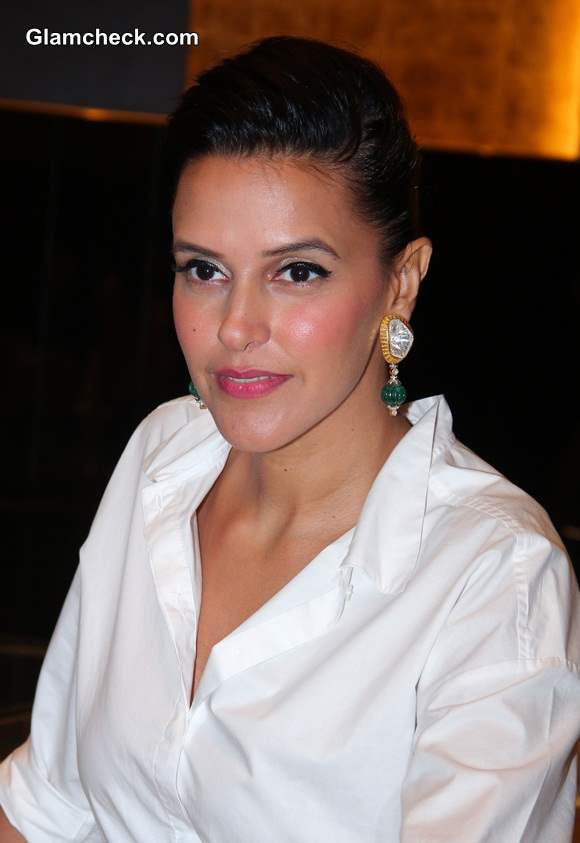 Neha Dhupia 2014 Pics
Neha said she was happy to be on the jury and to continue her association with The Retail Jeweller India Awards. She also expressed her confidence that the entries this year would raise the benchmark for design and innovation in the industry.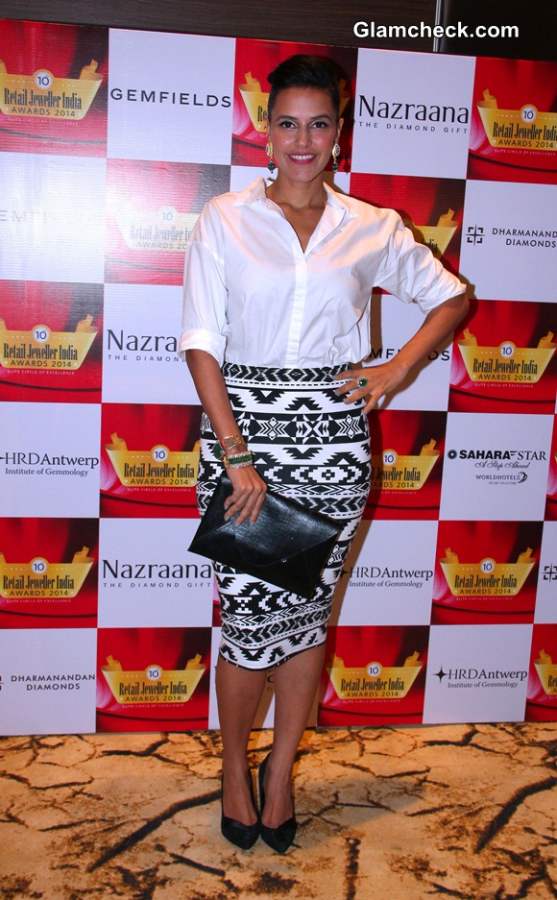 Neha Dhupia at Jewellery Awards Show 2014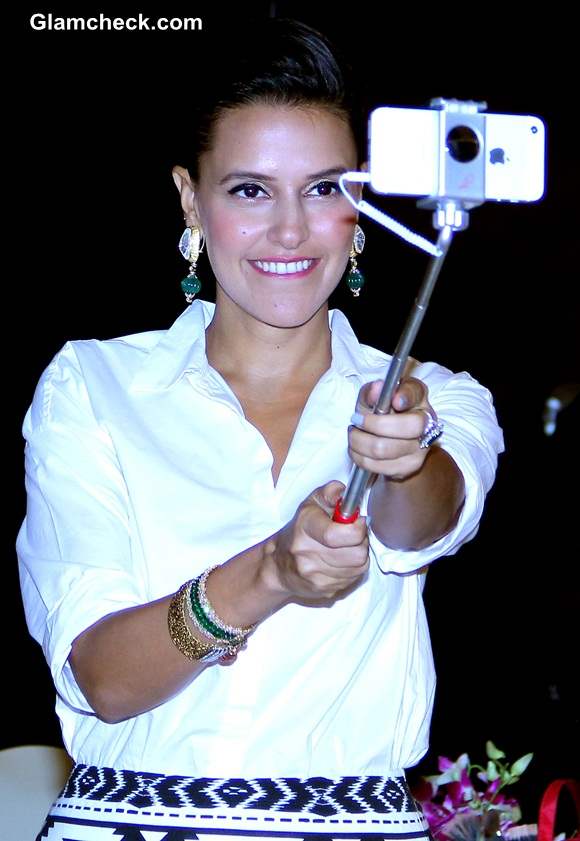 Neha Dhupia 2014 at Jewellery Awards Show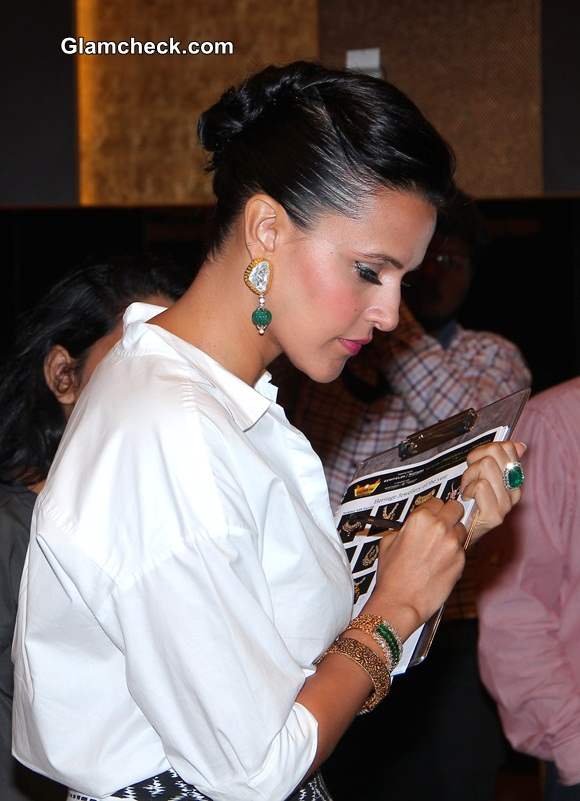 Neha Dhupia Sports In Express at Jewellery Awards Show pics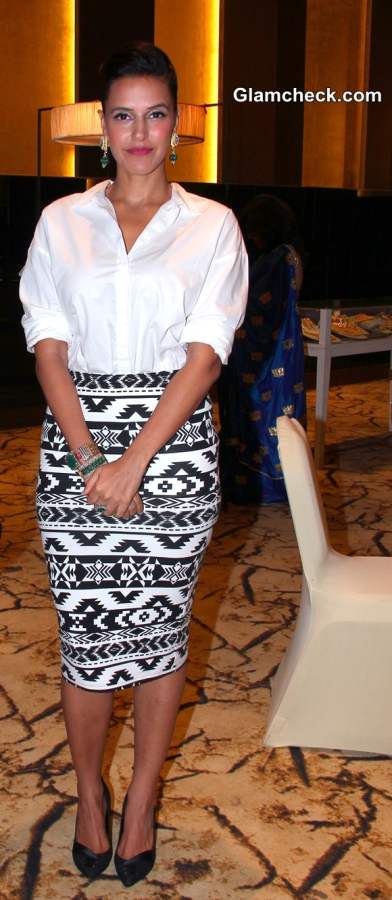 Socialite Michelle Poonawala and Bollywood actor Neha Dhupia
Solaris Images