Bollywood actress Raveena Tandon exuded many vibes as she sashayed down the wunway for designers Dipti Amisha during the India International Jewellery Week (IIJW) 2014 in Mumbai, India on July 15, 2014.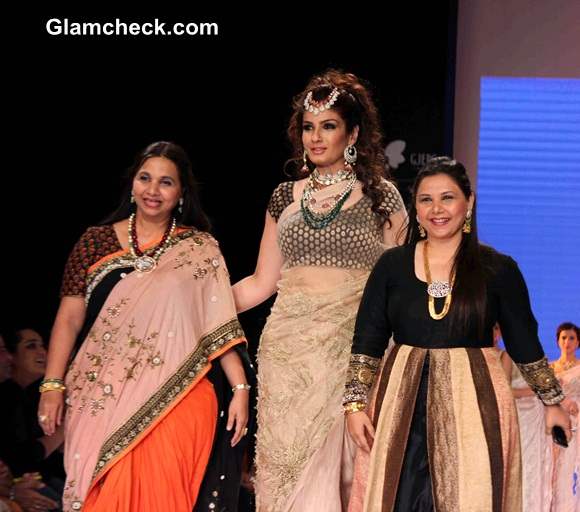 Raveena Tandon Walks for Dipti Amisha at IIJW 2014
She wore a sheer beige sari embellished with gold embroidery, pairing the nine yards with a black, short-sleeved blouse featuring gold brocade work.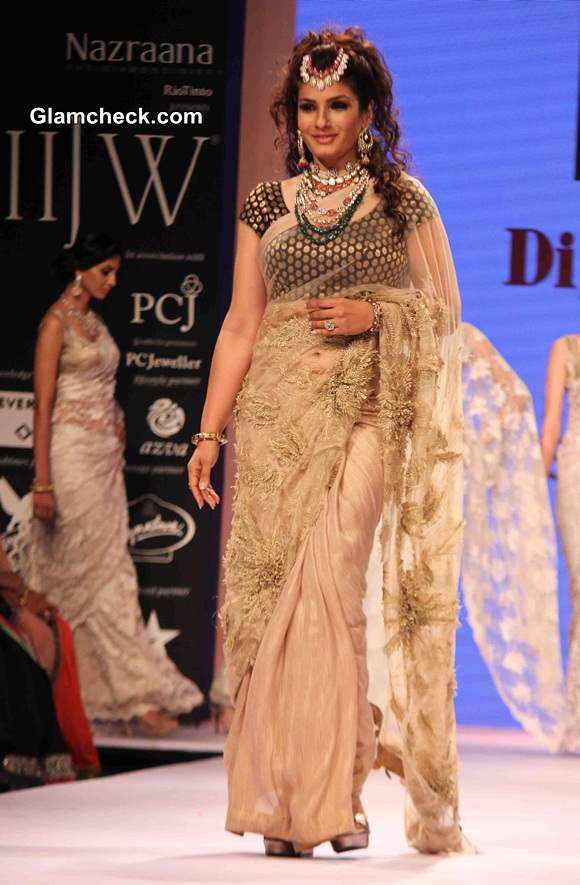 Raveena Tandon for Dipti Amisha at IIJW 2014
The jewellery on her hands was kept to a minimum (well, minimum by catwalk standards) – just a bracelet on each hand and a statement ring – but her necklaces bordered on overkill. She sported about four different pieces but we have to say she totally got away with it, half because the drama was expected on the runway and half because she just has what it takes to make all that bling work!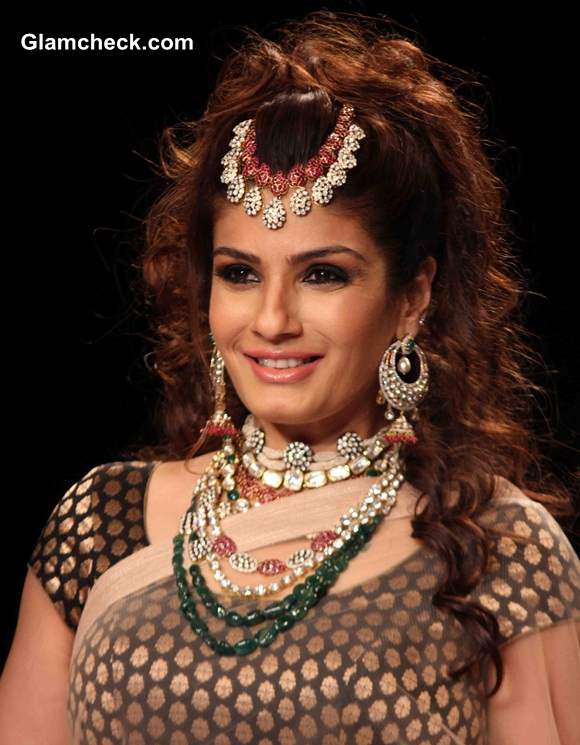 IIJW 2014 Raveena Tandon Walks for Dipti Amisha
A defining element of her look was the hair accessory that sat on her crown, drawing attention to her curly high ponytail. Gave her something of a Middle Eastern princess vibe.
Finally, we come to the makeup – the ice pink lippie and hot smoky eye combination was sizzling. Overall, she looked pretty damn good!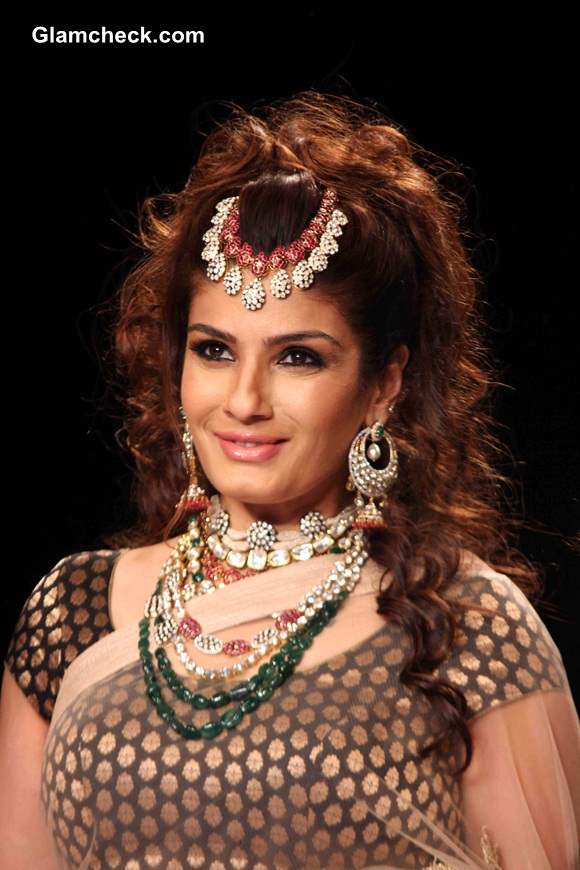 IIJW 2014 Raveena Tandon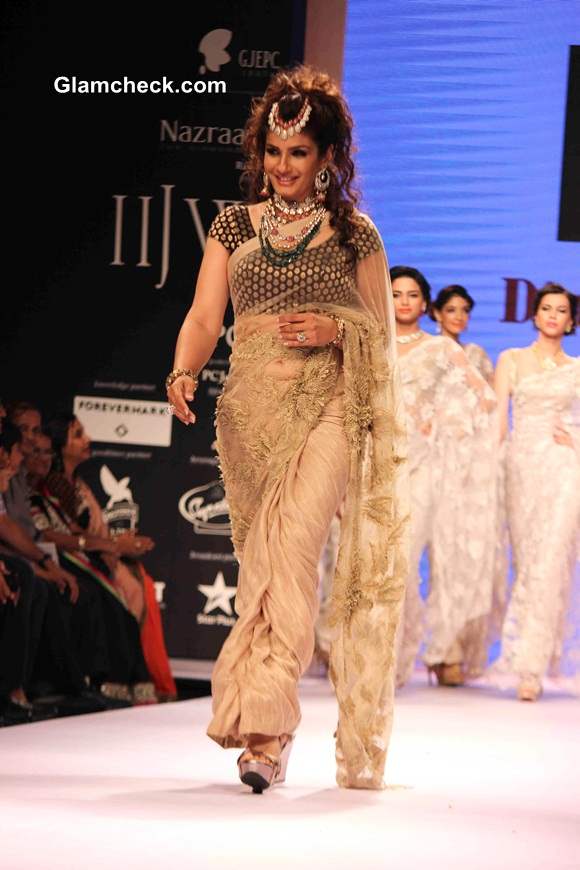 Raveena Tandon 2014
Solaris Images