Now it's Bollywood actor Akshay Kumar's turn to take the mic. He was spotted at a media event in Mumbai, India on July 23, 2014 doing a song recording for his upcoming film 'Entertainment'.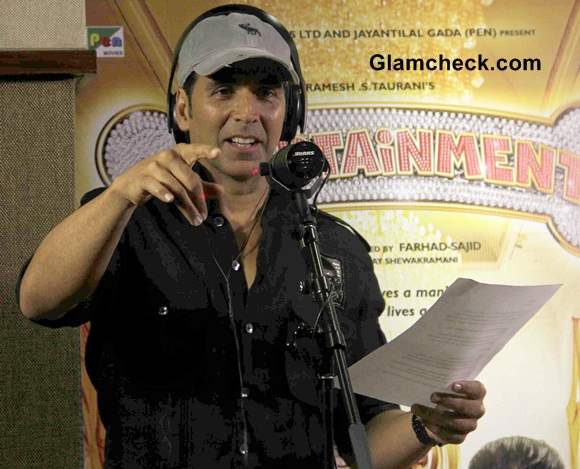 Akshay Kumar Records Song for Entertainment
Speaking about his decision to record live in front of the press, he said that it just seemed like a nice change and he thought fans would enjoy watching how a song is recorded. Unfortunately, the song will not be a part of the film itself although it will appear on the music album of the film.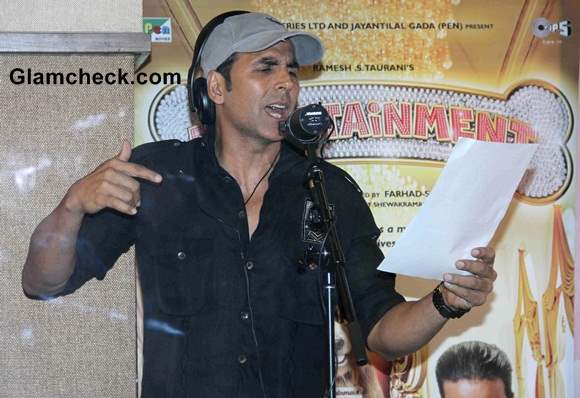 Akshay Kumar Records Song for Entertainment movie
Singing in a film you've also acted in seems to be the trend nowadays with Alia Bhatt and Salman Khan having recently contributed their vocal talent to soundtracks. Wonder who will be tempted next to turn from bathroom singer to recording artist.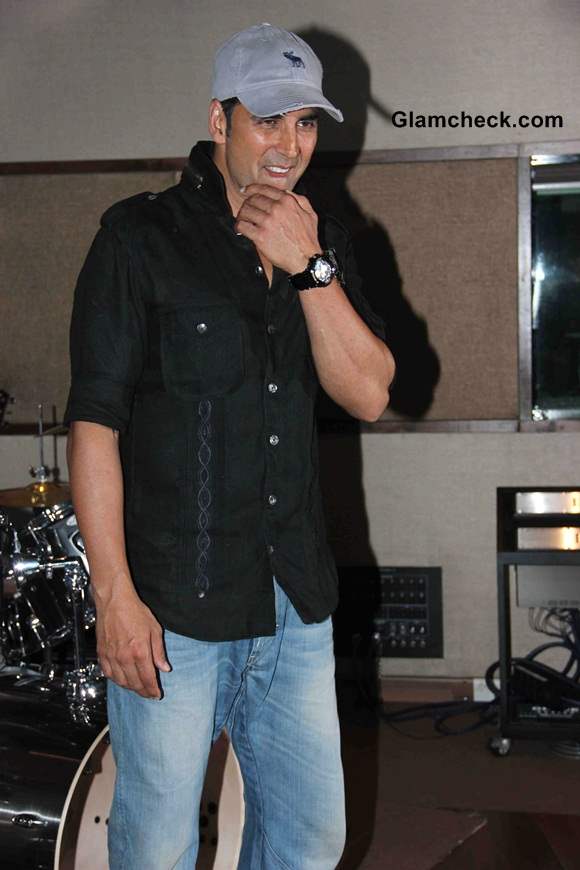 Akshay Kumar Entertainment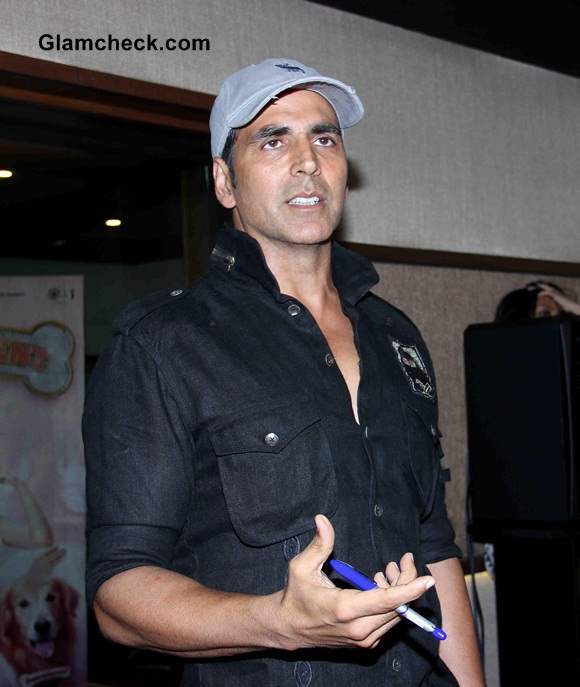 Akshay Kumar sings a song in Entertainment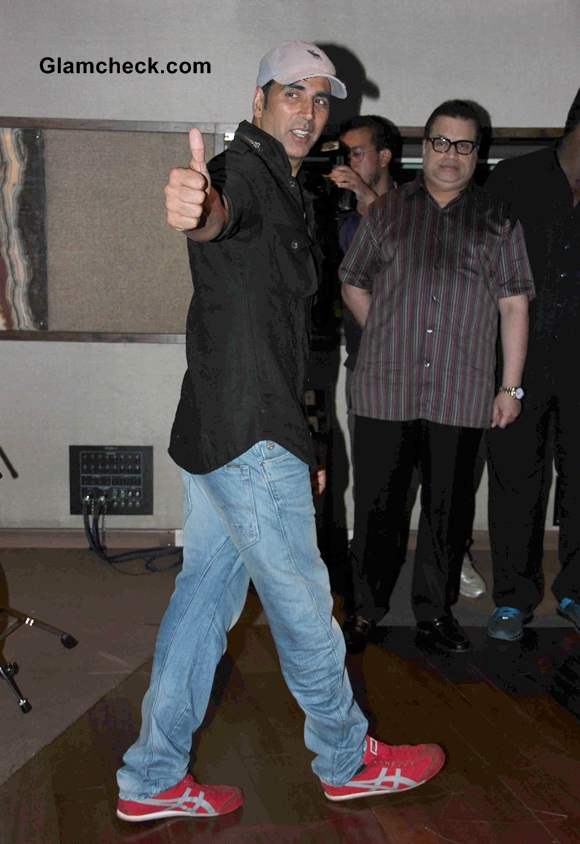 Akshay Kumar song in Entertainment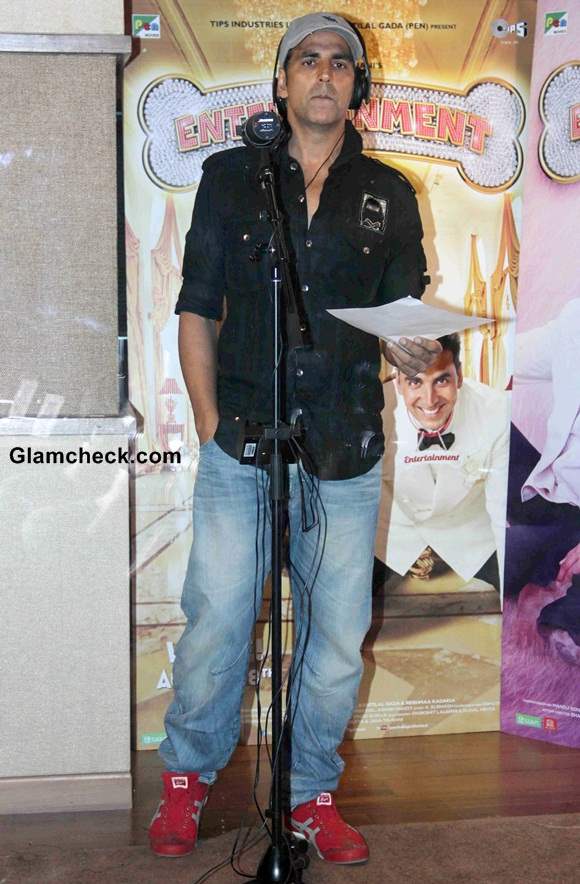 Akshay Kumar 2014 Entertainment
Solaris Images