Celebs Gul Panag and Milind Soman were at the launch of the second edition of Pinkathon for the awareness breast cancer in women, in New Delhi, India, on July 31, 2014.
Former Miss India Gul, who also happens to be the brand ambassador of Pinkathon along with the fitness freak and model Milind turned out to encourage and support the event's purpose of spreading awareness about breast cancer among women.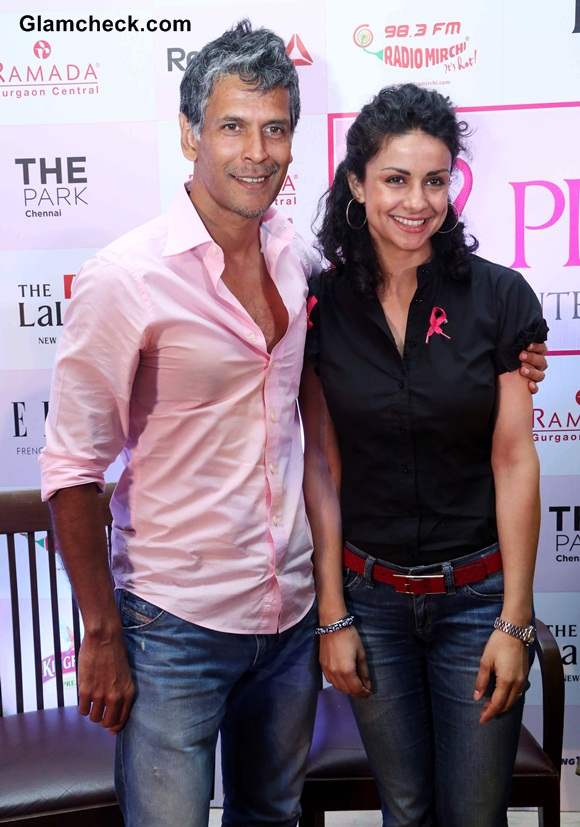 Gul Panag and Milind Soman at the launch of the 2nd Pinkathon in New Delhi
Milind was dressed smart in a light- pale pink shirt with blue denims.
The charming lady Gul Panag was dressed subtly keeping the nature of the event in mind. She sported a black cotton shirt with short ruffled sleeves and blue denims.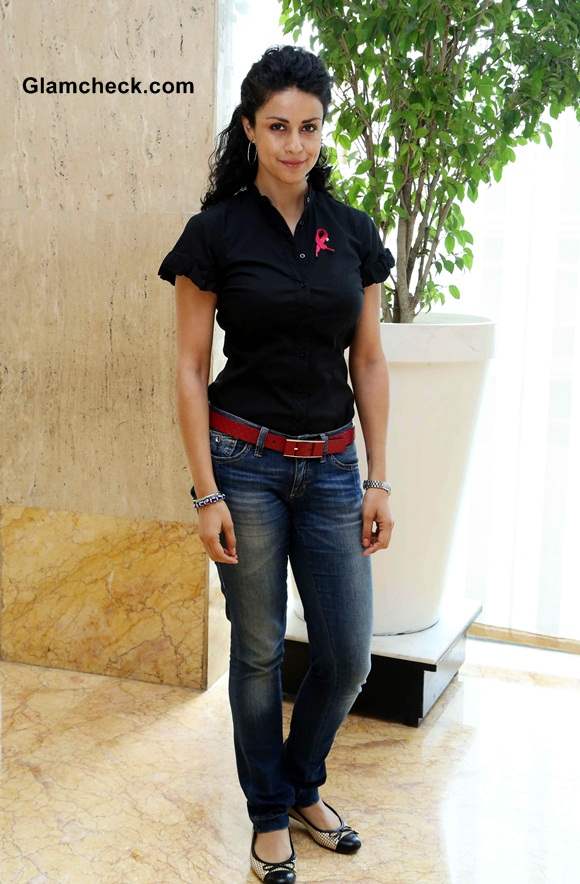 Gul Panag launches the 2nd Pinkathon in New Delhi
She kept the styling as minimal as possible with a classic brown belt, silver round hoop earrings, a beaded blue fengshui bracelet and neutral coloured ballerina shoes. We are proud of Gul's never ending efforts on the social front! Way to go girl!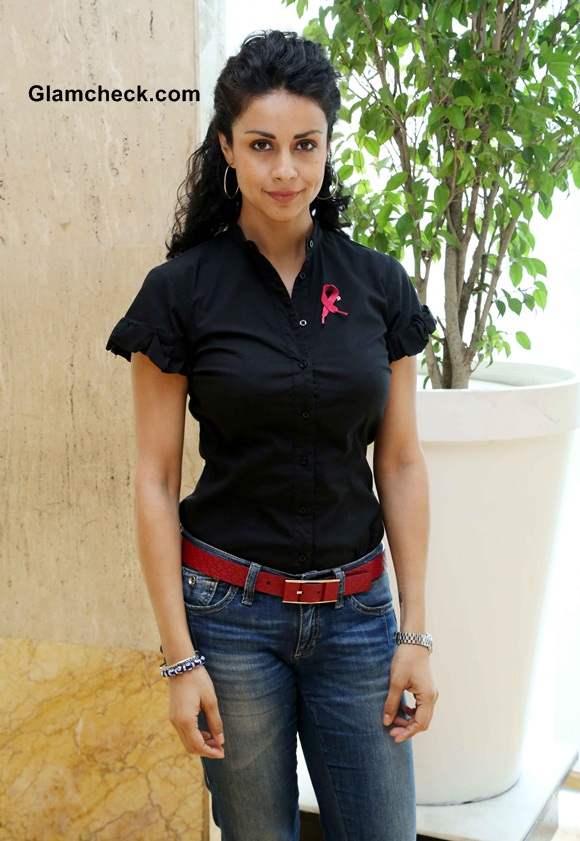 Gul Panag 2014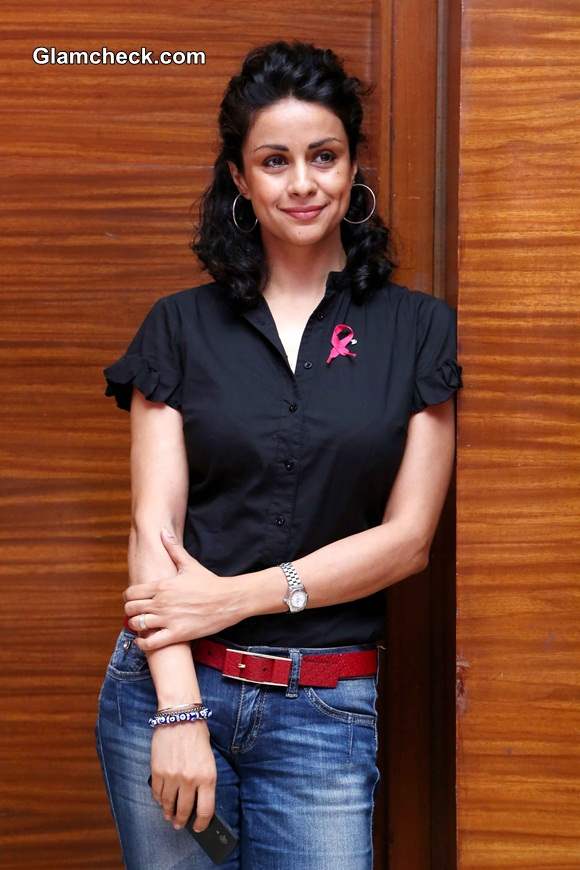 Gul Panag at 2nd Pinkathon Launch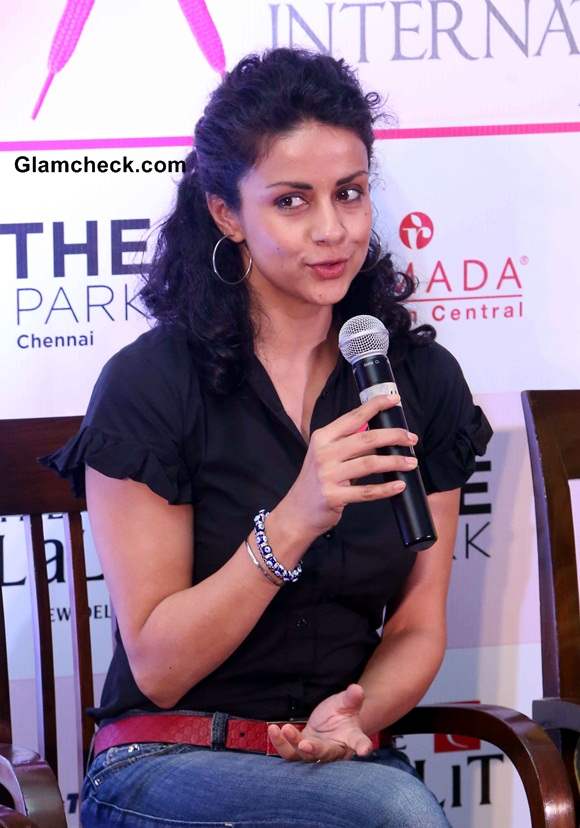 Gul Panag launches the 2nd Pinkathon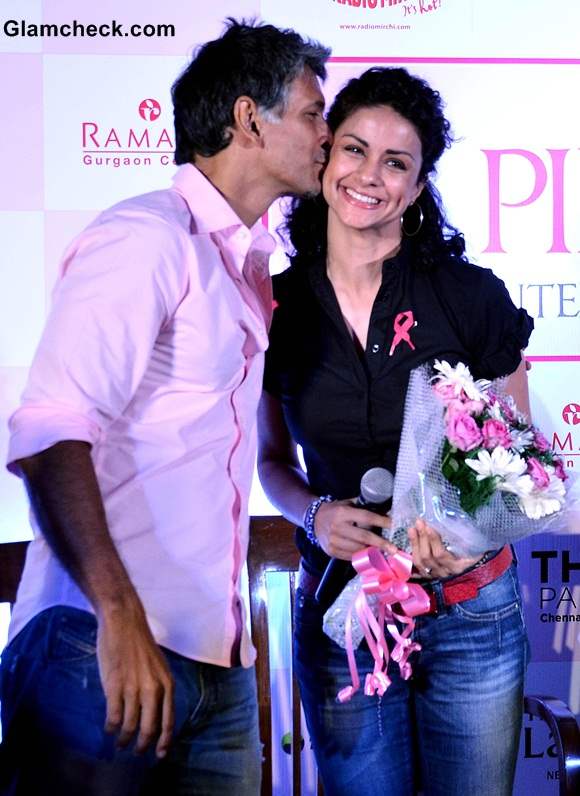 Gul Panag and Milind Soman launch the 2nd Pinkathon in New Delhi
Solaris Images