Bollywood actors Emraan Hashmi and Humaima Malik are hot on the promotional trail of their upcoming film 'Raja Natwarlal'. Their most recent stop was at Poddar College in Mumbai, India on August 10, 2014.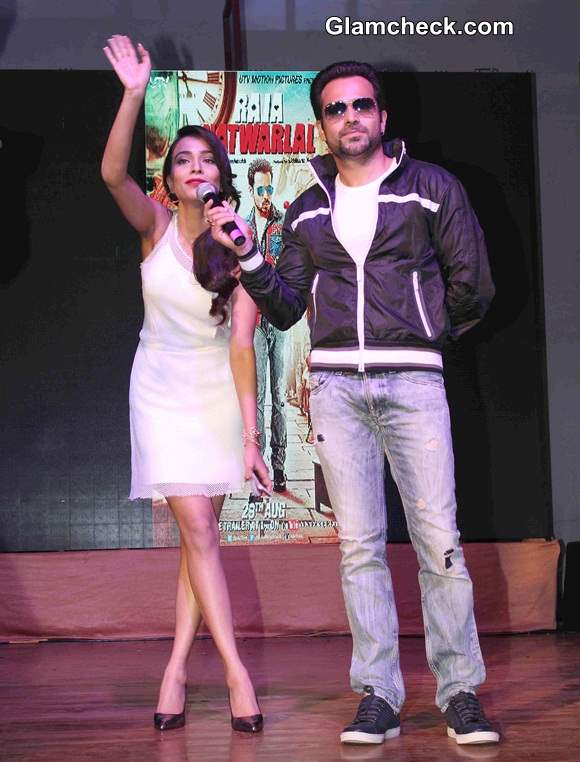 Emraan Hashmi and Humaima Malik Promote 'Raja Natwarlal'
For the day-time event, Humaima chose a little white dress with a sheer neckline and hem, rounding out the look in a classic way with gold hoop earrings, metallic pumps and a red lippie.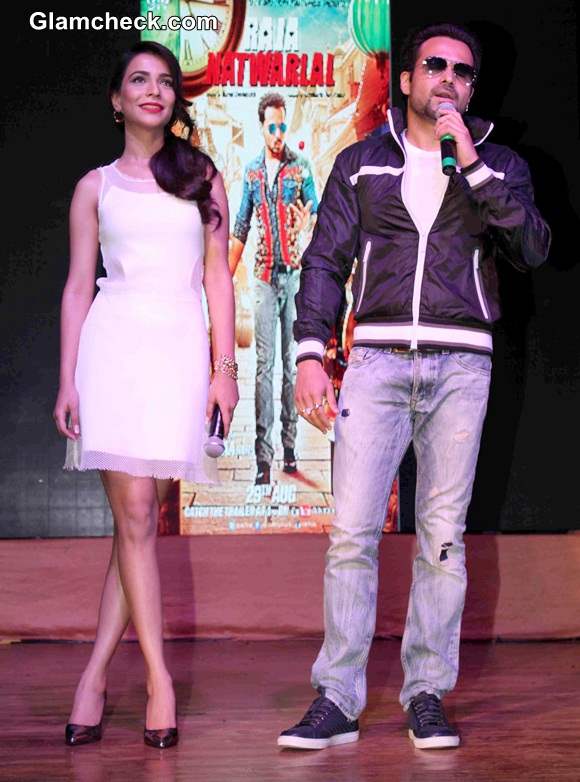 Emraan Hashmi and Humaima Malik
Emran was much more casual in blue jeans, a white tee and a black and white jacket. He was excited to be at Poddar College, especially during their college festival. He studied there, passing out about 12 years ago. He said he felt very old now and quite nostalgic about being back on the grounds after such a long time.
He and Humaima then did a bit of a dance on stage after which he urged people to go watch the movie.
Raja Natwarlal releases on August 29, 2014.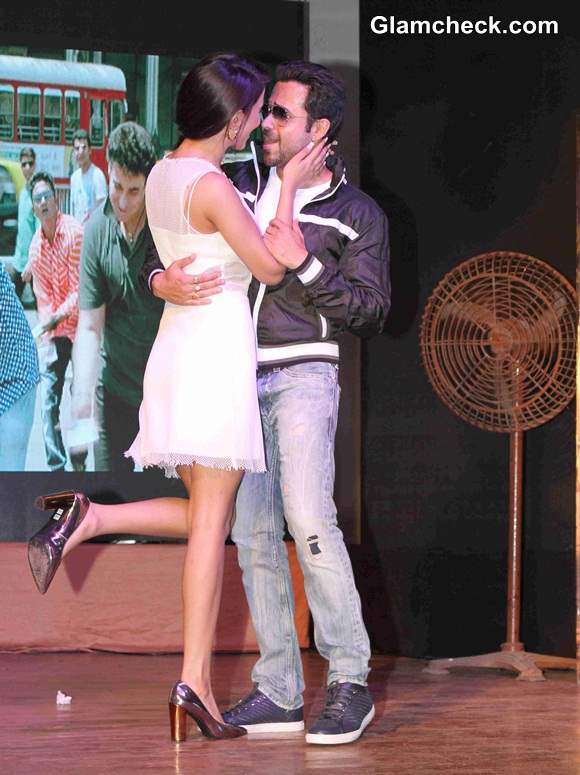 Emraan Hashmi Humaima Malik Promote 'Raja Natwarlal'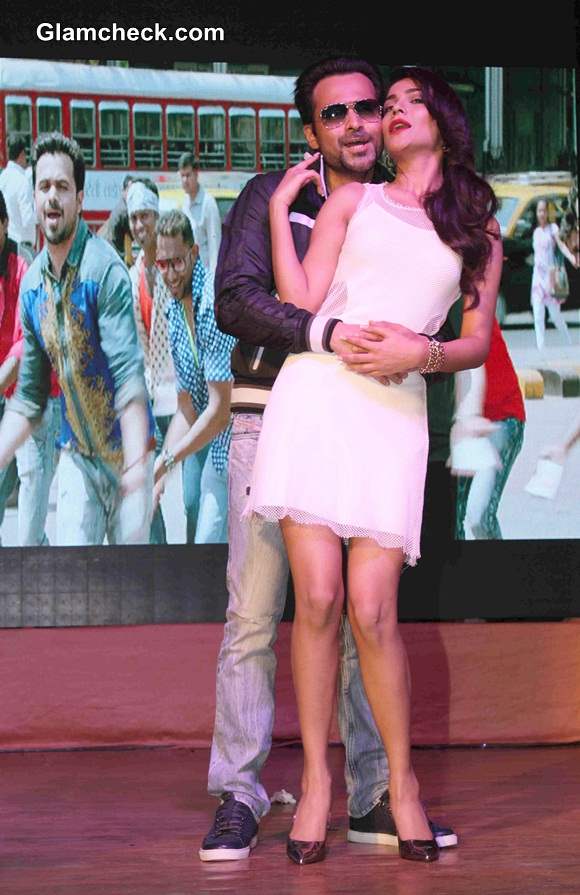 Emraan Hashmi Humaima Malik 2014 'Raja Natwarlal'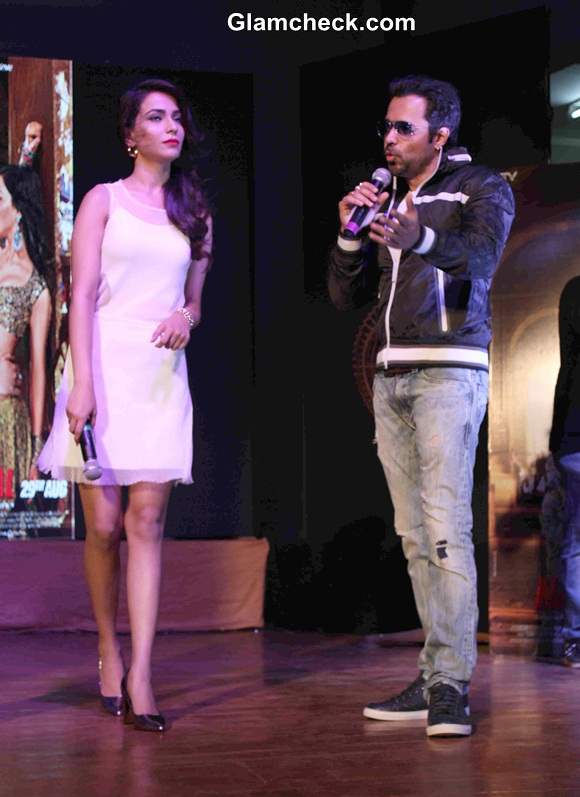 Emraan Hashmi and Humaima Malik in 'Raja Natwarlal'
Solaris Images