Strutting down the runway, looking every inch the beautiful Indian bride, was the Bollywood diva from Sri Lanka, Jacqueline Fernandez. She was the showstopper for fashion designer Anju Modi's bridal range 'Manikarnika' at the Lakme Fashion Week Winter Festive 2014. Known for her love for Indian bridal reds and golds, Anju Modi showcased a jaw-dropping gorgeous range for her show.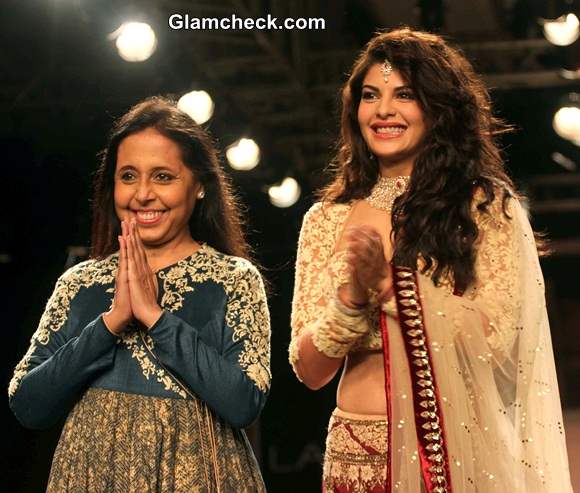 Jacqueline Fernandez for Anju Modi at LFW Winter Festive 2014
Watch the Video – Indo-Western Fusion Look in a Sari

The final showstopper garment was an intricately embroidered golden colored choli which was set off with a red bridal lehenga with golden embellishments. To set off the heavily embellished ensemble, Anju Modi designed a gorgeous sheer dupatta with tiny intricate embellishments.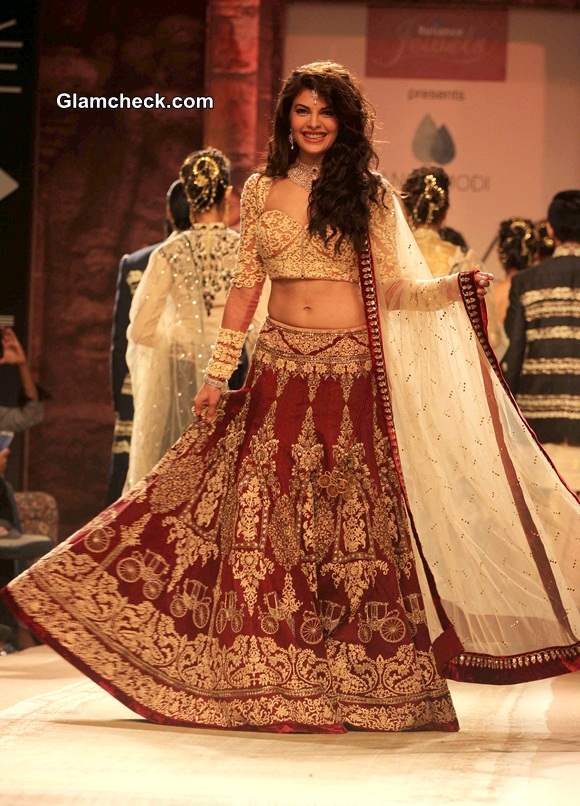 LFW Winter Festive 2014 Jacqueline Fernandez for Anju Modi
No Indian bridal costume is complete without glittering jewelleries; for Anju Modi's bridal range, Reliance Jewels showcased a beautiful range of bridal jewelleries that were designed keeping in mind Indian craft and technique. Showstopper Jacqueline Fernadez was decked in semi precious stone encrusted sparkling jewellery.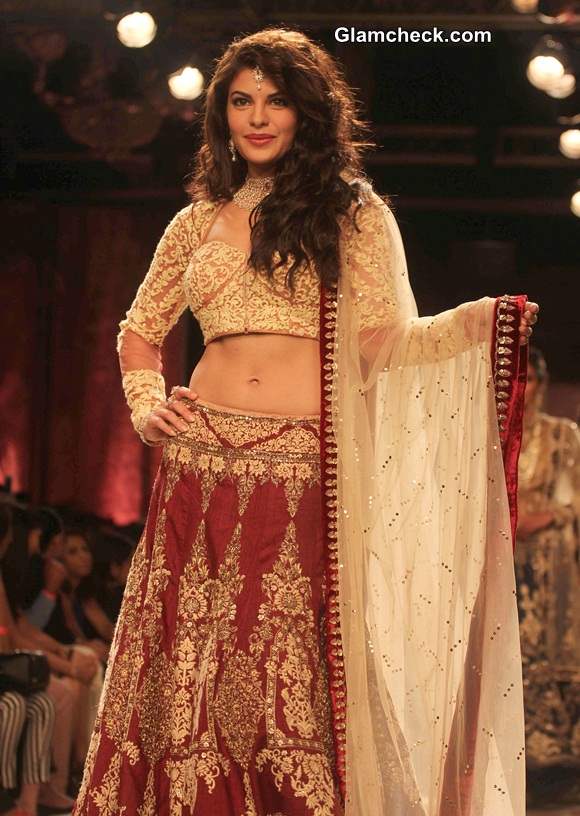 LFW Winter Festive 2014 Anju Modi
The talented designer also walked alongside the Bollywood actress in a lovely turquoise blue anarkali from her own range. Anju Modi's 'Manikarnika' was truly a collection to be desired by many Indian would-be brides.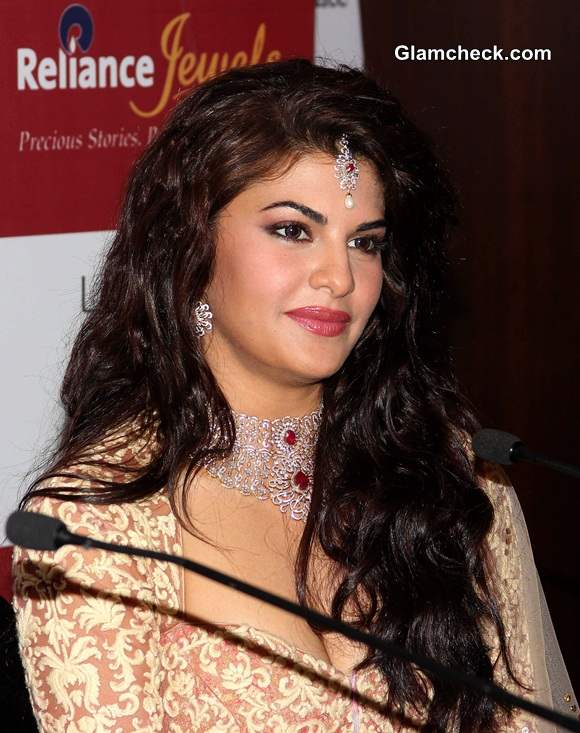 Jacqueline Fernandez at LFW Winter Festive 2014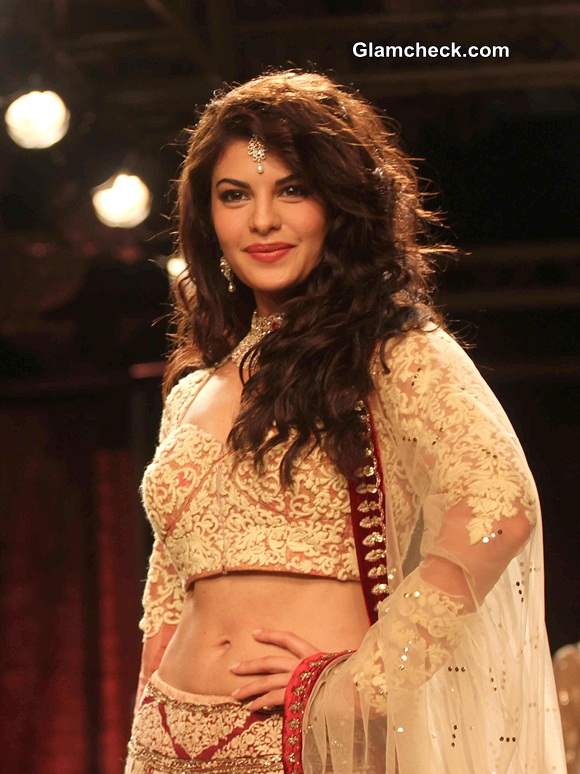 Jacqueline Fernandez LFW Winter Festive 2014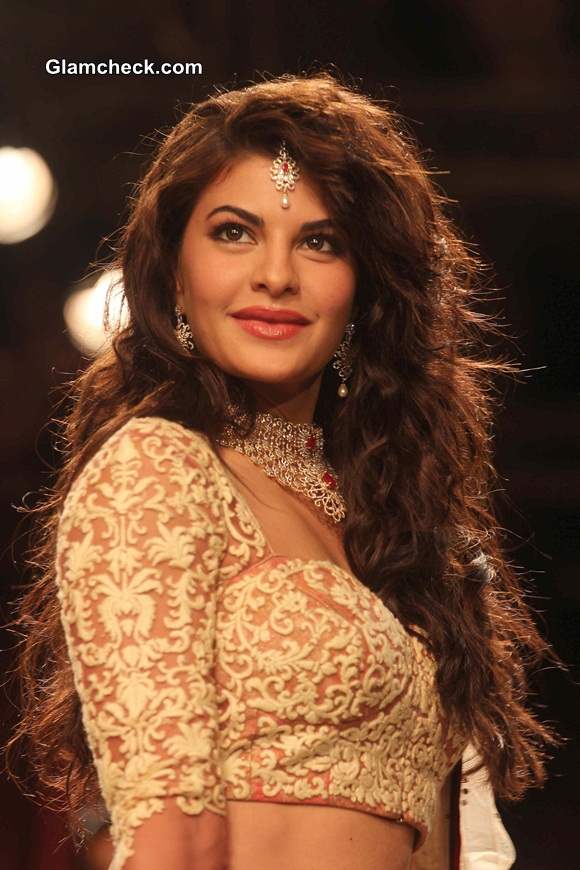 Jacqueline Fernandez LFW Winter Festive 2014 pics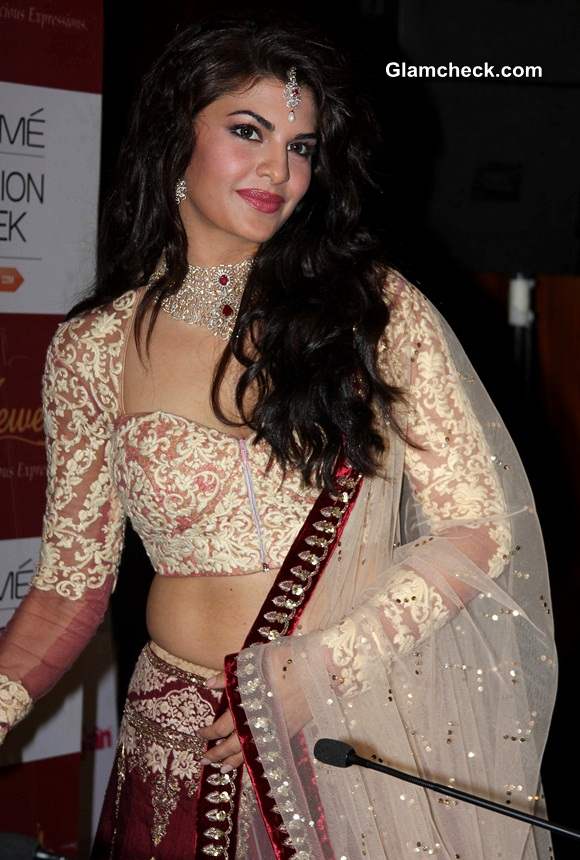 Jacqueline Fernandez 2014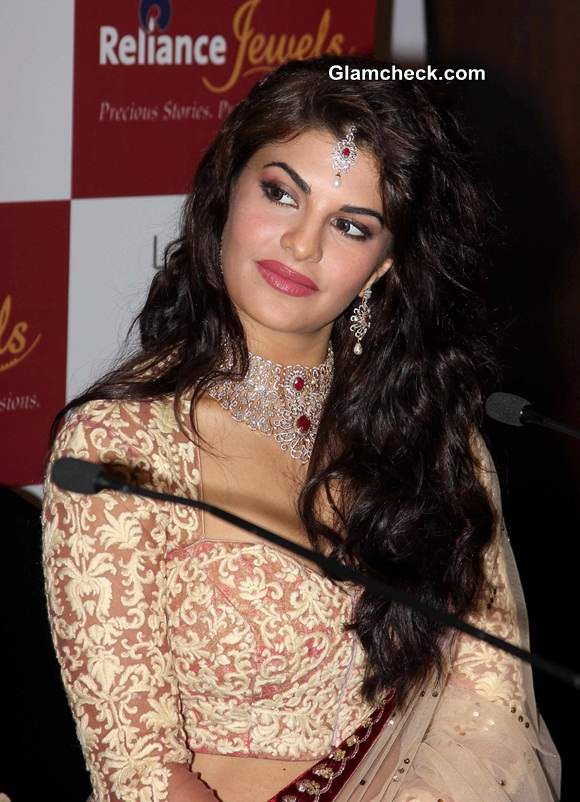 Jacqueline Fernandez 2014 pics
SolarisImages