Soha Ali Khan, Konkona Sen Sharma and Maria Goretti were spotted taking in the latest trends at the Lakme Fashion Week (LFW) Winter/Festive 2014 in Mumbai, India on August 21, 2014.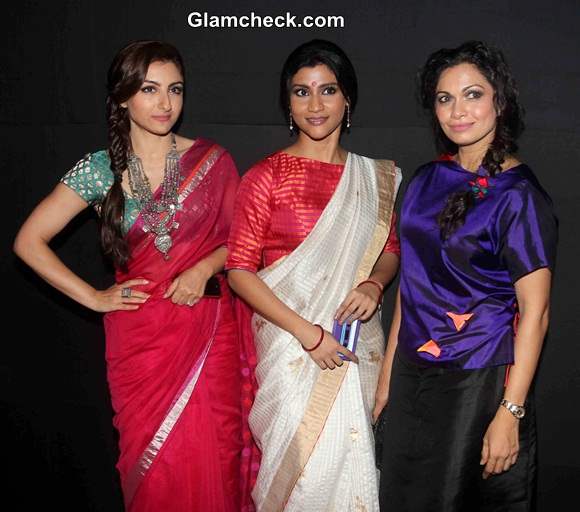 Soha, Konkona, Maria at LFW Winter – Festive 2014
Soha wore a pink sari with a green and gold blouse. A statement ring, statement necklace and white and green clutch purse were her only accessories. We love how simple she kept the styling of this look with nothing more than a pink lippie, mascarraed lashes and a side-swept braid. She looked pretty darn amazing!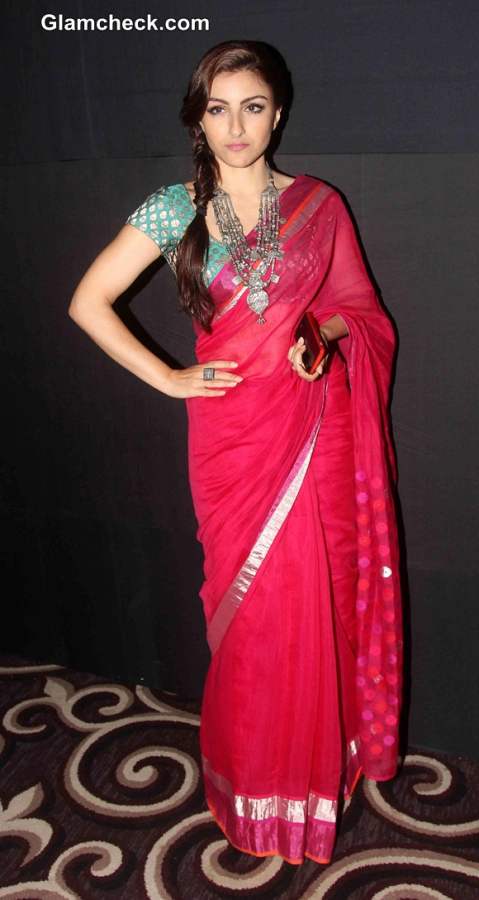 Soha Ali Khan at LFW Winter – Festive 2014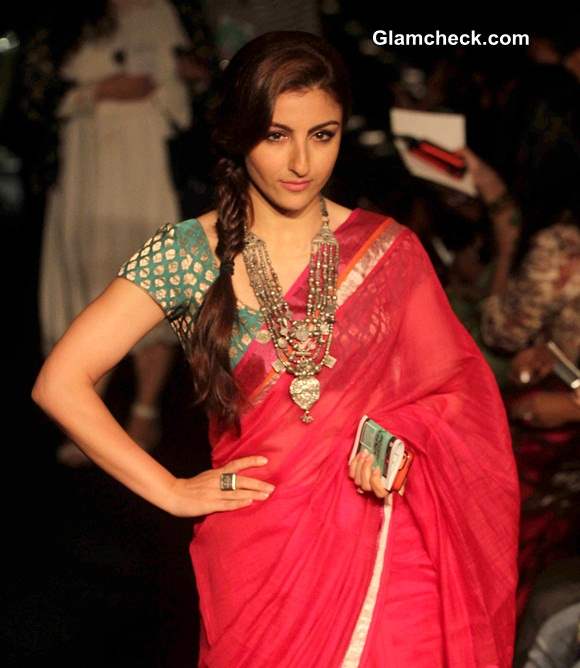 Soha Ali Khan 2014 LFW Winter Festive
Next up was Konkona who also wore a sari – a white one with a light gold border, paired with an ill-fitting elbow-length pink blouse. The sari was draped rather shabbily and it didn't help that she'd smeared way too much powder underneath her eyes, which completely marred the beauty of her dusky skin tone. She usually does quite well with saris so we really wonder what happened with this one.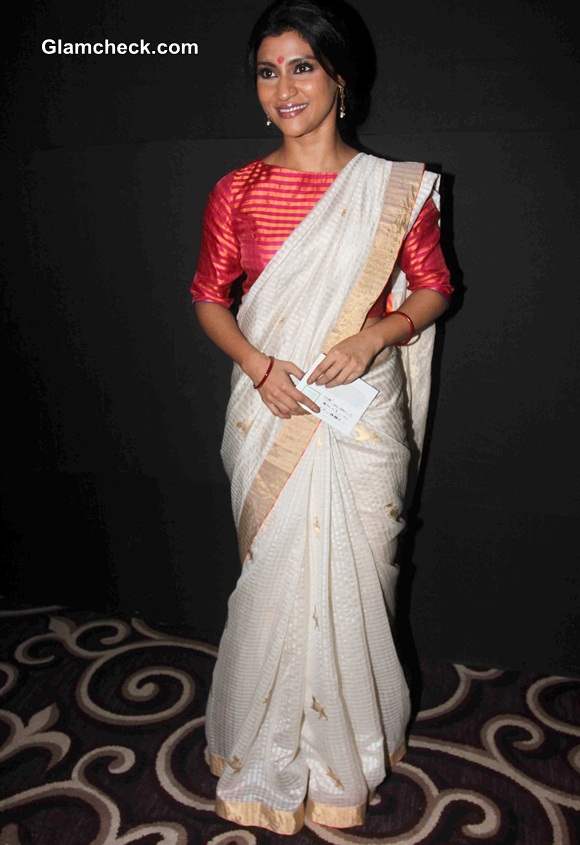 Konkana Sen 2014 LFW Winter Festive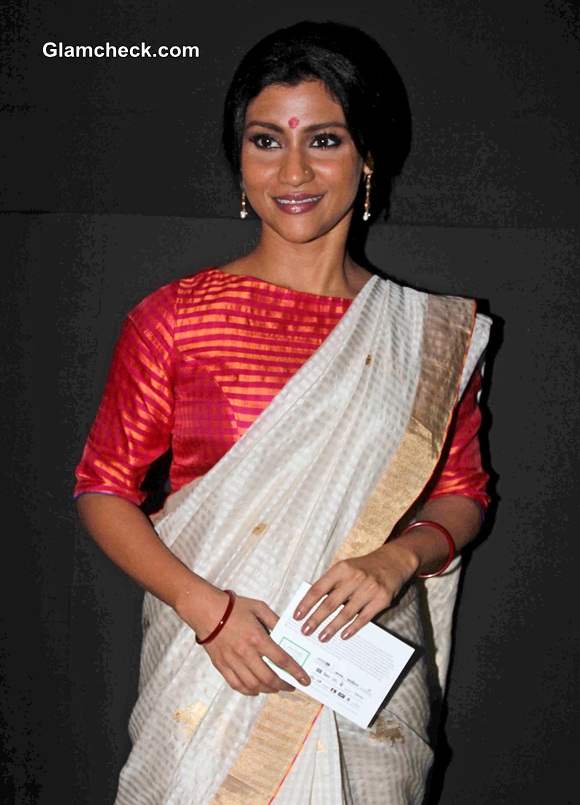 Konkana Sen 2014 at LFW Winter Festive
Maria didn't do much better in a black maxi skirt and a purple blouse, both of which had very awkward fits. The only saving graces were her light green strappy heels and side-swept braid adorned with a hair accessory at the end.
Soha Ali Khan, Konkana Sen and Maria Goretti
 Solaris Images