Bollywood actress Priyanka Chopra flew to Ahmedabad, India on August 23, 2014 to promote her upcoming film 'Mary Kom' at the Indian Institute of Management.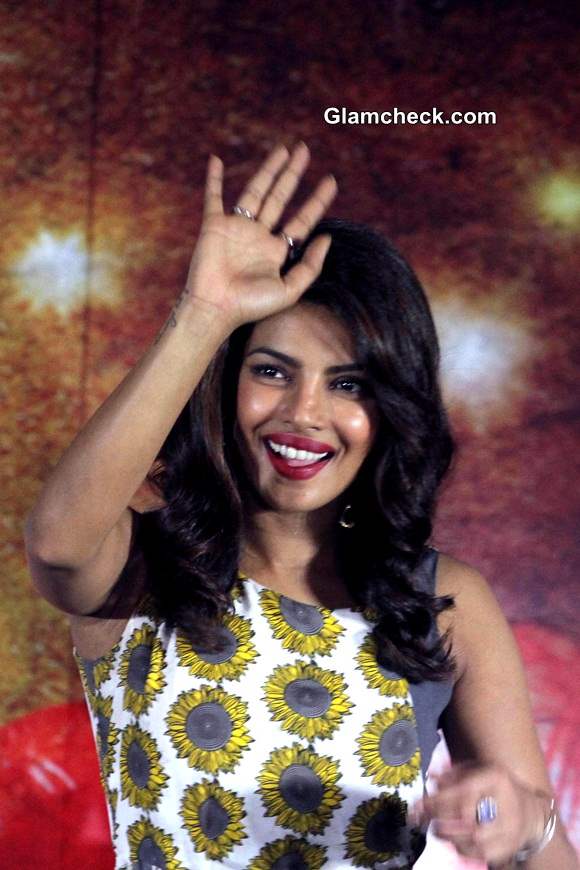 Priyanka Chopra Promotes Mary Kom at IIM Ahmedabad
She looked fresh and chic in a lovely sunflower print jumpsuit by Surendri. It was a fun and lively outfit but yet quite womanly and serene. She kept the shoes low-key with nude peep-toes by Jimmy Choos but did add interesting accents of sparkle with long, gold dangle earrings, a variety of rings and a silver bracelet.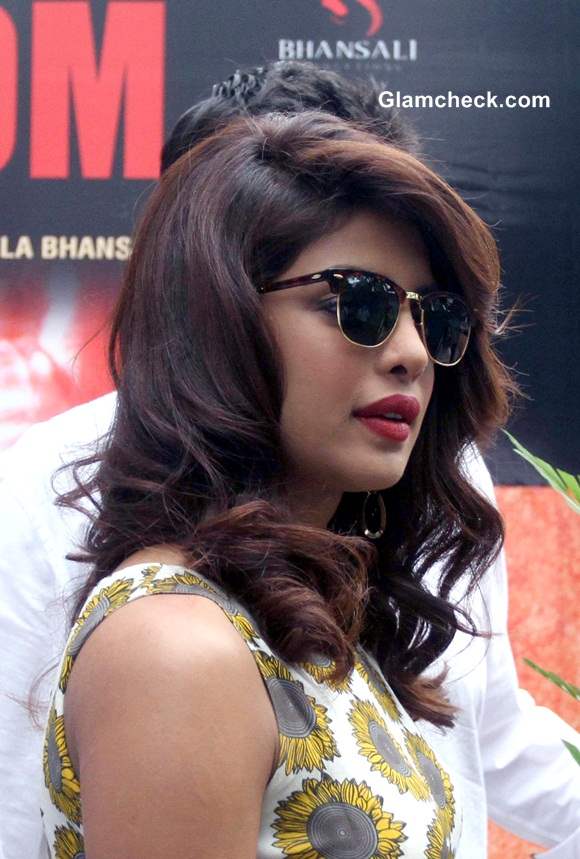 Priyanka Chopra Promotes Mary Kom movie at IIM Ahmedabad
Curly hair and red lips styled the look, with a pair of sun glasses adding the finishing touch of star appeal. Mary Kom is based on the life of the Olympic boxer of the same name. It will makes its premiere on September 5 at the Toronto International Film Festival.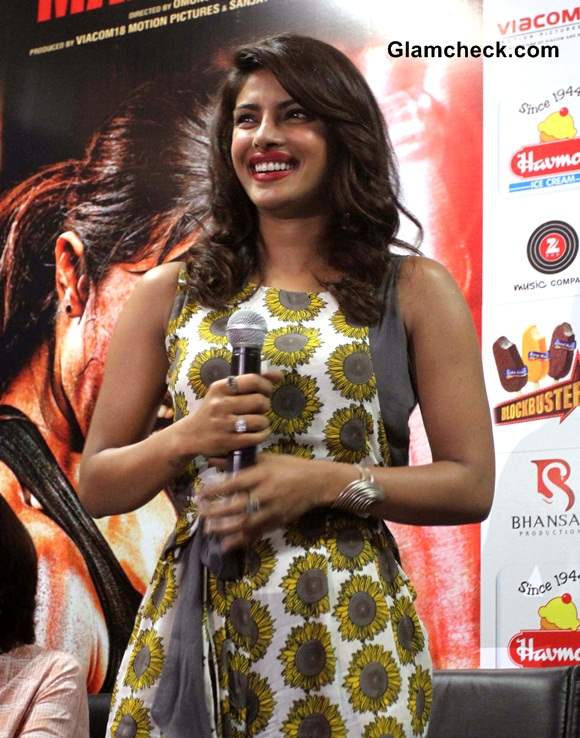 Priyanka Chopra during Mary Kom Promotions at IIM Ahmedabad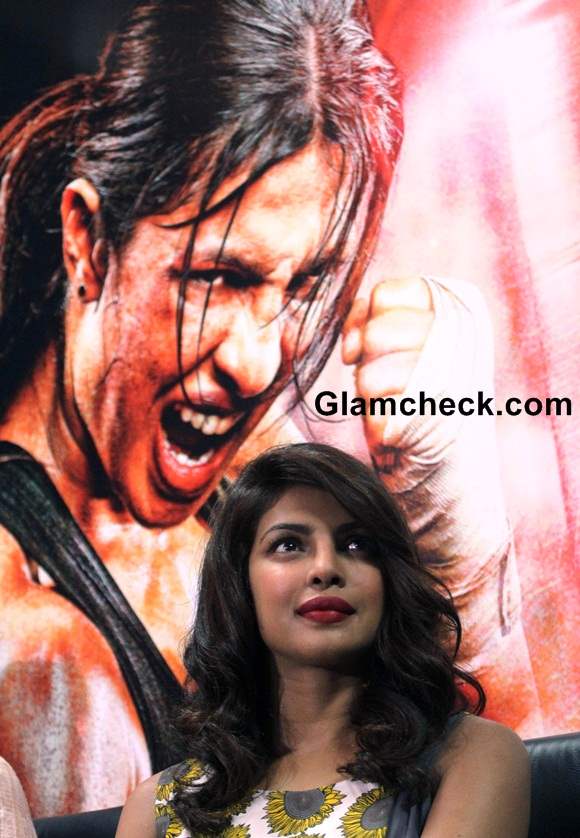 Priyanka Chopra during Mary Kom Promotions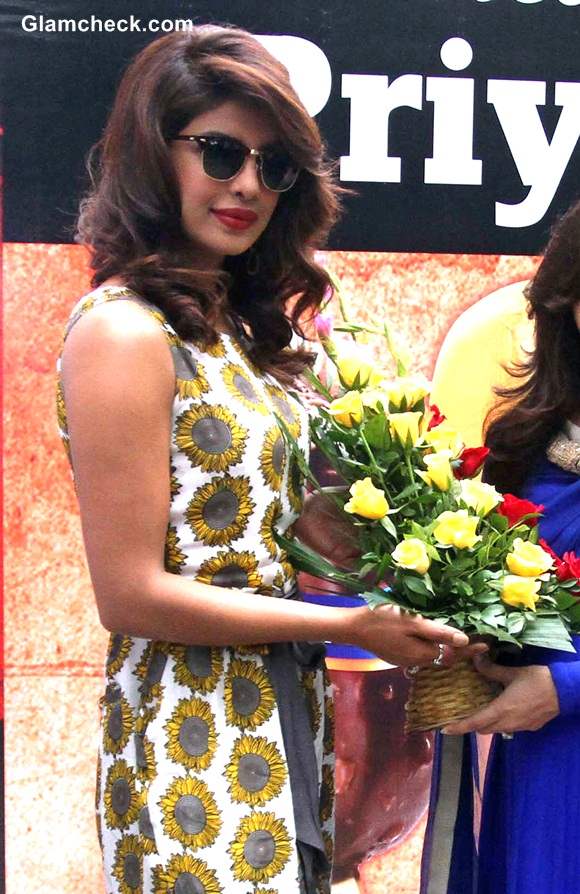 Priyanka Chopra 2014 during Mary Kom Promotions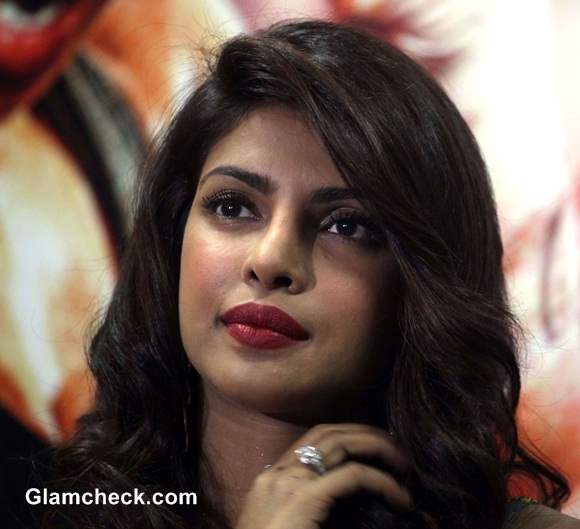 Priyanka Chopra 2014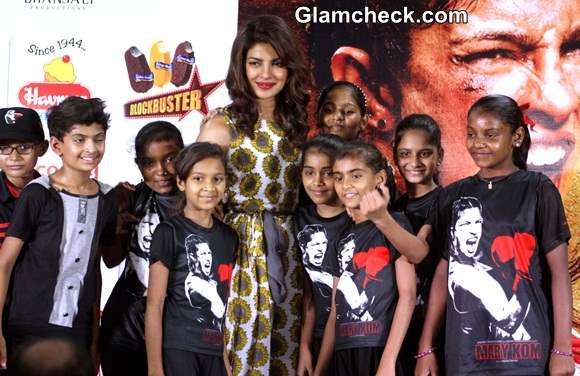 Priyanka Chopra 2014 during Mary Kom Promotions Pics
Solaris Images