Tia Bajpai showed us how to go classic elegance the nautical way. We all know the divine rules of the nautical look – a pop of color and minimal accessories. Tia Bajpai got all the elements right bang on.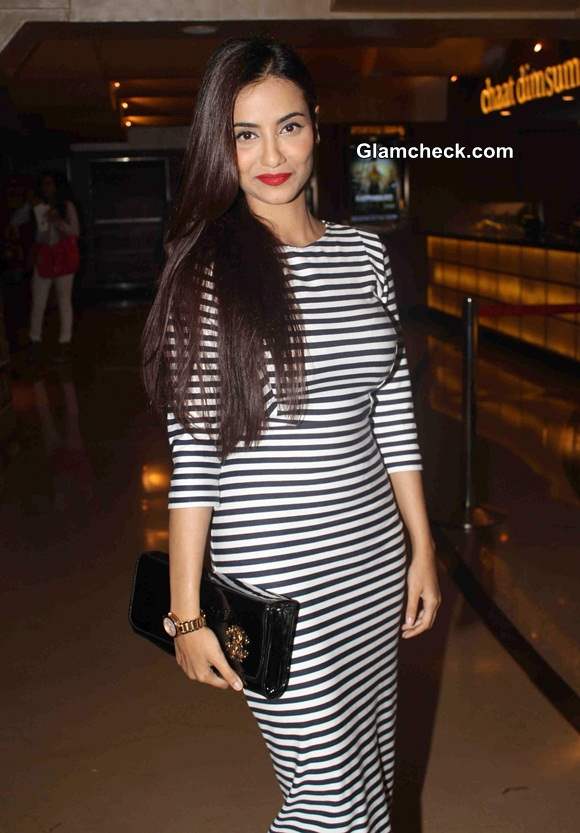 Tia Bajpai goes Nautical – at the screening of the film Identity Card
The tea length striped dress spelled classy casual; the figure hugging fit accentuating her perfect curves. She toned down on accessories and chose only a golden wrist watch, paired with a black clutch and black peep-toes. With her glossy hair tossed carelessly on one side, she added a bit of oomph with a scarlet lip-color.
Don't you agree that she looked stunning?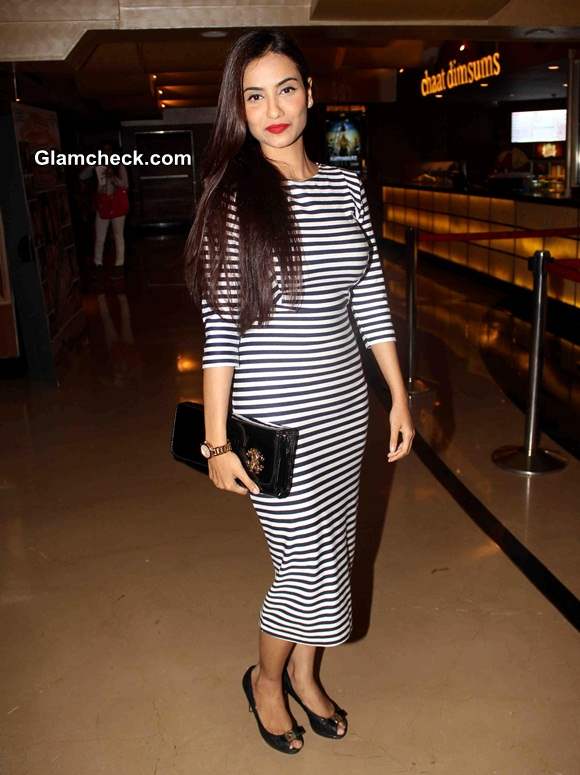 Tia Bajpai 2014 at the screening of the film Identity Card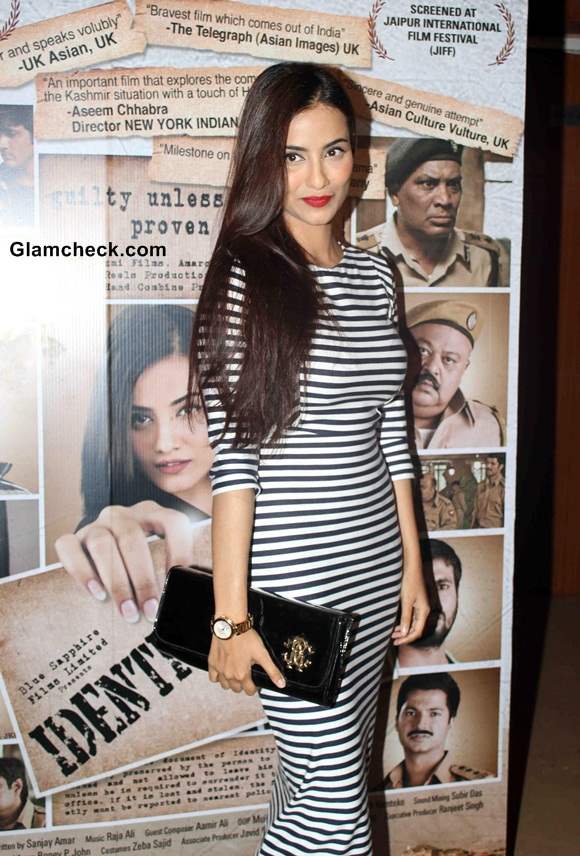 Tia Bajpai at the screening of the film Identity Card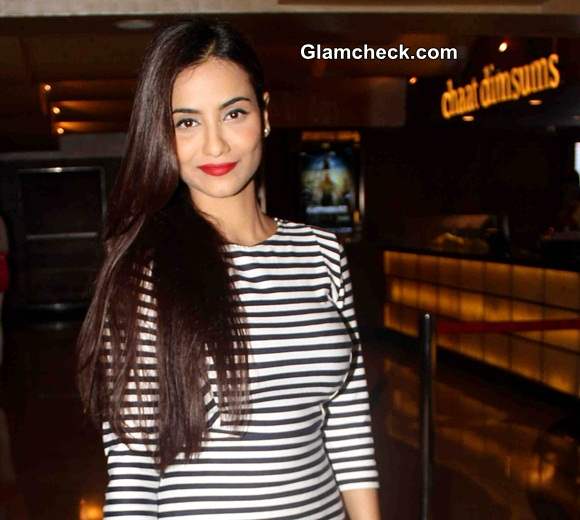 Tia Bajpai 2014
Solaris Images