Rani Mukerji's Mardaani has done quite well since its release on August 22, including being praised by fellow actor Aamir Khan. She didn't stop promoting the film right up to the day of its release when she was spotted at a media interaction in Mumbai, India.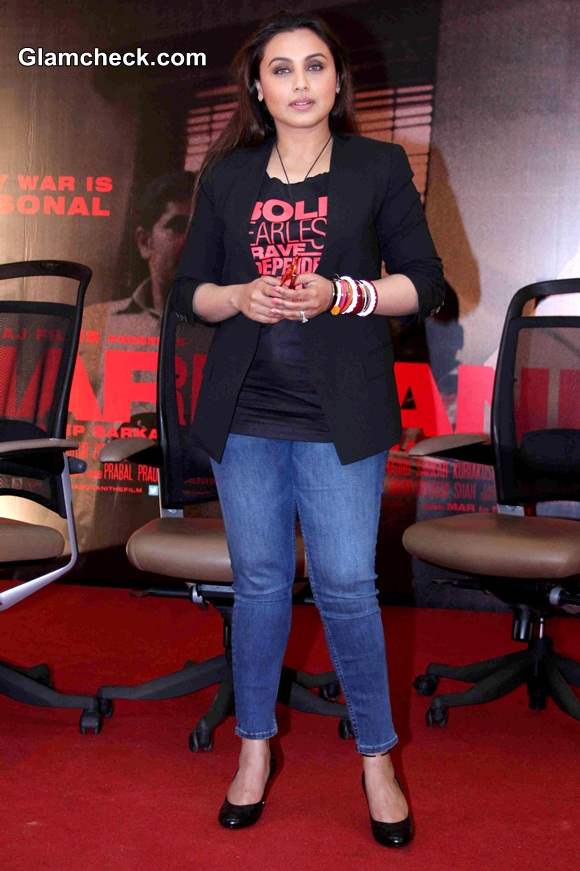 Rani Mukerji Goes Casual for Mardaani Press Meet
She was seen in a black tee and black jacket teamed with blue cropped jeans and black patent ballet flats. Multiple bangles were her only accessories. She left her hair loose and lined her eyes to complete her look.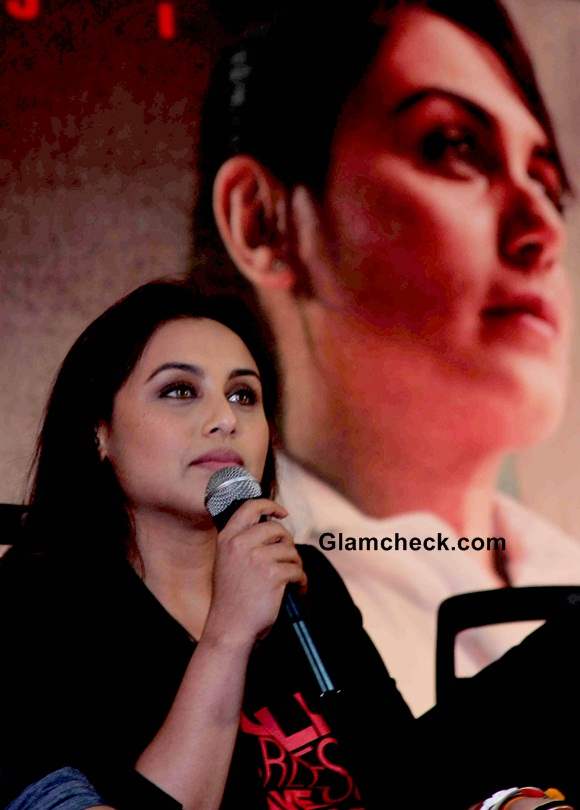 Rani Mukerji at Mardaani Press Meet
Mardaani – which portrays human trafficking in India – has been made tax-free in Uttar Pradesh. Rani said she would be campaigning to get the film re-certified (it currently has an A) so that children above 12 could watch it, which would raise awareness about an issue that is prevalent throughout the country.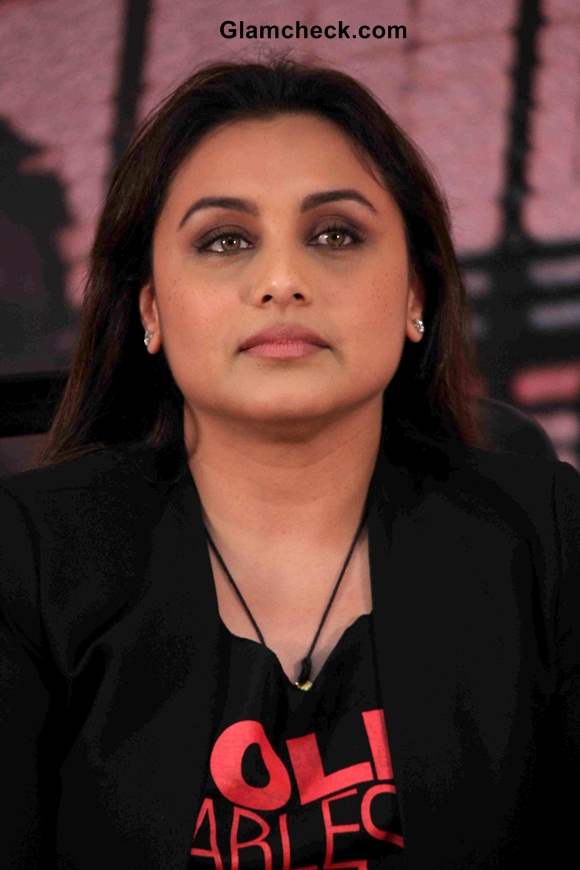 Rani Mukerji 2014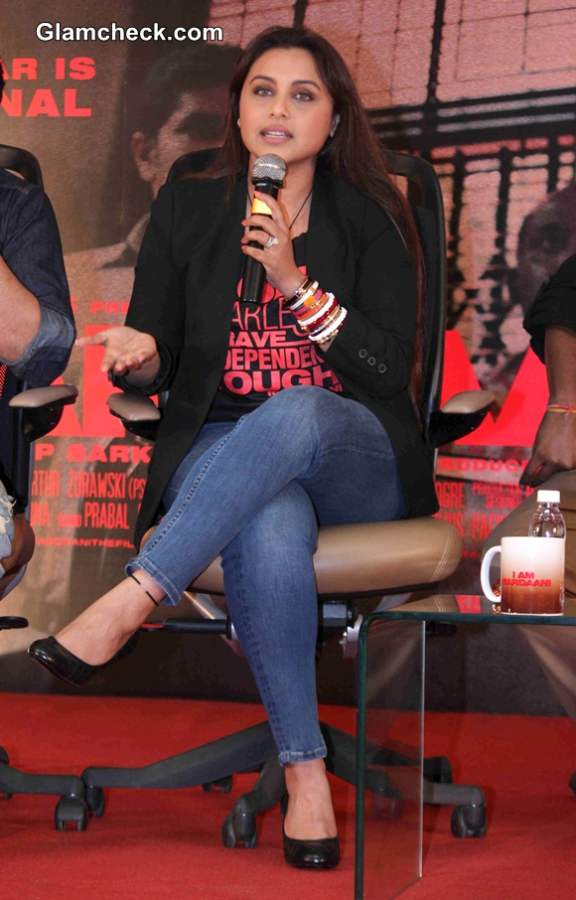 Rani Mukerji 2014 Casual Look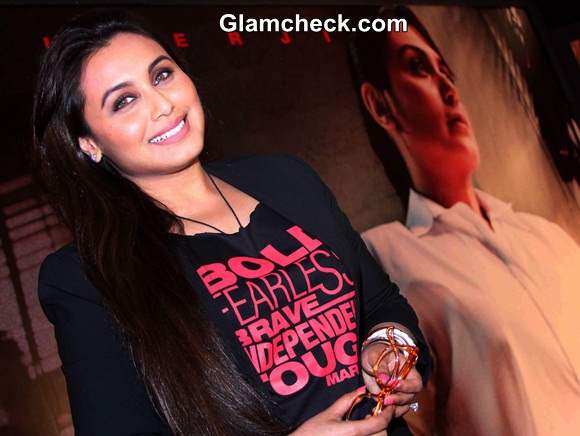 Rani Mukerji 2014 movie 'Mardaani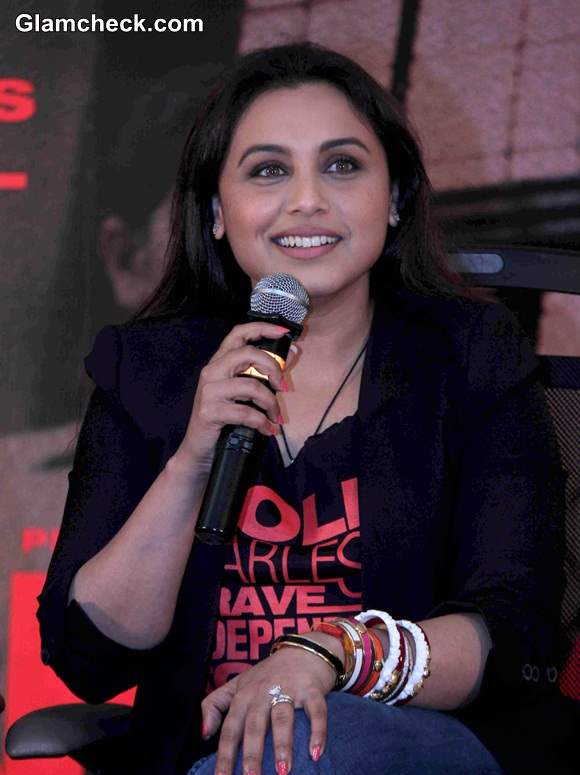 Rani Mukerji 2014 pics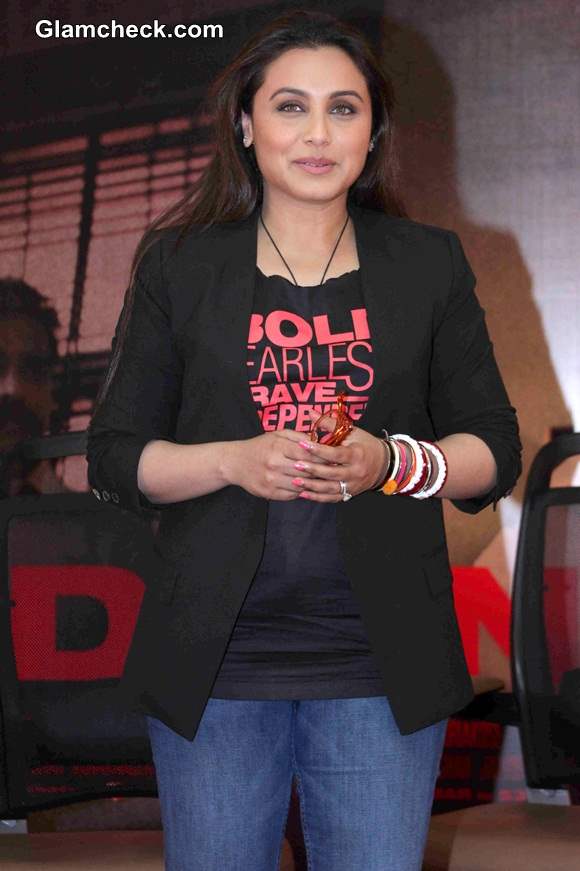 Rani Mukerji Mardaani Pictures
Solaris Images