On the sets o Jhalak DikhlaJaa September 2, two gorgeous Bollywood beauties set hearts racing everywhere.
On one hand, there was the super glam and vivacious Sonam Kapoor making an appearance to promote her film 'Khoobsurat'. And then on one side we had the elegant and beautiful Madhuri Dixit Nene. Whom do we set our eyes on? You guess.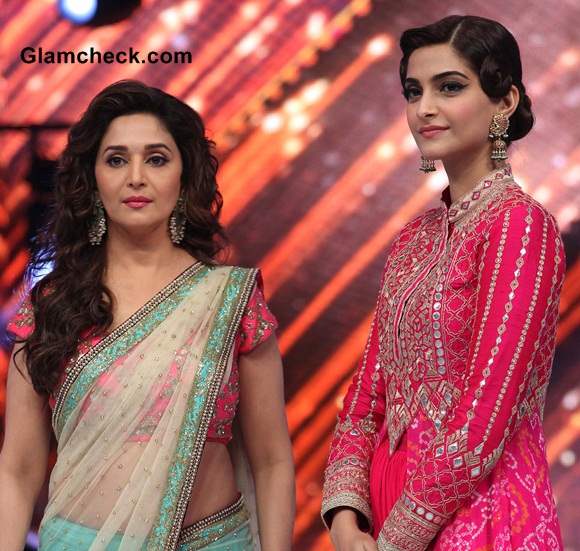 Madhuri Dixit and Sonam Kapoor
Sonam Kapoor wore a gorgeous fushcia pink creation by designer Anita Dongre. The fashionista looked stunning as always in the embellished bright pink ensemble. She came along with her co-star Fawad Khan, who we must say, was quite the heartthrob in a classic black formal suit.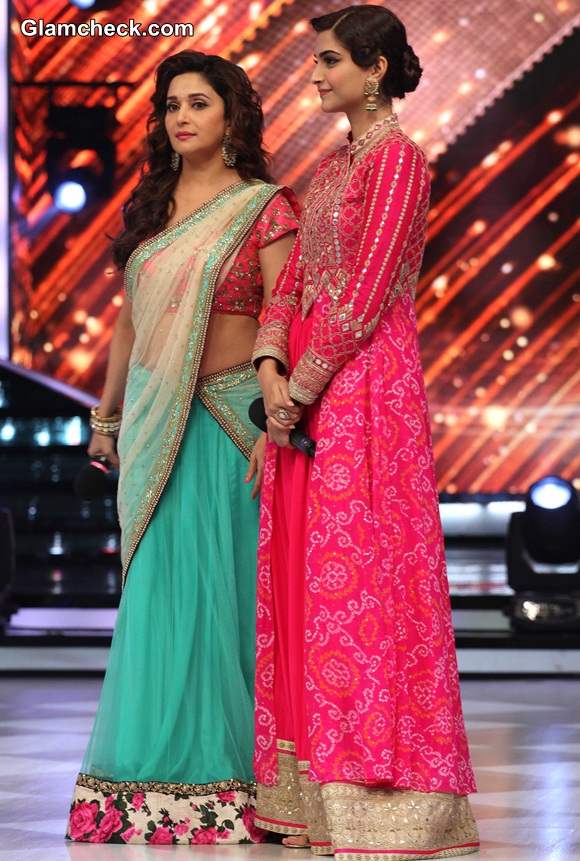 Madhuri and Sonam On the sets of Jhalak Dikhla Jaa during Khoobsurat Promotions
The dancing diva Madhuri Dixit wore an ethnic half saree in pretty turquoise and pink. The net fabric of the skirt gave it a beautiful flowy style. Don't you love the play of floral patterns on the blouse and along the border of the skirt? Lovely!
The gorgeous ladies were seen having fun shaking a leg or two at the set. And for sure, the crowd was enthralled!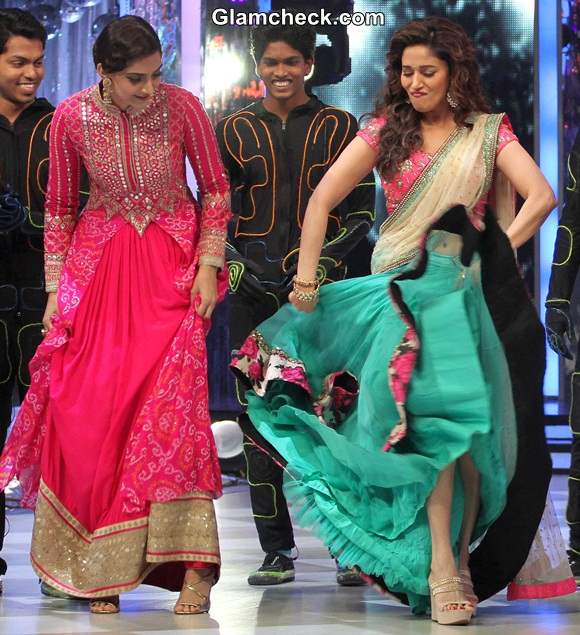 Madhuri and Sonam Jhalak Dikhla Jaa Khoobsurat Promotions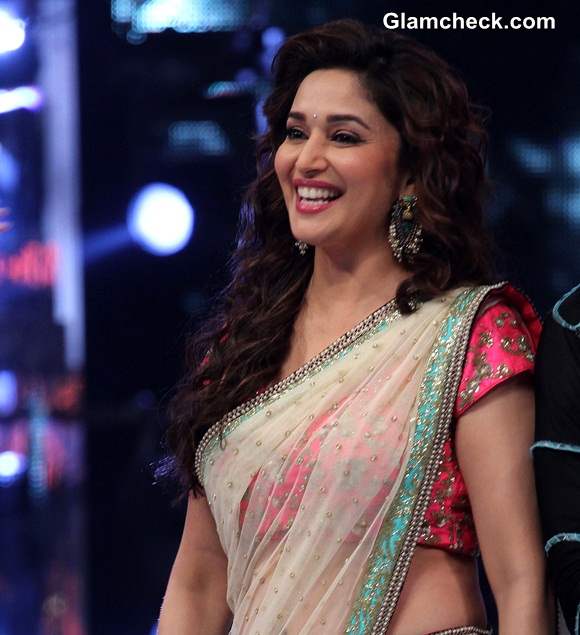 Madhuri Dixit 2014 Jhalak Dikhla Jaa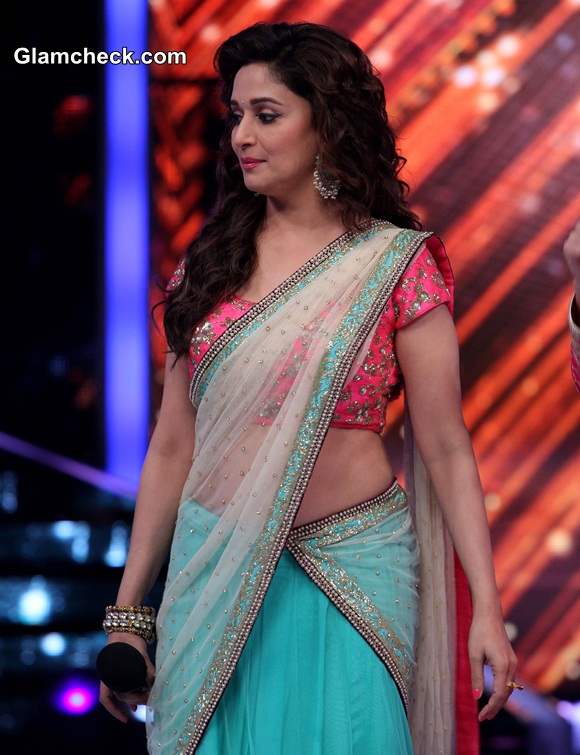 Madhuri Dixit 2014 Jhalak Dikhla Jaa Khoobsurat Promotions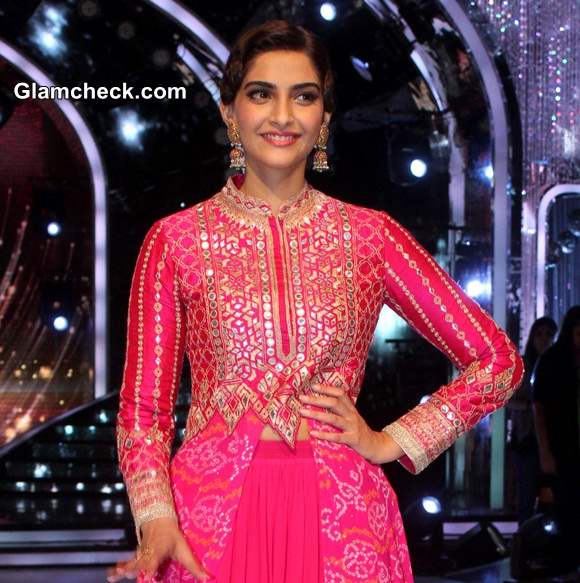 Sonam Kapoor 2014 Khoobsurat Promotions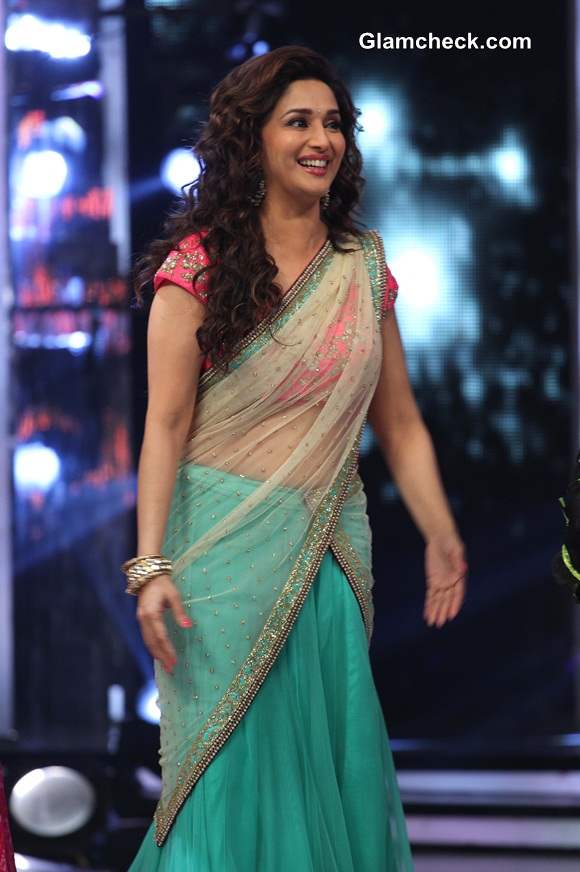 Madhuri Dixit 2014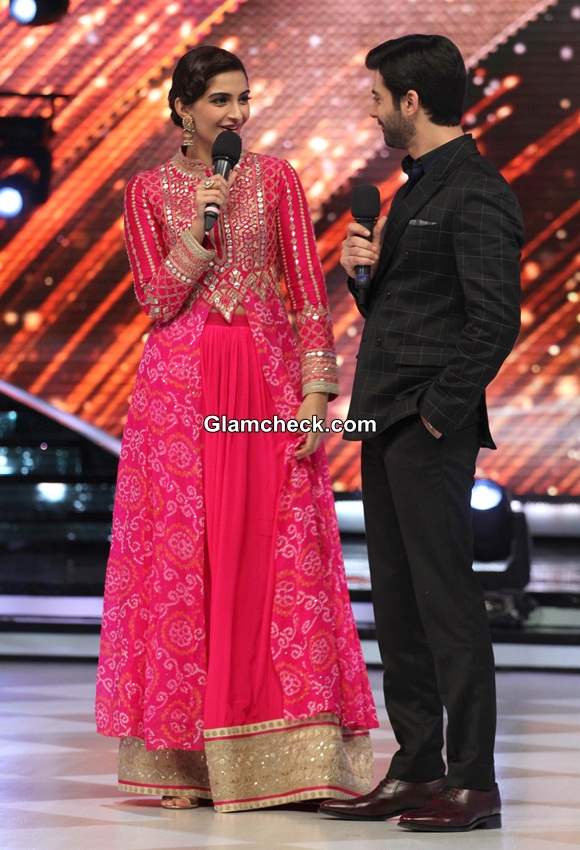 Sonam Kapoor and Fawad Khan
Sonam Kapoor and Pakistani actor Fawad Khan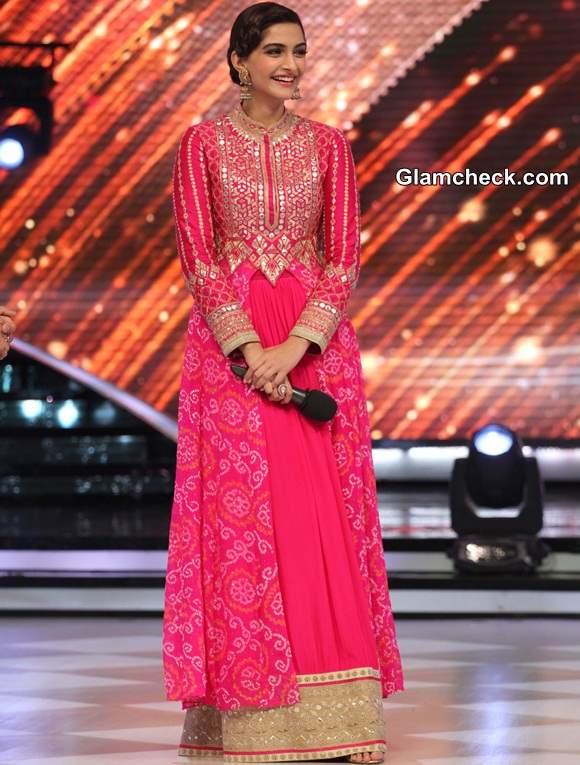 Sonam Kapoor on Jhalak Dikhla Jaa 2014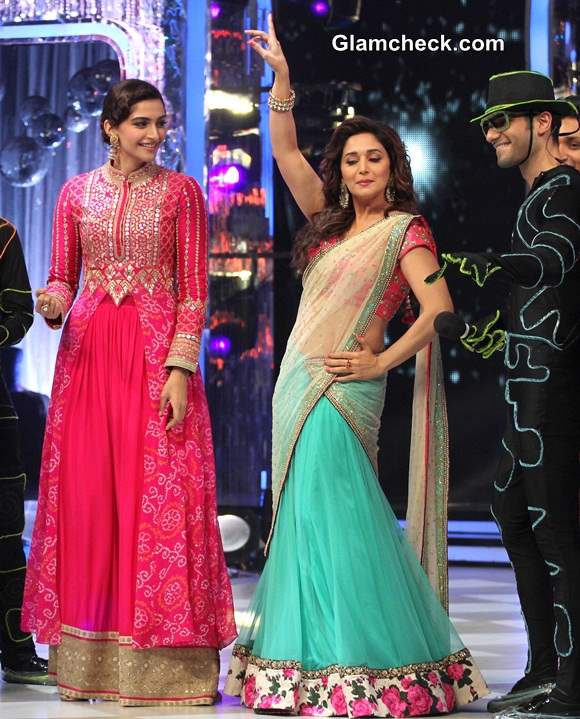 Sonam Kapoor Madhuri Dixit on Jhalak Dikhla Jaa Khoobsurat Promotions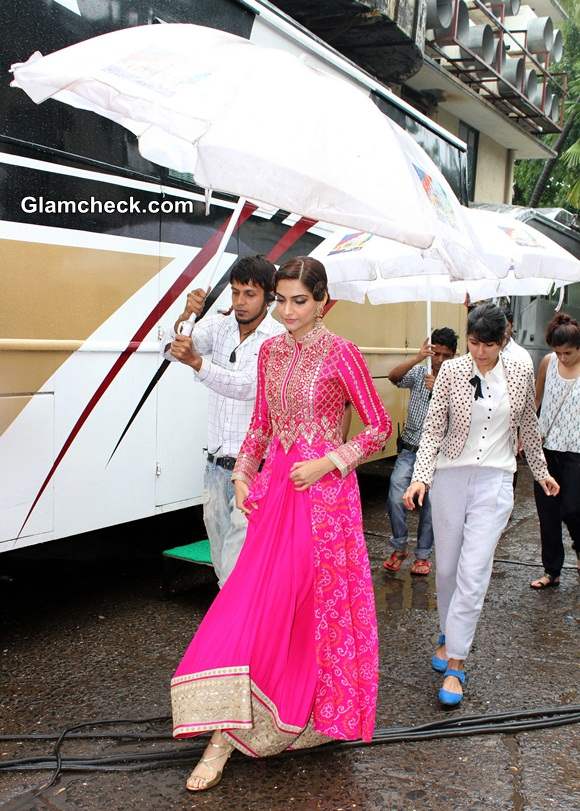 Sonam Kapoor on Jhalak Dikhla Jaa Khoobsurat Promotions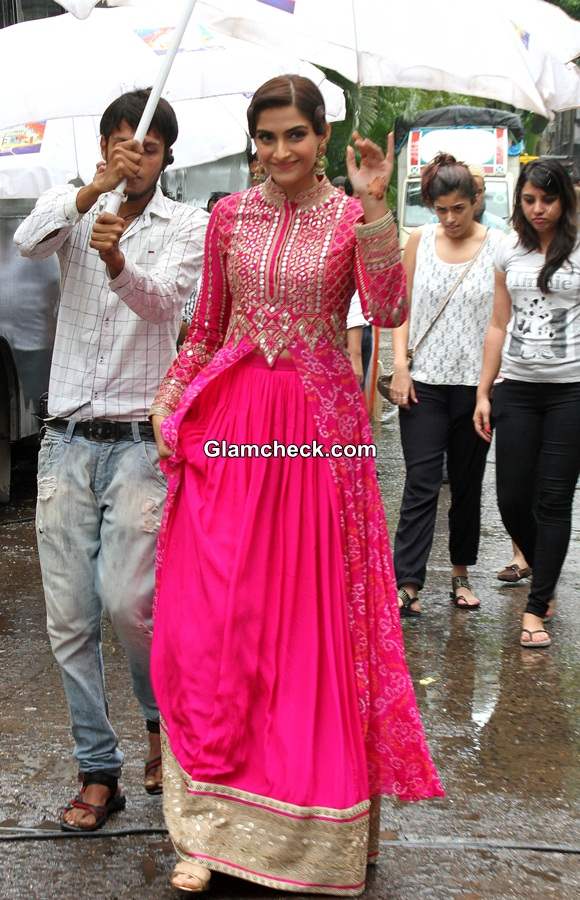 Sonam Kapoor 2014 in Pink Outfit Khoobsurat Promotions
Solaris Images