Ganesh Chaturthi is usually a family affair. And Bolywood is no different when it comes to celebrating the festival or participating in the rituals associated with it. Actress Shamita Shetty was seen offering prayers at Chinchpokli cha Raja in Mumbai, India on September 1, 2014 with her father Surendra Shetty and mother Sunanda Shetty.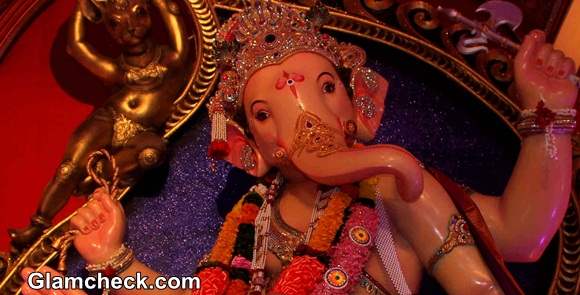 Chinchpokli cha Raja 2014
Shamita wore a red kurta with a beige shalwar and beige dupatta. It was a good low-key look for a visit to the temple.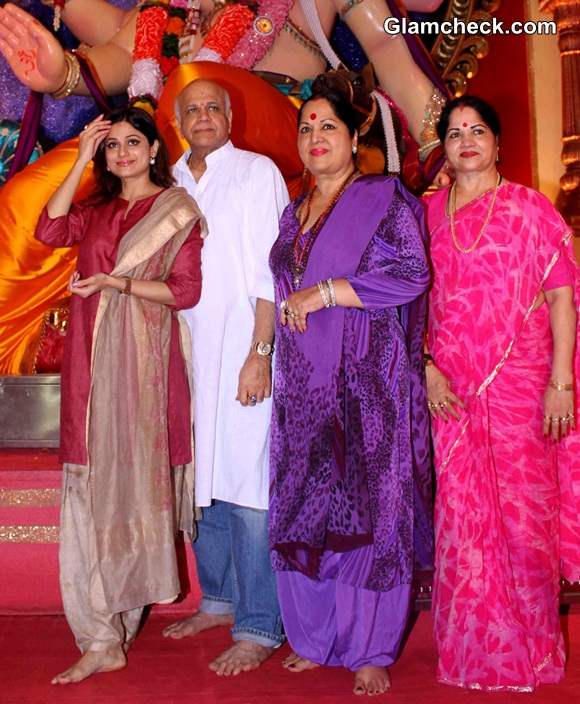 Shamita Shetty with Parents at Chinchpokli cha Raja 2014
Her bling was kept to a minimum too with a gold watch and dangle earrings the only noticeable pieces. Her lippie was neutral but she lined her eyes darkly like her sister Shilpa Shetty usually does. Wavy hair left loose completed the look.
The family was seen paying their respects and lighting diyas. They then cheerfully posed for the shutterbugs before heading back home.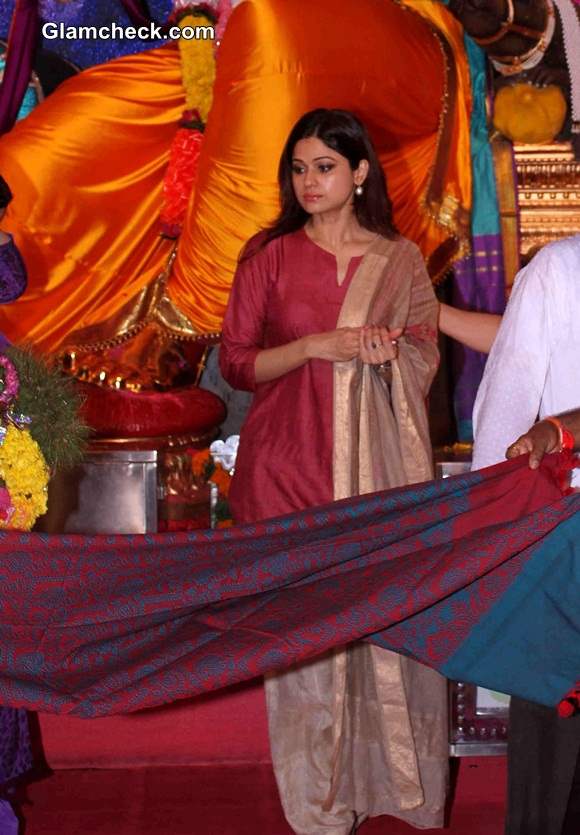 Shamita Shetty Chinchpokli cha Raja 2014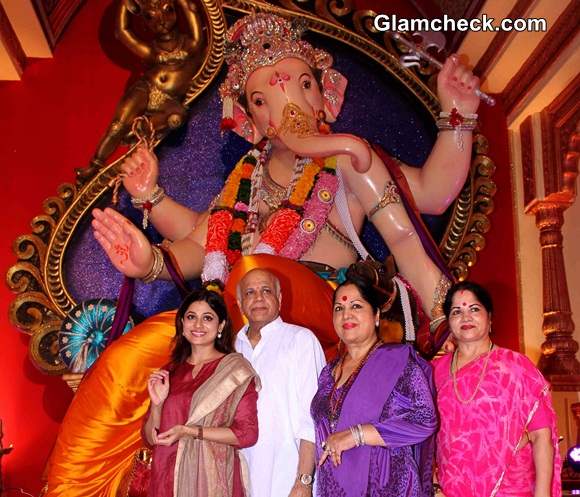 Chinchpokli cha Raja 2014 Shamita Shetty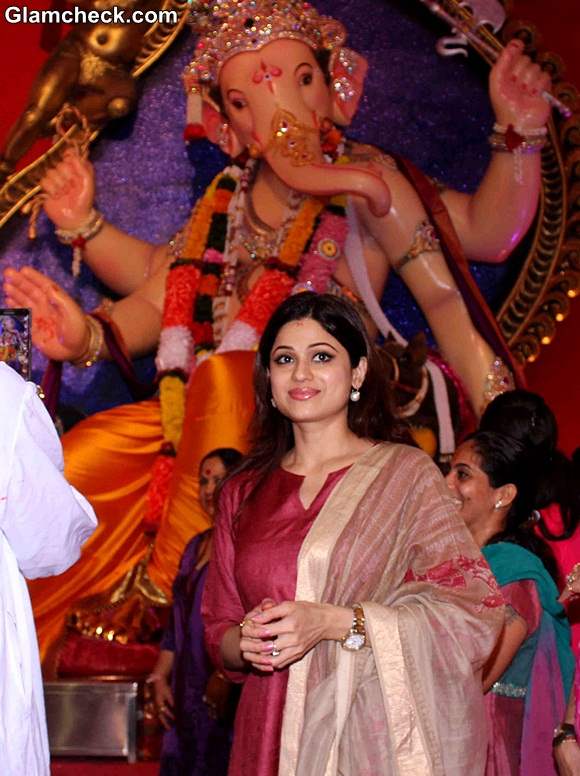 Shamita Shetty at Chinchpokli cha Raja 2014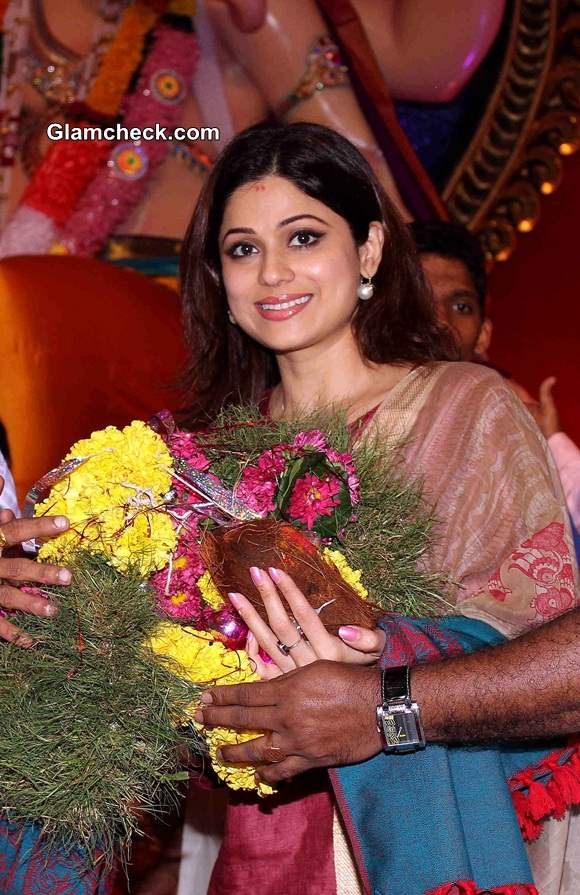 Shamita Shetty Offers Prayers at  Chinchpokli cha Raja 2014
Solaris Images