She was once one of the most sought after actor of Bollywood; now the gorgeous Raveena Tandon will be back with a television show 'Simply Baatein'. Dressed in a stunning red salwar, which was plain red with delicate embroidery detailing only on the neck area, she sure announced she was now back with a bang. With her glossy hair falling loosely on her shoulders, she looked super gorgeous.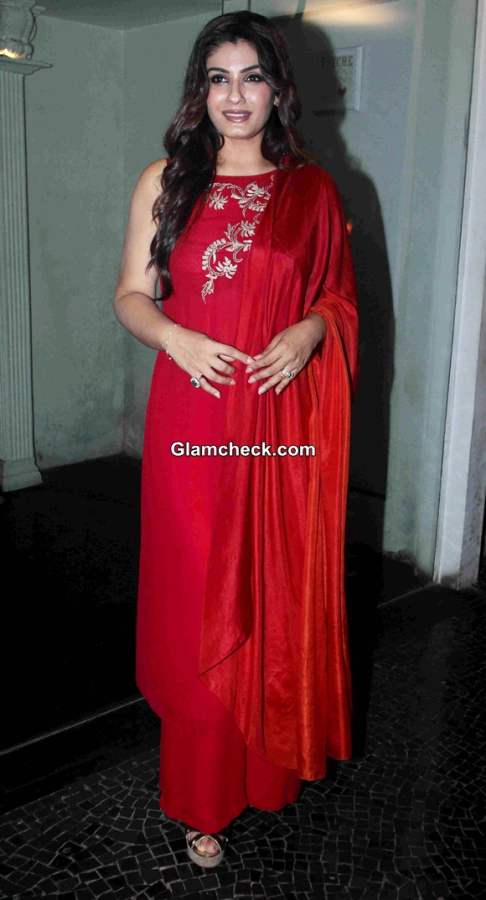 Raveena Tandon at the sundown party for her show Simply Baatein
The show 'Simply Baatein' will be anchored by Raveena and will be telecasted on Sony Pal television channel. We can't wait to see her back on the limelight!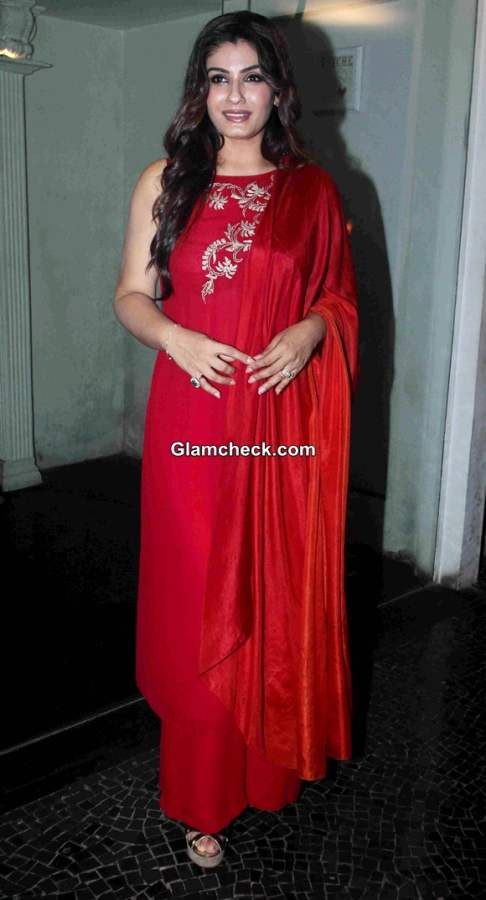 Raveena Tandon at the sundown party for her show Simply Baatein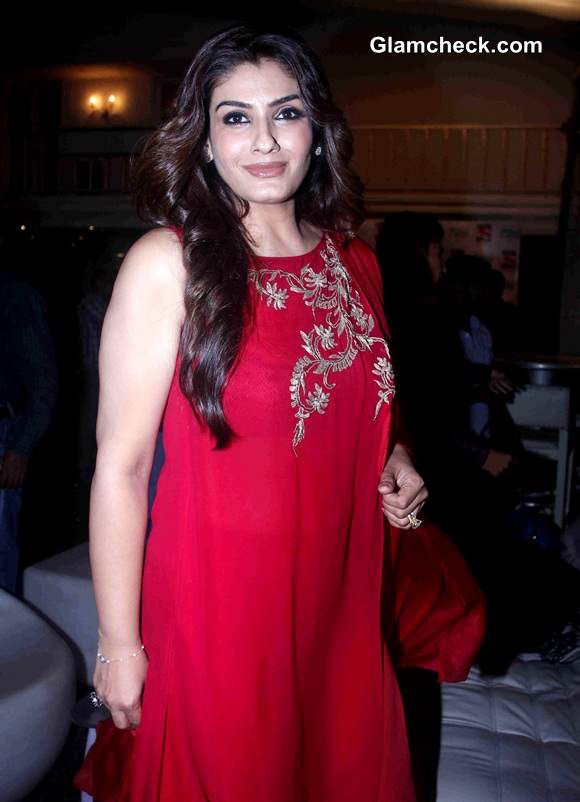 Raveena Tandon 2014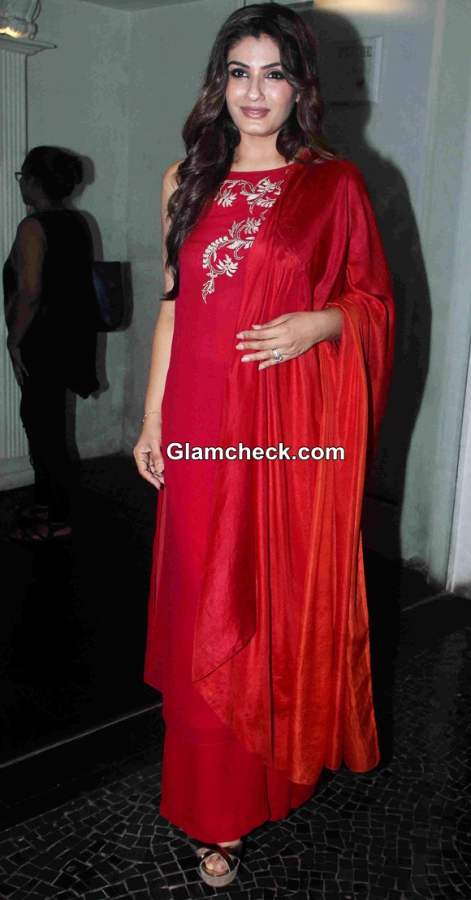 Raveena Tandon 2014 in Red Outfit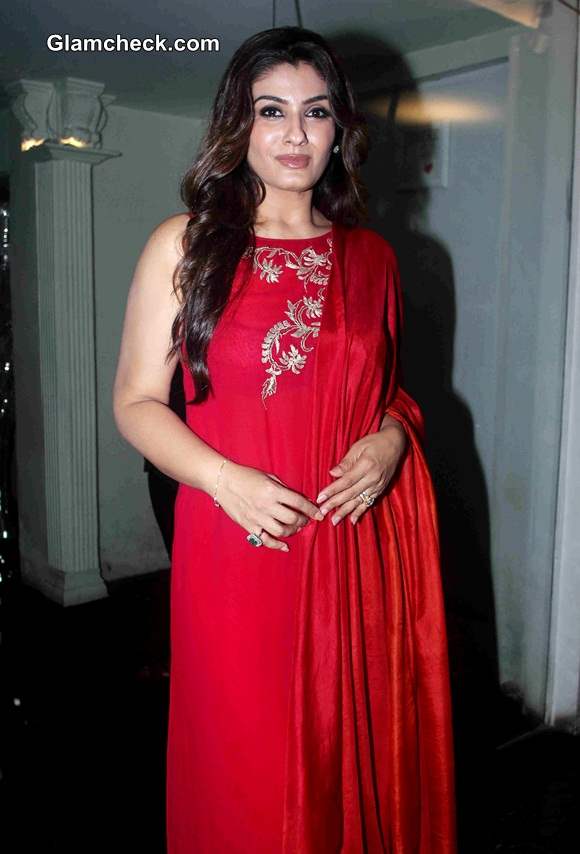 Raveena Tandon at sundown party for her show Simply Baatein
Solaris Images