Sonam Kapoor yet again impressed the fashion police with her innate sense of fashion. She was spotted at the Vogue Fashion Night Out 2014, held at the Palladium Hotel in Mumbai. Donning a lace floral printed Dolce and Gabbana dress, she looked super cute and chic. She styled the bold full skirt with nude pumps and a sparkling clutch. Sonam, we heart the look!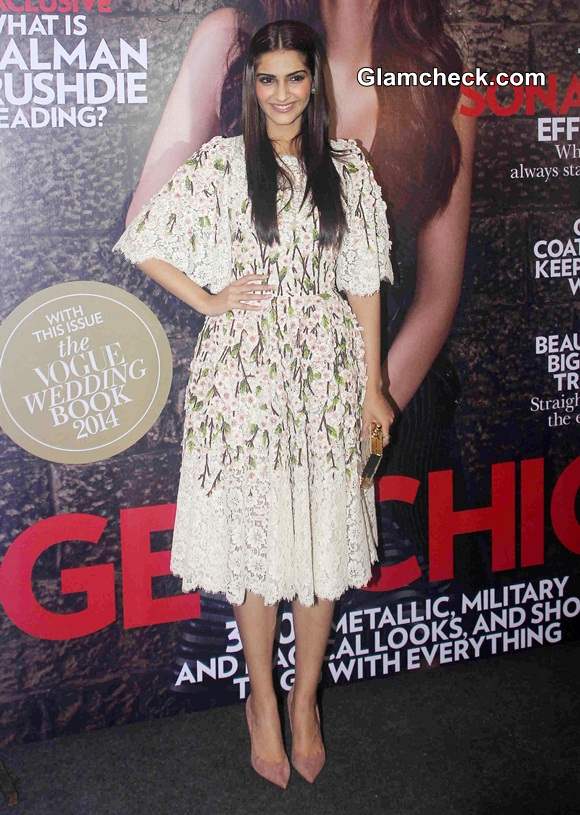 Sonam Kapoor at Vogue Fashion Night Out 2014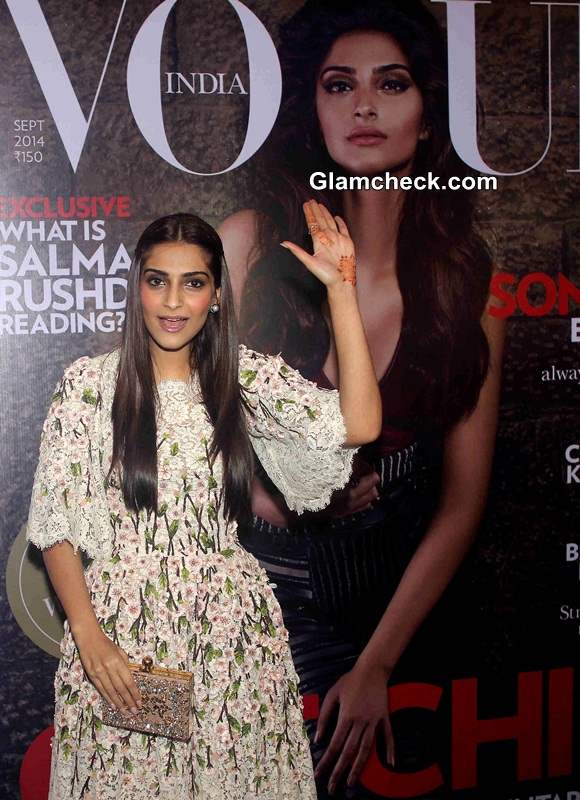 Sonam Kapoor 2014 Vogue Fashion Night Out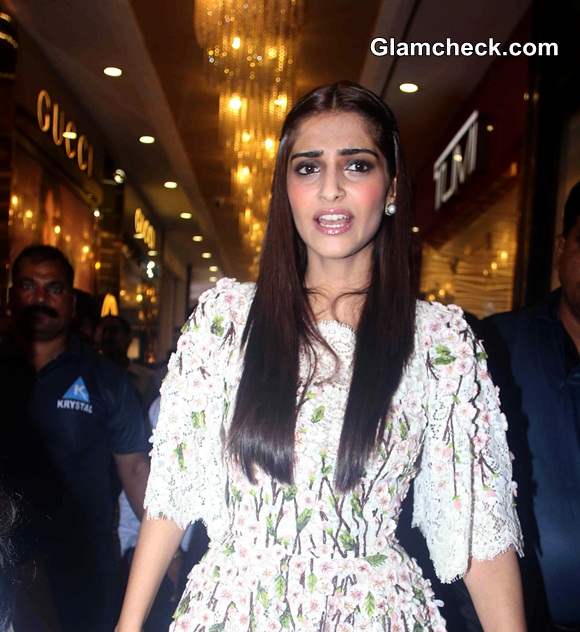 Sonam Kapoor 2014
Another young starlet, Deepika Padukone attended the event along with her co-star Arjun Kapoor. She donned a pair of comfy white shorts, vogue printed shirt and matching white jacket. A pair of ttrendy strap sandal heels in black completed the look. She looked completely stylish and ready to party all night.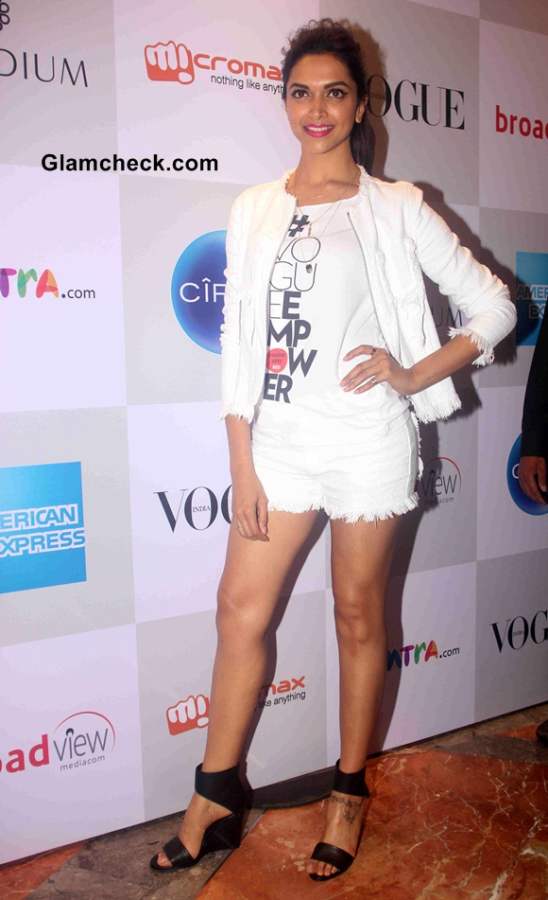 Deepika Padukone at the Vogue Fashion Night Out 2014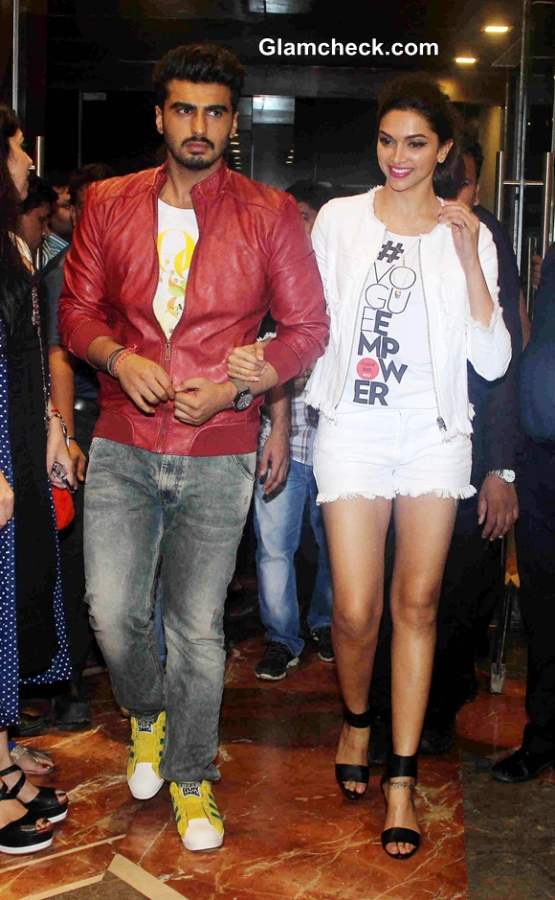 Deepika Padukone 2014 the Vogue Fashion Night Out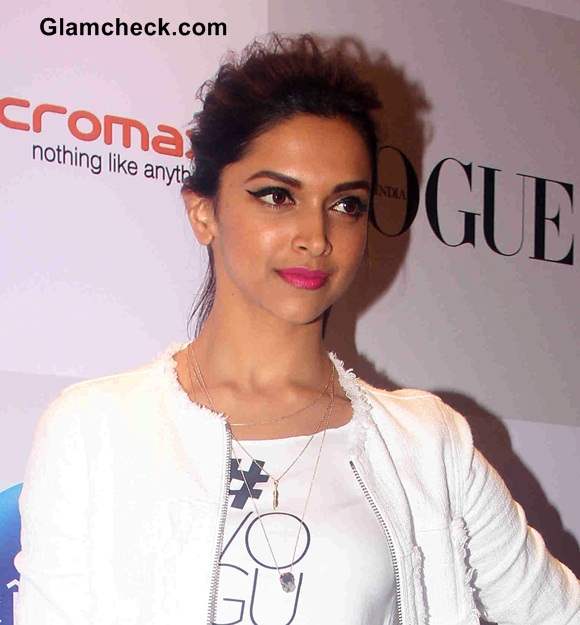 Deepika Padukone 2014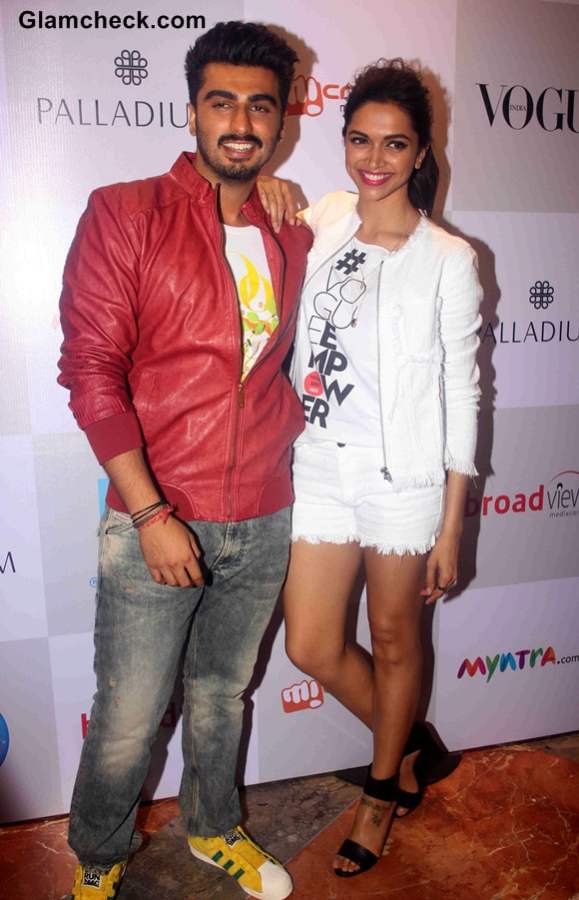 Arjun Kapoor and Deepika Padukone
Arjun Kapoor went for casual denims and tee paired with bright yellow sneakers and reddish biker jacket.
Neha Dhupia donned a blue dress from Ilk by Shikha and Vinita. She styled the look with a sleek hair up-do, flawless make-up and subtle grey heels.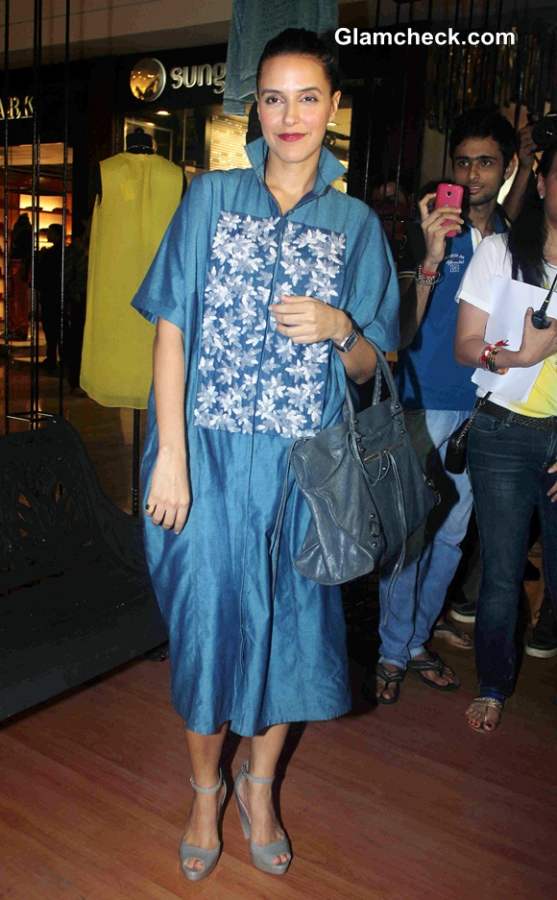 Neha Dhupia 2014
Going for the androgynous look in a navy blue classy Gucci suit was the fashionable Kalki Koechlin. We completely agree with Kalki's effortless, super classy androgynous look.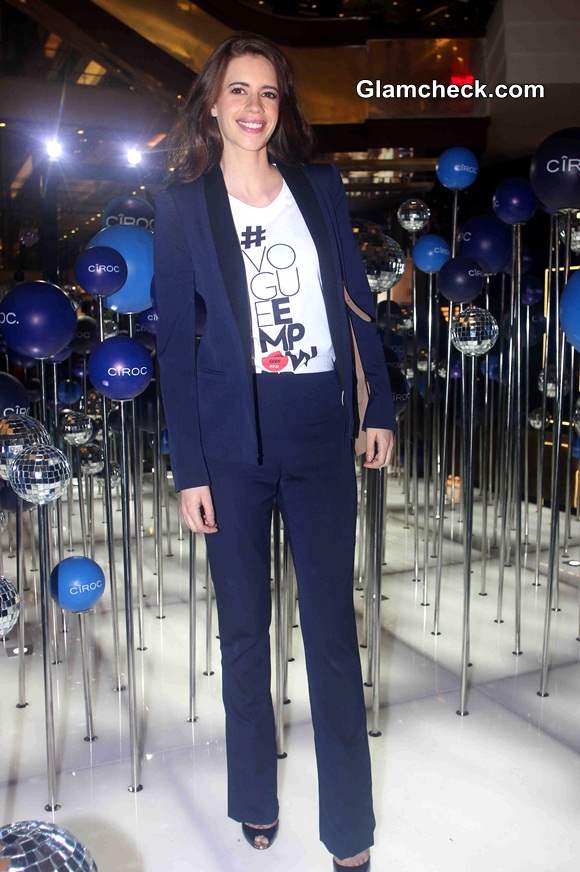 Kalki Koechlin 2014
Solaris Images