Rani Mukherjee, one of the most talented actors in Bollywood industry, has been getting rave reviews and earnings accolades from even his male co-actors for her strong performance in 'Mardaani'. The film is about sex trafficking and a police officer's (played by Rani) effort to fight against such crime.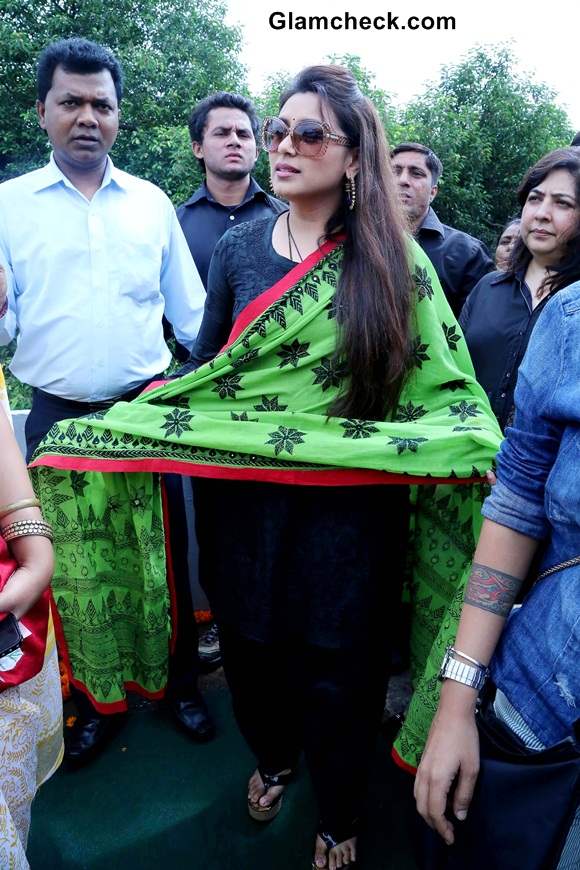 Rani Mukherjee visits anti-trafficking NGO Apne Aap Women Worldwide
The actor was recently spotted in New Delhi, where she played a visit to Apne Aap Woman Worldwide, an anti-trafficking NGO. At the gathering, she urged more women to join the police force in order to eliminate sex trafficking.
She went for a casual ethnic look in simple black salwar suit and a pair of gorgeous loop earrings. We did wish however, that her choice of dupatta be different; the salwar and the dupatta were completely mis-matched and did complement each other at all.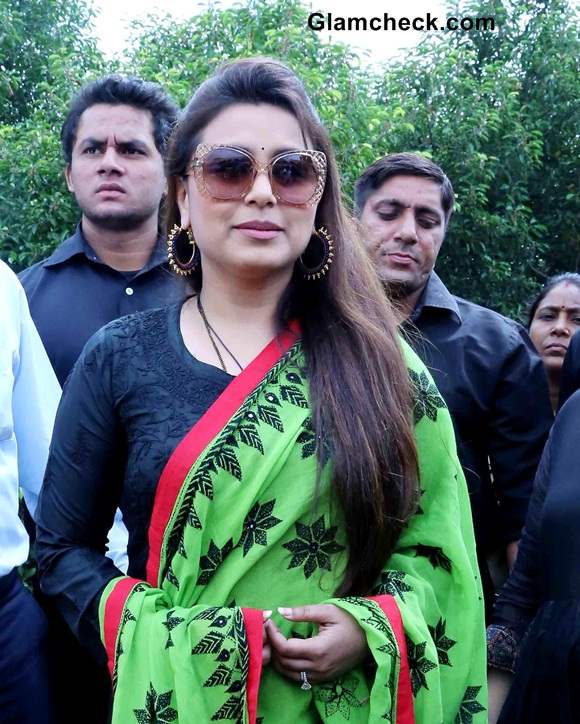 Rani Mukherjee 2014
But Rani gave such power packed performance in the film, we will ignore everything else. It is all the more worth appreciating her effort, since the role was not just de-glam and difficult to play but she is perhaps the only female actor who has played a lady cop as the central character in a movie. Such roles always being reserved for the male actors. We are already seeing a tidal change in the range of Bollywood movies that are being made thanks to actors like Rani Mukherjee.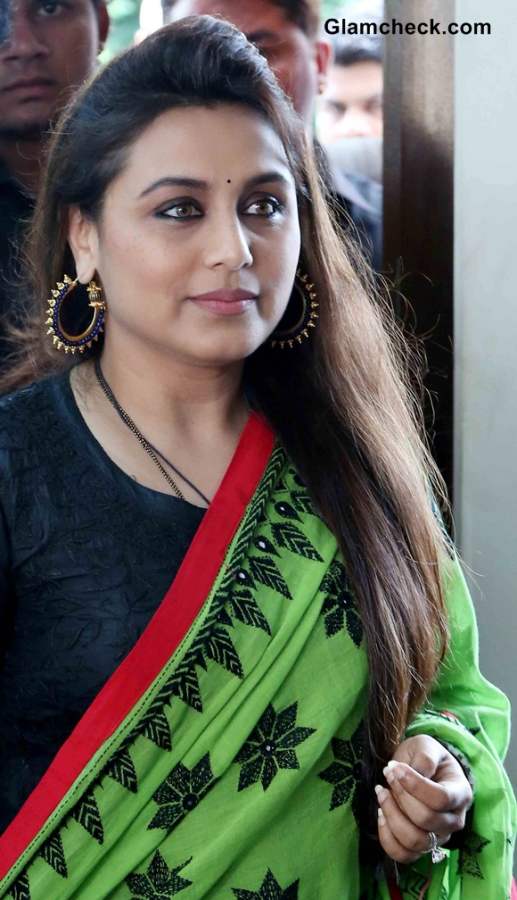 Rani Mukherjee 2014 Pics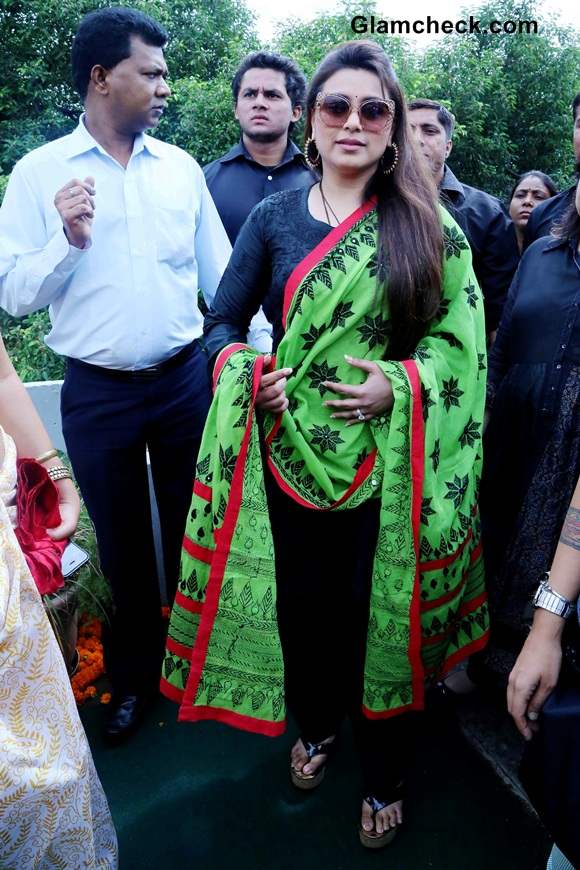 Rani Mukherjee 2014 Pictures
Solaris Images