Actress Deepika Padukone was spotted at Siddhivinayak temple in Mumbai on September 12, 2014. She had come to seek blessings from the Lord for the success of her film 'Finding Fanny'.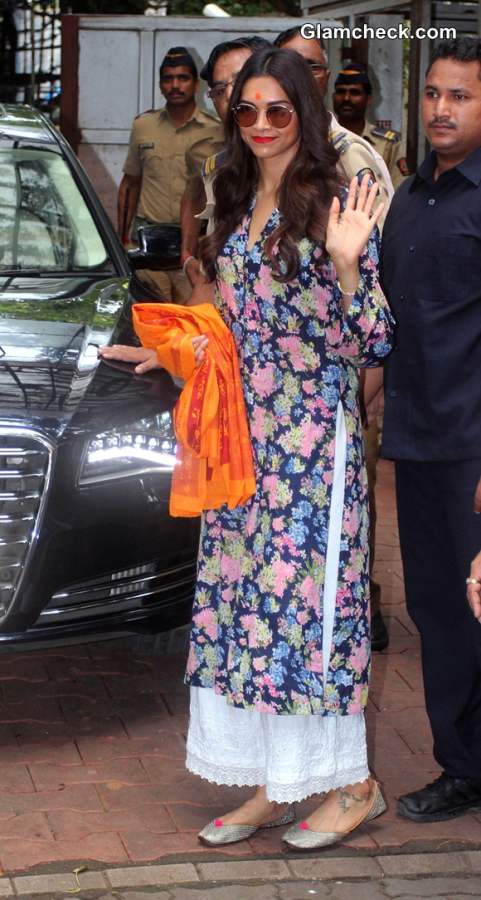 Deepika Padukone at Siddhivinayak Temple  pics
The actress sported a refreshing and pretty floral printed long top for the occasion, which was paired with simple pajama trousers much like a salwar kameez.
Deepika Padukone 2014 at Siddhivinayak Temple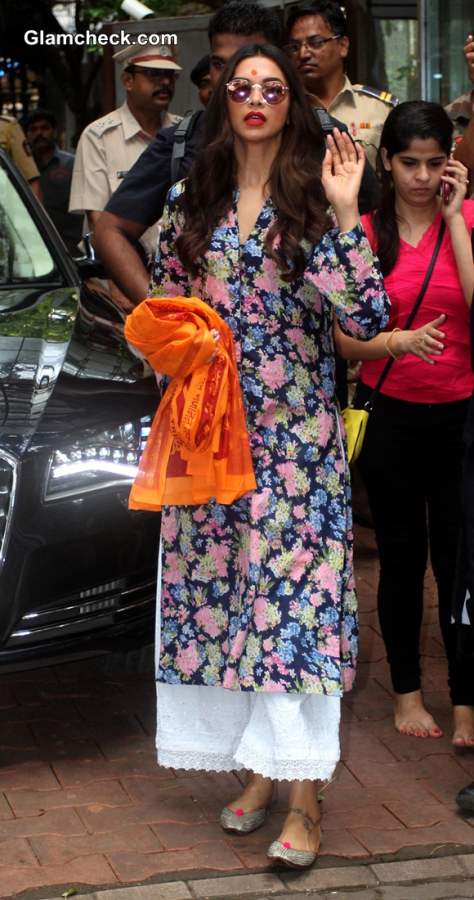 Deepika Padukone at Siddhivinayak Temple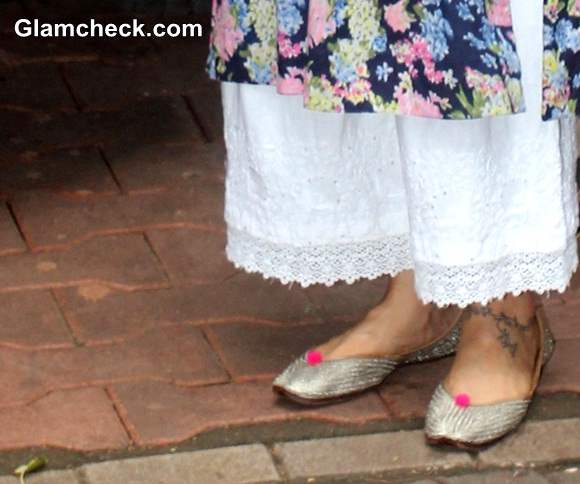 Mojris
A cool look, we must say, especially with those lovely Indian joothis (shoes) in silver and pink. The pretty Indian joothis are perfect not only for your Indian attires but also for your denims, it adds a quirky twist to western look. Have you tried this look yet?
Solaris Images