The mobile game of film Bang Bang which has been developed by Nazara Technologies was launched in Mumbai on 22nd September. Felicitating the event was the CEO of Nazara Technologies, Nitish Mittersain and the Bang Bang lead actor Hrithik Roshan.
This mobile game is an action adventure game that revolves around the storyline of the thriller entertainer film 'Bang Bang'. The gamers will get a chance to experience the thrill of the chase and adventure of the movie through this game. Bang Bang mobile game is available for free downloads on the Google Play store and will soon be available on other major stores as well.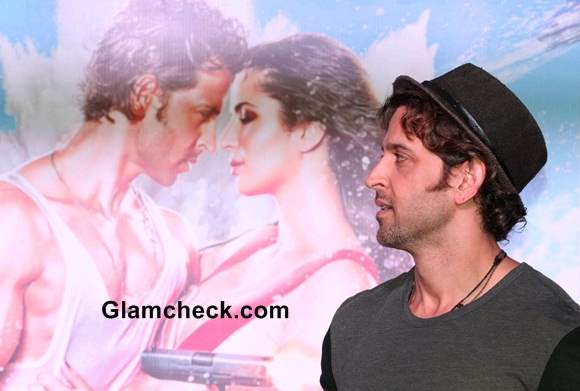 Hrithik Roshan at the launch of Bang Bang mobile game developed by Nazara Technologies
Speaking on the launch of the game, Nitish Mittersain said, "India has witnessed an unprecedented surge in subscribers using internet on mobiles with the number crossing 100 million last year. This clearly makes it one of the largest and most effective medium for brands to reach out to consumers, or fans in the case of movies." He further added, "Hrithik Roshan and Katrina Kaif are undoubtedly among the top actors in the country today, in fact they have gone beyond being just actors and are brands in themselves. This initiative will allow fans to step into Hrithik and Katrina's shoes, giving them an opportunity to get closer to their favourite stars."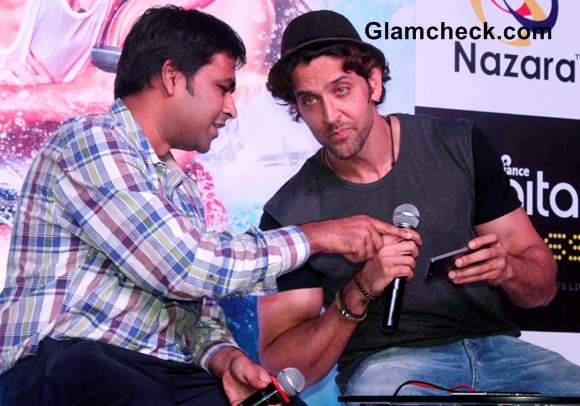 Launch of Bang Bang mobile game developed by Nazara Technologies
Hrithik himself admitted that he is a game freak and loved the game. Keeping up with his stylish sleek look in the film, Hrithik Roshan donned a stylish casual look for the occasion. We already know he can rock any kind of style and he certainly jazzed up this casual look. A grey tee with black sleeves and matching black sneakers was what he chose to pair with his blue denims. Top that with a grey hat, Hrithik completely owned the look. There's just something about men with a hat, don't you agree?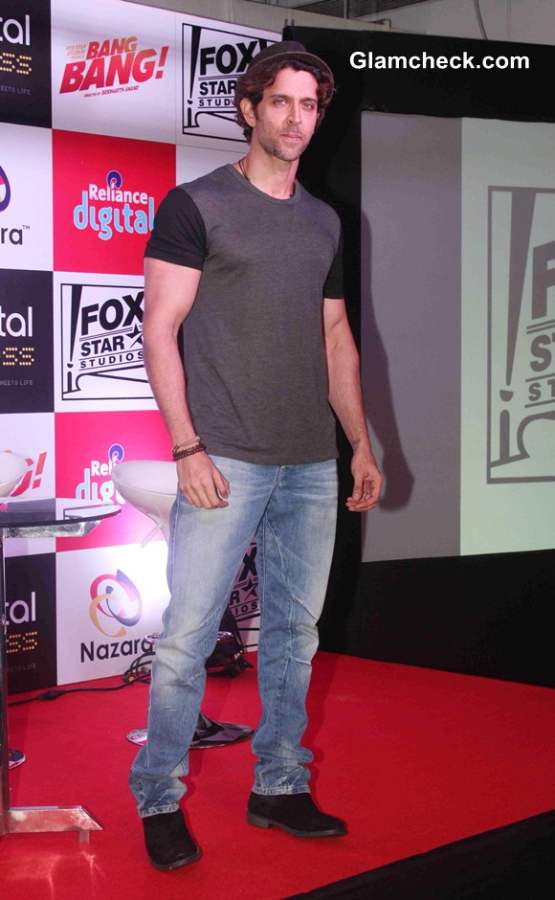 Hrithik Roshan at the launch of Bang Bang mobile game
Hrithik Roshan at the launch of Bang Bang mobile game pics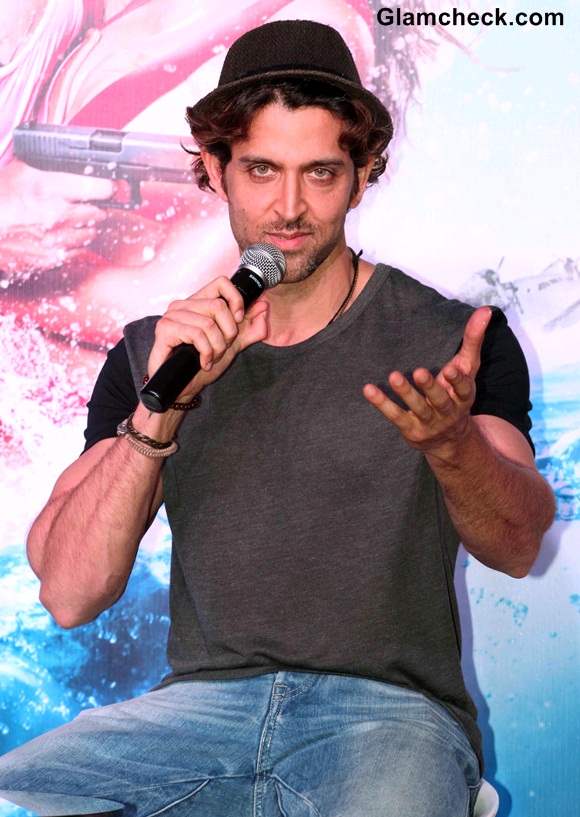 Bang Bang mobile game
Solaris Images