Irrfan Khan and Neetu Chandra inaugurated the 5th Jagran Film Festival in Mumbai, India on September 21, 2014. The festival began with the ceremonial tradition of lighting a lamp; and eminent personalities from the film and entertainment industry attended the gala event.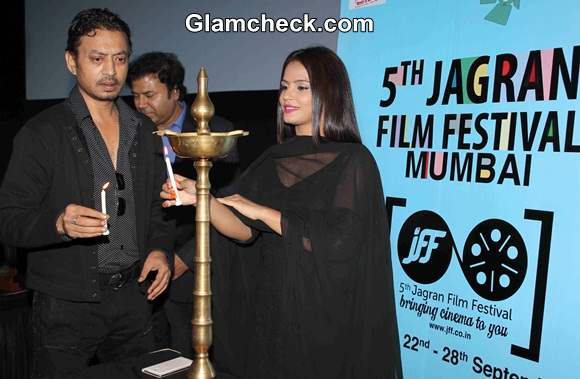 Irrfan Khan and Neetu Chandra at the opening of 5th Jagran Film Festival
The highly acclaimed anti-war drama 'The Woods are still Green' was the first film to be screened during the festival. A notable selection of prominent classic and contemporary films from around the world will be showcased during the seven day film festival which is dedicated to world peace.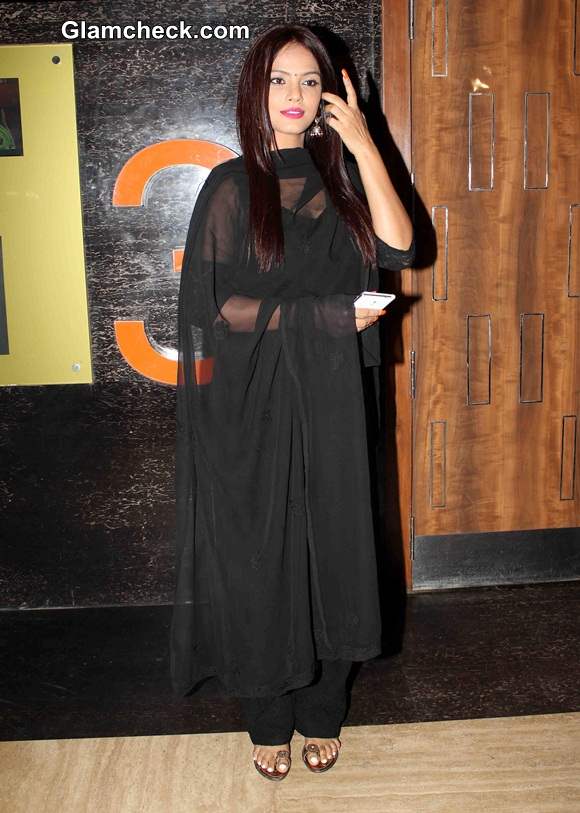 Neetu Chandra at the opening of 5th Jagran Film Festival
For the event, Neetu Chandra donned an all black look in a black colored salwar kameez with a sheer black dupatta. Finishing the look was heavy jhumka earrings, rose pink lips and her sleek straight hair parted in the middle.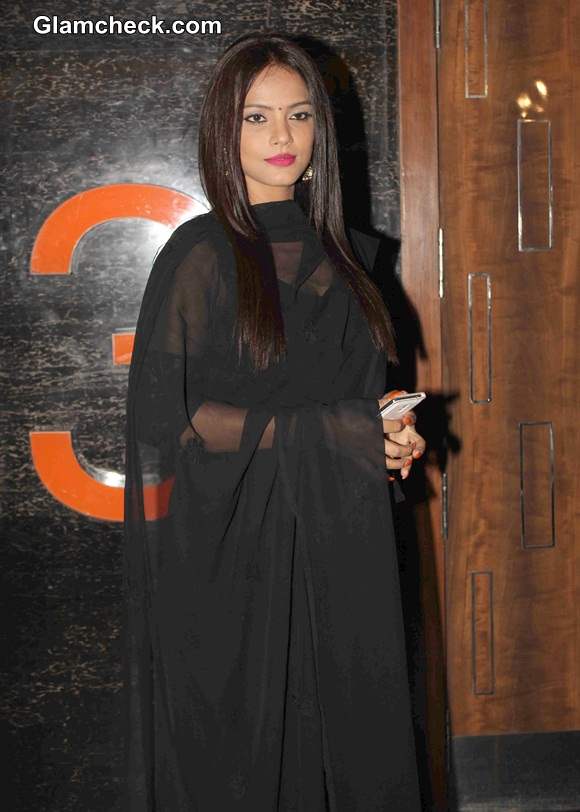 Neetu Chandra 2014 at the opening of 5th Jagran Film Festival
Internationally acclaimed actor, Irrfan Khan also went for all black look in black trousers, black jacket and printed black and white shirt. Said the actor, 'It's vital for Indian movies to travel to get exposure.' He praised the initiative, saying 'I am glad that this festival is taking films from small places, as exposure is very important in today's date. It's the young generation who will take filmmaking to the next level….. We are seeing the change and different films are being accepted."
The 5th Jagran Film Festival will conclude on September 28th, 2014.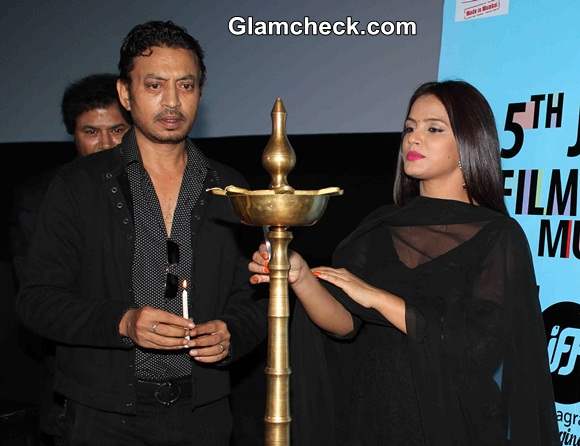 Irrfan Khan Neetu Chandra at the opening of 5th Jagran Film Festival
Solaris Images