We saw some of India's rich and grand fall fashion at the India Bullion and Jewellers Association (IBJA) fashion show. The show was held as part of the India International Bullion Summit in Mumbai, India on October 5, 2014.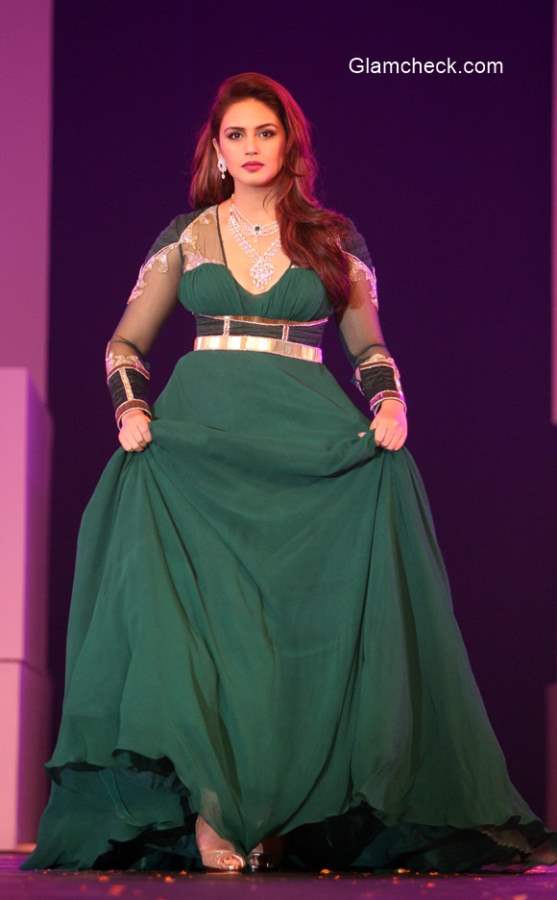 Huma Qureshi as showstopper for Karan Malhotra at the IBJA fashion show 2014
Fashion designer Karan Malhotra is known for his red carpet collection; at the IBJA fashion show we got a glimpse of his latest fall fashion, the highlight of which was the Baroque influence. The designer showcased his grand and royal range in collaboration with P.N. Gadgil Jewellers.
Bollywood beauty, Huma Qureshi was the choice of the designer as the showstopper for his show. Dressed in a deep emerald green gown and adorned with the exquisite white gold, diamonds and emerald jewelleries by P.N.Gadgil Jewellers, the actress was a vision of royalty.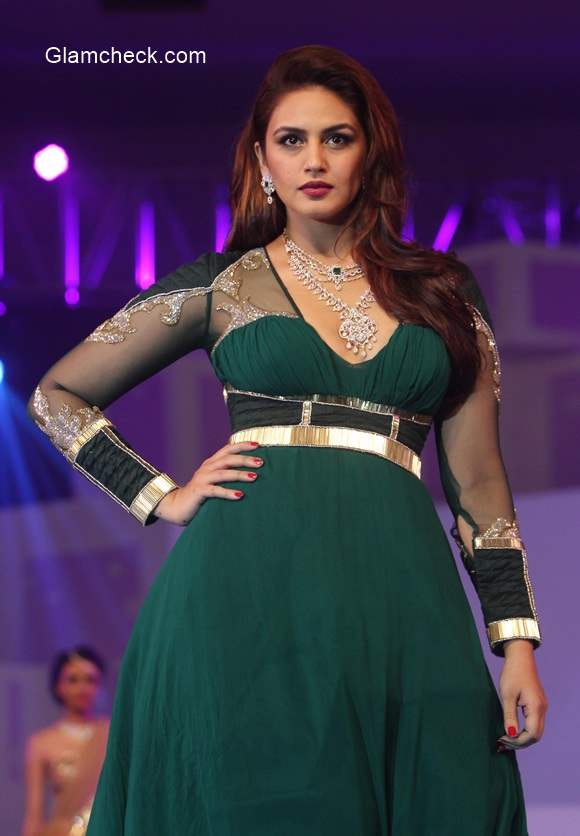 Huma as showstopper for Karan Malhotra at the IBJA fashion show 2014
The gown was given a baroque hand art detailing and quilted panelling besides the intricate gold and silver embellishments. The sleeves were given a delicate sheer finishing and the neckline given a deep cut enough to showcase the gorgeous neckpiece jewellery.
Her gorgeous hair was left to fall around her shoulders and her lips given a deep plum color. Add to that, Huma Qureshi's attitude and confidence on the ramp, she was in every inch a regal beauty.
Karan Malhotra's collection spelled grandeur and included mostly vintage ball gowns with bodice and corsets embellished with Baroque free hand art done by the designer himself.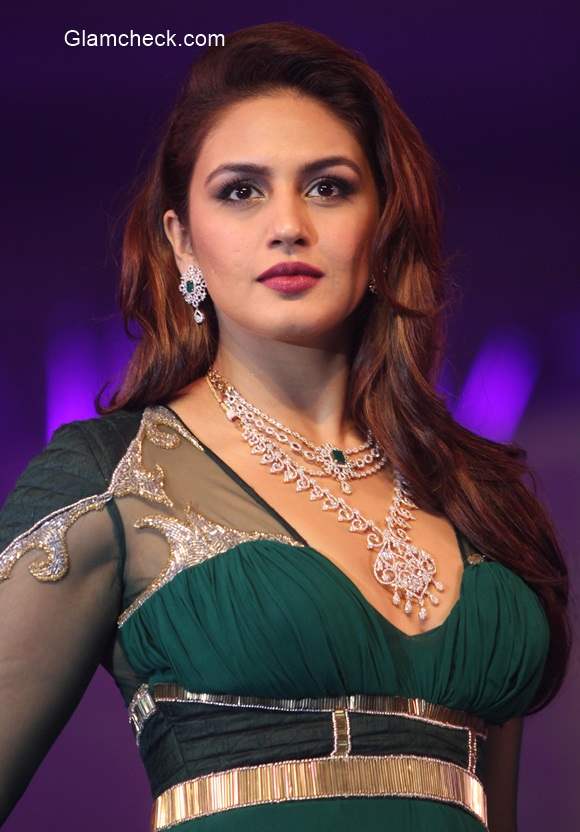 Huma Qureshi 2014 pics
The legacy of the trusted jewellery brand P.N.Gadgil spans not one but six generations of the Gadgil clan. Their flagship heritage Collection has jewellery in polki, jadau, uncut diamonds and traditional Maharashtrian jewellery. The famous jewellery brand showcased a range of delicate and exquisite diamond and white gold collection at the IBJA show.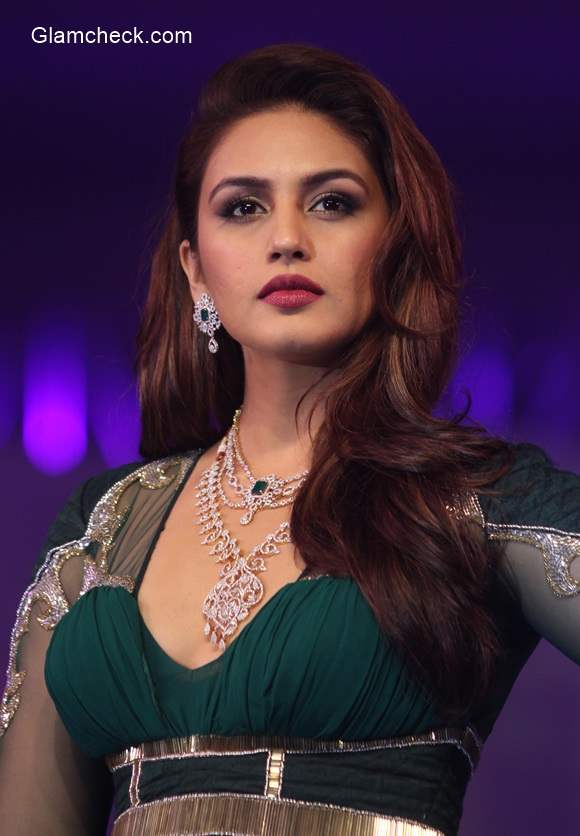 Huma Qureshi 2014
Solaris Images