A special screening of film 'Tamanchey' was hosted by the lead actress of the movie Richa Chadda for her close friends from the industry on 8th October in Mumbai.
Richa looked her sexy best in a floral printed mini dress which she paired with brown heel pumps. Hair pulled neatly into a bun and golden hoop earrings completed the look.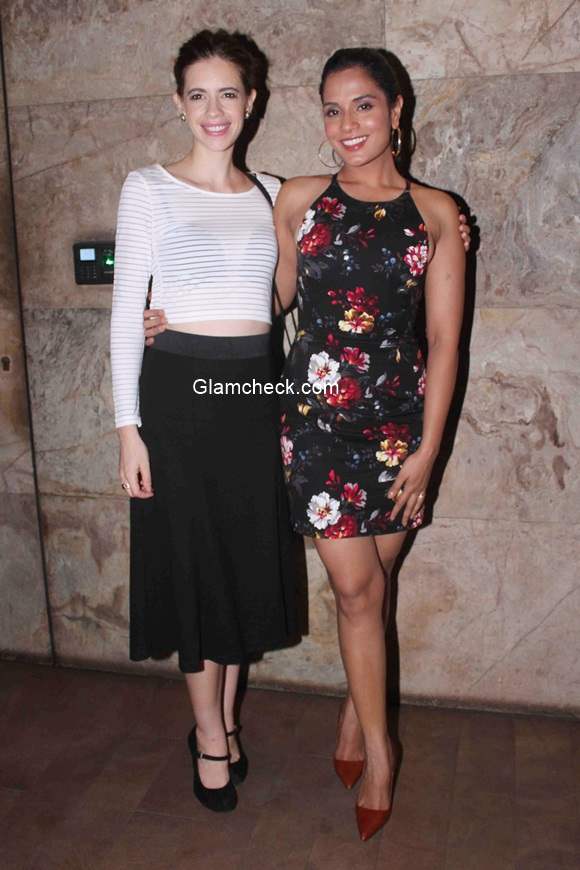 Kalki Koechlin and Richa Chadda during the screening of film Tamanchey
Also spotted was her close pal, Kalki Koechlin who went for a classy black and white ensemble. A calf length black skirt and matching black buckle pumps were paired with a sheer white top. Kalki wore her hair in a bun up-do and chose delicate earrings for accessories. The two pretty actresses gladly posed for the shutterbugs together. Aren't these lovely ladies a sight for sore eyes?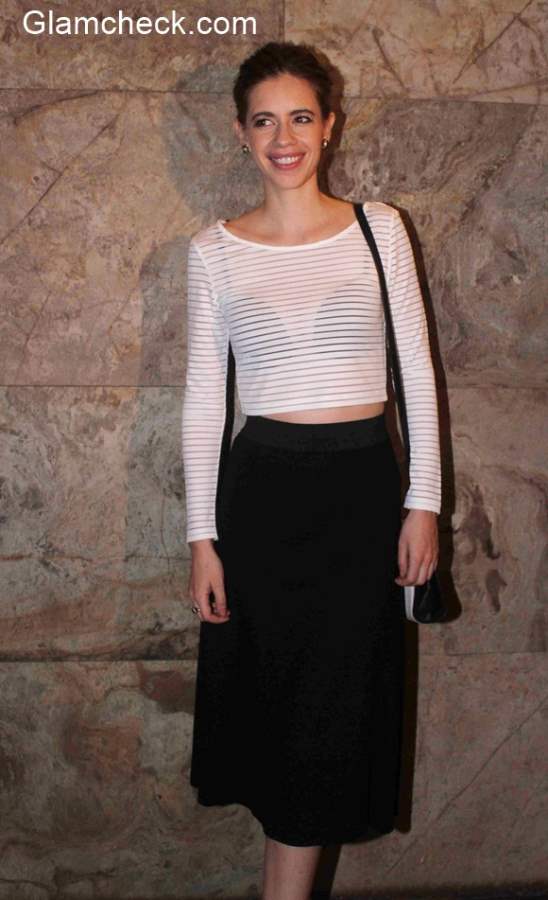 Kalki Koechlin at the screening of film Tamanchey
Tamanchey is a film produced by Suryaveer Singh Bhullar and directed by Navneet Behal. Actor Nikhil Dwivedi stars along with Richa Chadda in the main lead.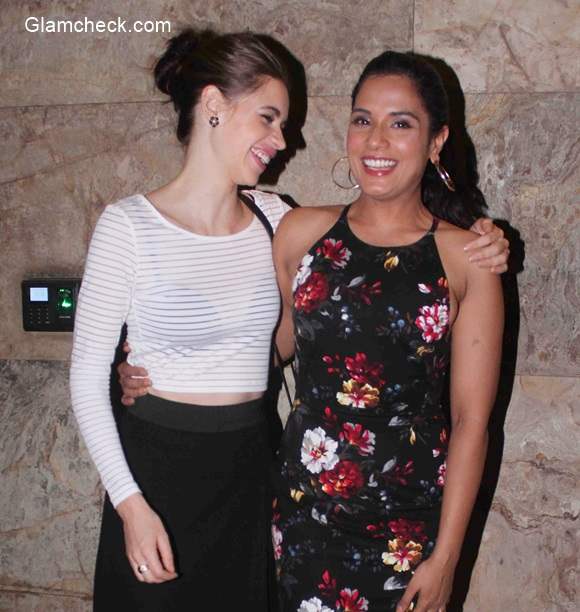 Richa Chadda and Kalki Koechlin at the screening of film Tamanchey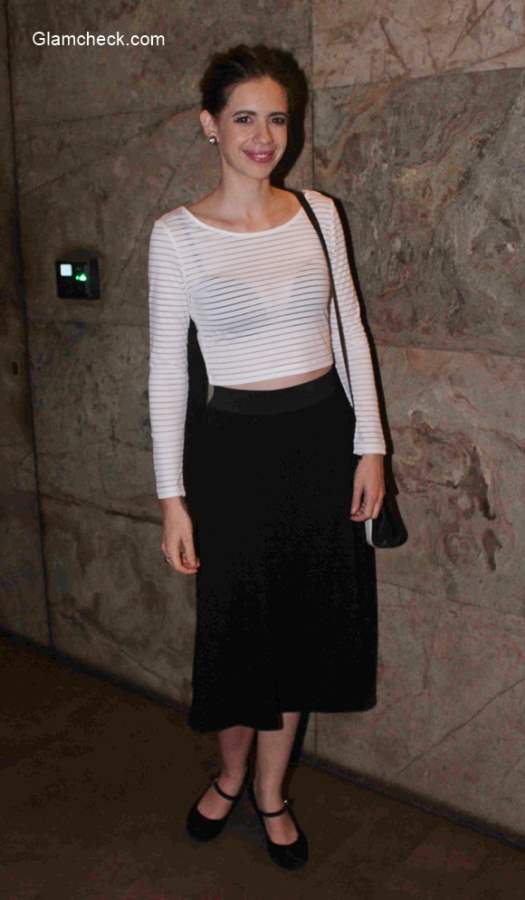 Kalki Koechlin 2014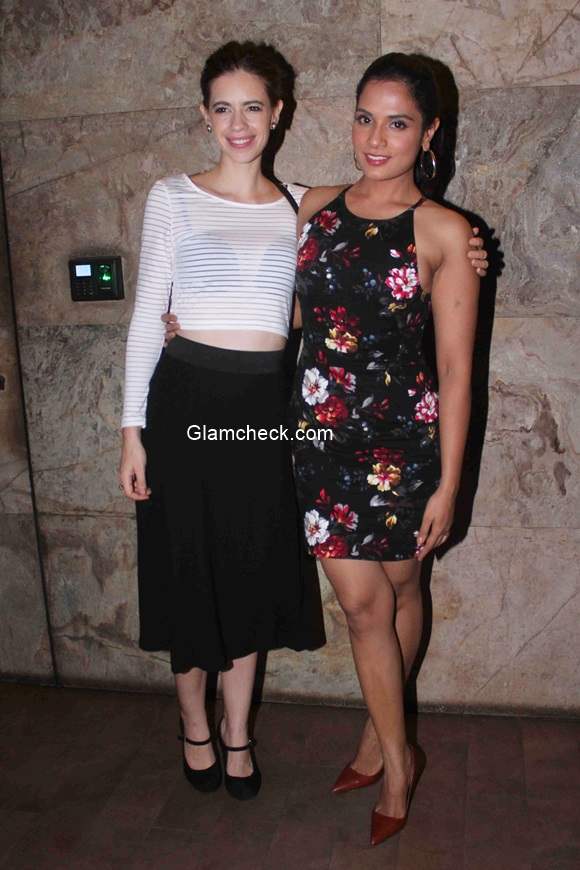 Richa Chadda and Kalki Koechlin at screening of film Tamanchey
Solaris Images