Bollywood actress Katrina Kaif made a solo appearance during a media interaction for her film 'Bang Bang' which has already crossed the Rs. 200 crore figure in a matter of just five days! At the event which was held in Mumbai on 8th October, 2014, the beautiful actress opted for an understated all black look.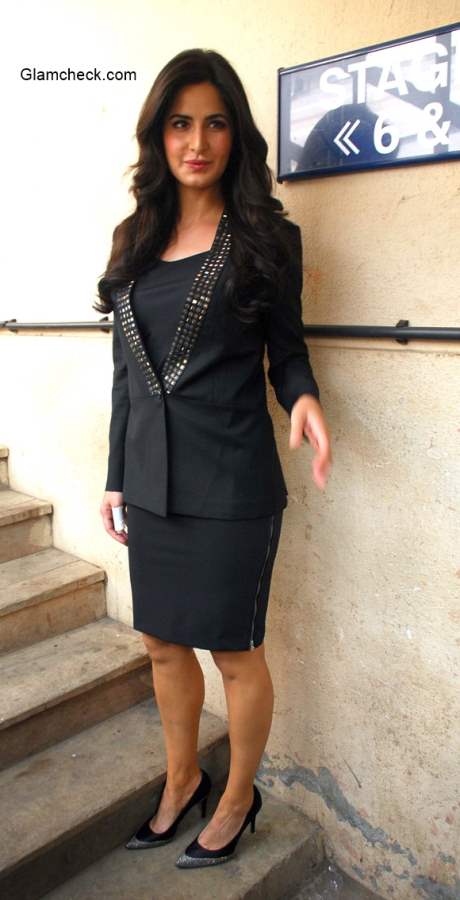 Katrina Kaif goes Black for Bang Bang media interaction
A studded black summer blazer, black tank top, a side zipped black Zara skirt and gorgeous glittering black Stuart Weitzman pumps completed the look. The actress wore her wavy hair down and opted for simple natural make-up.
She looked lovely as always but we do wish there were some contrast added to the ensemble. Anyhow, we won't complain, especially with that lovely glow on her skin!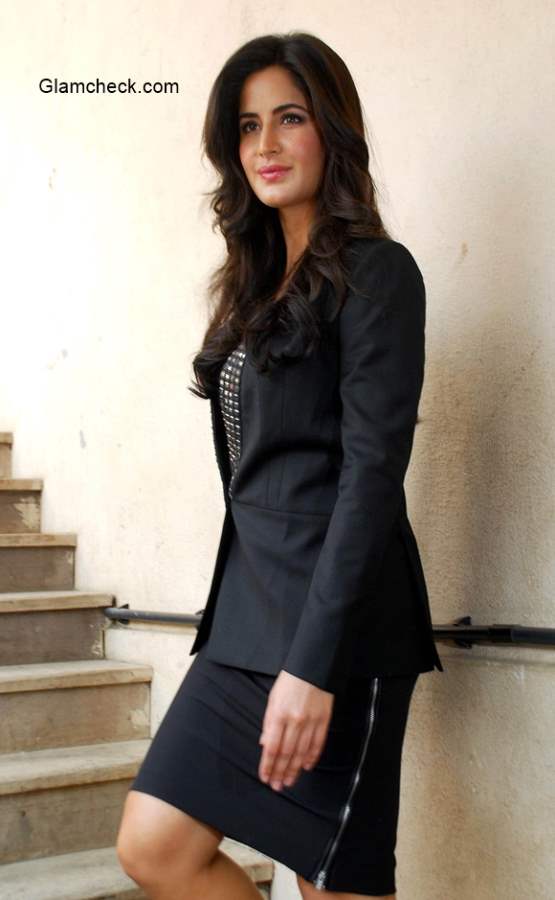 Katrina Kaif in Black Outfit 2014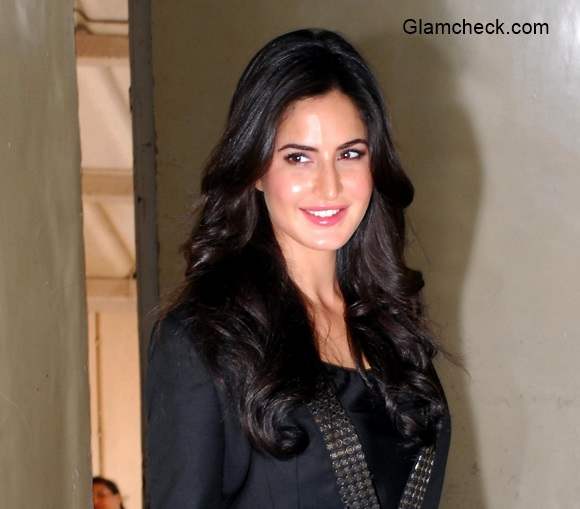 Katrina Kaif 2014
Katrina Kaif 2014 Bang Bang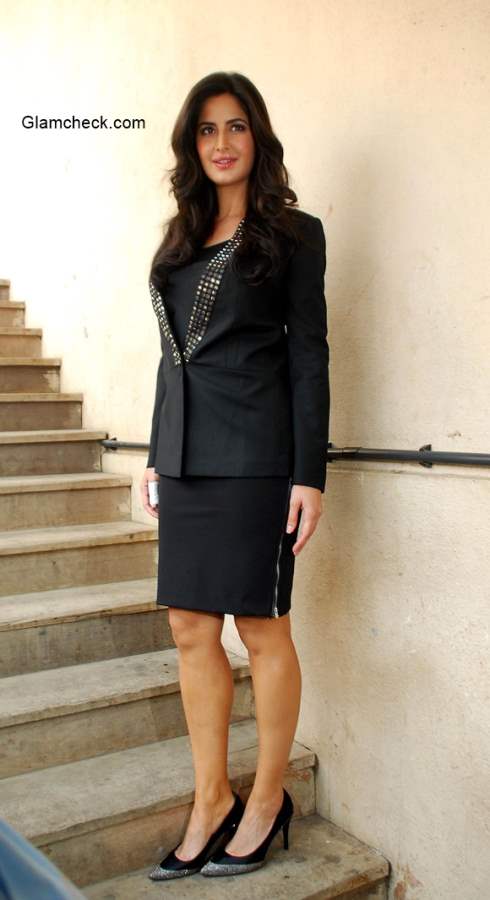 Katrina Kaif 2014 Bang Bang pics
Solaris Images