The international U.K based mega jewellery brand Zaira Diamond added another city to its list of popular Indian outlets. Its first outlet was opened at Chandigarh in February, 2010. The latest outlet in Ahmedabad was inaugurated by the beautiful Bollywood actress Raveena Tandon on 11th October, 2014.
Raveena Tandon inaugurates Zaira Diamond showroom in Ahmedabad
Speaking on the occasion, Raveena said that what she really liked about Zaira Diamond is that there jewellery designs are so beautiful and varied, there is always something to suit everyone's personal style and that one will never return empty handed. Besides their fine craftsmanship, another feature is their price range wherein the there is always something that would suit one's budget without compromising on the finesse and quality of the jewellery. She further added that diamonds are her personal favourite; she also stressed that jewellery is not just a piece of ornamentation but also a good investment option.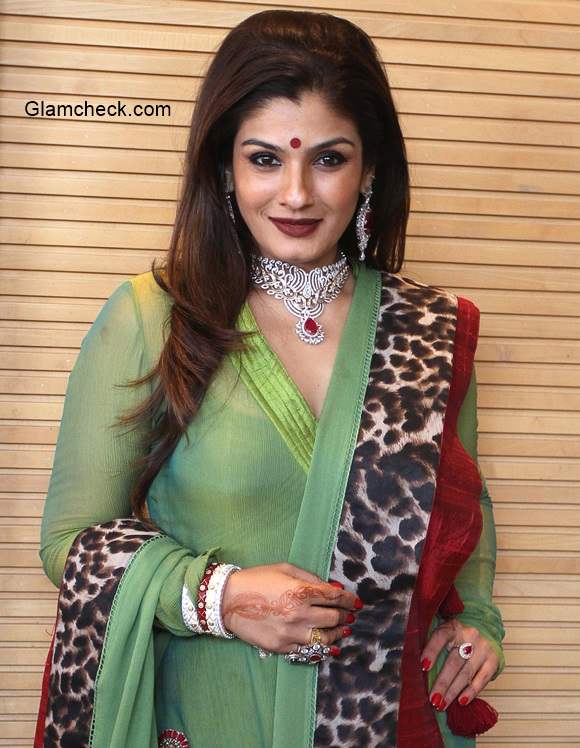 Raveena Tandon at Zaira Diamond showroom in Ahmedabad
For the event, Raveena Tandon was dressed in an olive green salwar suit and an animal printed dupatta with dark red border. For jewellery, she wore heavy diamond jewelleries. She gave her hair a slight retro beehive hairstyle and painted her lips a dark red.
Raveena Tandon 2014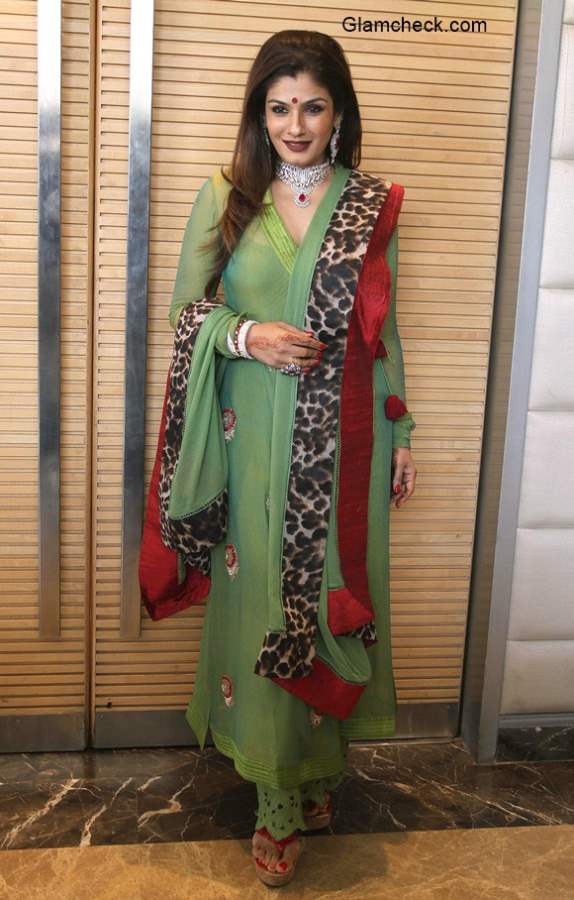 Raveena Tandon 2014 Pics
Solaris Images