Who is that pedalling down the street? Why is there such a huge crowd and why are they so excited to click his picture? He is none other than the Bollywood mega star, Amitabh Bachchan! This unrecognizable look is courtesy his new look for Shoojit Sircar's 'Piku'.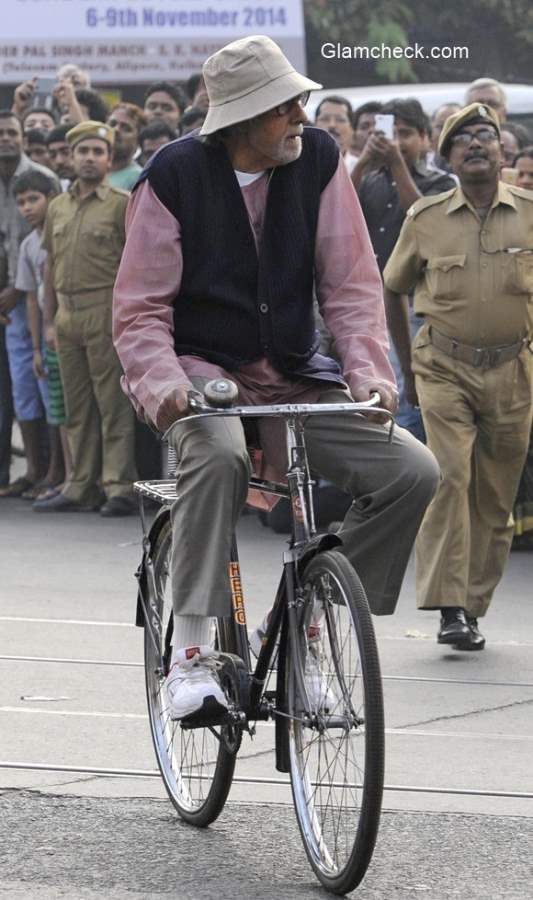 Amitabh Bachchan's new look for 'Piku'
Dressed in simple kurta, grey pants, half sweater and a hat, Amitabh Bachchan was seen cycling the streets of Kolkata. He pedalled through the BBD Bagh area that houses the famous Writers Building besides many other heritage structures. He is back in the city after eight years, his last visit being for Rituparno Ghosh's 'The Last Lear' in 2006.
The megastar expressed that he felt nostalgic and relished many memories of Kolkata. . The crew of the film said that they saw Amitabh Bachchan pedalling around the streets even after the shot was over.
Amitabh Bachchan has gone through a complete make-over for his role in 'Piku'; he had to gain weight and even sported a paunch to achieve the look.
Piku will hit the screens on 30th April, 2015; the film stars Deepika Padukone and Irrfan Khan besides Amitabh and also marks the reunion of Shoojit Sircar, Ronnie Lahiri and Juhi Chaturvedi.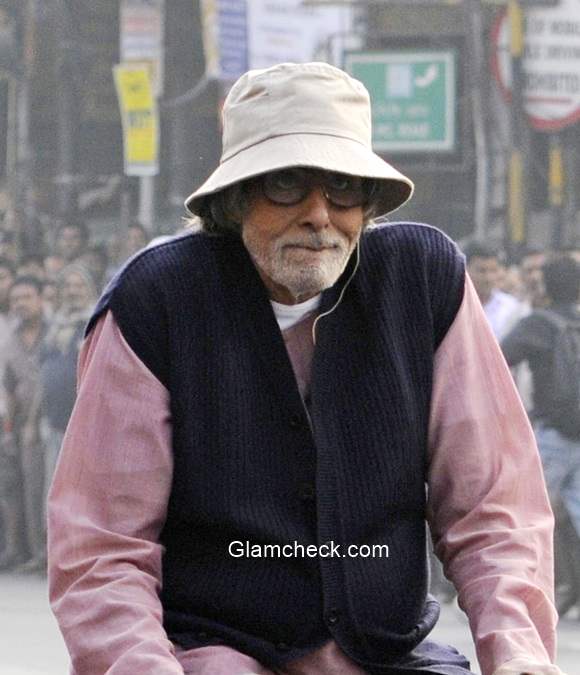 Amitabh Bachchan look in Piku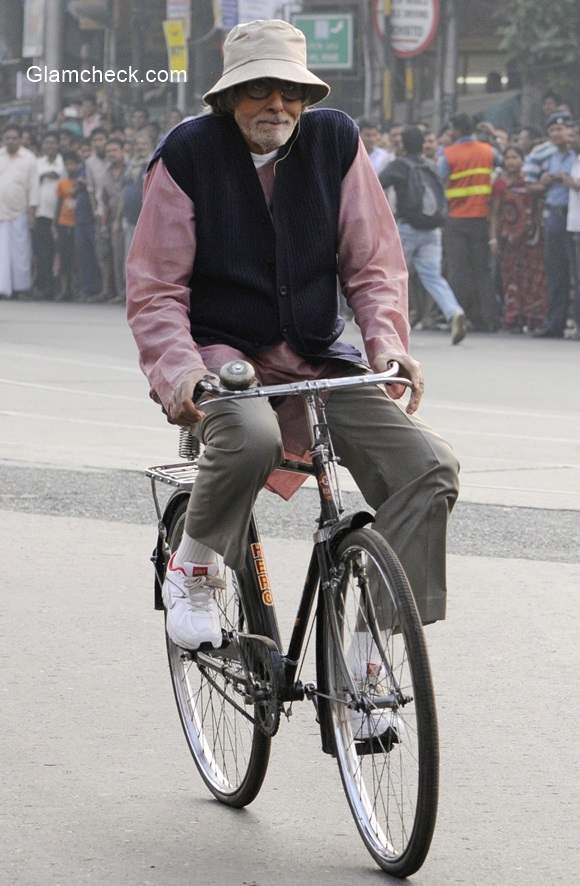 Amitabh Bachchan in Piku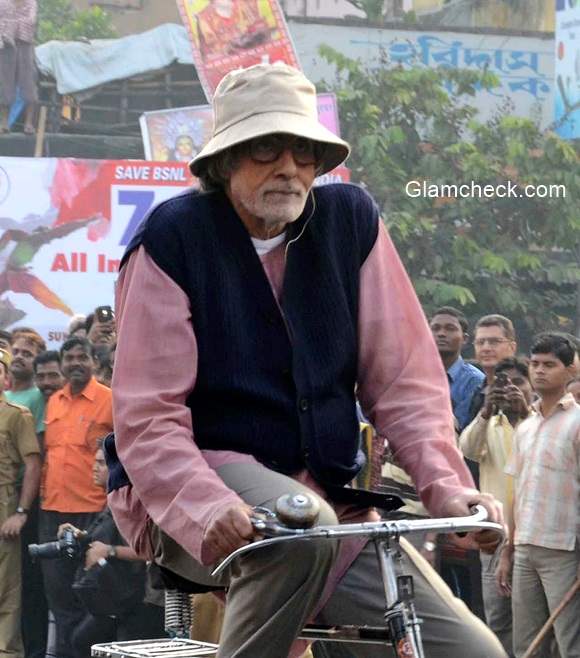 Amitabh Bachchan in Piku 2015
Solaris Images