Suzanne Khan, ex wife of Bollywood actor Hrithik Roshan, was spotted outside a restaurant in Mumbai, India on November 19, 2014. The leggy beauty has always had a great style of her own, rivalling that of any Bollywood diva. She didn't disappoint with her look for this evening either.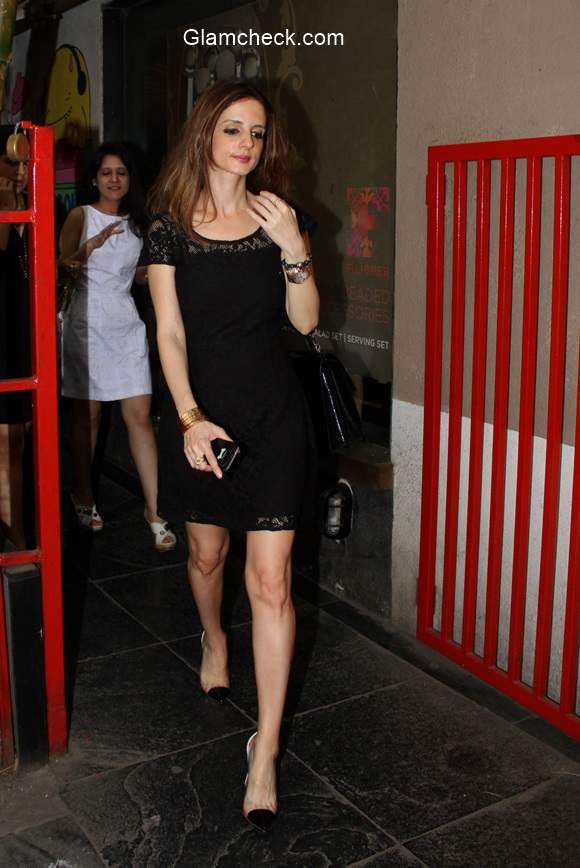 Celeb Spotting – Suzanne Khan at Mumbai Restaurant
She sported a simple yet very beautiful short black lace dress, the sheer component on the hem and on the neckline adding dainty feminine touches. She picked a versatile pair of black-tipped nude pumps to accessorize the look in addition to gold cuffs on each hand and a large black handbag.
Her long brown hair was left loose in seemingly-natural waves while a pink lippie and her signature dark eye liner completed the look. The whole ensemble was classic all the way, and yet so contemporary.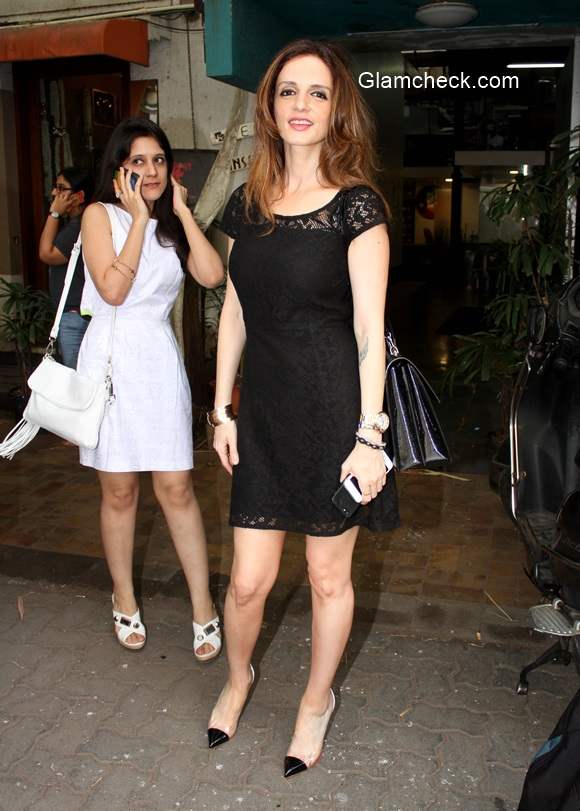 Celeb Spotting – Suzanne Khan 2014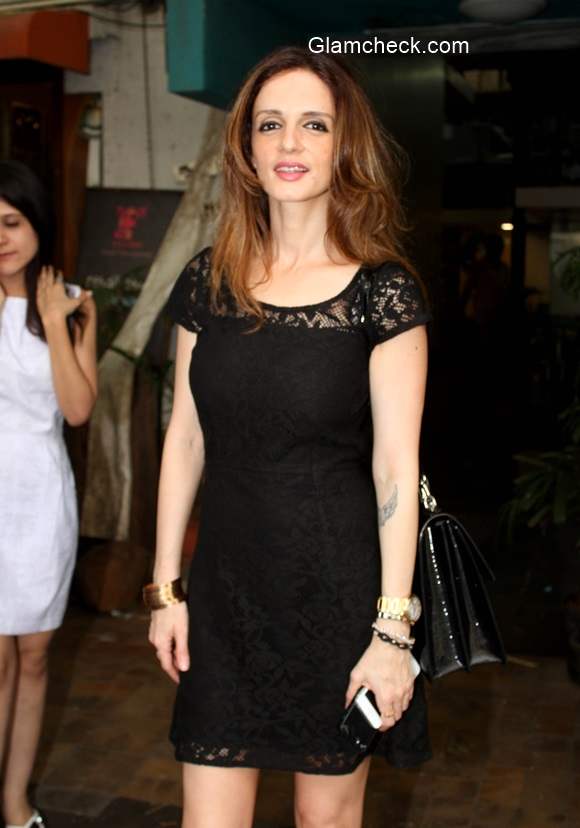 Suzanne Khan at Mumbai Restaurant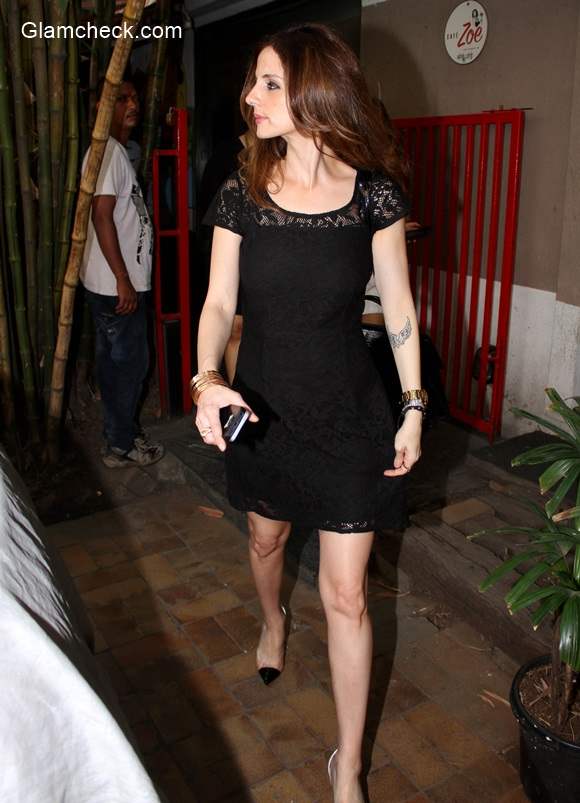 Celeb Spotting – Suzanne Khan
Solaris Images