Having long been a devout follower of Swami Vivekananda's teachings, actress Kangana Ranaut took time out from her busy schedule to celebrate the 152nd birth anniversary of Swami Vivekananda on 12th January, 2015 in Mumbai.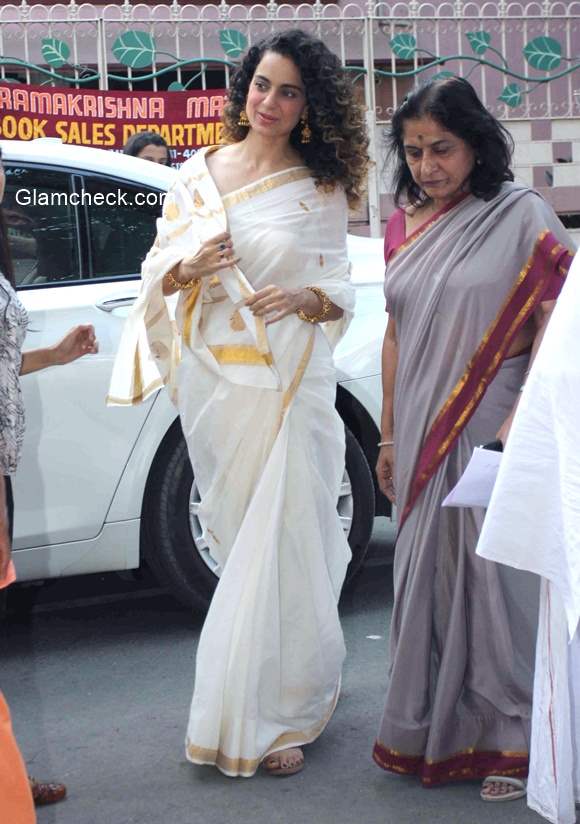 Kangna Ranaut in White Saree with Golden Border
Keeping her look uncomplicated, the actress spelled elegance in a simple white saree with gold border and a matching sleeveless blouse. She kept her trademark curls casually open and accessorised the look with chunky gold bangles and earrings. Kangana looked ethereal lovely.
Kangana has lent her support to the mission on numerous occasions and has been quite vocal about her belief in the Ramakrishna Mission.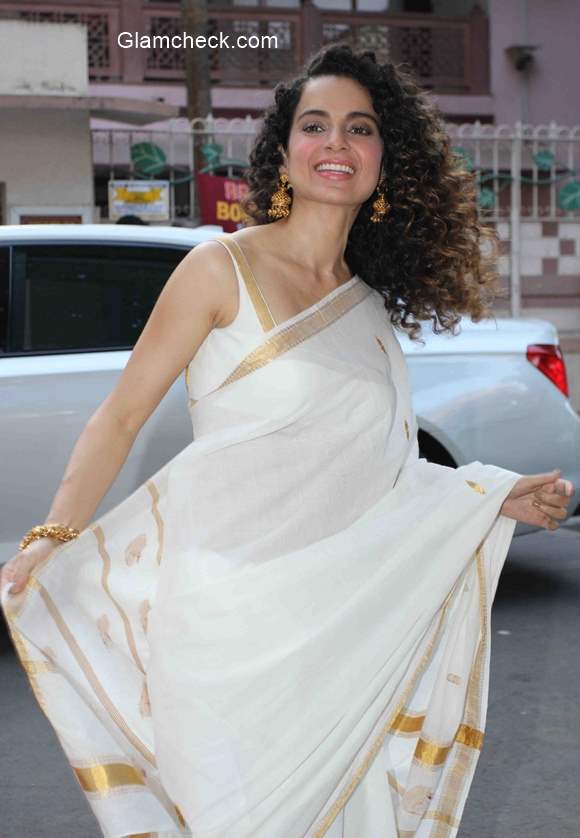 Kangna Ranaut in White Saree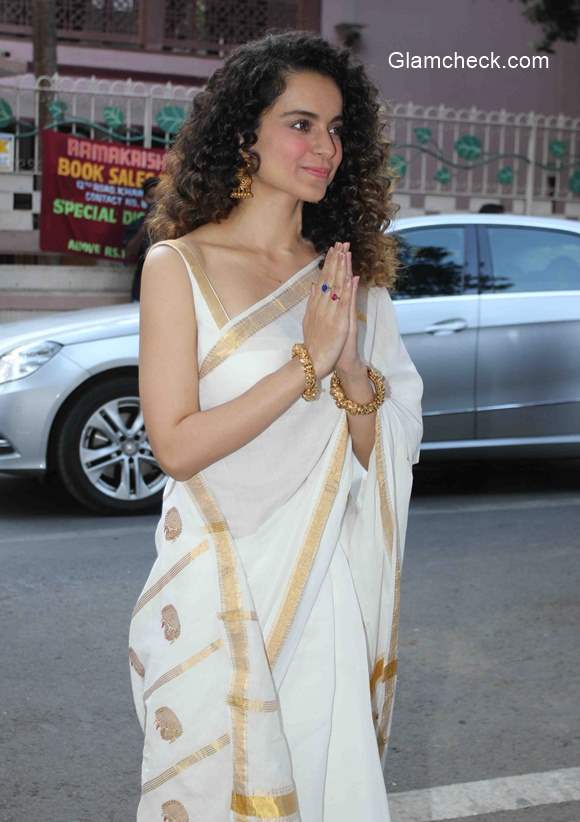 Kangna Ranaut visits Ramakrishna Mission 2015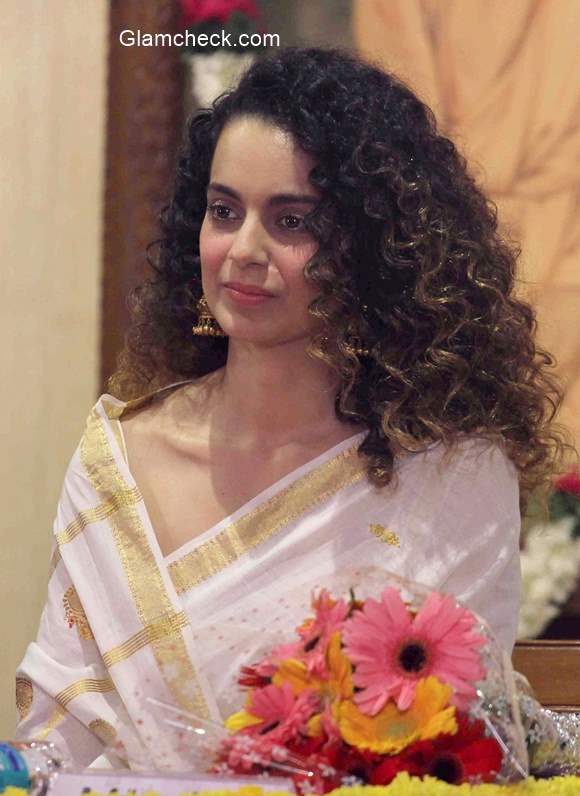 Kangna Ranaut 2014 pics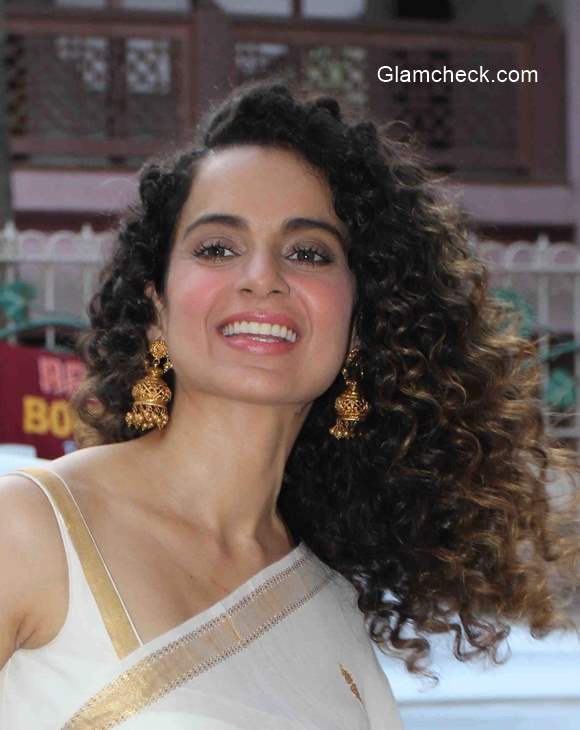 Kangna Ranaut 2015 in Saree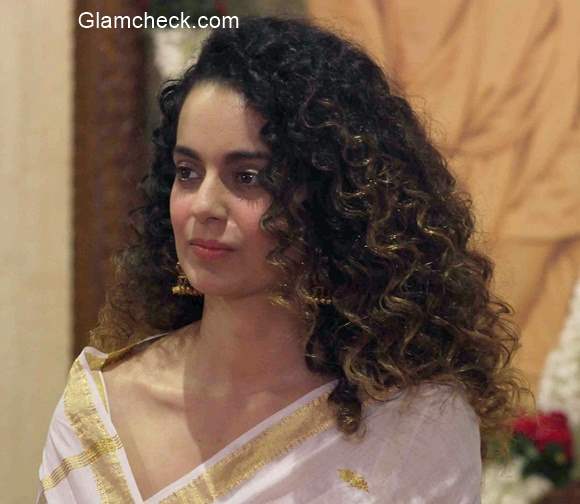 Kangna Ranaut 2015
Solaris Images