The trailer launch of Amit Khanna's latest film 'Badmashiyan' saw its star casts Gunjan Malhotra, Sidhant Gupta, Suzanna Mukherjee, Karan Mehra and Sharib Hashmi come together in Mumbai on January 28.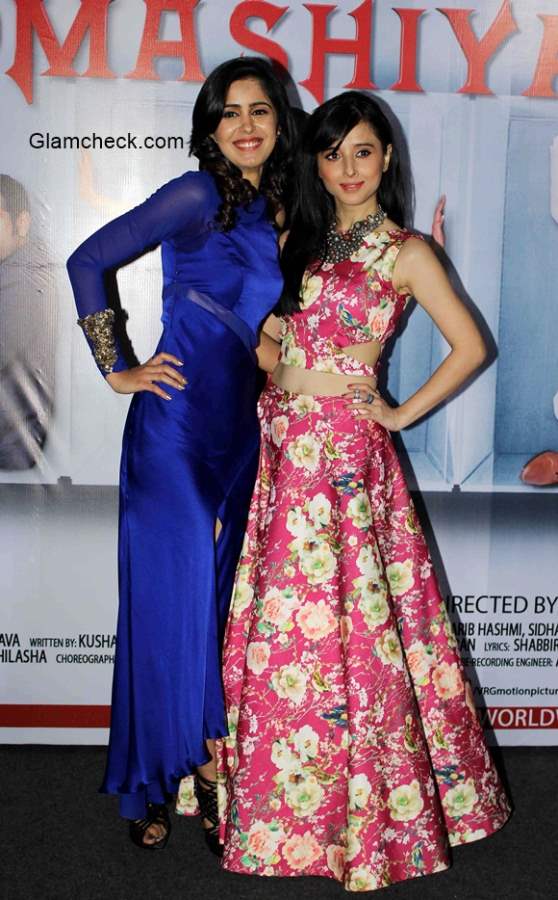 Gunjan Malhotra and Suzanna Mukhe
Suzanna Mukherjee who has starred in 'Tutiya Dil' chose a lovely two piece Nishka Lulla creation. The floral and bird print dress was a welcome choice on the young Suzzane. Tangerine lips, straight hair and statement ring completed her look. Lovely!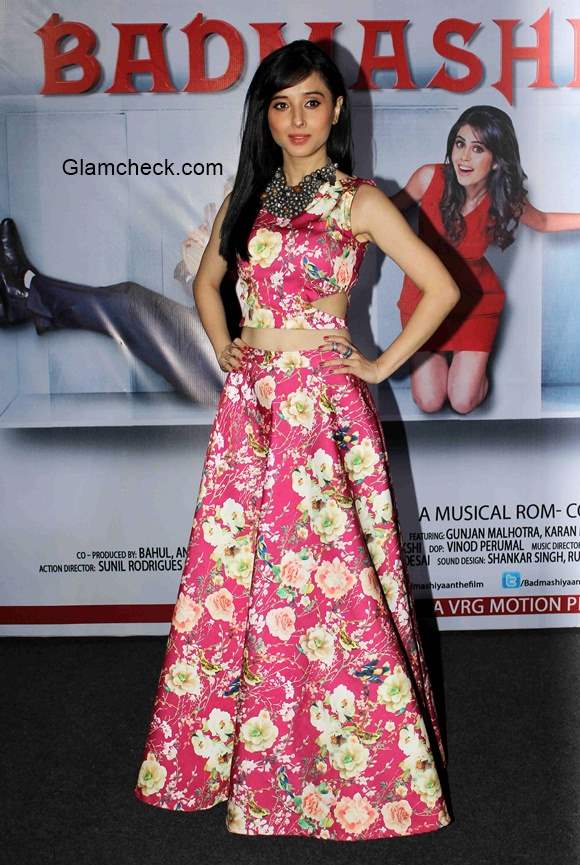 Suzanna Mukherjee in Badmashiyan movie
An electric blue gown with a front slit was Gunjan Malhotra's choice for the event. She styled the look with strappy heels and retro curls.
Sharib Hashmi who has been acclaimed for his performance in 'Filmistaan' has played the lead role the film. He chose a grey, white and black suit for the event.
Badmashiyan is a romantic comedy about a beautiful girl who cons boys and runs way with their money.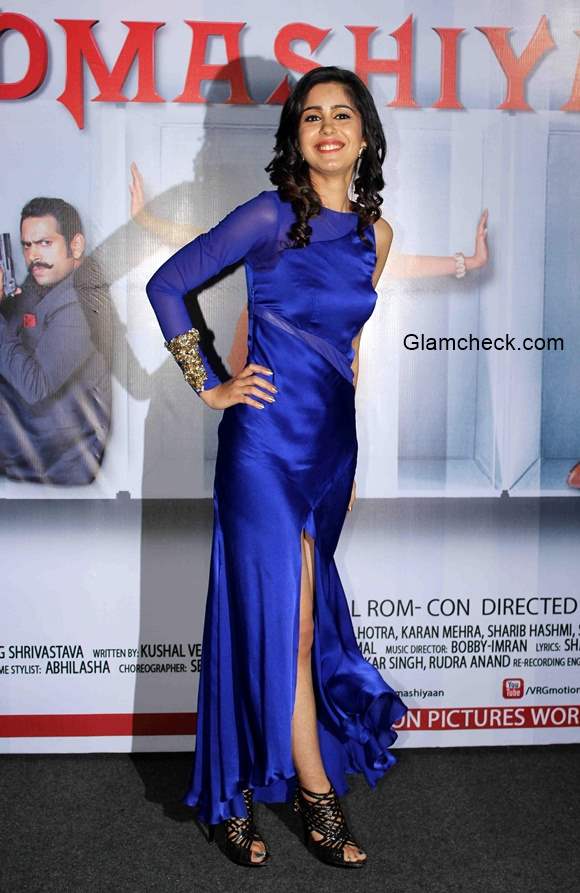 Gunjan Malhotra in Badmashiyan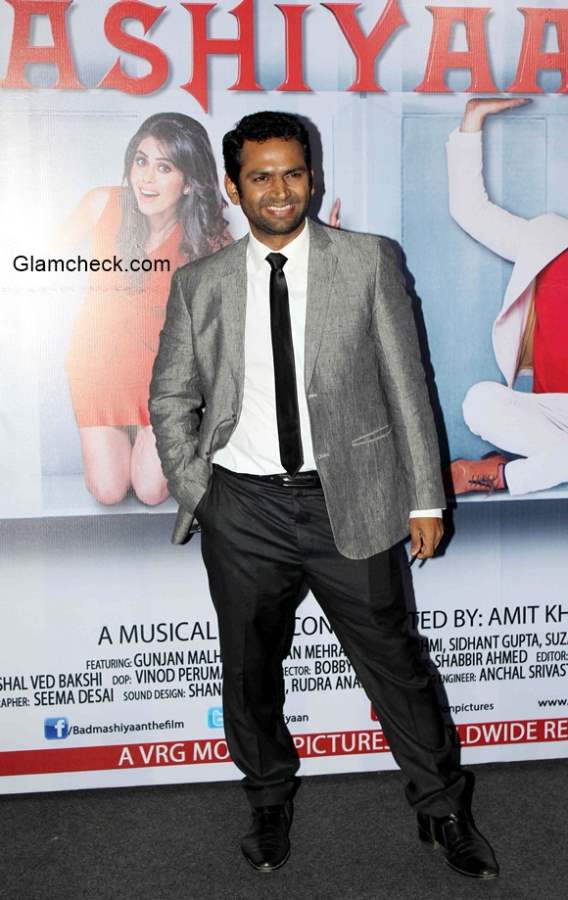 Sharib Hashmi
Suzanna Mukherjee in Badmashiyan movie
Solaris Images