Looking straight out of a Disney princess movie, Kareena Kapoor sizzled and shimmered in Ports 1961 sequinned gown as she walked in to launch Magnum Ice cream in Delhi on February 18, 2015.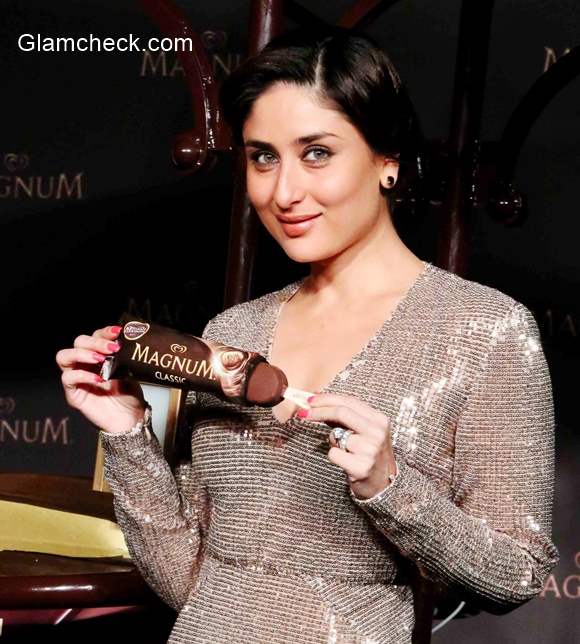 Kareena Kapoor in Ports 1961 during the New Delhi launch of Magnum ice-creams
A pair of Saint Laurent heels, under stated jewelleries, flawless nude make-up and hair up in a stylish bun, Kareena was, simply put, stunning!
The actress announced the arrival of Magnum in Delhi and Kolkata during the press meet. Hindustan Unilever had first launched its ice-cream brand, Magnum in Chennai in 2013 and from then on, this successful venture was launched in Mumbai, Hyderabad, Bengaluru and Pune in 2014. Reportedly, the company has plans to push up its brand footprint by including new cities each year.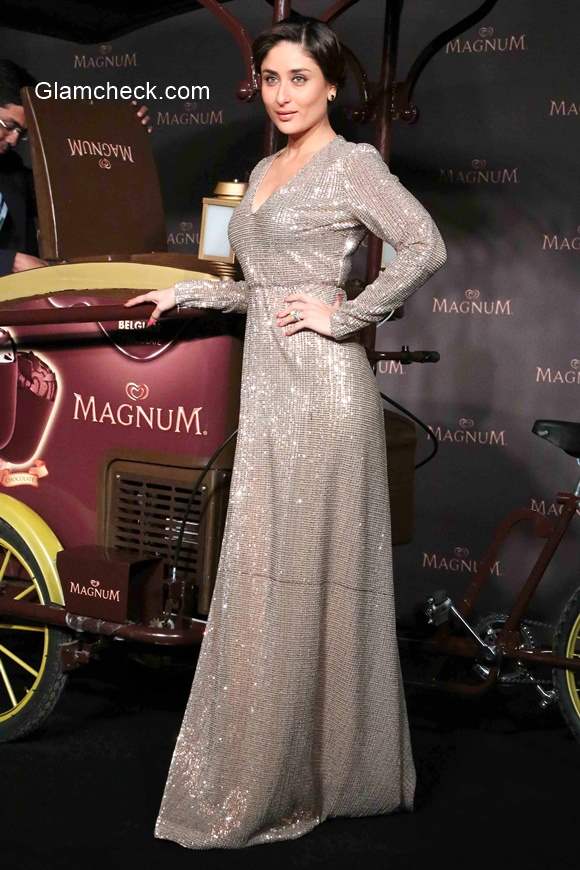 Kareena Kapoor in Ports 1961 at the New Delhi launch of Magnum ice-creams
Hollywood actors Eva Longoria and Liv Tyler are the global international face of Magnum ice-cream. Made from rich Belgian chocolate, Magnum has introduced three flavours in India – Classic, Almond and Chocolate Truffle. They are all set to launch their latest flavour, Choco Cappucino soon in India.
Magnum is available through multiple channels like premium groceries and modern trade outlets besides "Magnum on Wheels" vending carts.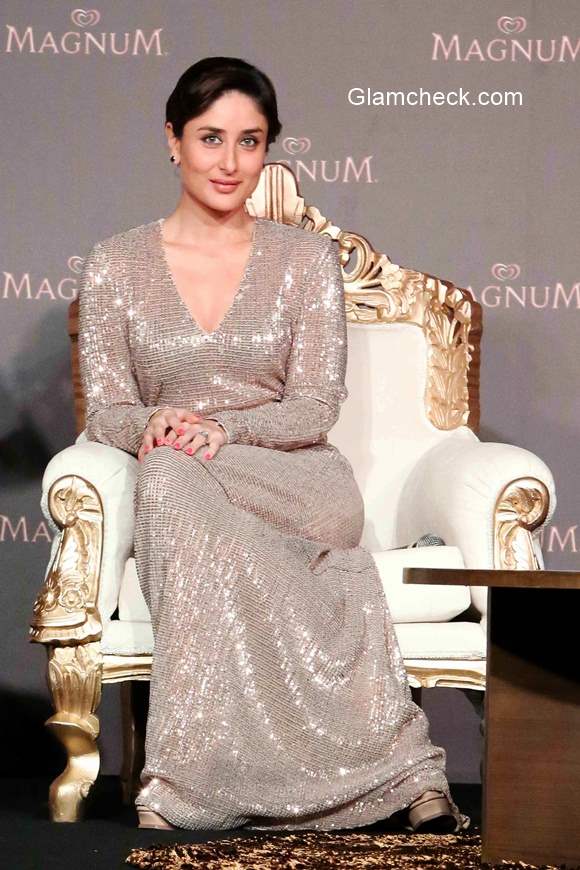 Kareena Kapoor at the New Delhi launch of Magnum ice-creams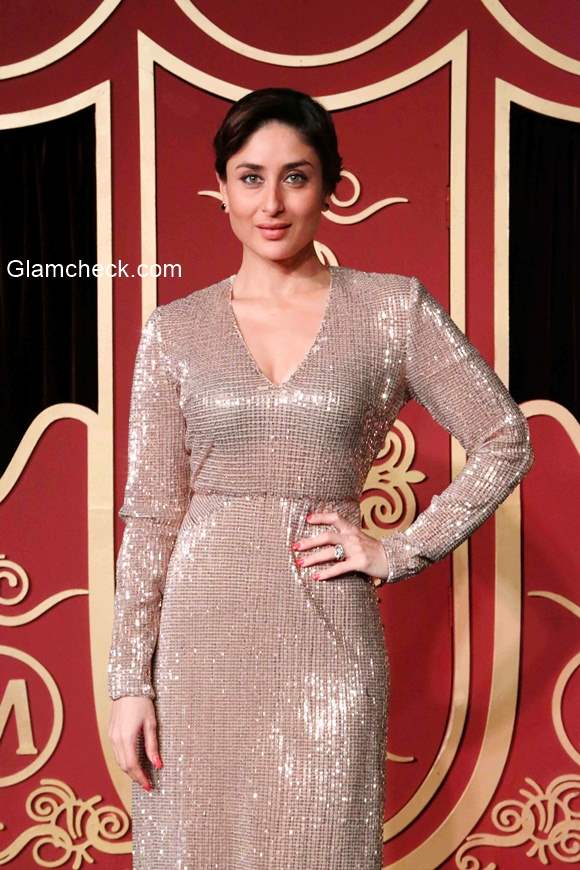 Kareena Kapoor 2015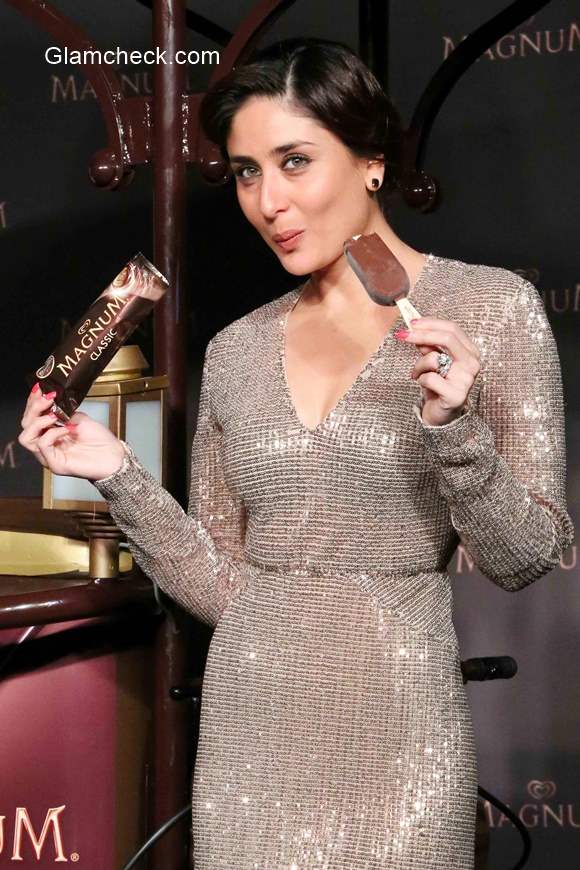 Kareena Kapoor at the launch of Magnum ice-creams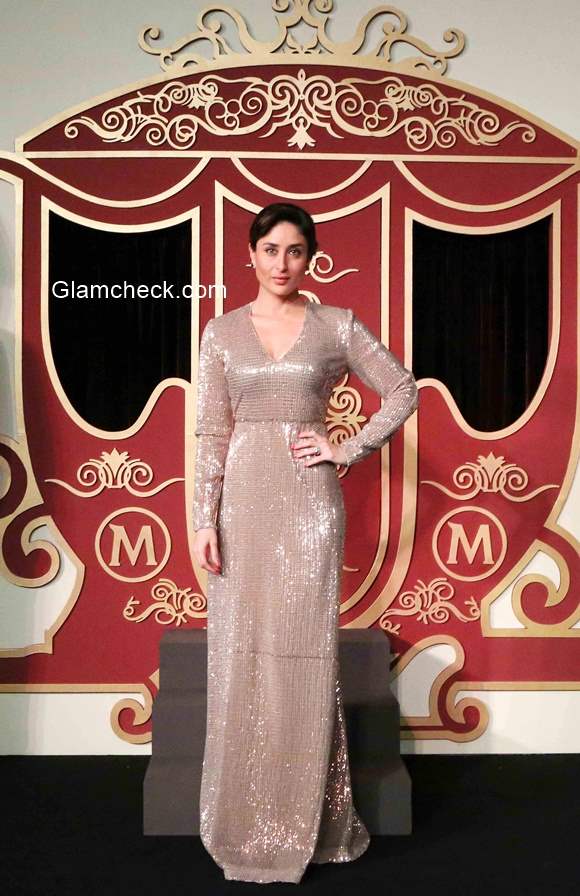 Kareena Kapoor in Ports 1961
Solaris Images